These high school graduation party ideas will help you create special memories for your graduate at their graduation party!
This is the year my son, my only child, will graduate from high school and I'm looking for simple ideas for planning a graduation party. I don't have time to be the Pinterest mom I want to be, but I want it to be special.
Here's how I created a stress-free plan for planning his graduation party.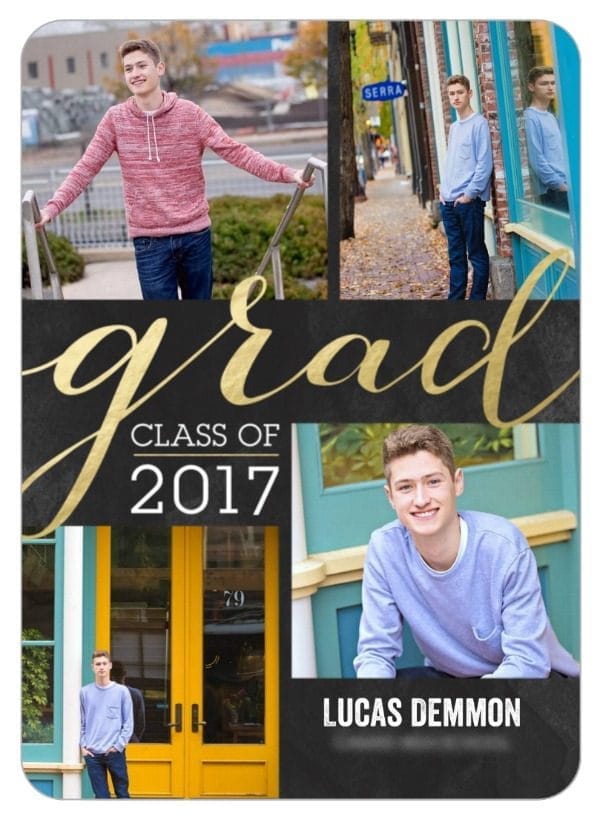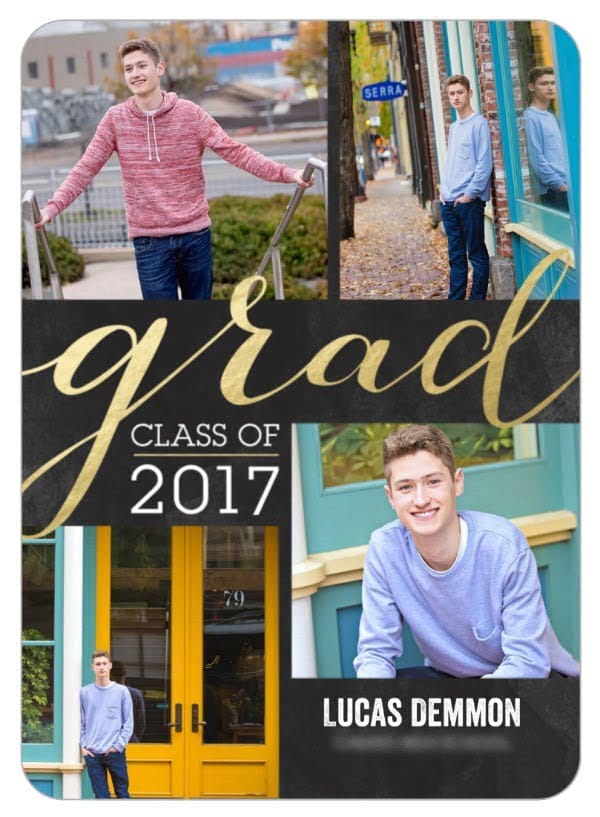 Grad Party Food
Because I had out of town guests and there would be so much going on, I knew I wouldn't have time to make up appetizers and party food. My goal was to enjoy this time as much as my son. Because one of his favorite restaurants in Chipotle, and a girlfriend had used them a year before, I decided to have it catered. I ordered it a few days before and picked it up right before the party.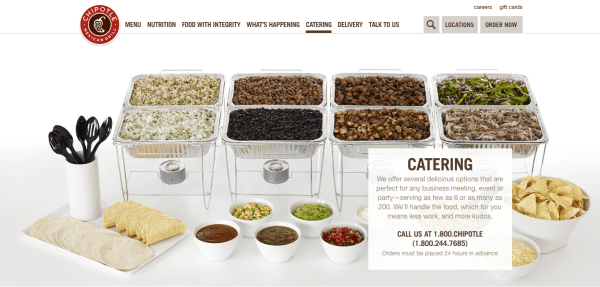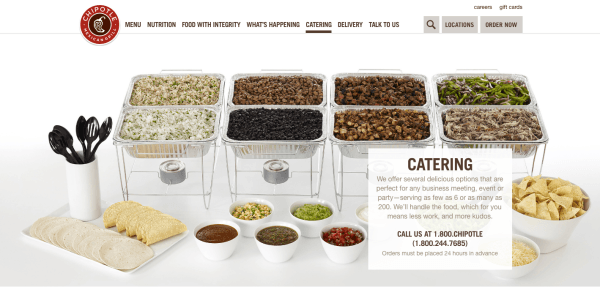 Everything came in warming trays and was very easy to set up. It was a huge hit! More than enough food was included, which also gave us leftovers for the rest of the weekend.
I also ordered custom decorated graduation cookies, cupcakes and M&Ms with his little face on them. Pictured below.
Party Drinks
I used galvanized tubs full of ice and served bottled water, sodas and flavored drinks. This was easy and gave everyone a choice. It also didn't leave me to worry about keeping a drink dispenser full. I thought about doing a DIY Italian Soda Bar like my friend Tidy Mom did but decided I'd try that when we were having fewer guests.
Party Activities
Because many of the party guests would be his friends, I figured I'd better give them something to do. I ended up renting a ping pong table and they loved it! They also had the game system hooked up in the teen hangout and spike ball outside.
Graduation Party Decoration
I've been looking around Pinterest for High School Graduation Party Ideas and that's when I remembered an old DIY party decorating craft I did years ago for Shutterfly. I also have these Graduation Quotes that you may be able to use. You'll just have to cut the date off.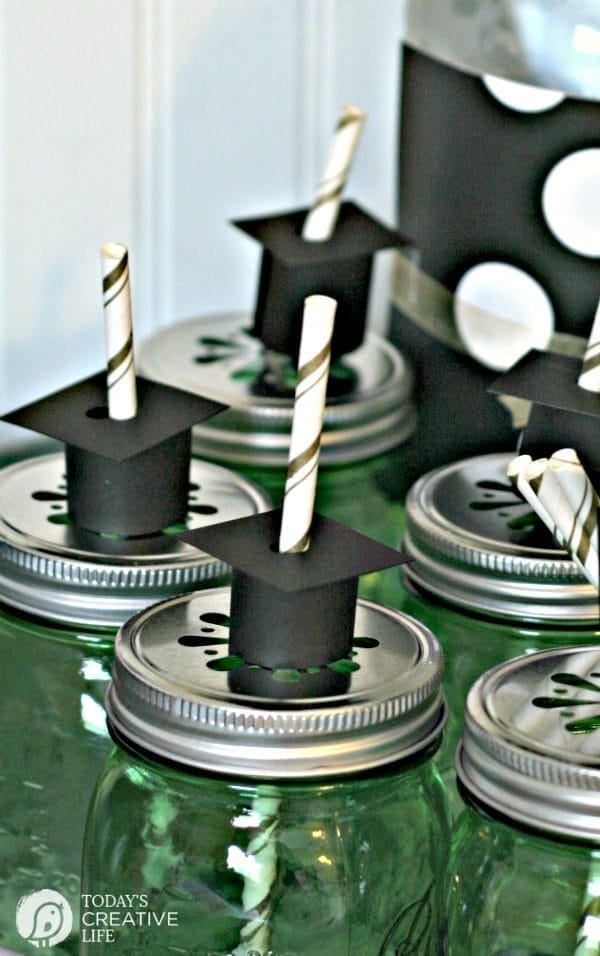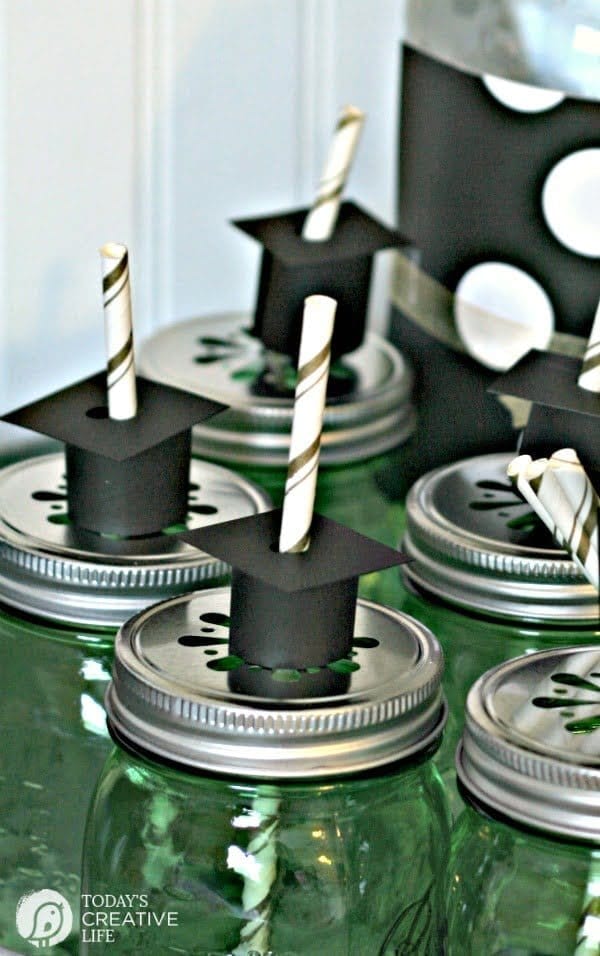 High School Graduation Party Ideas – Grad Hat Straws
Boy…. my photos were rotten back then. I thought twice about even sharing these and thought I should just create new photos, and I might. But until then, I figure you can still get the idea and you may need it sooner than later.
This is a simple DIY party craft that you can put younger kids in charge of working on.
Looking for High School Graduation Party Ideas for an 18-year-old boy who doesn't like a lot of attention thrown his way is tricky.
This poor kid. I'm the kind of mom that makes every party a production in some way, I scrapbooked just about every moment of his first 12 years. I want matching paper plates, napkins for any event, even if it's just him and his friends having pizza on a Friday night.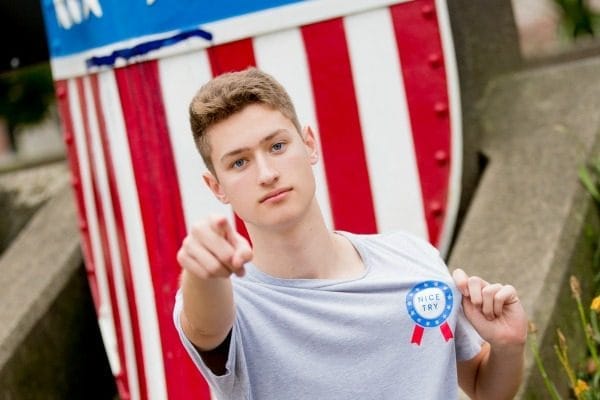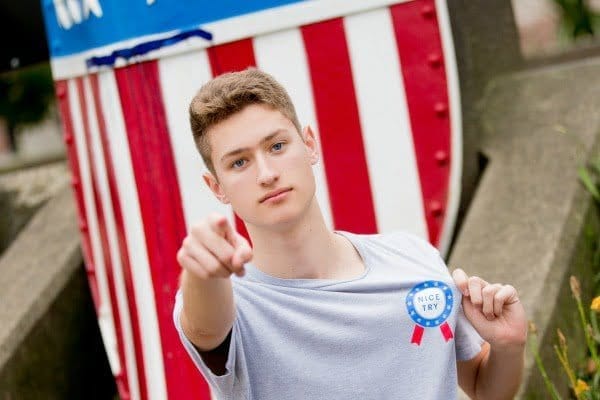 I did order some custom M & Ms with his little face! They are crazy expensive but I couldn't help myself.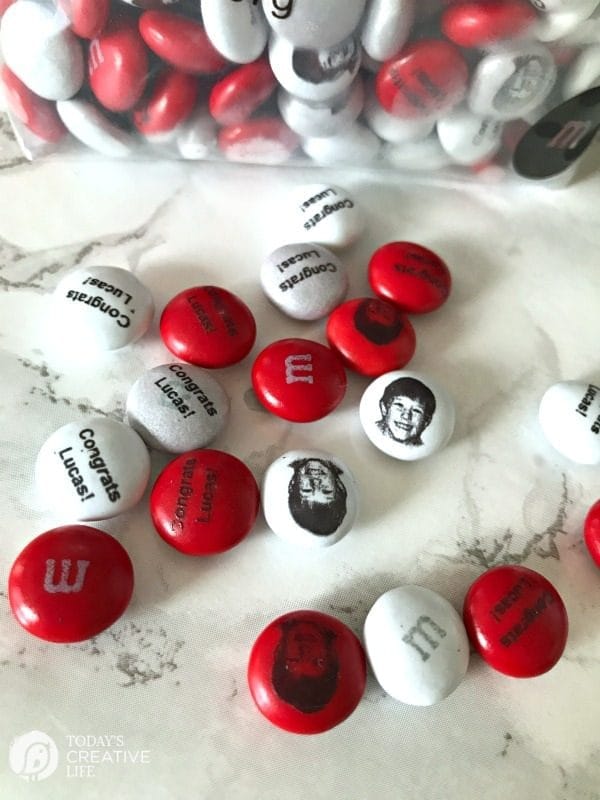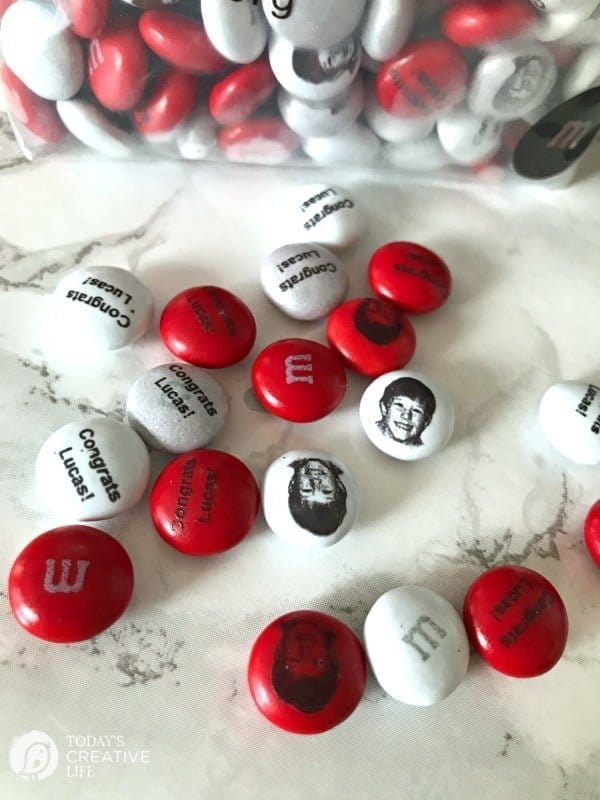 It's such a simple way to make the party more special!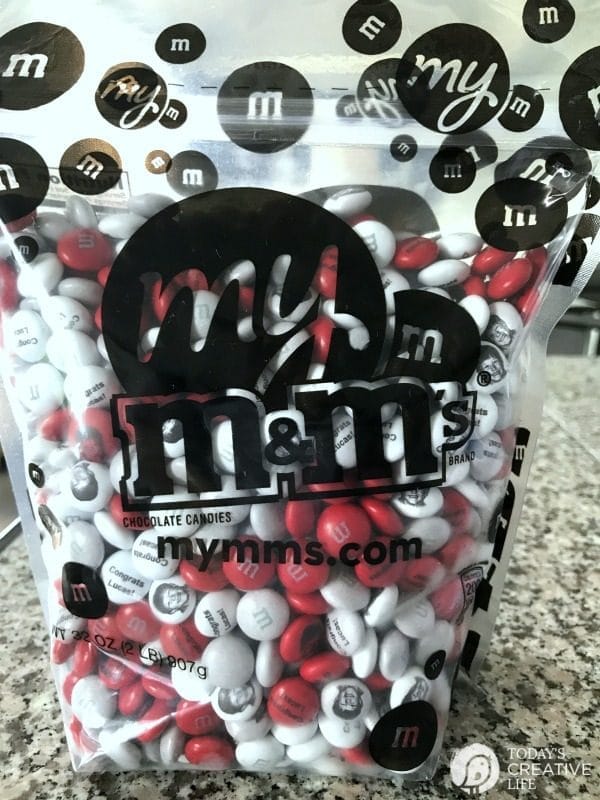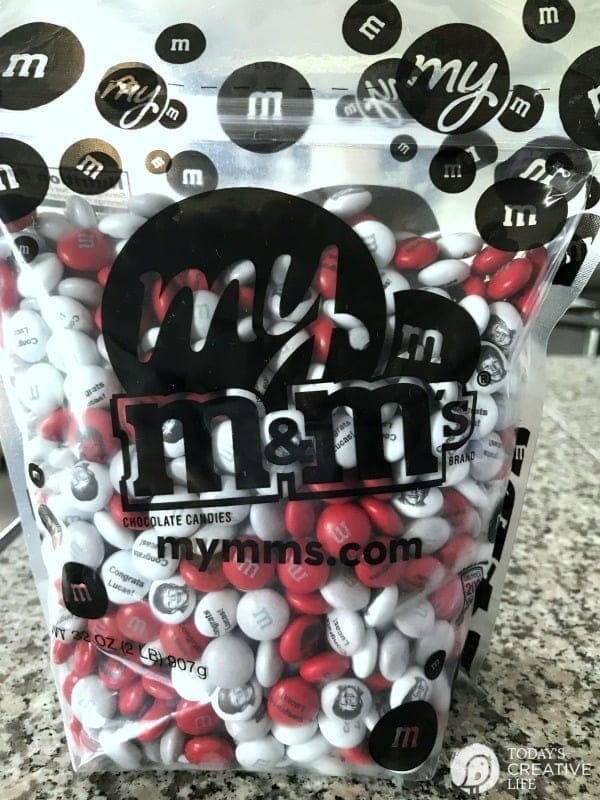 I only bought a 2 lb bag in colors that reflects his high school. His little 4-year-old face… can you stand it? If you want to order some to make any event more special, here's my affiliate link. 
The Bonfire S'Mores party I threw for him and his friends a while back, admittedly, was a bit overboard for guys, but the girls LOVED it! The truth is… boys just don't require much fluff. Which I suppose makes it easy, right? Just not fun for a creative mom.
So I've been looking for high school graduation party ideas that will look great and fulfill my creative planning obsession, but not embarrass him. I know, I know…. this isn't about me you're saying. Well…. it kinda is. He is our life's work! HA!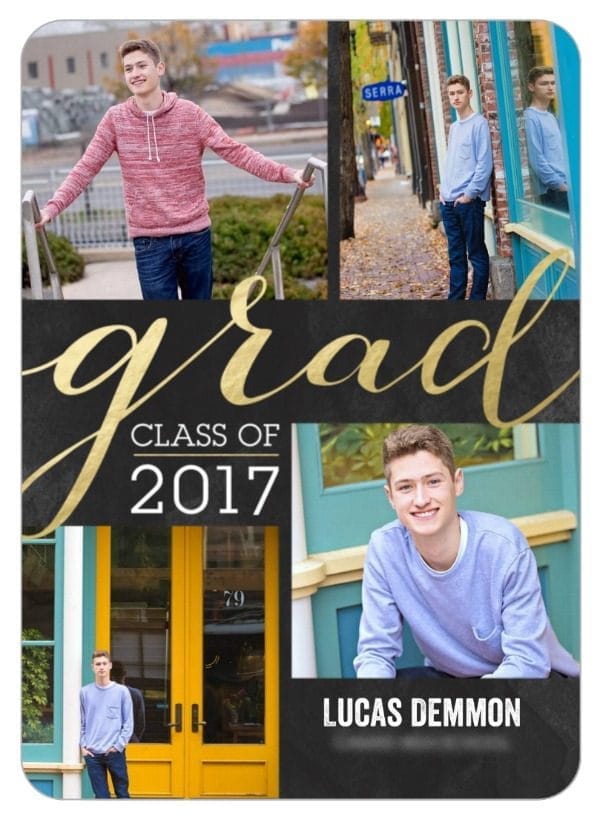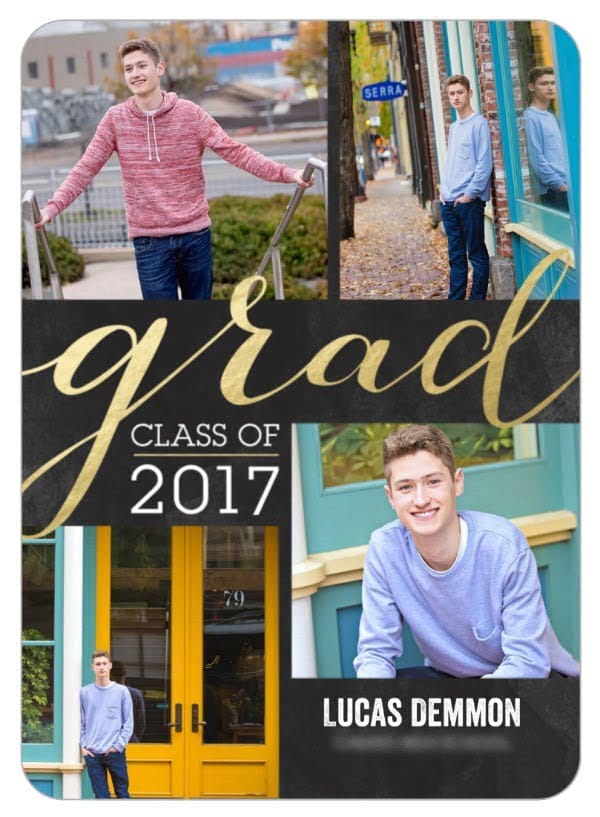 I also found a really cute Graduation Announcement from Shutterfly. They have some great designs. I also like Snapfish and Minted. (All affiliate links for your convenience) It only took about a week to get them in the mail.
We, his parents want to celebrate him graduating just as much as he does! We made it! He made it!
I'm not sure if I'll make up these cute grad hat straws for his party, but figured you may need some high school graduation party ideas too!
Grad Hat Straw Supplies
How to Make Grad Hat Straws
Cut strips that measure between 4 to 5 inches by 1 inch.
Cut squares – I think mine were 1×1 inch.
Use your hole punch to punch a hole in the middle of each square. My straws were a little thicker than the hole, so I punched more to make a larger hole.
Create a circle with the strips, by attaching the ends together with adhesive or double stick tape making a complete circle.
Place a bit of adhesive or a small rim of glue around one side of the circle. Place the square on top.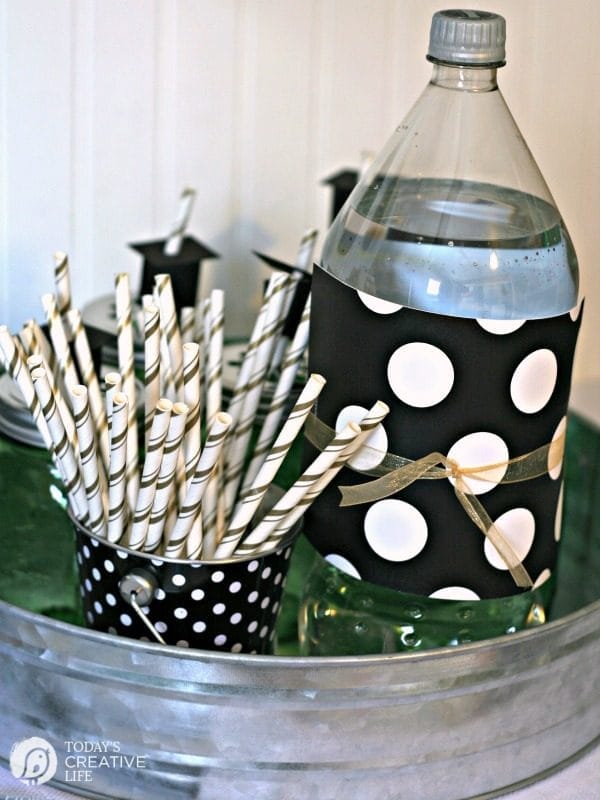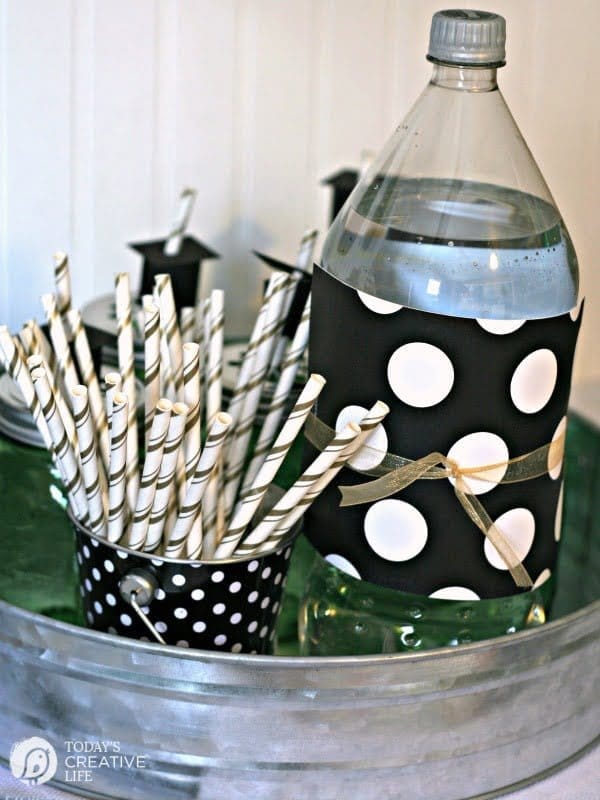 So there are 2 simple ideas to make any graduation party more special.
My friend Cheryl over at Tidy Mom did a great Stress-Free Grad Party for her daughter a couple of years ago. I think I'll take her lead and do a couple of those ideas too!


---
Party Planning Ideas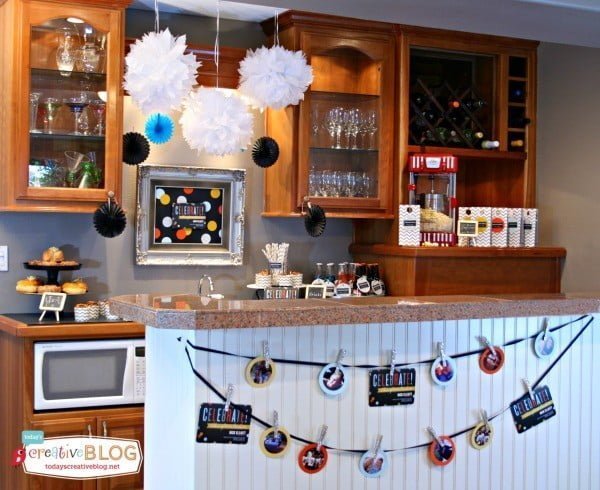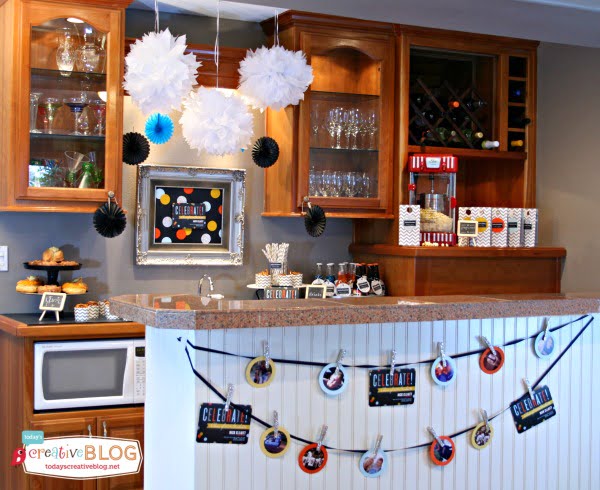 Planning a Grad Party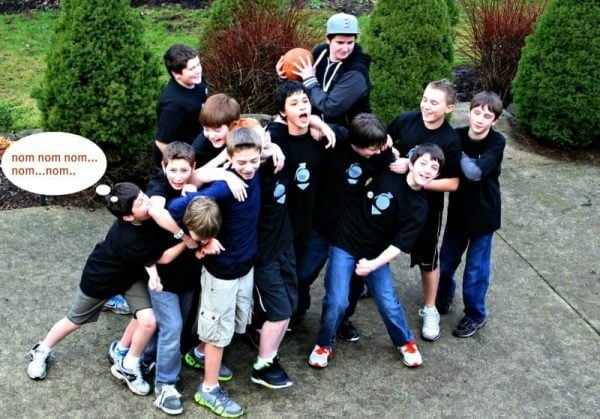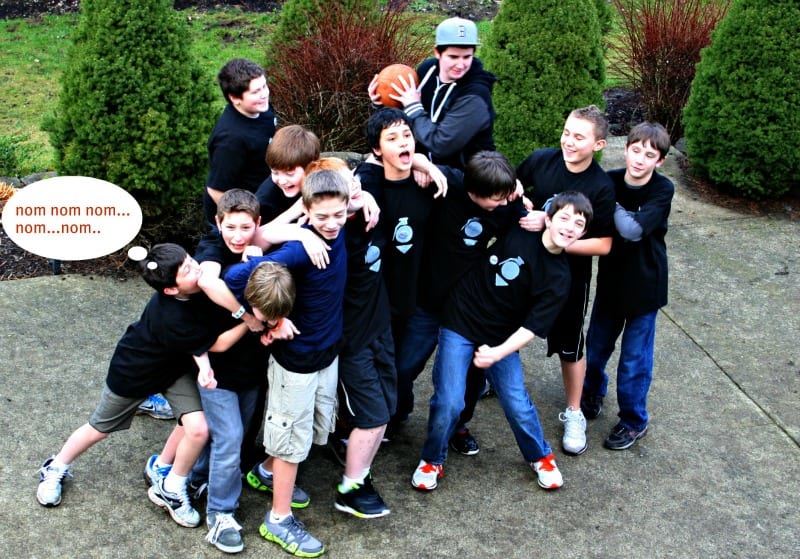 Birthday Party for Teen Boys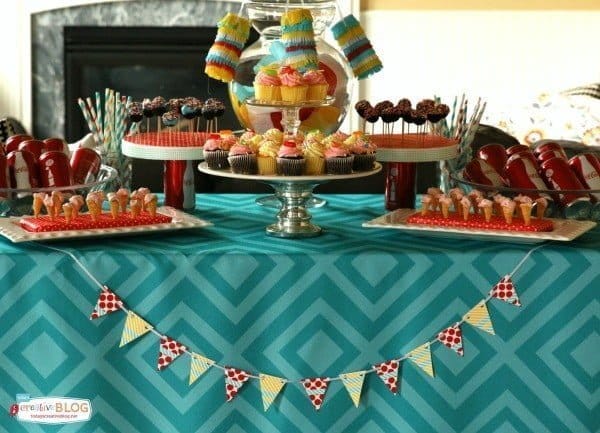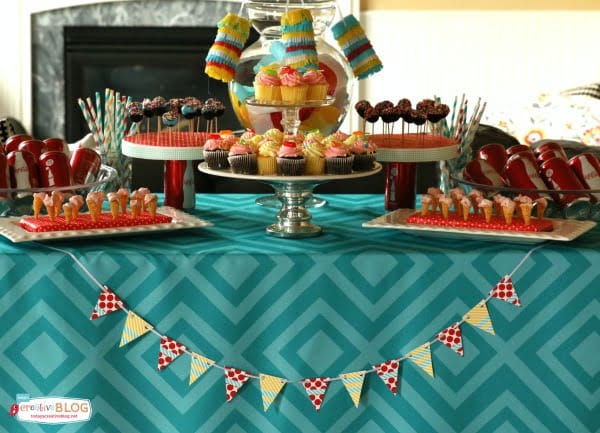 Throwing a Mini Birthday Party