Teacher Appreciation Gift Ideas for Male Teachers are always so hard!
Teacher Appreciation Week is coming up. Are you ready?
There are so many great ideas on Pinterest and especially on Skip to My Lou's Teacher Appreciation Event.
I've been a part of it for a few years and have contributed again this year. I always try to figure out something that works for male teachers because, Teacher Appreciation Gift Ideas for Male Teachers are far and few between and I know many of you need something less girly. I shared a printable gift card holder, inspired by the one UrbanBlissLife shared on TCB last year.
Teacher Appreciation Gift Ideas for Male Teachers

My son has had mostly male teachers the past couple of years, making it difficult to be creative when it comes to gift giving. Depending on how you look at it, I suppose that could be easier. Most men are just happy with a gift card and a simple note, making the gift card holders perfect! But if you need something more creative, here's idea great for men.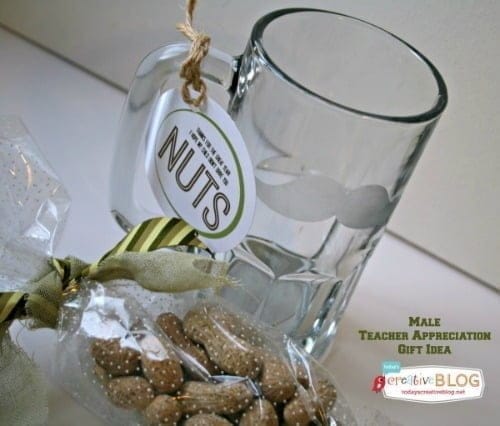 My son had a rather boisterous male teacher for his freshman language arts class who loves our local microbrews. He's the type of teacher who doesn't think twice to suddenly clear his desk with one sweep of the arm so he can place his chair on top of his desk to read one of the classics to the kids. He certainly gets and keeps their attention and the kids love him. When my son forgot a portion of his homework, he stated "Lucas, good thing you don't drive me nuts"! Which makes this beer mug the perfect and thoughtful gift for him. I'll add a gift card to one of our local microbrew restaurants with this etched mustache mug full of peanuts and I KNOW he's going to love it.
I thought glass etching would be great for adding a mustache to the beer mug. It's so simple and doesn't take a lot of time.
How to Etch Glass
Gather your supplies
vinyl or contact paper
Glass etching solution

Cut your template using a vinyl cutting machine like the Cricut, or using contact paper with a downloaded Mustache shape.
Place your template on the glass where you want the mustache to be. Rub the template firmly so the edge is sealed for a clean etched line.
Using a paint brush, liberally spread the etching paste where you want the glass to look frosty. The directions suggest using rubber gloves when applying the solution.
Let it sit for 5-10 minutes.
Rinse. Rinse under running water while wiping with an old cloth. (do not allow the paste to come in prolonged contact with a porcelain sink.)
Remove template and dry.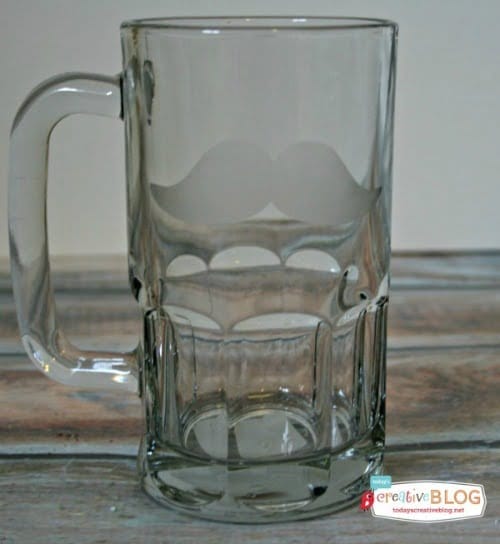 This is seriously one of the easiest diy crafts you can do! I've used this etching technique on a few things like this Etched Glass fish bowl. It's a great way to make anything more creative.
Here are the printable tags.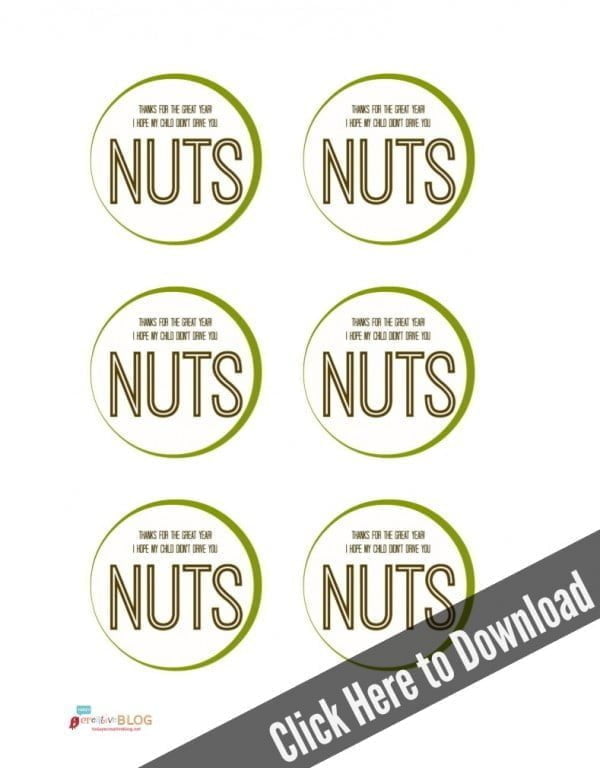 More Teacher Appreciation Gift Ideas – Just click on the image.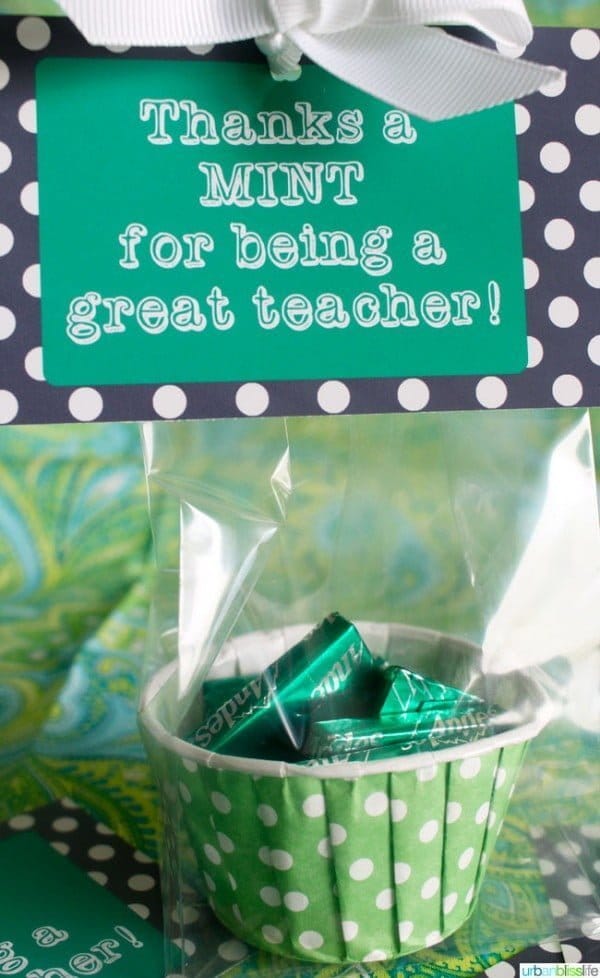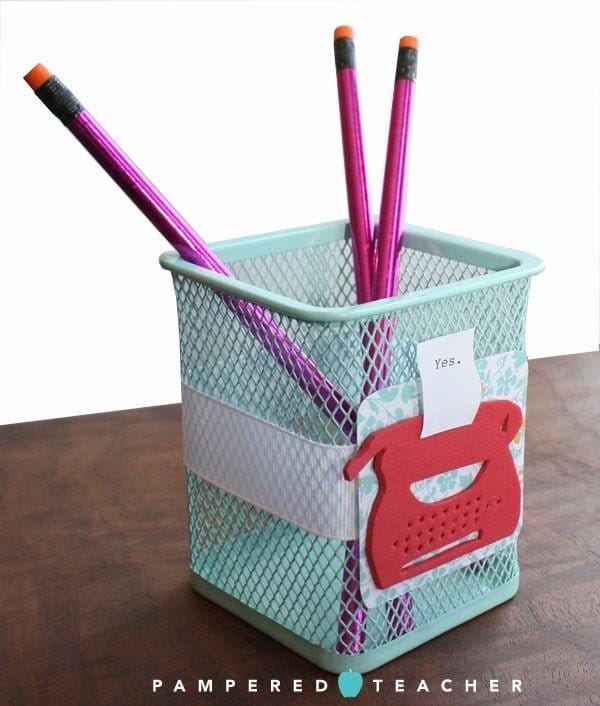 More, More, More!