Free Teacher Appreciation Week Printable ideas! Teacher appreciation week can sneak up on you. You won't be caught empty handed with easy to access print at home teacher gift ideas. There is also this Printable Teacher Appreciation Gift Card Holder!
Teacher Appreciation Week is coming up May 4 – 8 this year, and I have to admit: it's one of my favorite weeks! I love my kids' teachers but think it's also a fantastic time to show appreciation for their principal, counselors, coaches, and all of the volunteers who make their school experience amazing.
I have a bunch of Teacher Appreciation Week printables in my online shop as well as free printables on my blog, and I'm super excited to share a new one with all of you fabulous Today's Creative Blog readers!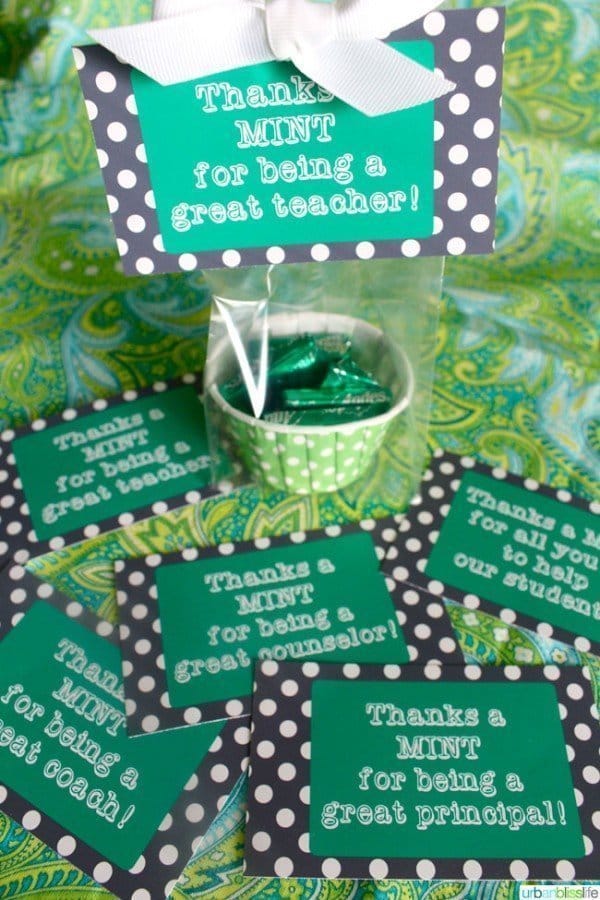 You can print these out and give them out with bags of mint candies, peppermints, mint gum… lots of creative options!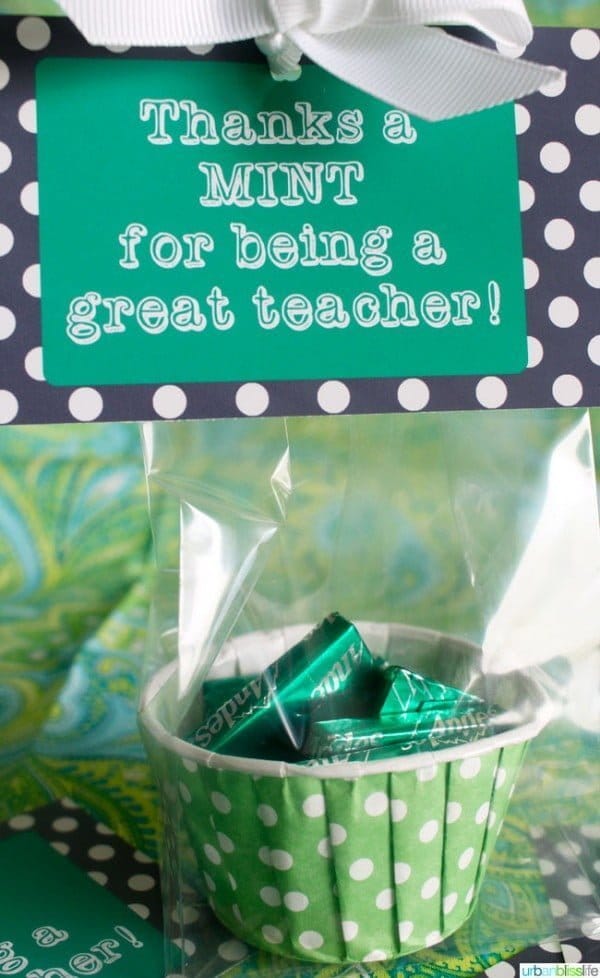 This "Thanks a Mint" printable comes with six designs:
2 – Thanks for being a great teacher!
1 – Thanks for being a great coach!
1 – Thanks for being a great principal!
1 – Thanks for being a great counselor!
1 – Thanks for all you do to help our students!
The last one would be ideal to give to volunteers as well as any school specialists such as librarians, music teachers, and reading aides.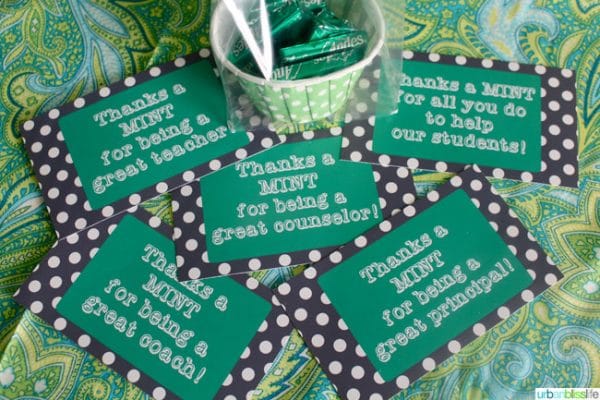 What you'll need:
8.5″ x 11″ white matte or glossy cardstock
Inkjet printer
paper cutter
SIGN UP FOR FREE PRINTABLES BELOW
ALREADY have your password? Head straight to the Free Printable Vault.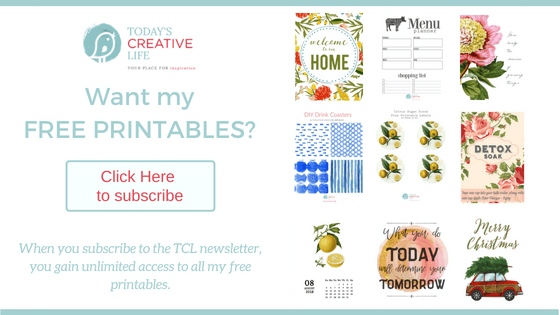 I know how hard it can be for busy parents to put Teacher Appreciation Week goodies together for all of the amazing school staff and teachers, so I hope this printable makes it super easy for you to thank everyone with just one printable!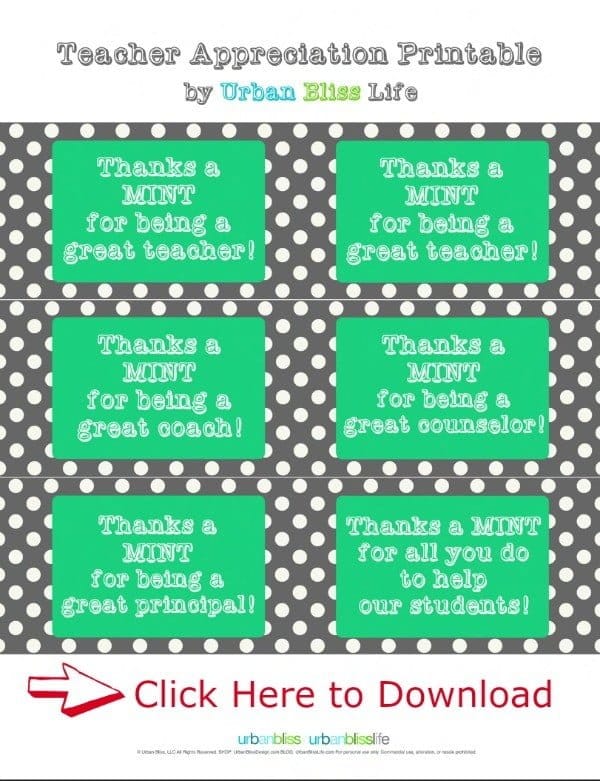 Homemade Beauty Recipes
Make your own beauty recipes for a homemade spa! Simple non-toxic ingredients.
Fresh homemade body scrub with grapeseed oil and oranges.
Remove and clean hands after gardening with this easy-to-make hand scrub.
Homemade body scrubs with cocoa butter and coconut oil are the main ingredients for smooth skin.
Homemade body wash is simple to make and healthy for your skin.
This soaking recipe is great for homemade gifts too.
Easy to make body sugar scrub with vanilla. The scent will be your favorite.
Get ready for fall with this homemade sugar scrub recipe. Makes a great gift too!
Essential oils give this body scrub that invigorating scent!