Please welcome Printable Contributor, Marlynn from UrbanBlissLife. She's sharing her Free Teacher Appreciation Week Printable ideas! Don't miss her Printable Teacher Appreciation Gift Card Holder!
Teacher Appreciation Week is coming up May 4 – 8 this year, and I have to admit: it's one of my favorite weeks! I love my kids' teachers, but think it's also a fantastic time to show appreciation for their principal, counselors, coaches, and all of the volunteers who make their school experience amazing.
I have a bunch of Teacher Appreciation Week printables in my online shop as well as free printables on my blog, and I'm super excited to share a new one with all of you fabulous Today's Creative Blog readers!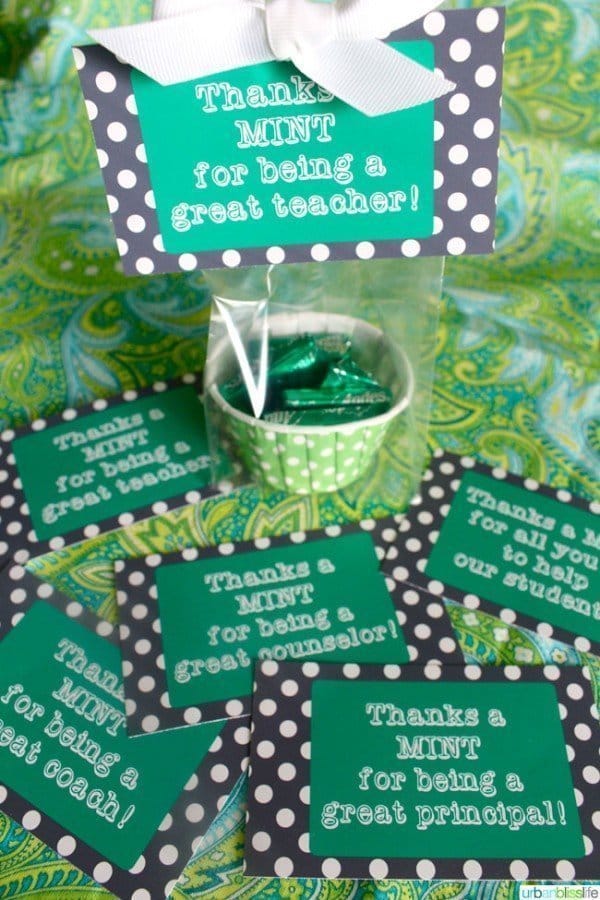 You can print these out and give them out with bags of mint candies, peppermints, mint gum… lots of creative options!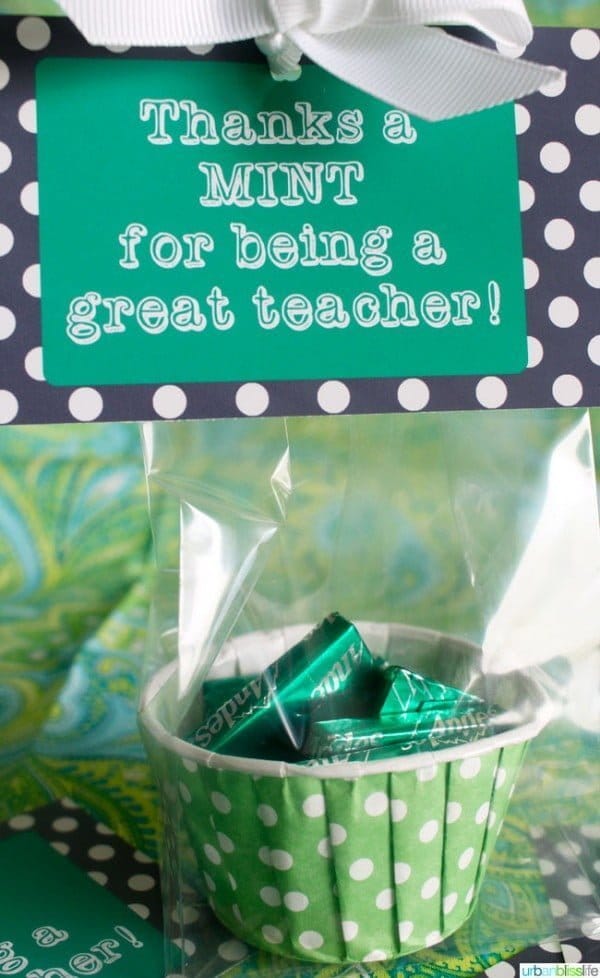 This "Thanks a Mint" printable comes with six designs:
2 – Thanks for being a great teacher!
1 – Thanks for being a great coach!
1 – Thanks for being a great principal!
1 – Thanks for being a great counselor!
1 – Thanks for all you do to help our students!
The last one would be ideal to give to volunteers as well as any school specialists such as librarians, music teachers, and reading aides.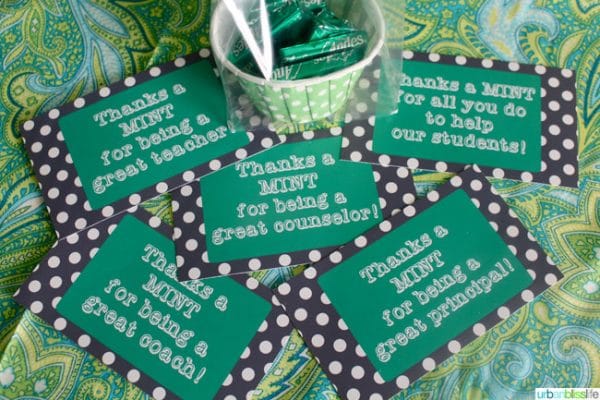 What you'll need:
SIGN UP FOR FREE PRINTABLES BELOW
ALREADY have your password? Head straight to the Free Printable Vault.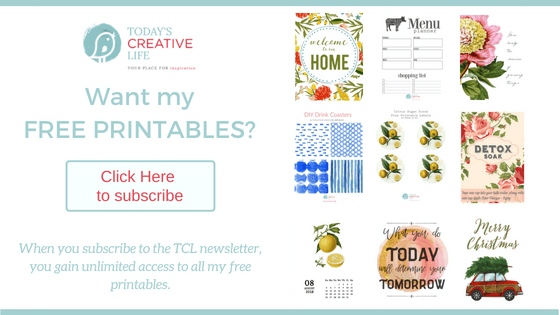 I know how hard it can be for busy parents to put Teacher Appreciation Week goodies together for all of the amazing school staff and teachers, so I hope this printable makes it super easy for you to thank everyone with just one printable!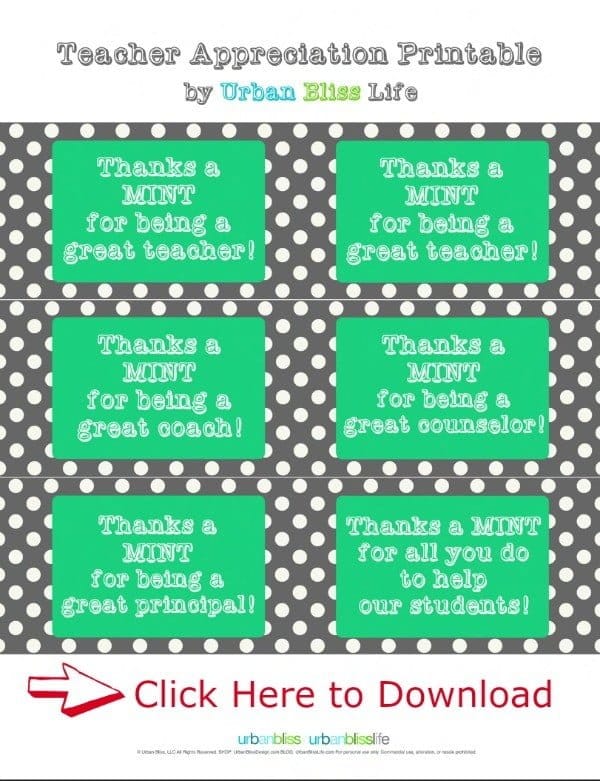 For more Teacher Appreciation Ideas – Click on the image for more details.