I am SO excited to share these Printable Easter Candy Bar Wrappers! Easter Free Printables make decorating and celebrating that much easier.  You can also find Easter Table Decorating ideas where I use Easter candy to create a simple centerpiece, or how I created this Colored Rice Easy Easter Decor for any table top.
Printable Easter Candy Bar Wrappers – FREE!
SIGN UP FOR FREE PRINTABLES  BELOW
ALREADY have your password? Head straight to the Free Printable Vault.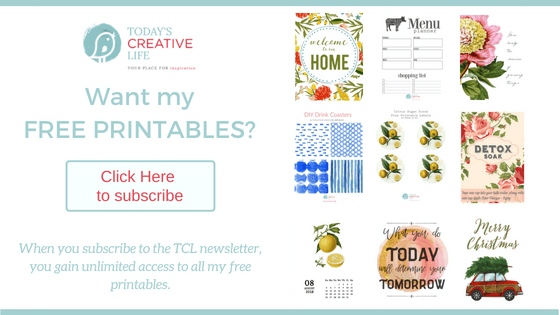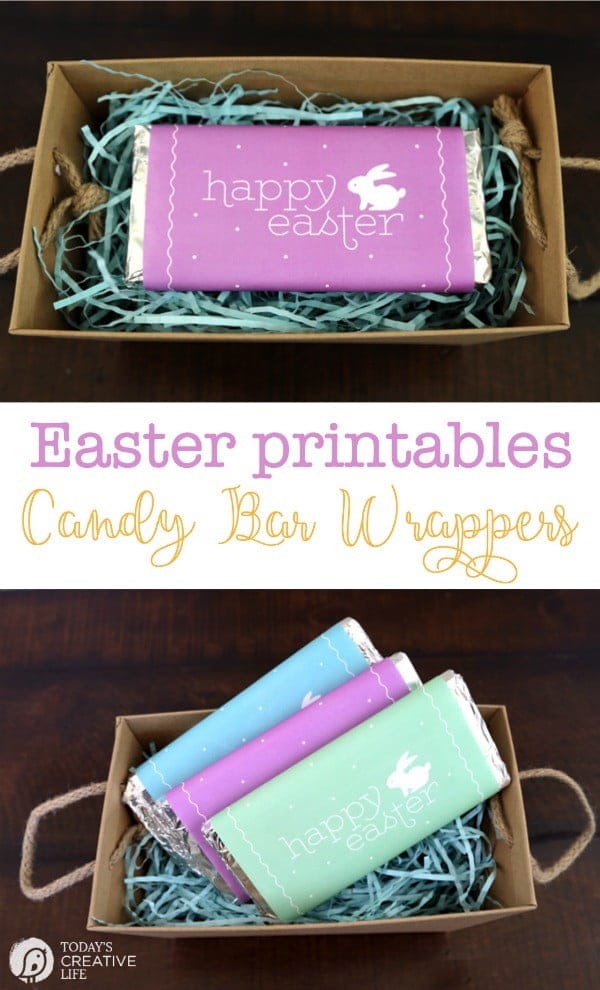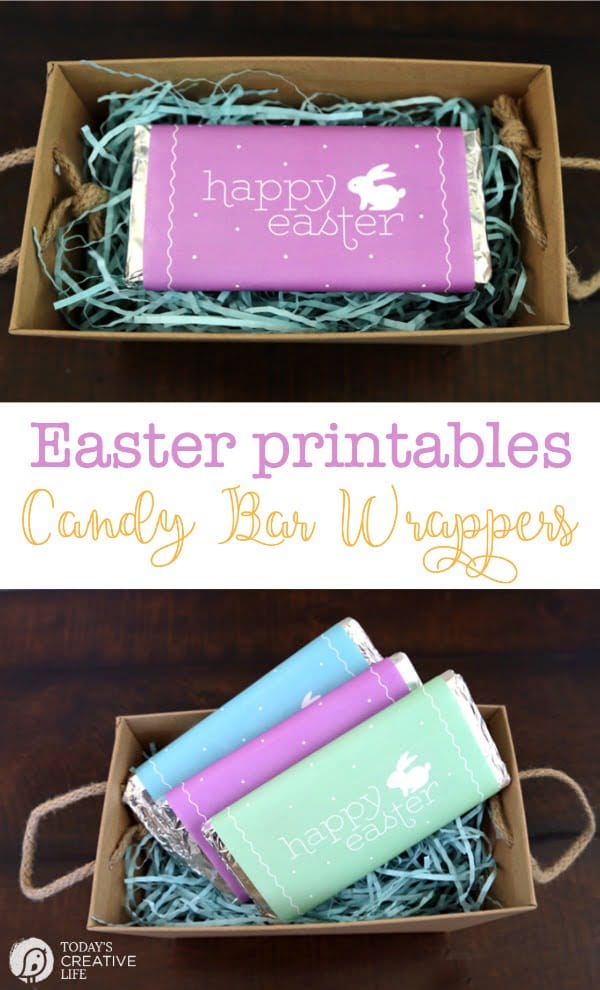 Michelle from Elegance and Enchantment has a beautiful site on Weddings, Lifestyle, Inspiration, Design, Stationary, Fashion & DIY.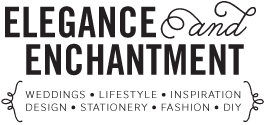 I found her after she'd been submitted so many wonderful things on InspirationDIY.  
If you love these Printable Easter Candy Bar Wrappers, then you'll want to make sure you also grab ALL THE COORDINATING PRINTABLES too…..  She's got coordinating bag toppers, tags, bottle wrappers, jar toppers. This certainly makes it easier to put together Easter baskets and gifts. Great for classroom parties, church parties etc…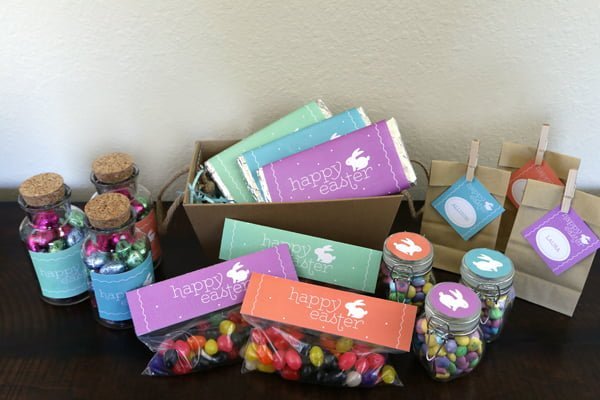 I'm thinking these may be kinda cute even on the Easter Brunch table! You could use the wrapped candy bars as their place card and could also be used as a parting gift. Cute huh?  Easy? YOU BET!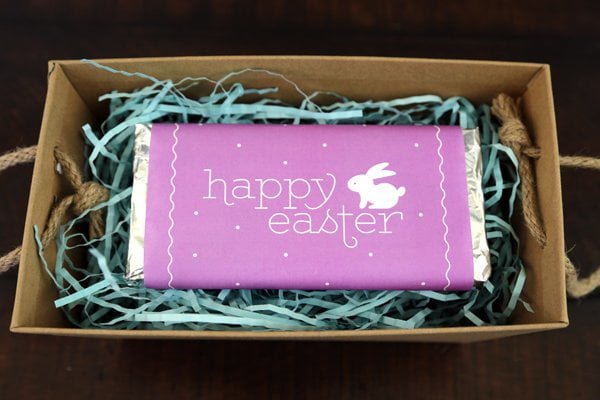 Print off a few of these along with her coordinating printables so you have everything you need in a couple of weeks. Being organized isn't overrated when it comes to holiday planning.
Click the image to download all 4 colors!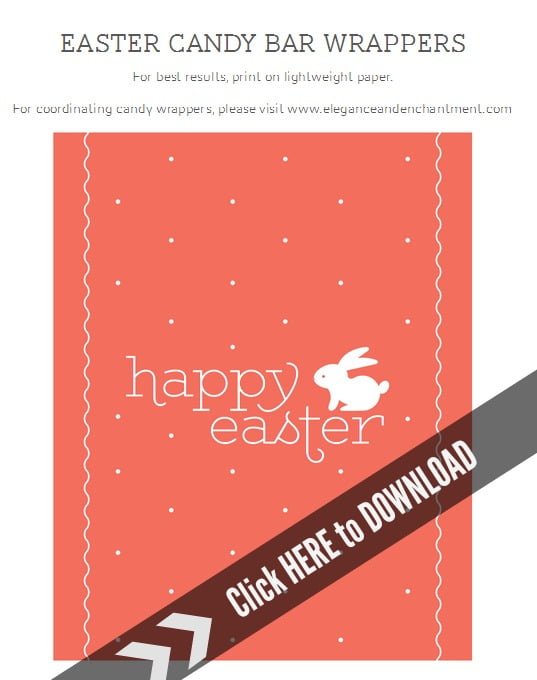 Don't forget the coordinating Easter printables! Click the image below.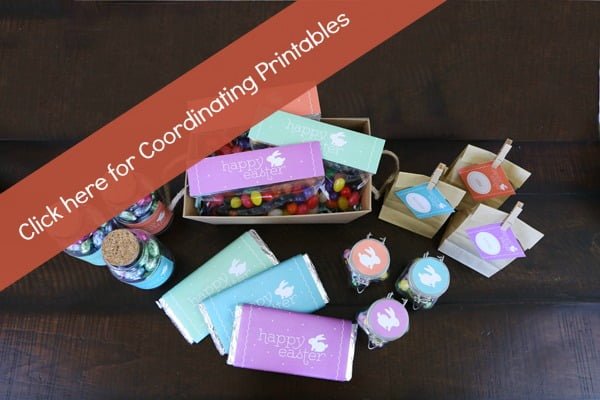 Michelle also has a pretty rockin Etsy Shop with cool things like this below.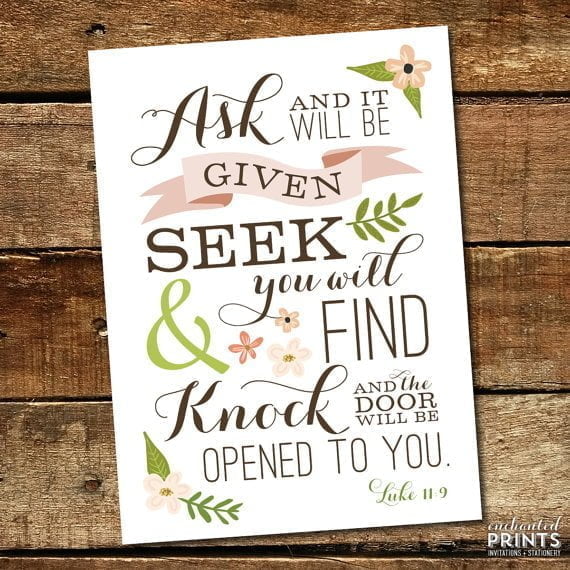 For more great ideas, you'll have to venture over to my Easter Pinterest Board.
---
Visit my Holiday's Archive for more creative ways to celebrate with simple ideas. Free printables, recipes and decorating tips.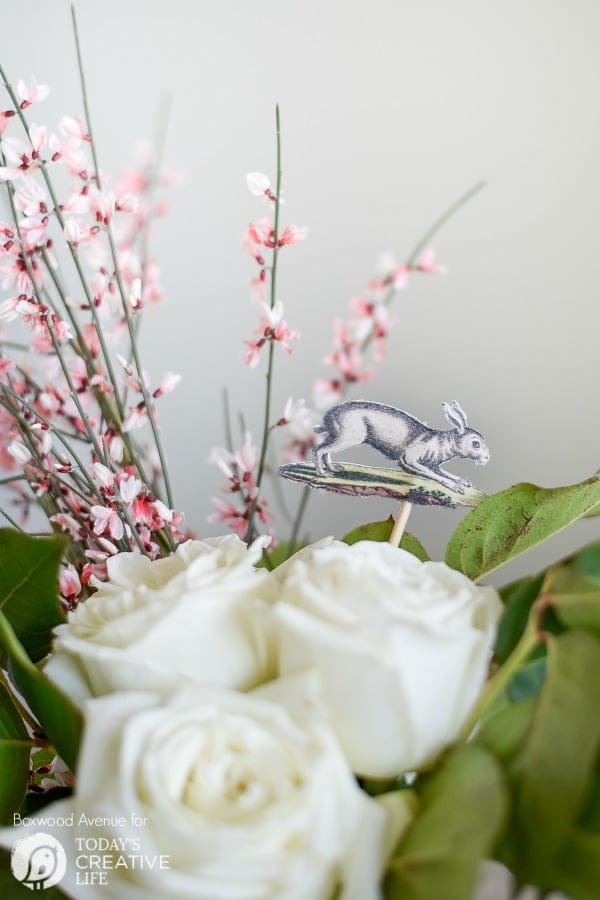 Easter Printables for Spring Bouquets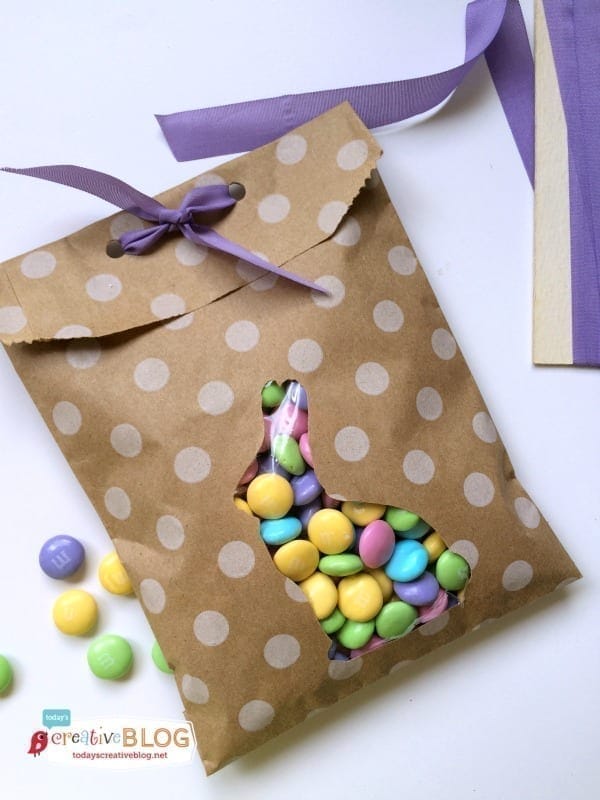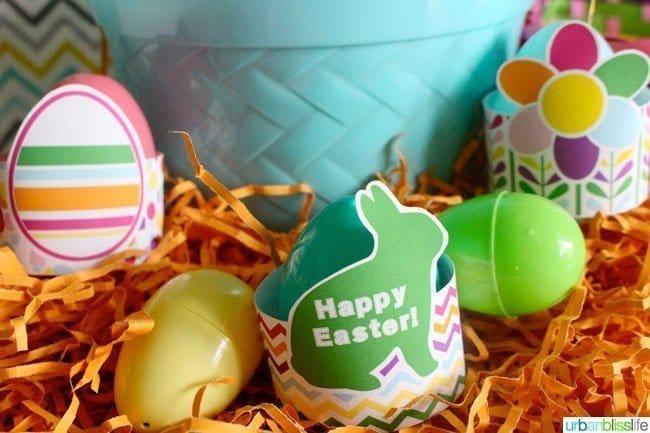 Free Printable Easter Egg Holders