This DIY Spring Decor was simple and perfect for my 10 Minute Decorating post this month!
Each month, I join a group of home bloggers for a decorating challenge that is simple, fast and stylish! Home decor doesn't have to be fussy or overwhelming.
DIY Spring Decor

Sometimes the home decor ideas that you throw together quickly, are the best!
The idea I had been brewing for this month ended up not being so easy and there I was facing the deadline to have my idea finished. Ack!
Work in Odd Numbers and Group Like Items Together
So I went with the tried and true decorating "rule" of using an odd number of items and grouping like items.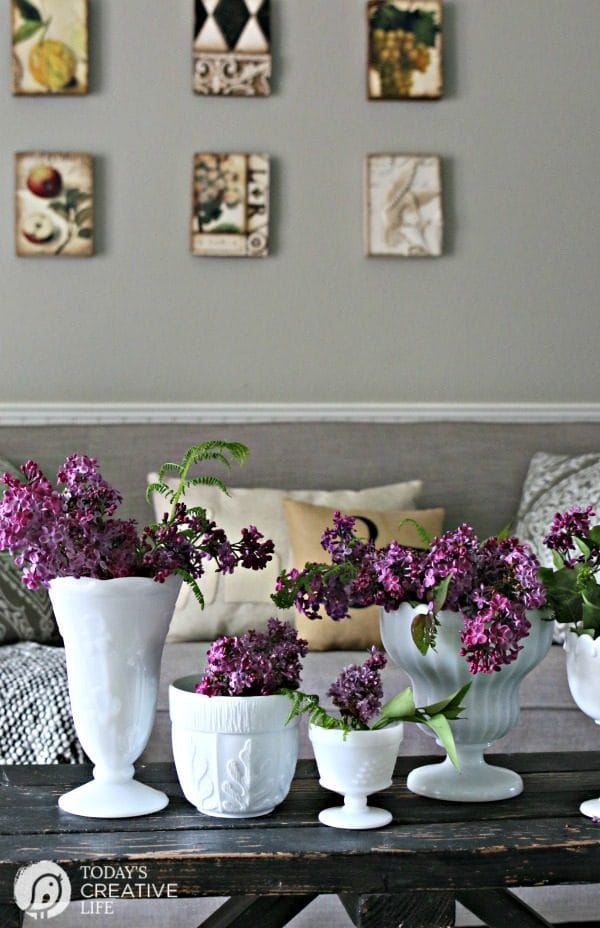 That's all you ever need to know.
Keep it Simple
Whenever I need a quick table decoration, I think of what may be blooming outside. I did this with my quick and easy fall table decor for Thanksgiving too! I loved that centerpiece!
We haven't had much sun lately, but with the one nice day we had, my lilacs were just about ready.
I grabbed my clippers and tromped out into the yard to cut a few. I happened to see a large fern growing along the house and thought a few stems with the lilacs would be beautiful.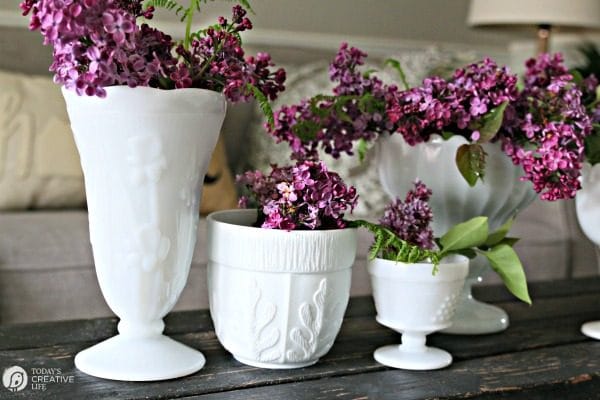 After bringing in my yard bounty, I thought about what I had for "like items" and how many I needed. I didn't need to look far since I have my hutch full of all white vases and bowls. PERFECT!
I grabbed 5 of my favorites. a couple had been my mothers. All varying heights and sizes! These would be perfect! I started stuffing stems in each vase or dish, filled in with a few greens and called it good.
I arranged them all on my picnic bench that I use as my coffee table and it adds the perfect hint of spring! This DIY Spring Decor was something anyone can do in 10 minutes!
I was such a hurry to photograph and finish up, I didn't see my little sidekick in the photos….do you see her?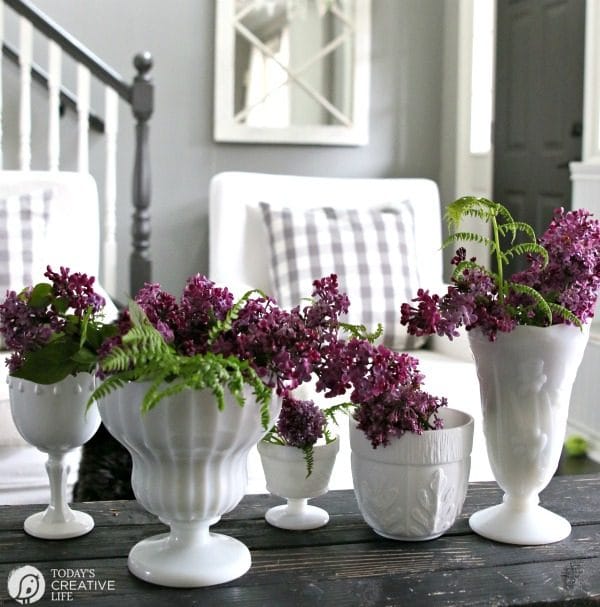 Not to mention her ball she had dropped. Of course, I could have photoshopped it out, but I don't live in a magazine or Pottery Barn…. just a hint of real life.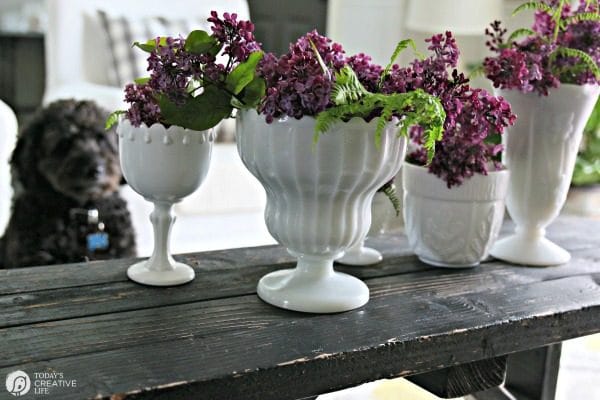 There's that little stinker. She was waiting patiently for me to either take her photo or to get her ball and play.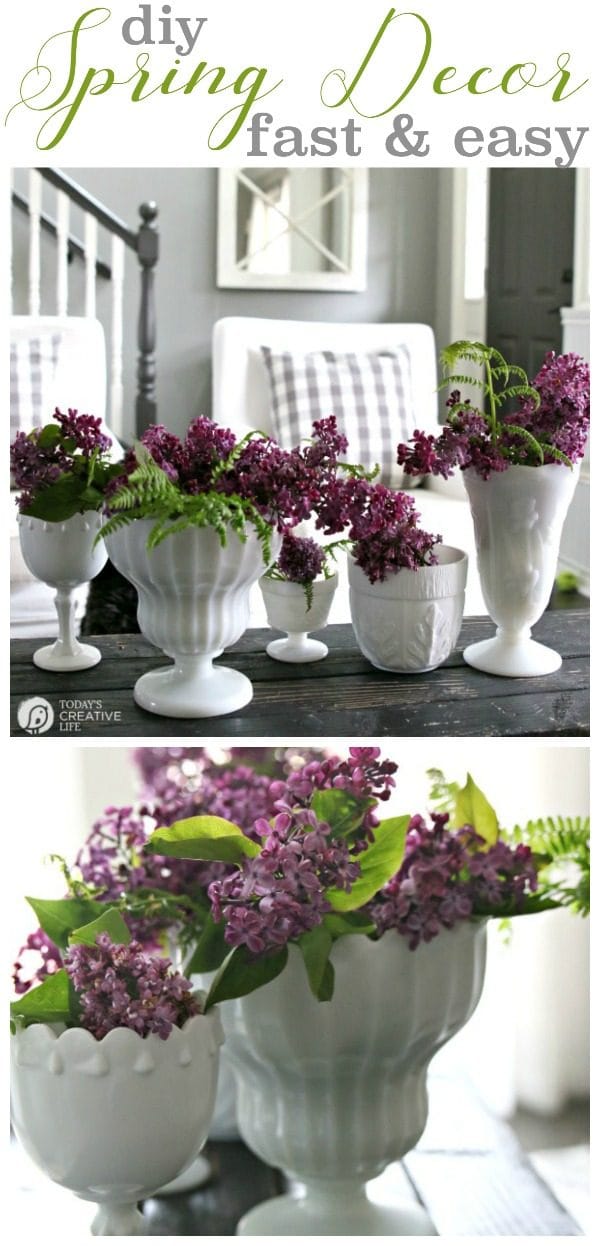 ---
For more DIY home decorating ideas, visit my blogging friends!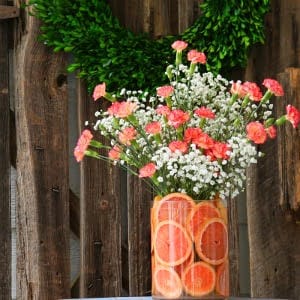 STONEGABLE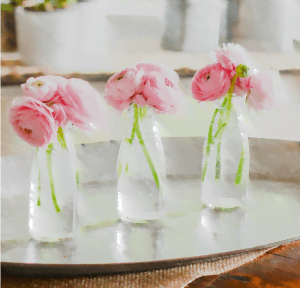 MY UNCOMMON SLICE OF SUBURBIA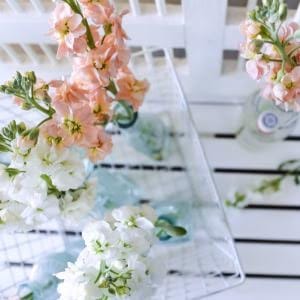 MAKING IT IN THE MOUNTAINS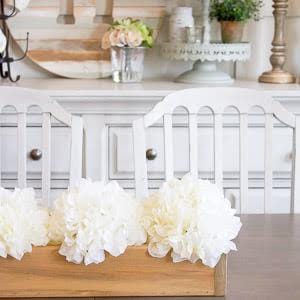 Easy Flower Arranging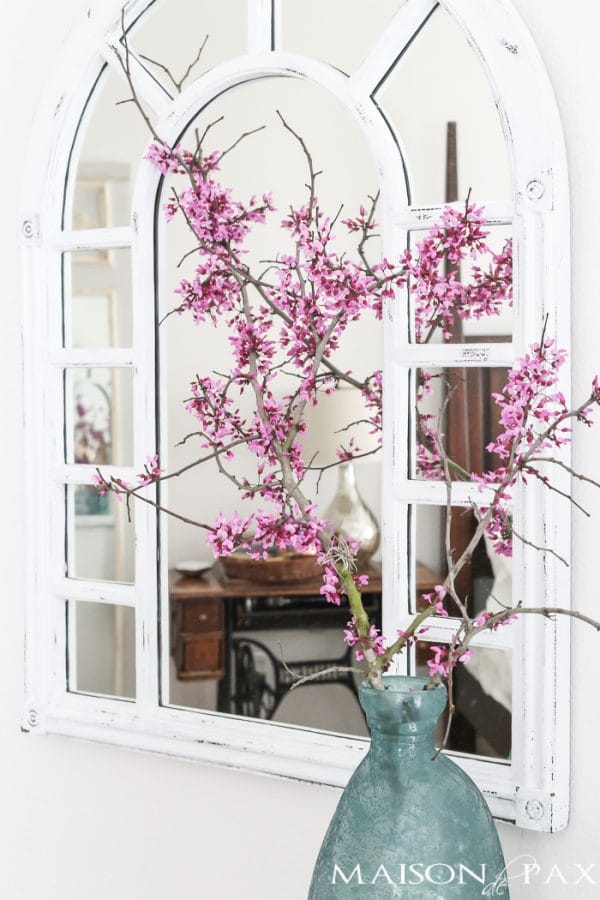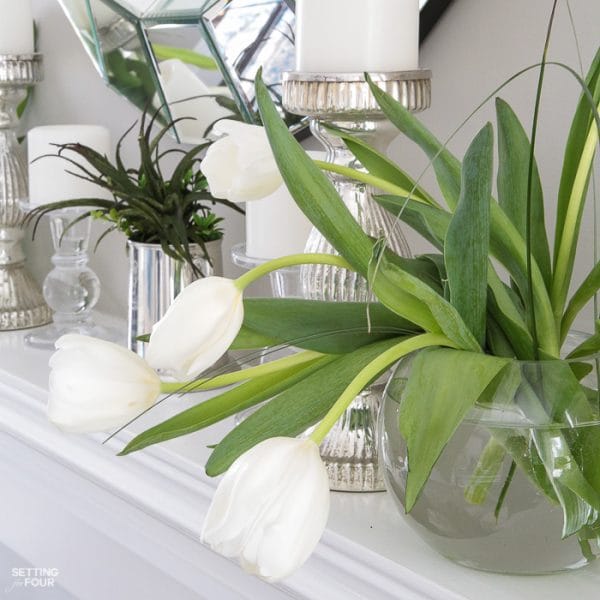 ---
More Easy Table Decor Ideas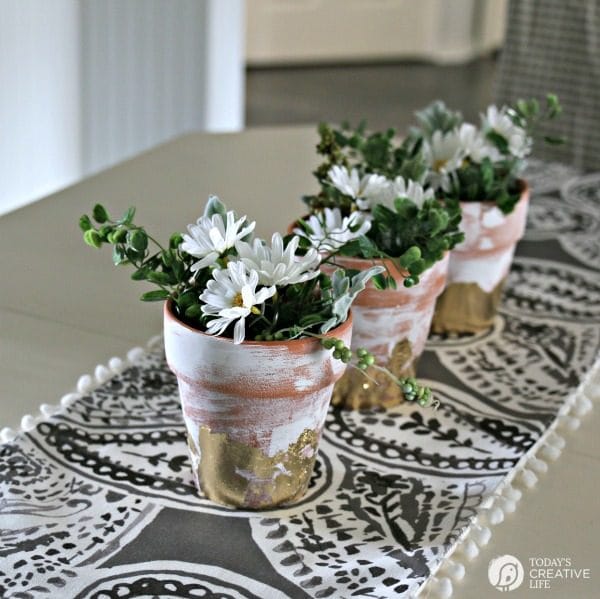 Simple Table Centerpiece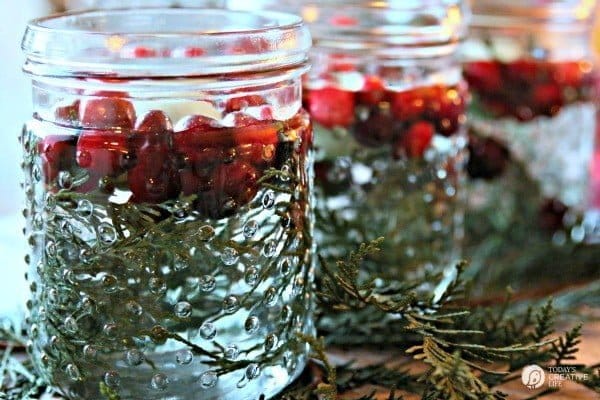 5 Minute Christmas Centerpiece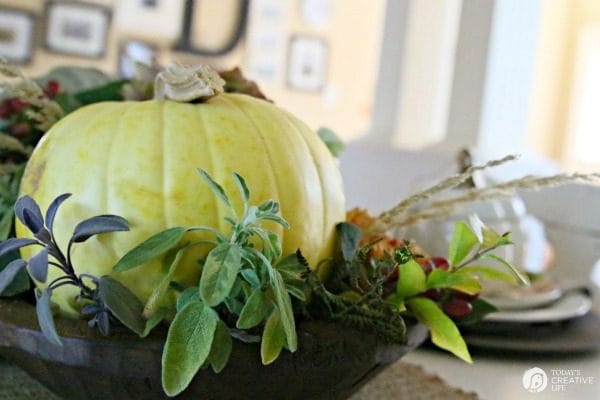 Easy Fall Table Centerpiece