Colored Rice is a great way to create fast holiday decor, no matter the holiday! It's also a great spring craft for kids.
Easter is right around the corner. Not a lot of time to decorate since it's on March 31st this year. We seem to be so focused on St. Patrick's Day, but Easter is way more fun to decorate for. Once again, I don't go all out for specific Easter decorations, but I like to reflect spring and a hint of Easter. I got the wild "hare" to decorate with colored rice this year.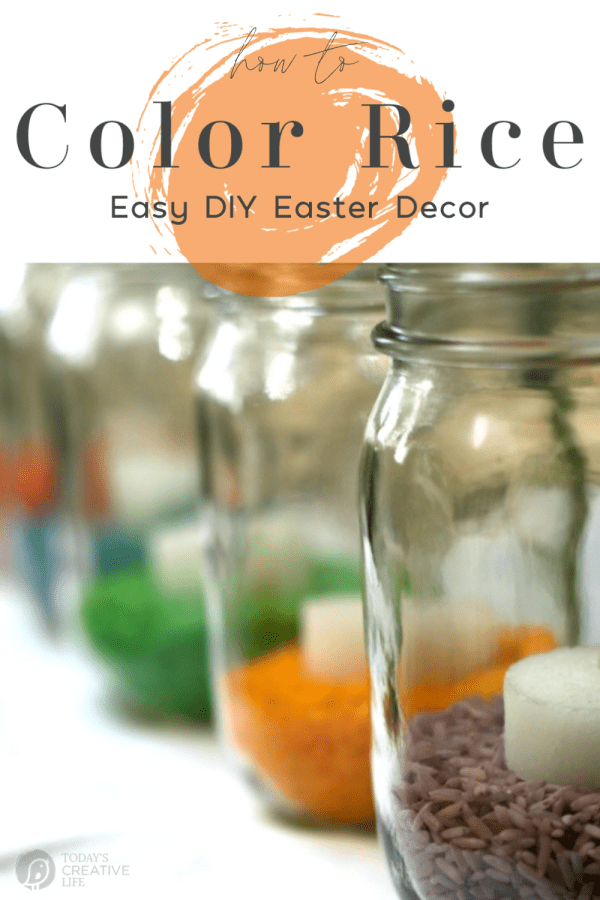 If you haven't noticed, I am the queen of quick table decor!
Colored Rice Tutorial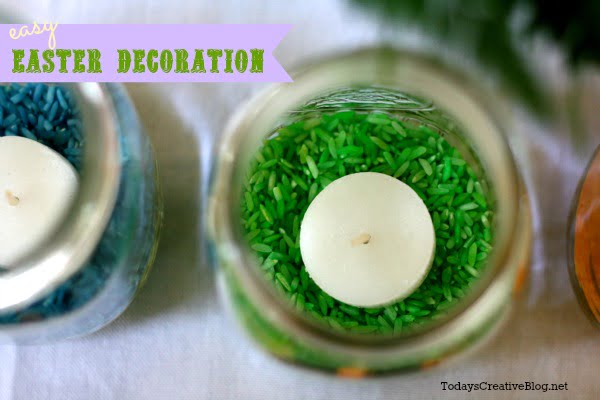 Since I'm always into very EASY ideas that are hard to mess up, I thought coloring rice would be perfect. I loved how it looked layered in red, white and blue for Memorial Day and it was simple, so I thought a few Easter colors would look springy. If you're ever stumped on what to decorate with, just grab a few mason jars. Seriously……..what CAN'T a mason jar do?
I made 5 colors of rice for 5 different jars. Perfect for lining up along the dining room table or my entry table.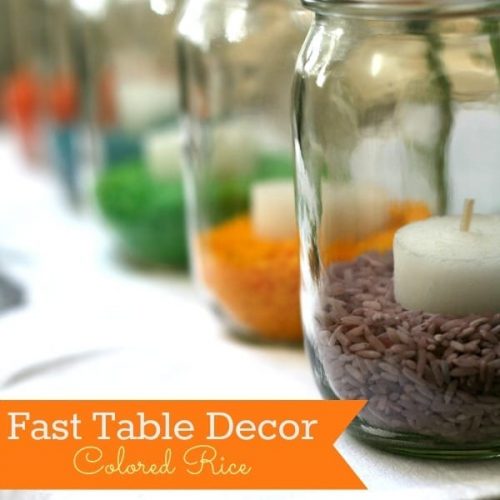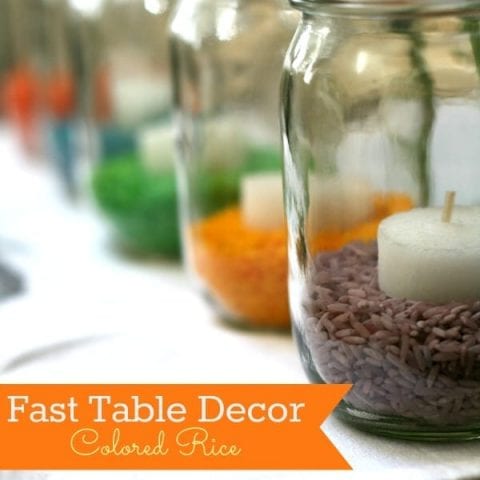 How to Color Rice
Yield: As much as you'd like
Prep Time: 5 minutes
Active Time: 10 minutes
Additional Time: 10 minutes
Total Time: 25 minutes
Difficulty: Easy
Estimated Cost: $5
Colored Rice makes holiday decorating easy. It's also a fun craft for kids.
Materials
Food coloring | liquid or gel 
Rubbing Alcohol
White Rice (not instant)
Plastic Ziploc baggies
Parchment covered baking sheet or paper plates
Instructions
Place your rice inside the ziplock baggie
Drop a few drops of rubbing alcohol inside with the rice
Drip a few drops of food coloring, depending on how intense you want your rice, into the baggie
Seal the baggie and mix around
Once your rice is fully coated, pour onto a paper plate or cookie sheet and spread out to dry.
Dry – I placed mine outside and it dried really quickly (about 10 min)
Notes
Pour into your jars, place a candle on top. (I would wait to light the candle in case the rubbing alcohol is still present.)
This is so ridiculously simple, you'll be slapping your forehead…….DOH! Or is that just me?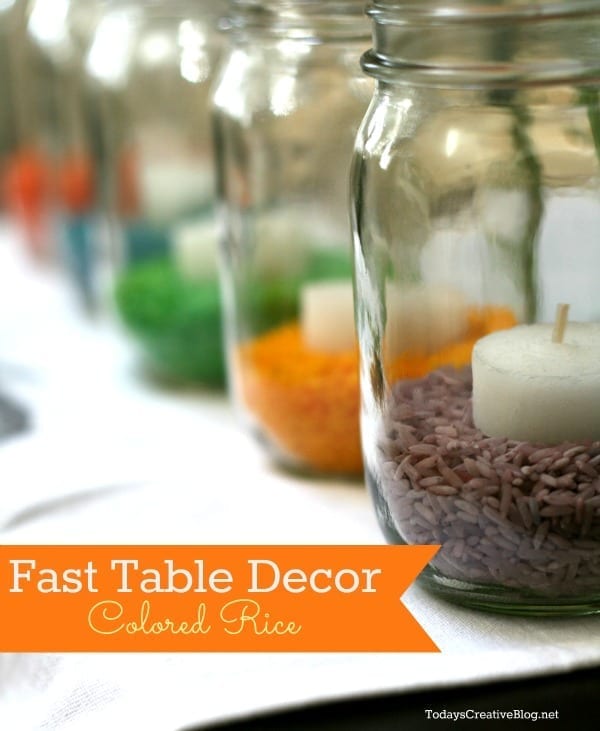 This is a great craft to get the kids involved……..just make sure the bag is sealed. Trust me.
So many options for layering all the pretty colors, or using individually as I did.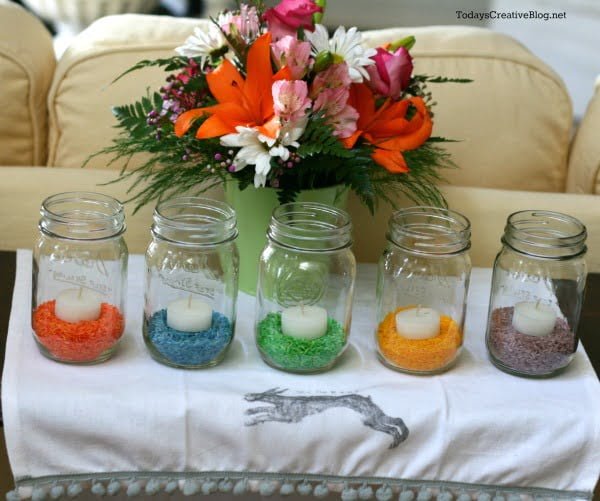 If you've got warm weather already, wouldn't these look pretty on the patio?
So there you have it. Simple, yet cute table decoration for Easter.

Easter Ideas
Easy Easter Ideas for a Creative Holiday.
Make this sugar cookie fruit pizza anytime of year! Just change the shape!
Simple, Fresh and beautiful for any spring table.