These Frozen Smoothie Packs will make smoothie making SO much easier! Create a variety of flavors or all the same! Such a great way to get in your daily requirements for fruits and vegetables.
Smoothies are all the rage right now. Especially green smoothies or at least ones that have spinach or kale in them. A bit ago I showed you how I freeze yogurt and make yogurt cubes, ready to go for smoothie making. I've put my cute little green ice tray to good use and decided to freeze leftover carrot juice too. Which got me thinking…… why not make my own individual frozen smoothie packs like the ones I've purchased at Costco for quick making smoothies?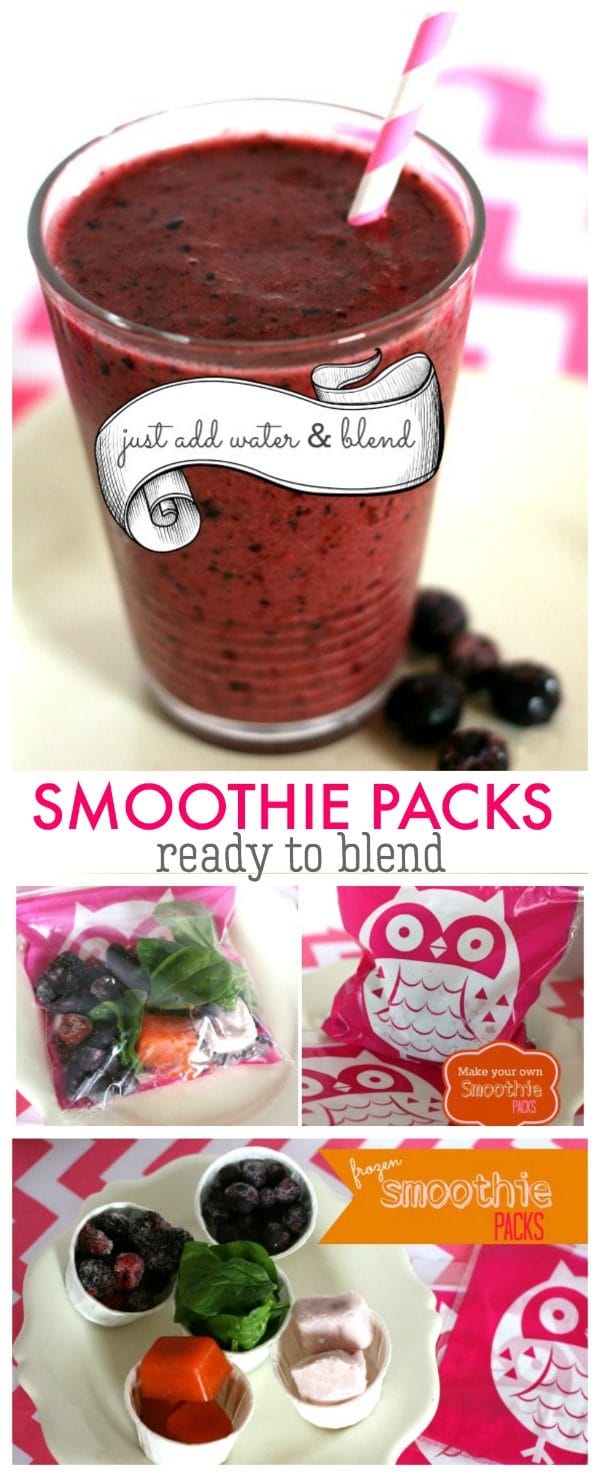 Having pre-made packs with all the ingredients right at your fingertips may save you the decision of NOT making a healthy snack over choosing something unhealthy. These make smoothie making quick! Fast!
Frozen Smoothie Packs – Make Your Own!
Having frozen smoothie bags makes it so much easier for kids to make a smoothie. Less work for mom, less mess and it makes the kid feel a little more independent, not to mention that you still control what goes in their smoothie! Better nutrition! Every bit helps.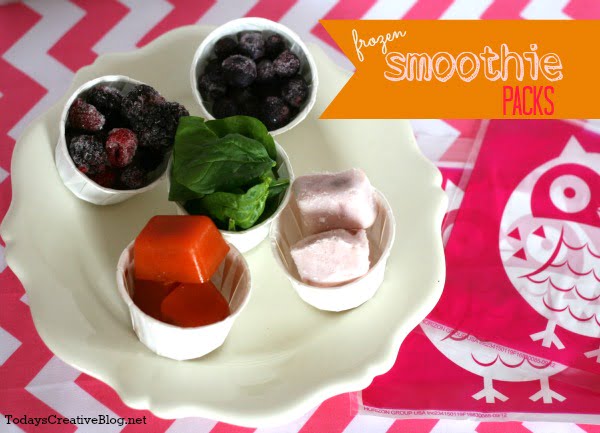 For these packs, I chose:
Mixed Berries
Blueberries
Spinach
Frozen Carrot Juice
Frozen Yogurt Cubes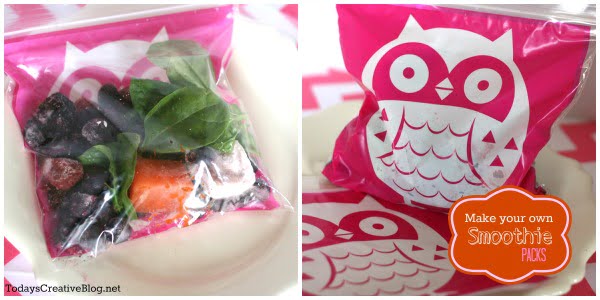 Having cute baggies may help your kids think it's extra special. I just thought they were cute! Now all my family needs to do is grab a baggie and start making their smoothie. These reusable lay flat baggies would be perfect too! Just wash them out and use them over and over.
I use my magic bullet when making just one smoothie, but you could certainly make larger packs for serving multiple smoothies. I plopped these ingredients into my magic blender cup, added enough water to fill it half way, and blended. That's it! No adding ice since the frozen yogurt and carrot juice gave me enough slush.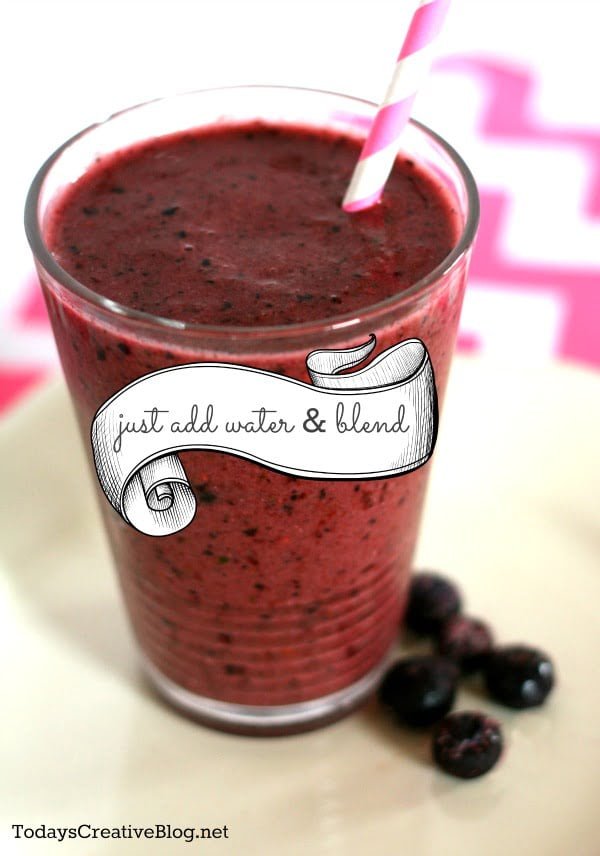 I'm thinking I need to freeze my leftover green juice and add green juice cubes to my frozen smoothie packs.
Other addable options:
toasted flax seeds
kale
frozen protein powder cubes – mix with water first of course
apple juice cubes
beet juice cubes
chia seeds
frozen bananas, pineapple, kiwi, mango……possibilities are endless.
frozen canned pumpkin
What would you put in your frozen smoothie pack?
---
More Smoothie Recipes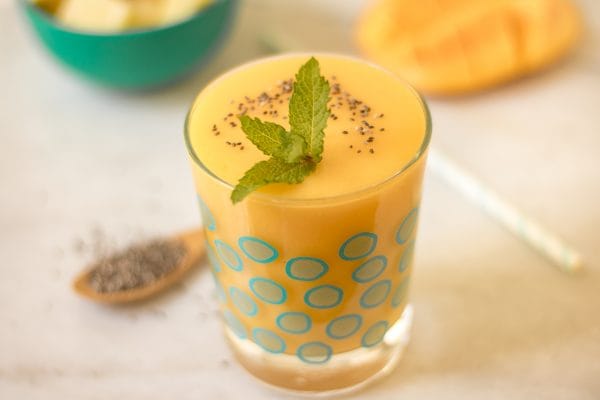 Mango Pineapple Smoothie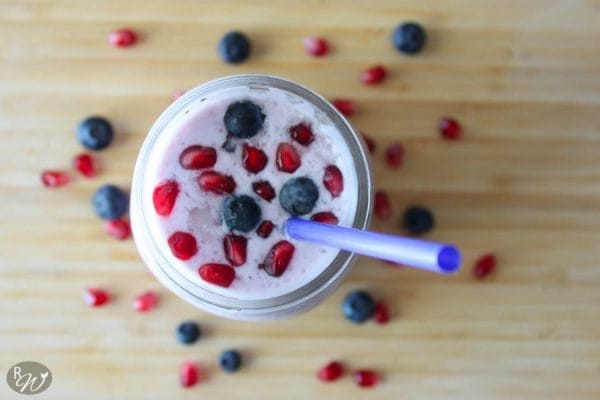 Pomegranate Blueberry Smoothie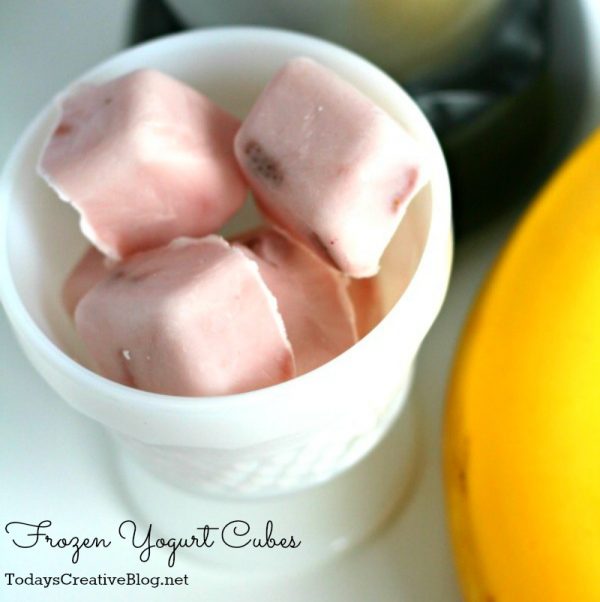 Frozen Yogurt Cubes