I don't know why I never thought about freezing yogurt for smoothies before.  We used to buy smoothie making packets that had berries and frozen yogurt chips all in one. But I noticed that the yogurt they were using had high fructose corn syrup in it and that's when I had my AHA! moment.  Why couldn't I just freeze my own yogurt?  This way I could choose a yogurt I wanted.  One without HFCS or lots of extra sugar.
See other delicious drinks on TCL.
Freezing Yogurt Cubes for Smoothies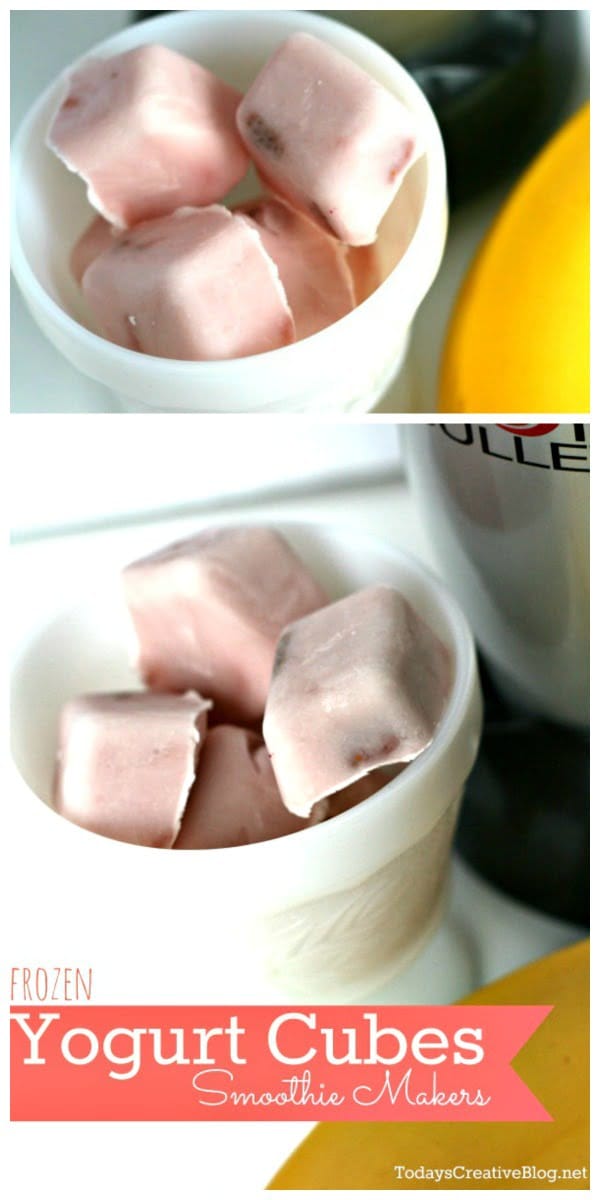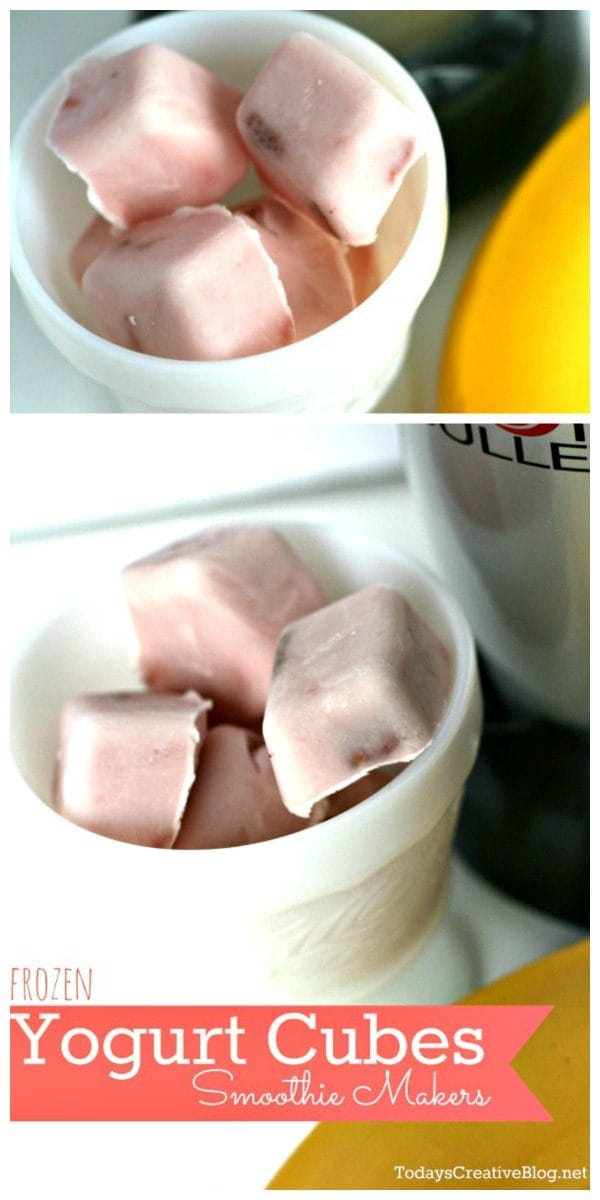 Adding yogurt to smoothies not only gives it that creamy texture, but it's a great way to add extra nutrition, especially if you're making them for your kiddos.  My son loves using the frozen yogurt cubes because it's much more convenient and it also gives his smoothie a more frozen texture along with using frozen berries.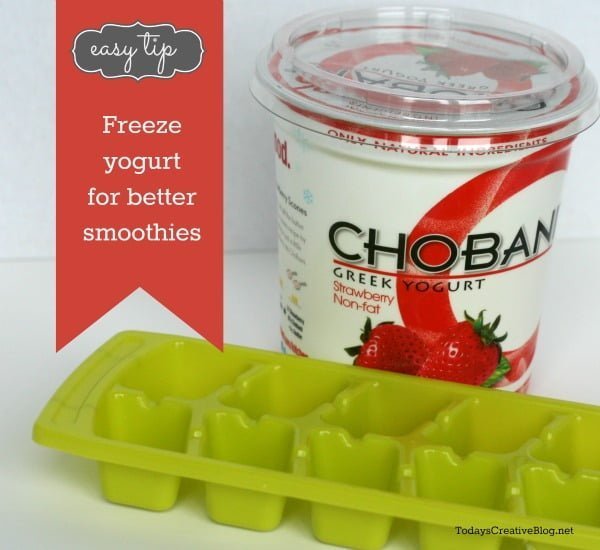 I love simple solutions!  Using a small ice cube tray, I simply spooned yogurt into each section.  I placed them in the freezer overnight and transferred into a ziplock bag later for easy access.
Freezing yogurt in different flavors is nice for different recipes. Any flavor works well.
We use 3 or 4 cubes in each smoothie.  Here are a few of our favorite concoctions. You'll have to play around with measurements, we just kind of dump ingredients in. I also create frozen smoothie bags that make it easy for kids to make their own smoothie and it speeds things up for mom! Just throw it your magic bullet (affiliate link) with your liquid choice and you are ready to blend! If you're looking to add extra protein for kids or yourself, but you don't like that protein powder taste, I've had great luck with Eggwhite Protein Powder (affiliate link). I find mine at Trader Joe's.
Simple Smoothie Recipes
Peanut Butter Chocolate Smoothie
Chocolate Almond Milk
Banana (frozen works great)
Vanilla yogurt cubes
Scoop of peanut butter
CreamSicle Smoothie
Vanilla Almond Milk
Orange juice
Vanilla yogurt cubes
Very Berry Smoothie
Mixed berries
Apple juice
Strawberry yogurt cubes
What do you put in your smoothies?
---
More Healthy Treats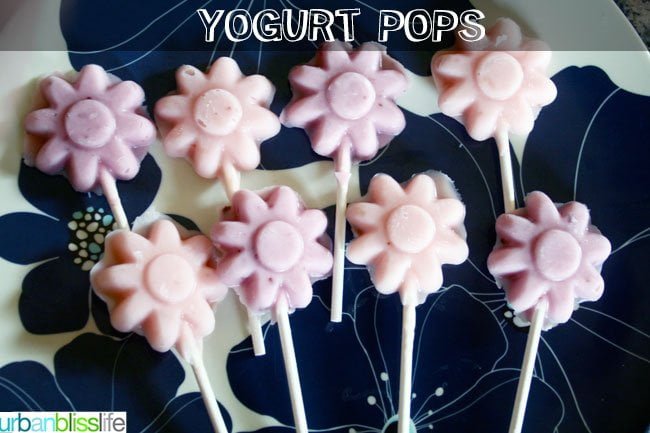 Easy Homemade Yogurt Pops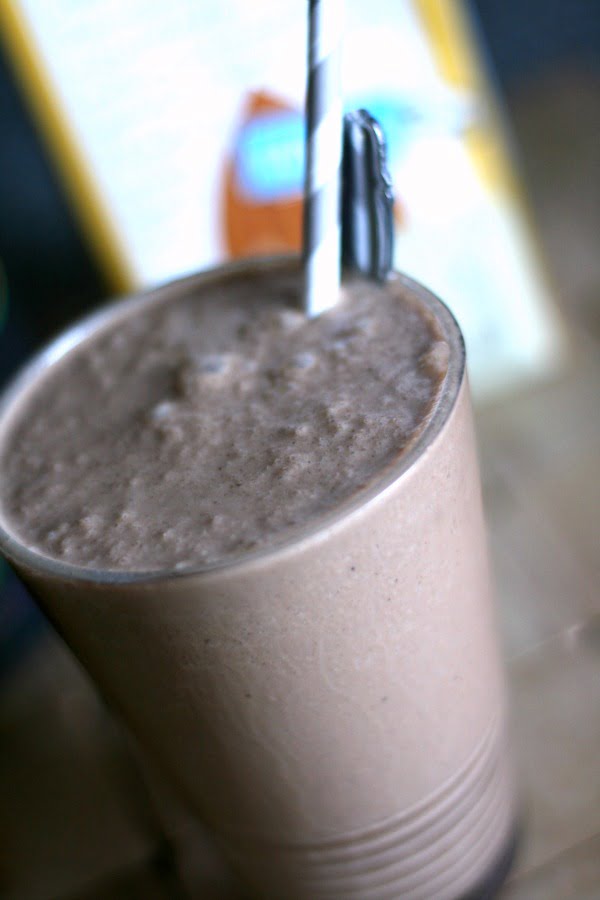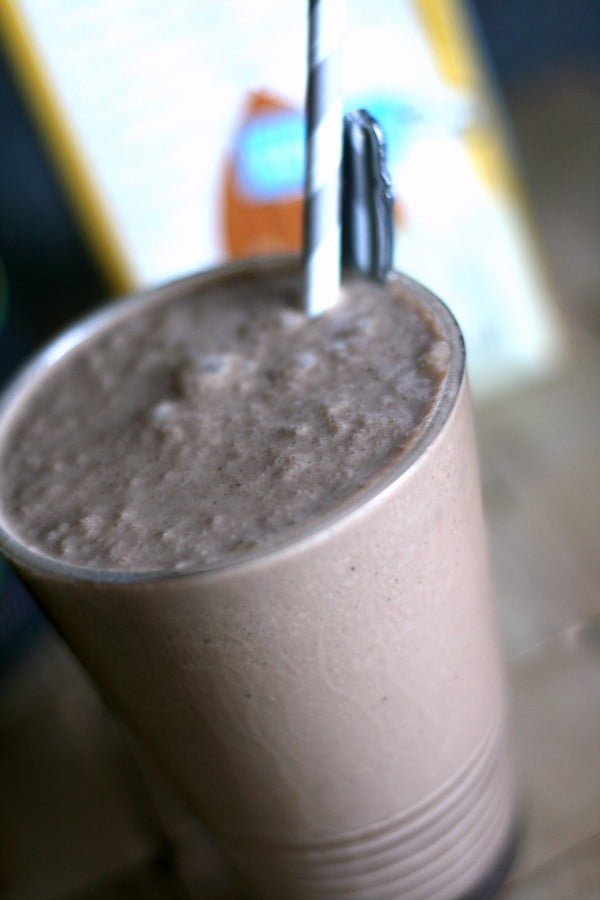 Chocolate Peanut Butter Banana Smoothie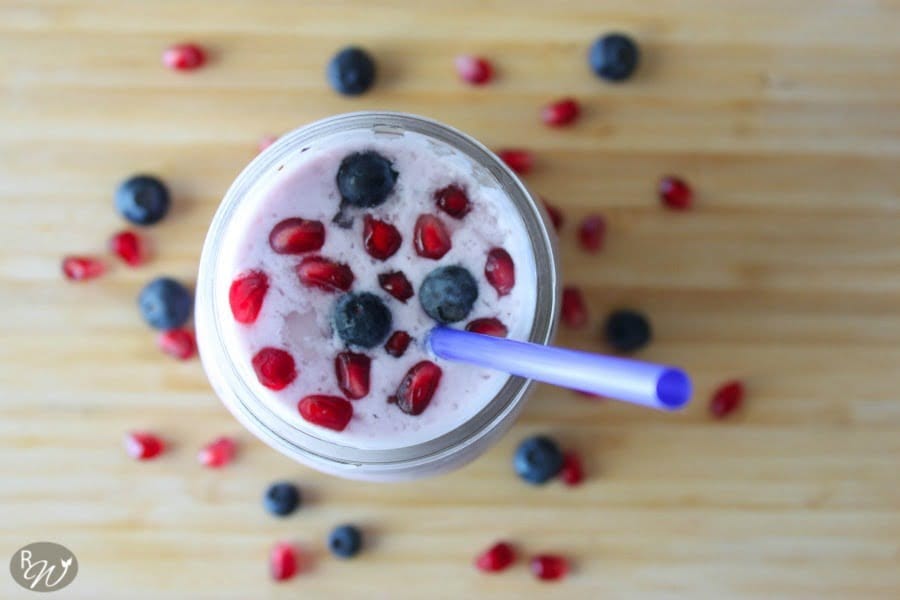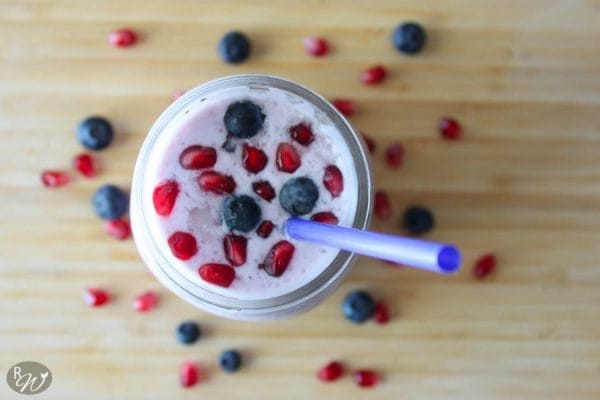 Pomegranate Blueberry Coconut Smoothie