Looking for berry tips? I've got a couple for you! We live in berry heaven and right now the wild blackberries are ripe and bursting. The thing that annoys me about berries, is……….they mold so fast! We eat them quickly just by the hand full, but I use and freeze a few for yummy blackberry recipes.
Berry Tips – How to Wash Blackberries to Prevent Mold
With a little research earlier this summer, I learned how to wash blackberries and all other berries with a rinsing method that helps keep mold away. This keeps berries fresher, longer! What's not to love?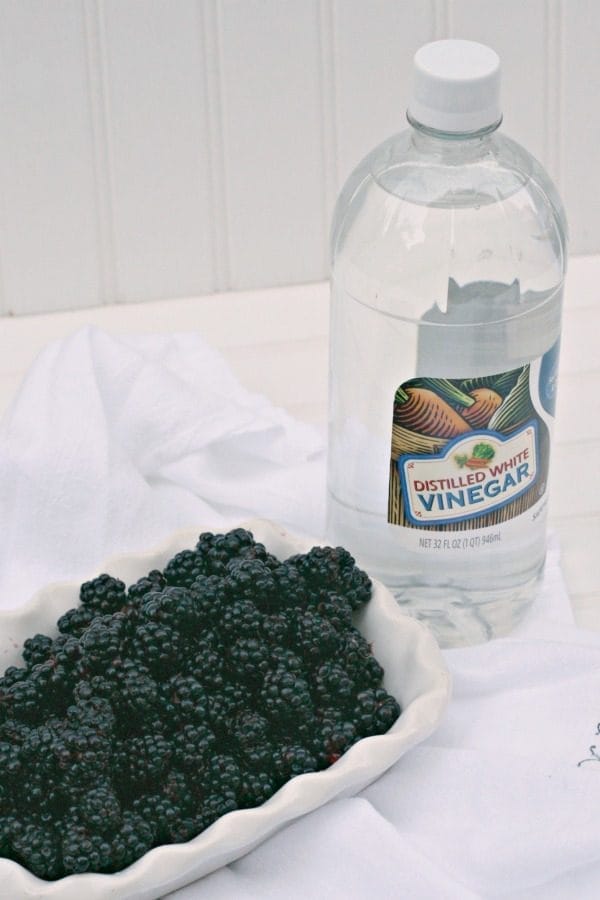 Berry Tips: Washing Berries

Fill your bucket or large bowl with a 1:3 ratio of white vinegar and water. (example: 1 cup white vinegar, 3 cups water)
Gently swirl berries around in your solution to loosen debris.
Drain into your colander and rinse with fresh water.

Berry Tips: Drying Berries

With blackberries & raspberries, I lay them out onto paper towels to air dry.
Strawberries & blueberries (berries that aren't so fragile), line the bottom of your salad spinner with paper towels, and spin. Lay out onto paper towels to continue drying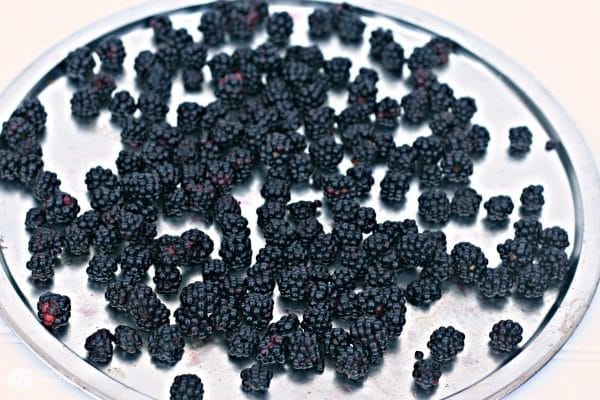 Berry Tips: Freezing Berries
Freezing berries for winter is the best treat ever come January. I try to freeze a variety of berries for smoothies. To avoid all your berries freezing together in one big clump, try this method for frozen loose berries.
After washing and drying your berries, place them on a cookie sheet or pizza pan. Place into your freezer where they can lay flat. Freeze for 20-50 min, then transfer to your freezer ziploc bags or containers. I always use a sharpie to write the date picked.
Come winter, you'll have fresh berries for pancakes, smoothies, pie…….. I can make my Crockpot Blackberry cobbler all year round now!
I also freeze them for smoothies. Freeze berries, carrot juice, spinach etc.. These Smoothie Packs are so handy. Just grab one and make your smoothie! Kids love it.
Now you know how to keep your berries fresh and mold free! No More Moldy Berries!
---
More Fruity Ideas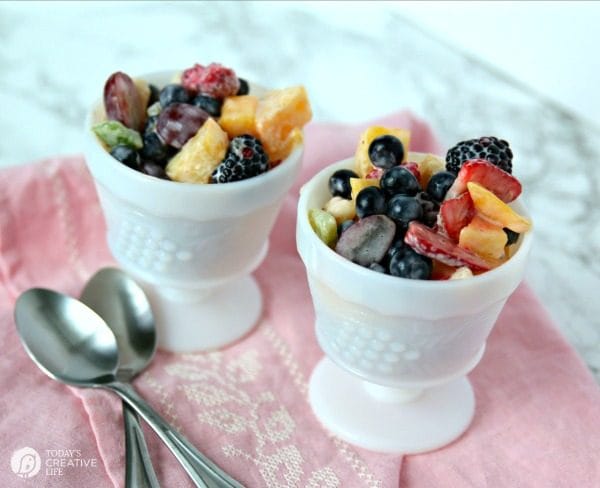 Mixed Fruit Salad with Sour Cream Dressing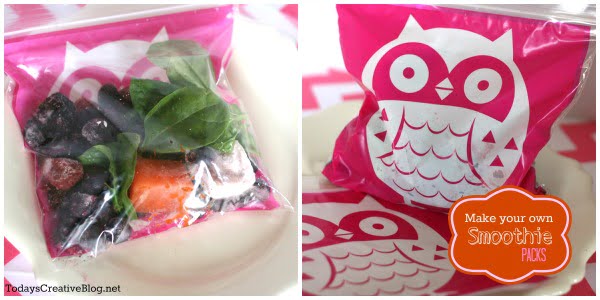 Ready to Blend Smoothie Packs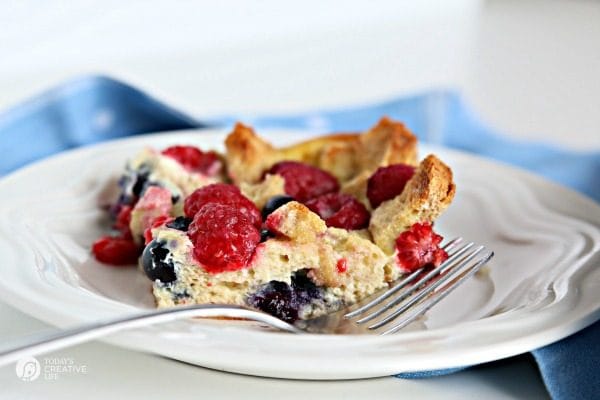 French Toast Casserole with Berries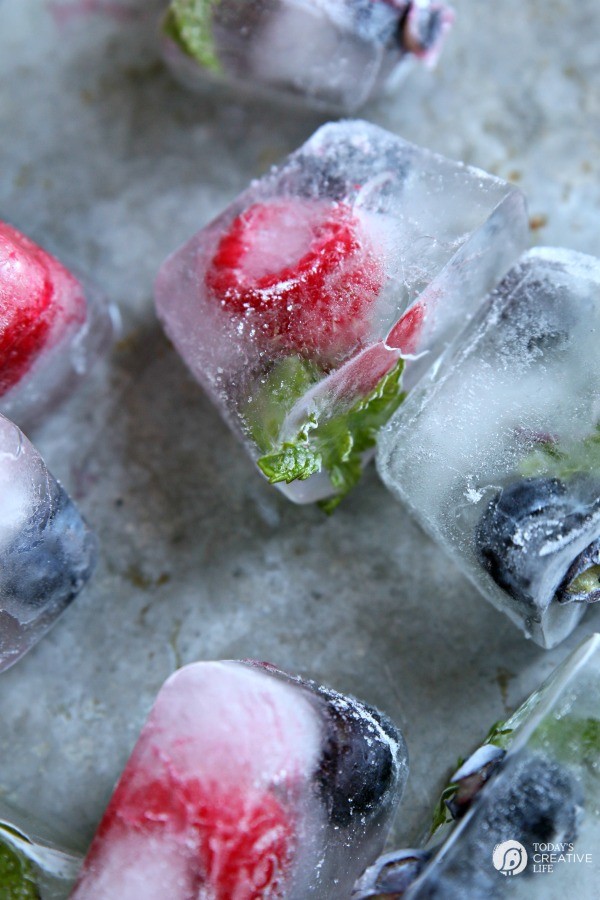 Fruit Filled Ice Cubes