This is such a simple paper lantern tutorial. Paper crafts are always one of my favorite DIY ideas!
 I'm going a bit overboard with the outdoor candles & patio lighting, but I love them! I showed my favorites when I was on AMNW Local News show and now I'm showing you a simple simple tutorial for making a quick paper lantern. I like simple. I made these to slip over my favorite glass pillar candles that I pick up at my local dollar store.
Paper Lantern Tutorial
There are fancier ones out there, but I love how fast and simple these are.  I don't plan on keeping them for an extended period of time and it was a fast way to make a centerpiece.
How to Make a Paper Lantern
Supplies Needed:
Patterned Scrapbook paper or cardstock – affiliate link
jars – I used the $1 tall candles from The Dollar Tree
Votive Candles or flameless votives.
Cut your paper to the desired size.  I used 8×8, because I wanted them skinny. Play around with different sizes to find what you need.
Fold your paper in half. If you're working with a paper size that isn't even………like a 12 x 8, be sure to fold it so your lantern the right direction needed for the desired dimensions.
I used my paper cutter, cutting the folded end and all the way in……leaving about an 1/2 inch uncut from the end. This can be done with scissors or an exacto knife, but I find the paper cutter easier and safer.
Unfold and attach the ends with adhesive.  If it doesn't look right, you probably have the wrong ends attached.
Place your finished lantern over a jar or votive and enjoy!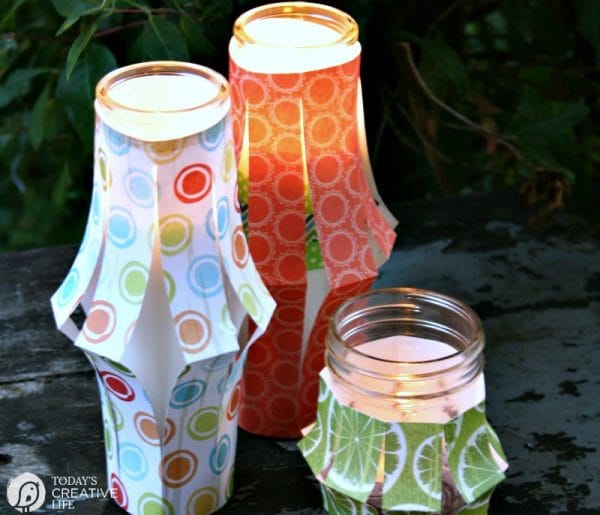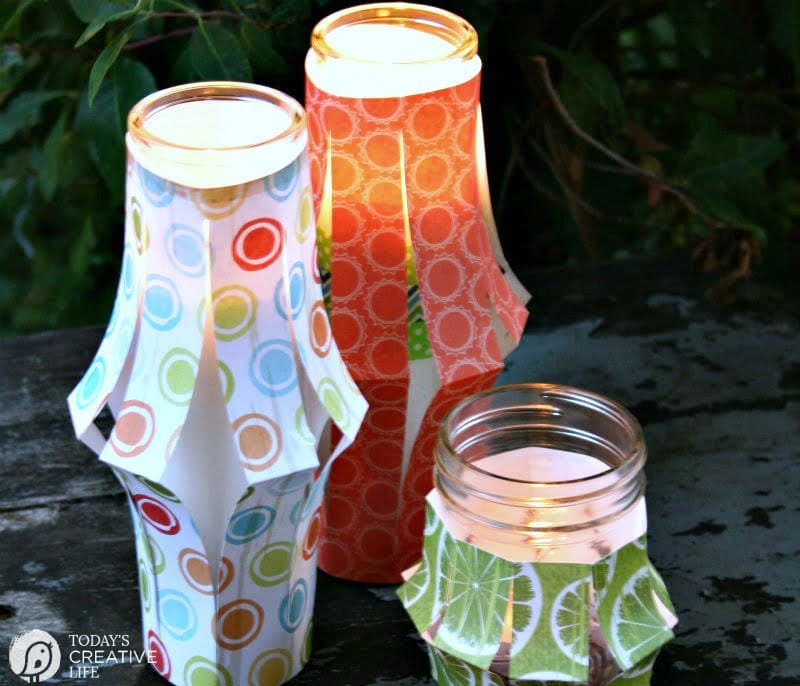 Of course, be careful whenever you're using a real flame.
---
More Patio Ideas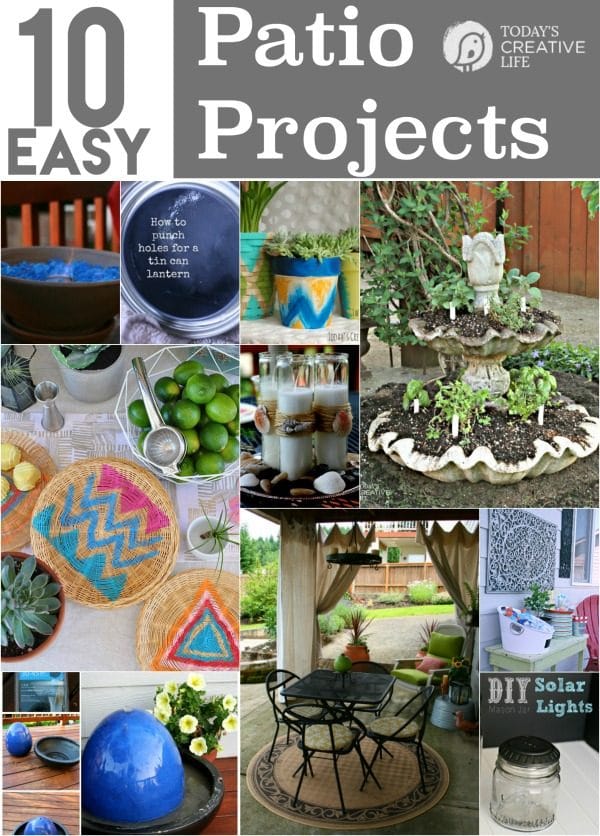 10 Patio Ideas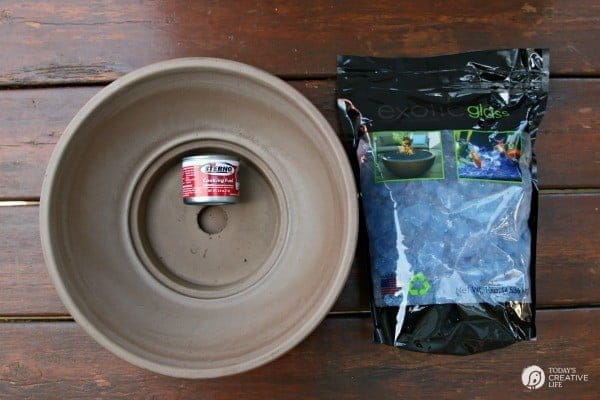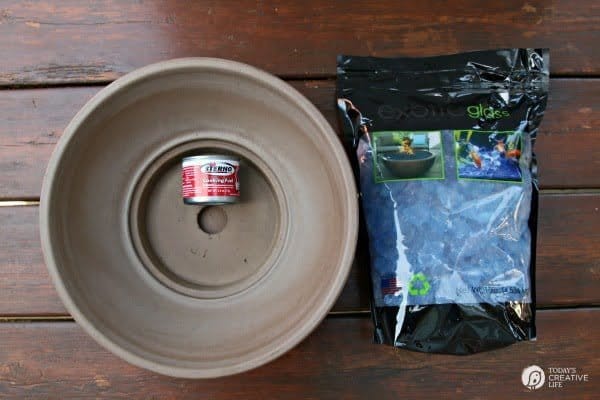 DIY Tabletop Firebowl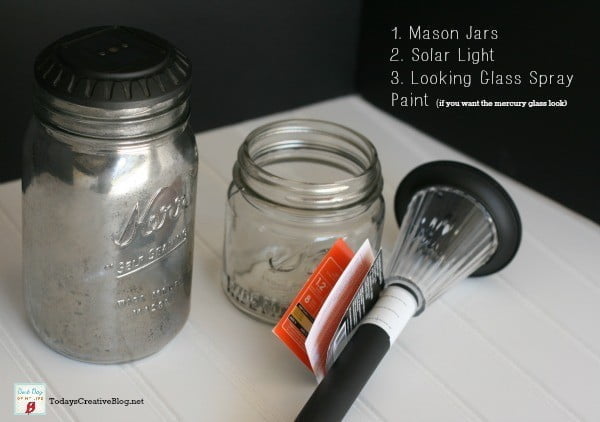 DIY Mason Jar Solar Lights