Floral Monograms or DIY Flower Covered Letters are great for door and wall decor, or for wedding ideas. You can make them with real flowers for an event, or use artificial flowers for something longer lasting. They make great gifts because everyone loves their own monogram.
Enjoy this guest post by my friend Stephanie! You'll love her creative website.
Hi everybody! I'm visiting today from Crafting in the Rain and I'm just showing off my latest project. It's a floral letter made from foam and once I get my craft space put together in our bedroom it will be one of my decorations there.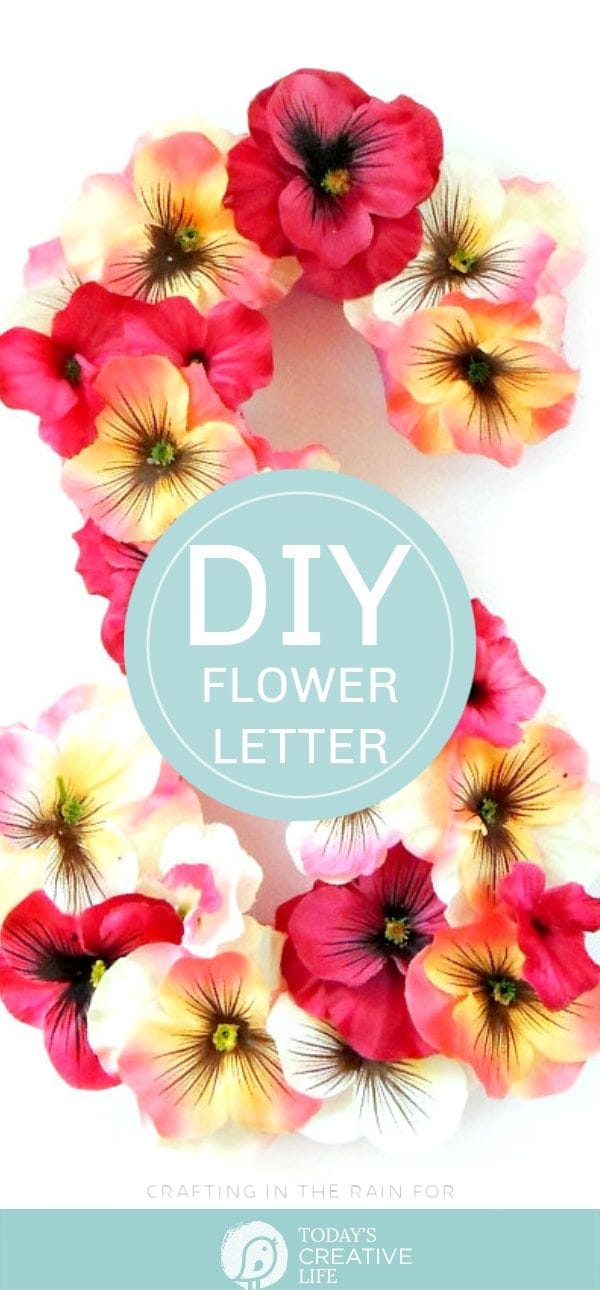 DIY Flower Covered Letter
The foam letter is really easy to make and of course, you can totally customize with the flowers and colors you like. You don't have to stick to a floral monogram, choosing any shape you want really, even just a simple wreath.
I usually find inexpensive flowers at the Dollar store for this craft. Mix and match your favorites or even add some greens. That's the beauty of this DIY craft, you get to choose how you want it to look.
How to Make a Floral Monogram
Flower Letter Supplies:
Foam sheet (mine was 1 3/16 inch thick)
StyroCutter plus
Smooth Finish
Paint and brush
Artificial flowers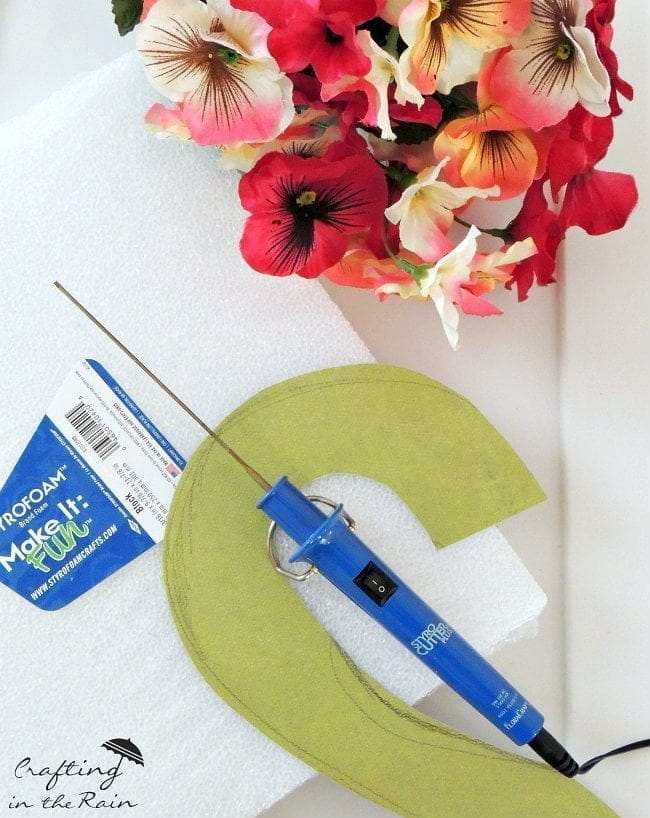 Start by tracing the letter you want onto the foam. I drew my "S" on a piece of paper first then cut it out to use as a guide.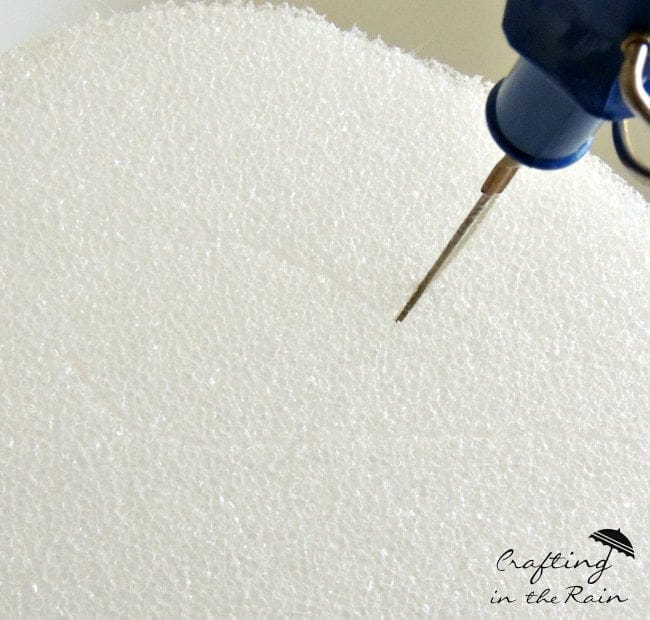 Use the StyroCutter to cut the letter out of the foam. The metal end heats up and melts the foam, which is less messy than cutting foam with a blade.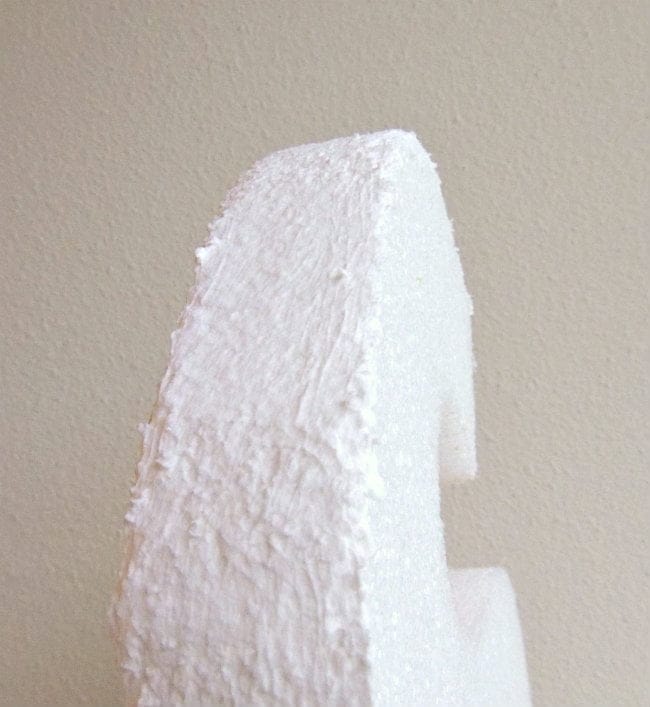 Sand the letter edges lightly if desired and cover just the outside edge with Smooth Finish and let dry. Then paint any color. Or skip this step and just fill the sides with flowers too.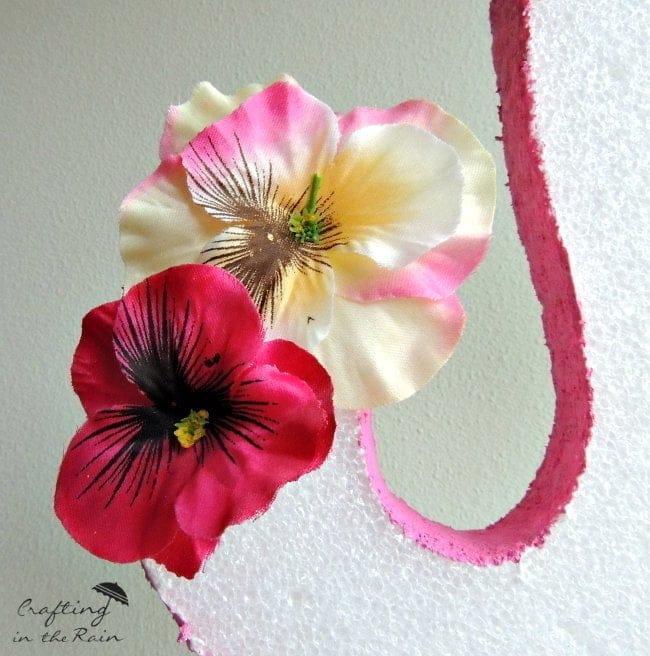 When the paint is dry, cut the flowers so there's just a bit of stem left and push into the foam, covering the front of the letter completely. And that's it! It can be set up on a shelf, or even hung by just tapping a small nail or two into the wall, then press the back of the foam onto it.
Another option is to use a ribbon tied to the floral monogram to hang on your entry door for spring or Easter.
Making DIY Flower Covered Letters will become your new favorite craft!
---
DIY Craft Ideas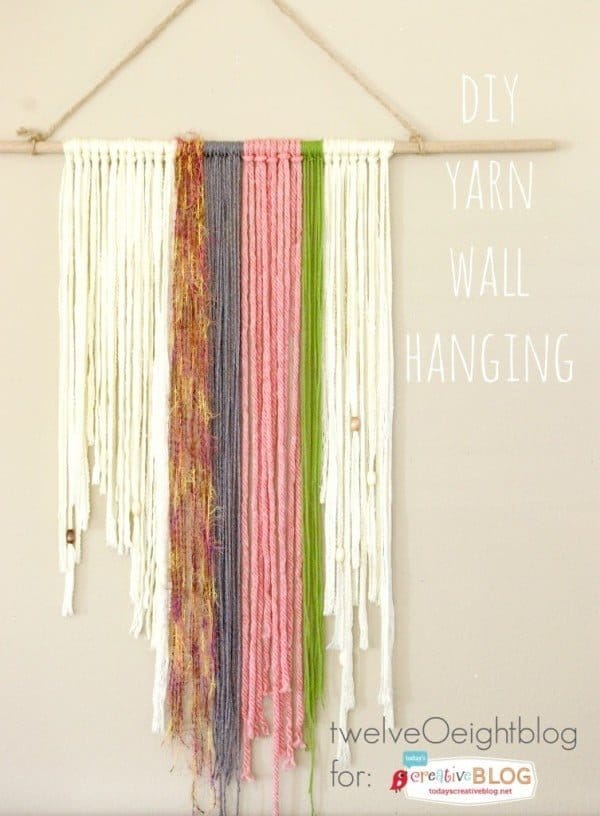 DIY Yarn Hanging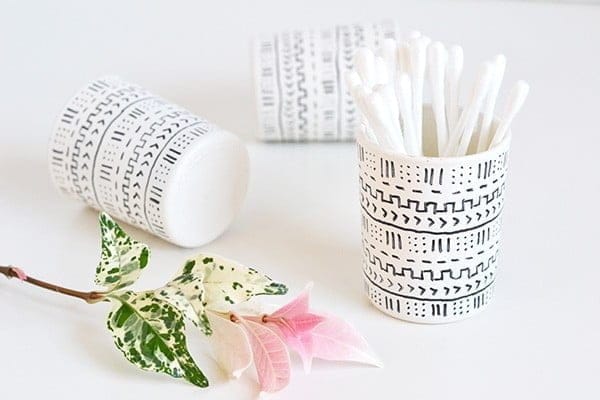 Mud Cloth Inspired Clay Votives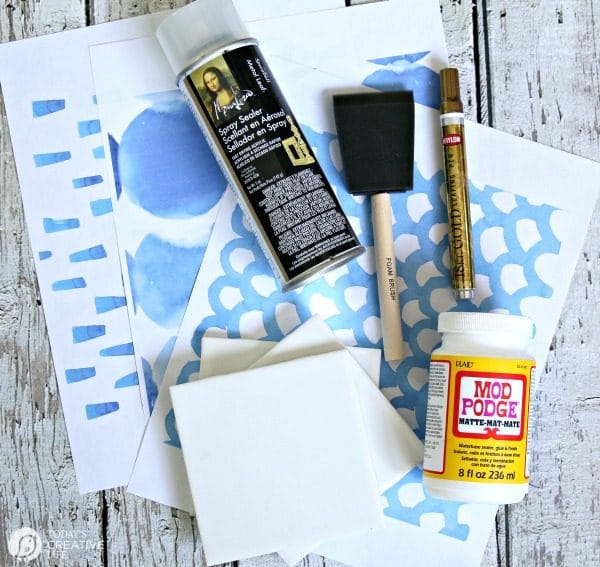 DIY Drink Coasters