So happy to have Gail hanging out with us today! Gail is the Re-Purposing queen and today she's showing us her Old Wood Spindles Idea. I usually stick to easier repurposing ideas like this Mud Cloth Votives, but now I'm kicking myself for getting rid of that old rocker we had that had spindles that looked JUST like these! You'd also like the Spray Painting Old Furniture post she shared, showing us her desk makeover.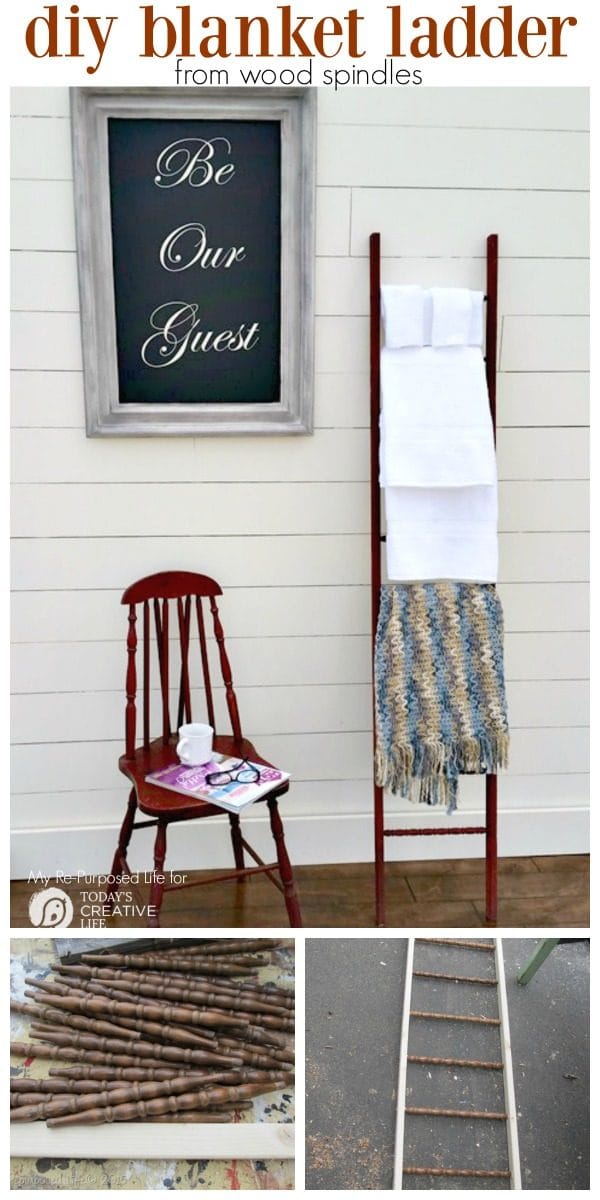 Old Wood Spindles Idea
Hi there! I'm gail from My Repurposed Life. I'm so happy to be hanging out here at Today's Creative Blog.
I love to repurpose items, and today I'm going to show you how I made a guest room blanket ladder from some old spindles.
Old Wood Spindles Blanket Ladder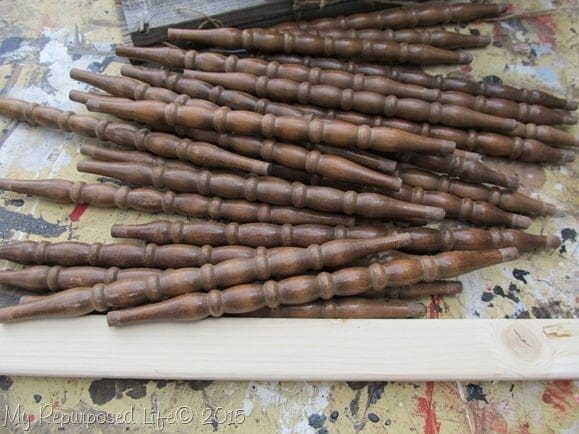 I am a collector of junk, yep it's true. I hold on to stuff for a long time. I've had these spindles for several years. I actually picked them up from the side of the road for free.
Items Needed:
I bought a couple of 1×2's and got started designing my blanket ladder.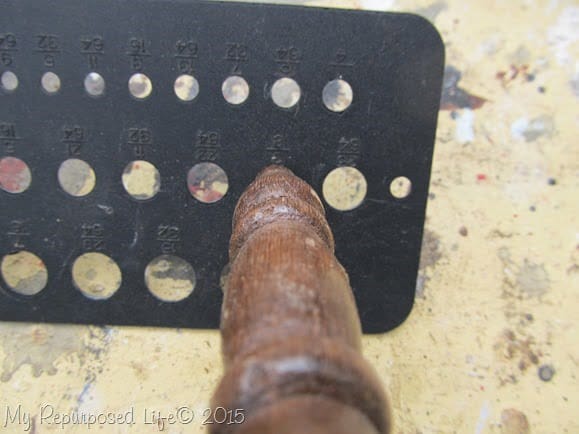 The easiest way to know what size holes to drill is to use a drill guide. I inserted the dowel portion of the spindle into the guide to see what size bit I needed to use.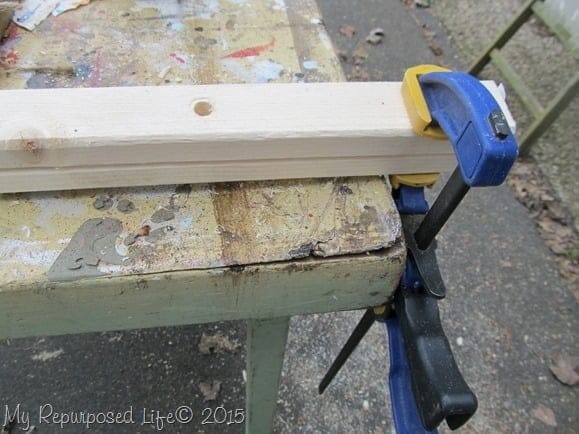 To get the holes perfectly even on each board, I clamped them together and drilled a hole through both boards at the same time.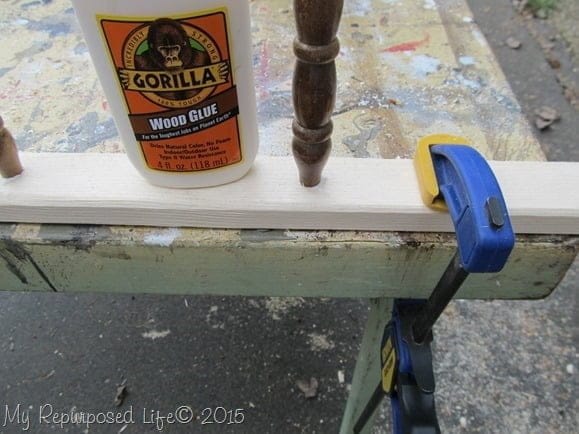 Keeping one of the boards clamped, I used some Gorilla wood glue to secure the dowels into the holes on the 1×2.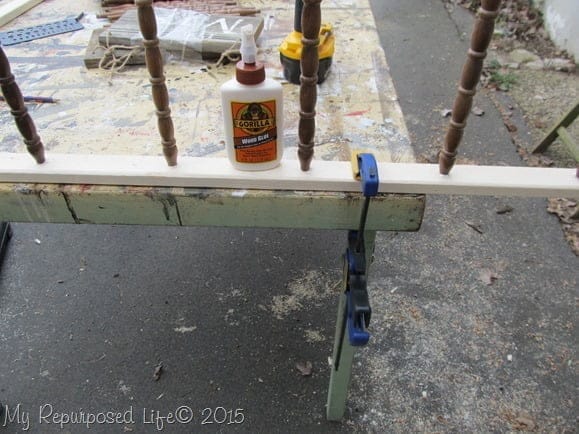 I did that with each spindle.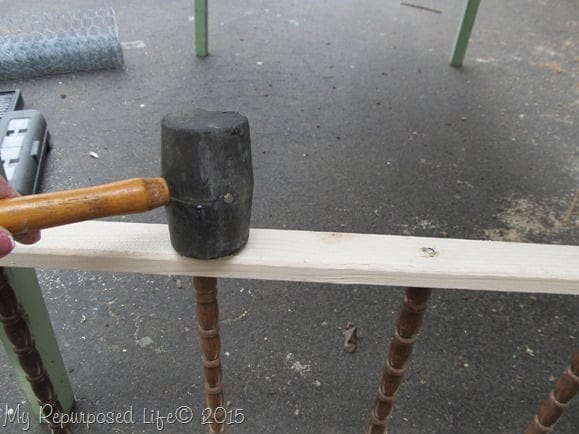 I then inserted the dowels into the other board, tapping it in place with a rubber mallet.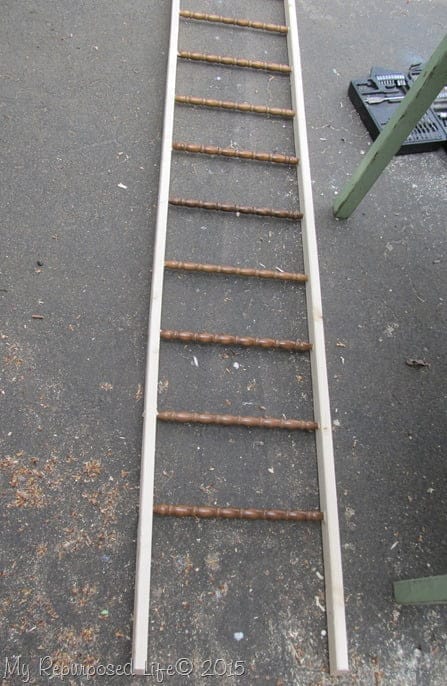 Now I have one very tall faux ladder, perfect for a guest room or bathroom.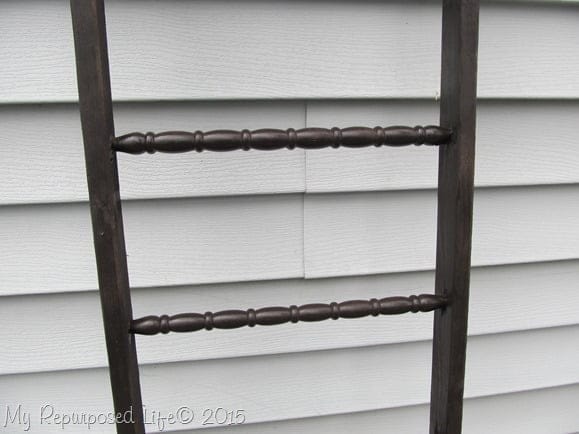 I used a quick, light coat of Dark Walnut spray paint as a base coat. I prefer to do a black coat under red paint.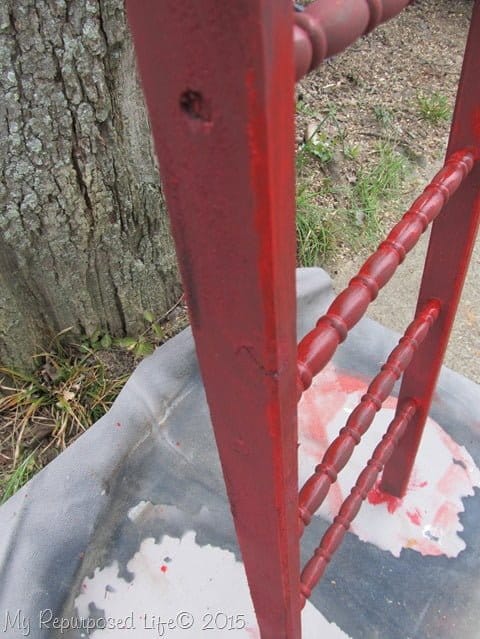 For the top coat, I used Miss Mustard Seed's Tricycle Red. It goes on really bright.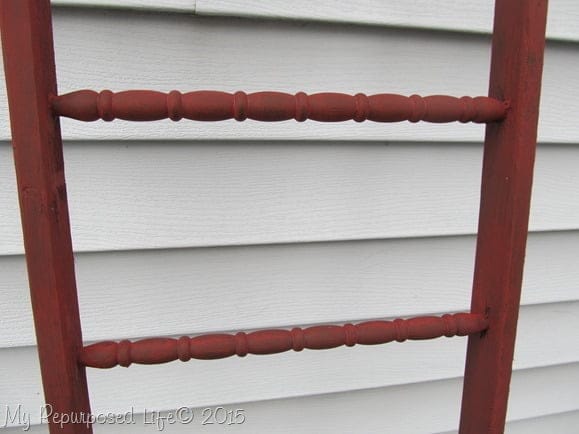 This is after the Tricycle Red paint dried.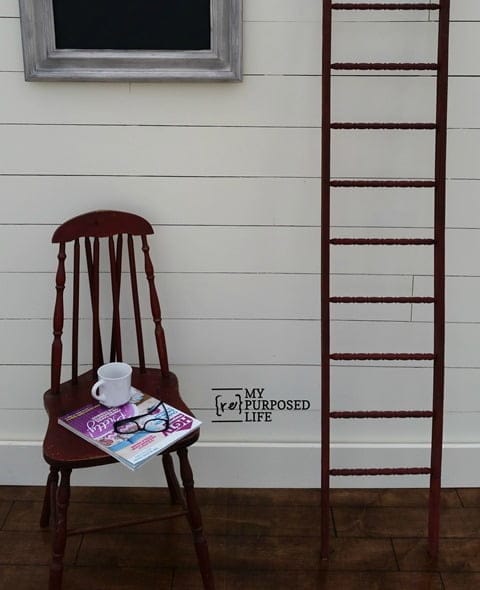 I love the look of it leaning against my faux plank wall (backdrop) that I use for photography.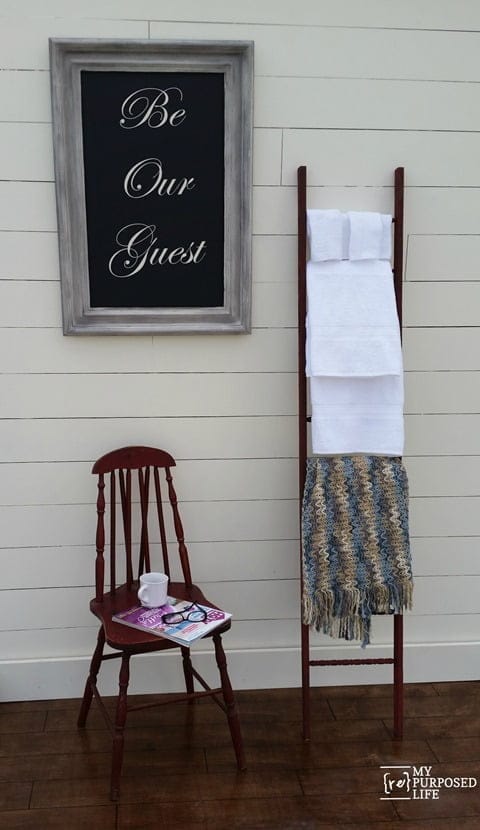 So, now if you ever find yourself with extra spindles, you'll have to make this Old Wood Spindles Idea blanket ladder. I originally made this ladder as a craft display ladder, but it's so versatile, it would be perfect in a guest room or bathroom.
I made a shorter, much wider version—you can see it in my post titled Gray DIY Blanket Ladder.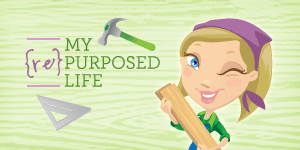 If you love repurposed furniture ideas, hop over to see my list of 250+ Repurposed Projects.
What have you repurposed lately? Furniture? Something crafty?