I don't know about you, but I'm up to my ears in apples! We have two apple trees that produce a LOT of fruit, so I'm always on the lookout for great apple recipes. We also have 2 Asian Pear trees……..if you have pear recipes, send them my way.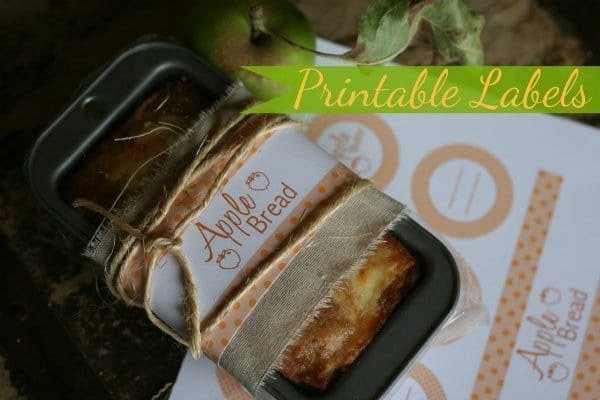 This Cream Cheese Apple Bread it so good! It makes the perfect hostess gift, or neighbor gift…….but it's even better with these cute printable labels my friend Marlynn from Urban Bliss made. I asked her to leave a couple of them blank, so you can use them on jams, jellies, or other canned items. Word on the street is that she also has some matching recipe cards……..head on over and grab them!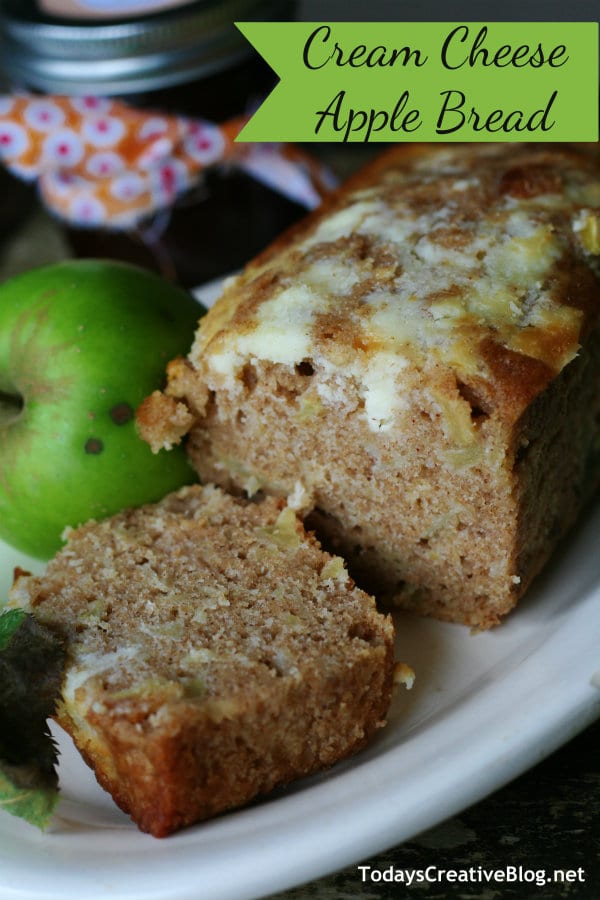 Apple Bread Recipe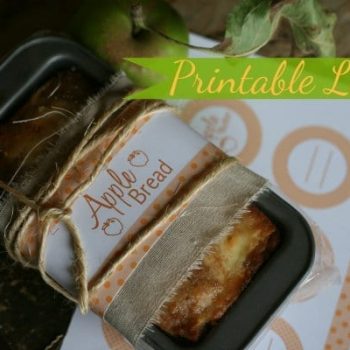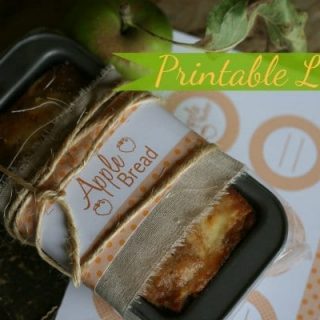 Apple Recipes ~ Cream Cheese Apple Bread
Ingredients
Cream Cheese Apple Bread
(adapted from Tomato Kumato)
For the Bread
2 Apples
1/2 cup vegetable oil
1 cup sugar
2 eggs
1 tsp vanilla
1 1/3 Cup flour – I used Whole Wheat flour
1 tsp baking soda
1/2 tsp salt
1 1/2 tsp pumpkin spice seasoning (or cinnamon & nutmeg)
Cream Cheese topping
6oz. cream cheese (room temp)
1/4 cup sugar
1 egg
Instructions
Preheat oven 350 degrees F.
Chop your apples into small pieces or grate. I peeled my apples, but you can use the peel if wanted. Place into a large mixing bowl. Add oil, cup of sugar, eggs and vanilla. Mix well. Gently fold in flour, baking soda, salt and spices until wet. Pour into prepared loaf pan.
Combine cream cheese, sugar and egg either with a fork or mixer. Pour over the top of the batter. Using a fork or knife, gently swirl the two layers together.
Bake for 30 min with a loosely covered tin foil tent. Remove foil and continue to bake an additional 15-20 min until a toothpick inserted into bread comes out clean. Allow to cool before slicing.
Notes
If you'd like to share this recipe, Thank you! However, do not copy and paste the full recipe onto FB or your site. Share with a link only.
Thank you!
I've also made some super yummy Crockpot Apple Butter. I'm sharing the recipe over at one of my all time favorite creative blogs………Skip To My Lou! Cindy is a creative genius. Head on over and grab the recipes……….after you download these cute labels of course.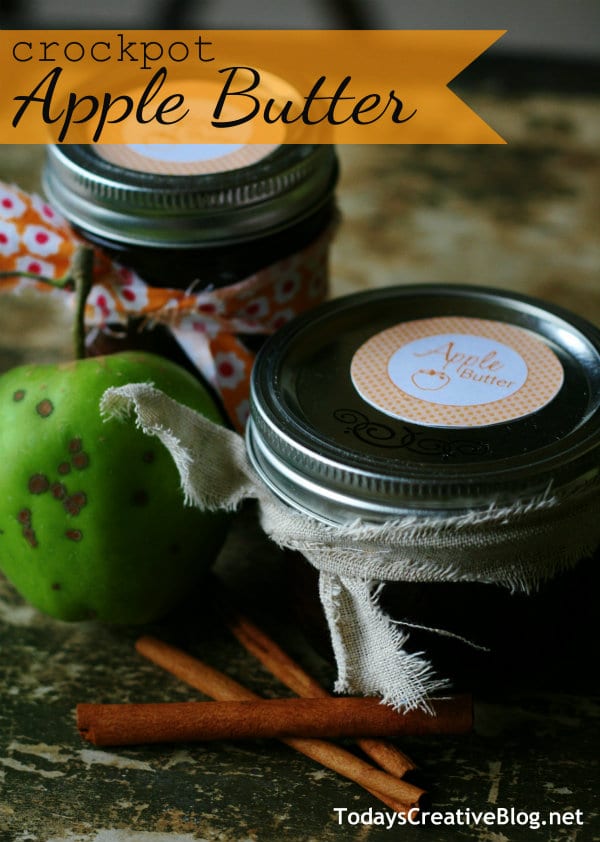 Subscribers have free access to all printables found in the Printable Vault. Click to subscribe here. Your password will be sent to you. Be sure to check your spam folder.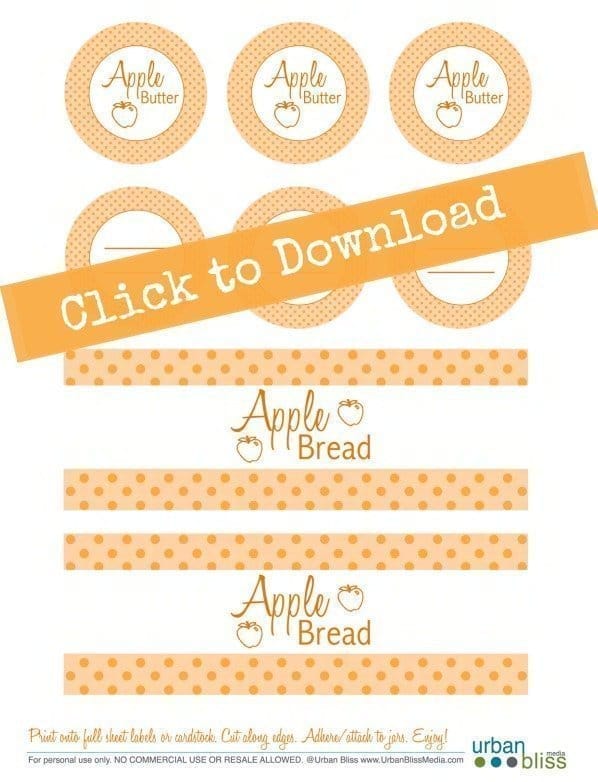 If you're looking for more cute printable labels, Marlynn has a few on her blog, Urban Bliss Life. I also lucky to know Marlynn and she's in my hood! You can also visit her at Urban Bliss Media –

Urban Bliss Media is a boutique graphic design, social media, and public relations studio buzzing with creativity, experience, and expertise. Based in Portland, Oregon, we are dedicated to building buzz and elevating brands around the world.