These Free Printable Halloween Prints and Signs make decorating for Halloween a cinch! Making your own Halloween decorations is a fun and creative way to add a spooky touch to your home. It's also an inexpensive budget-friendly way to decorate for any holiday.
Have you decorated for Halloween yet? We better get busy, we don't have much time! Good thing we have Creative Contributor Michelle from Elegance & Enchantment sharing these darling printable Halloween signs and backgrounds. She always has the best ideas!
I can't tell you how much I LOVE Halloween DIY ideas and printables, or any holiday printable because it makes quick decorating so doable. Printables are a busy mom's best friend!
FREE Printable Halloween Prints and Signs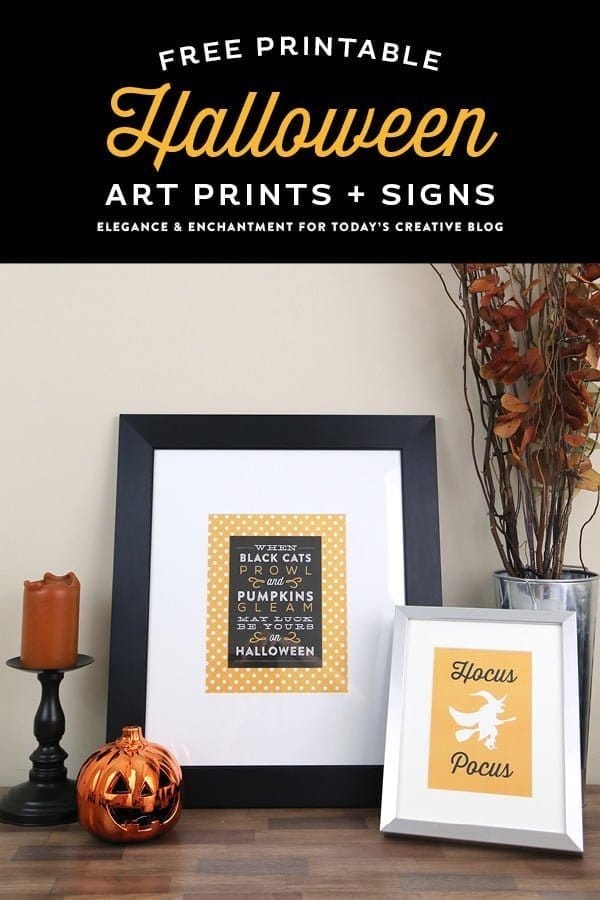 You can create a whole new look with simple framed printables and signs. Place them on your mantel, on your front door, or on any side table to add instant Halloween! Michelle has coordinating Halloween Party Printables waiting for you on her site! Just head over and grab them, after you download your goods.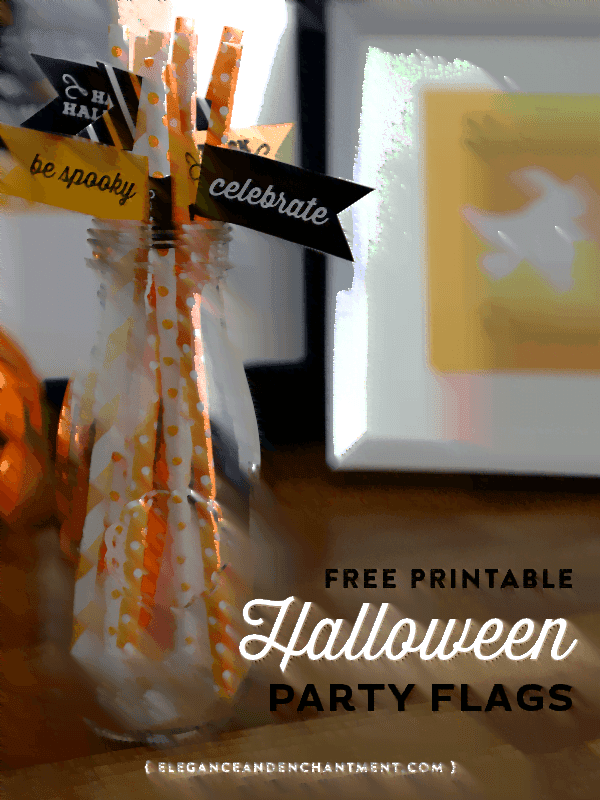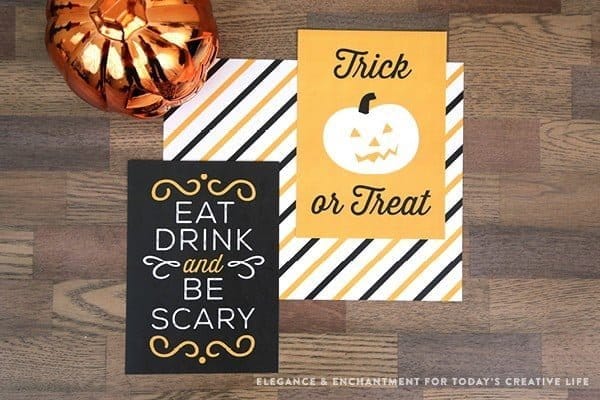 This free download comes with 8 different image choices and 4 different patterned background choices.
Use the pattern as the backing behind the image before you frame them to give it a patterned matting look.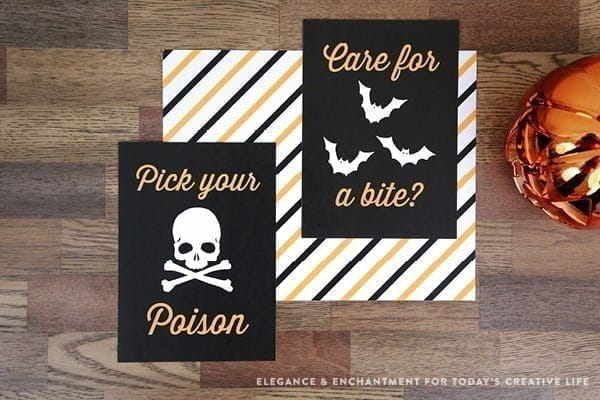 They would also be great for making cards too!
Or a gift bag. You could use a permanent adhesive tape runner to place the Halloween patterned paper on the side of a gift bag, then place your Halloween image of choice on top. Wouldn't that be cute?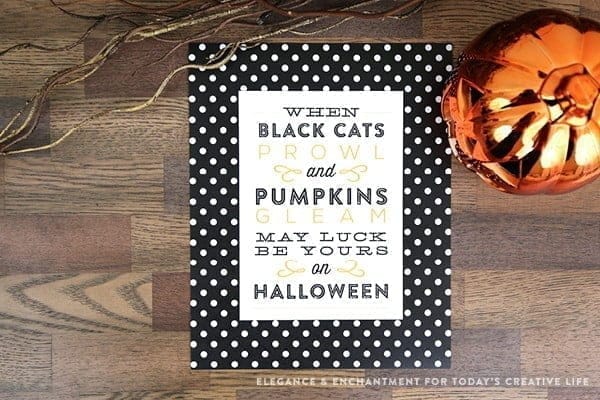 This photo above is using the printable polka dot background with the printable Halloween design on top. Frame it and you're golden!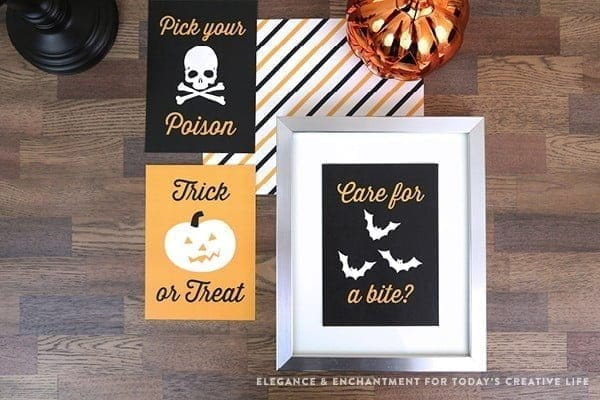 Mix and match the designs with the patterns for a unique look for each room. You could even do a full gallery wall! How cute would that be and so simple!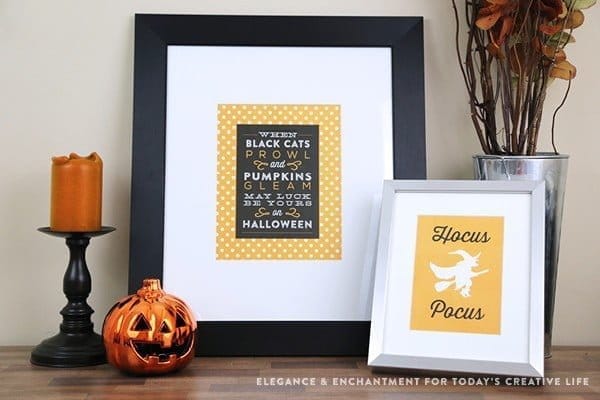 How to Download Free Halloween Printables
Subscribers have access to all free printables in The Printable Vault. Click the image below to subscribe and your password will be sent to you.
You'll need the following supplies to print Halloween printables.
SIGN UP FOR FREE PRINTABLES BELOW
ALREADY have your password? Head straight to the Free Printable Vault.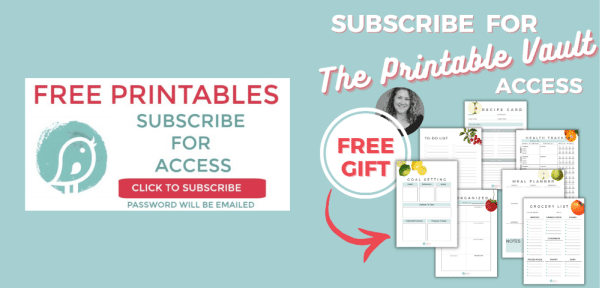 Click Here to download onto your own computer.
Open the file on your computer and print. For best quality, use a photo inkjet printer.
Print on 8.5 x 11 white cardstock.
Trim with a paper trimmer if needed and frame.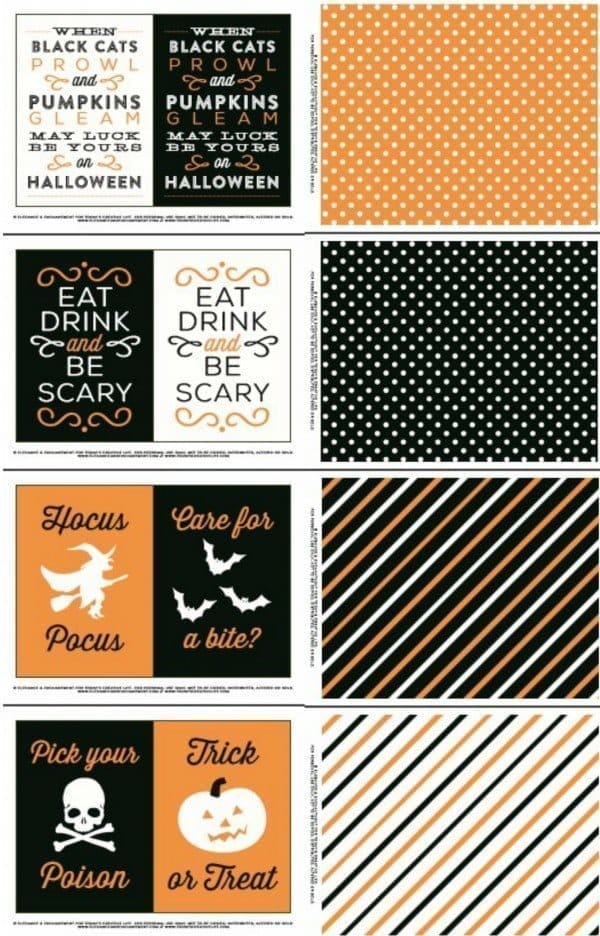 Download your FREE Printables Here
Here's another darling Halloween printable from a friend. Enjoy!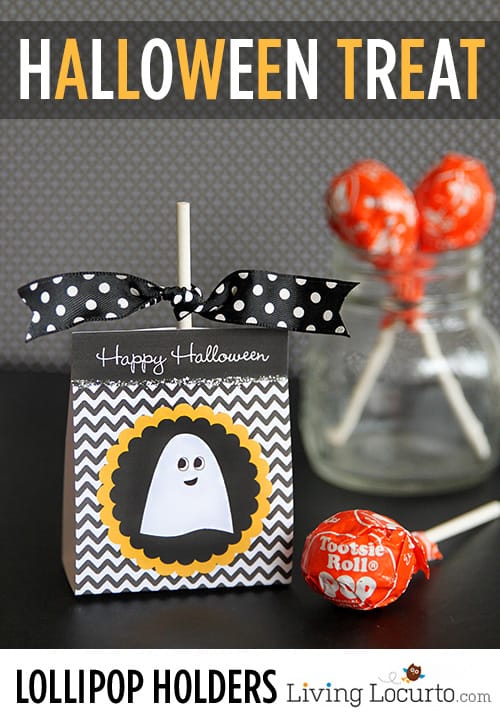 Free Printable Halloween Lollypop Holder
Catch up with me on Facebook, Instagram or Pinterest!
Free Halloween Printables
Easy and fun kid's activities with free Halloween printables. Printables are located in the Printable Vault where subscribers have free access. Subscribe here.
This Halloween countdown is a fun activity to do as a family activity.
Make your Halloween party stand out with printable cutlery pouches.
Get the whole neighborhood in the Halloween spirit with this fun Boo game.
Grab this free printable and make your own Halloween candy bags!
Print for the classroom, playdates or as a family fun activity.
Printable Halloween lunch notes make a fun surprise.
Wrap bottles or jars for quick Halloween decorations.
Learn how to make printable poster wall art for easy DIY Halloween Decor Ideas.
Print your own full-size candy bar wrappers for Halloween.