You may remember these from last year, but that's the beauty of printables, especially Halloween Printables! You can use them year after year! These Halloween Printable Candy Bar Wrappers will be perfect for those special kids on the block who get the BIG candy bars! Do you do that?  Do you have special treats for kids that are special to you?
Marlynn from Urban Bliss Media designed these for TCB last year and always has the best ideas!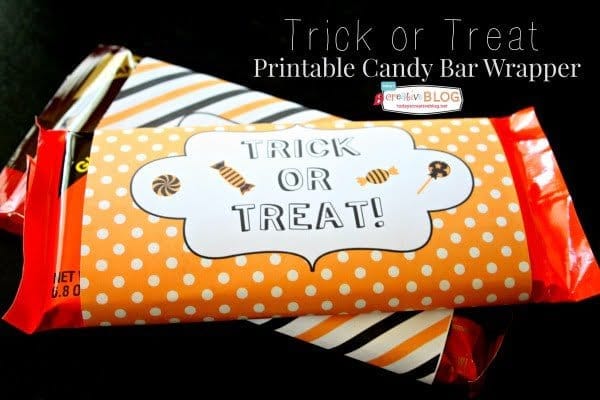 Or maybe you've got a Halloween party or event that you're looking for easy and inexpensive prizes….. print out a few of these, wrap them around a candy bar and you're done!
If your school still allows Halloween parties, then these would also be perfect for school events!
You can tinker with your printer settings and print them out smaller for a tag or even a regular candy bar wrapper.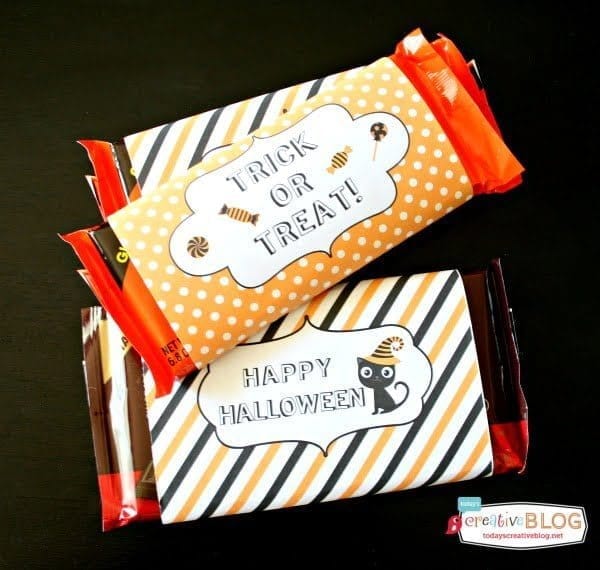 I just love the stripes and that cute little Halloween kitty!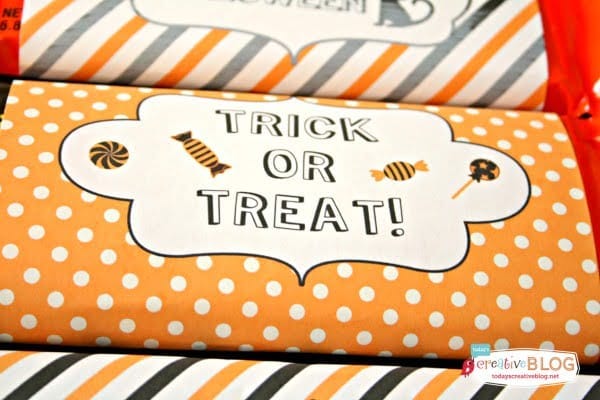 I used an ordinary printer (HP Photo Smart) and printer paper, but you could use cardstock if you wanted. The plain printer paper works fine. My printer started to run out of ink mid way through the 2nd set of striped wrappers, but I kind of like that it now looks a little "ombre" or distressed. It's all good. Remember……it doesn't have to be perfect to be pretty!
Here's a pinnable image below so you can pin it to save for later.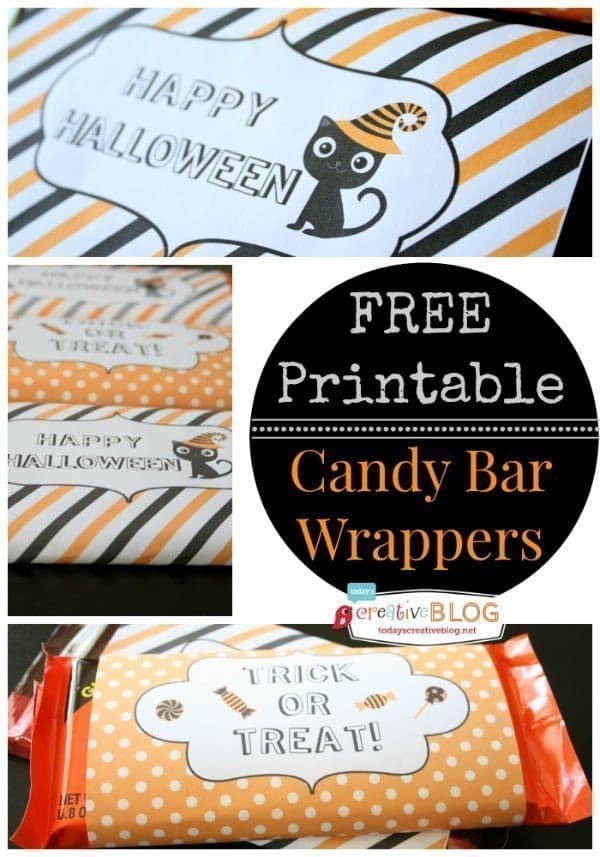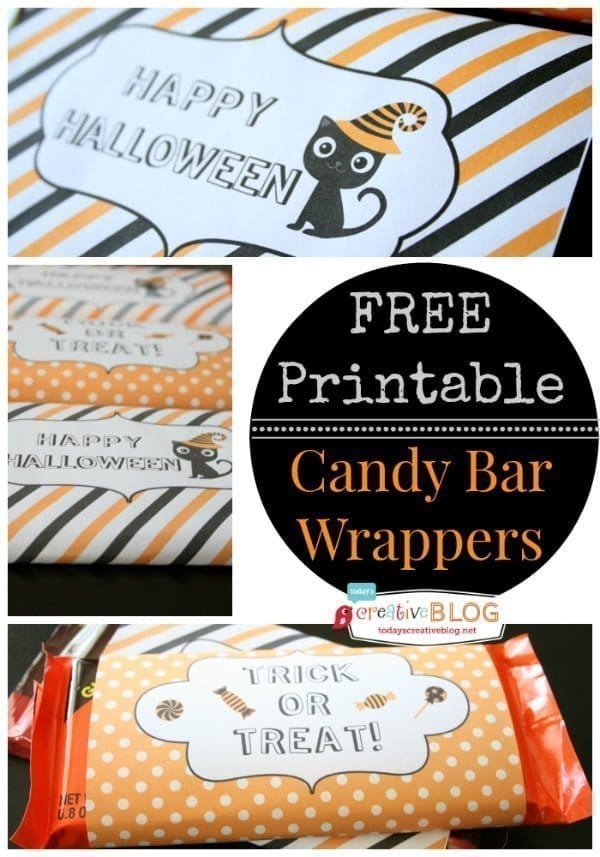 More great ways to celebrate Halloween!

DIY Spooky Halloween Terrarium

 Printable Halloween Lunch Box Notes 

Halloween Gift Box