You'll LOVE this tutorial on these DIY Halloween Goodie Bags! It's going rock your world! You know how I LOVE Iron On Transfer Holiday projects! Please welcome creative contributor Chloe from Boxwood Avenue! You are going to LOVE what she has in store for you today.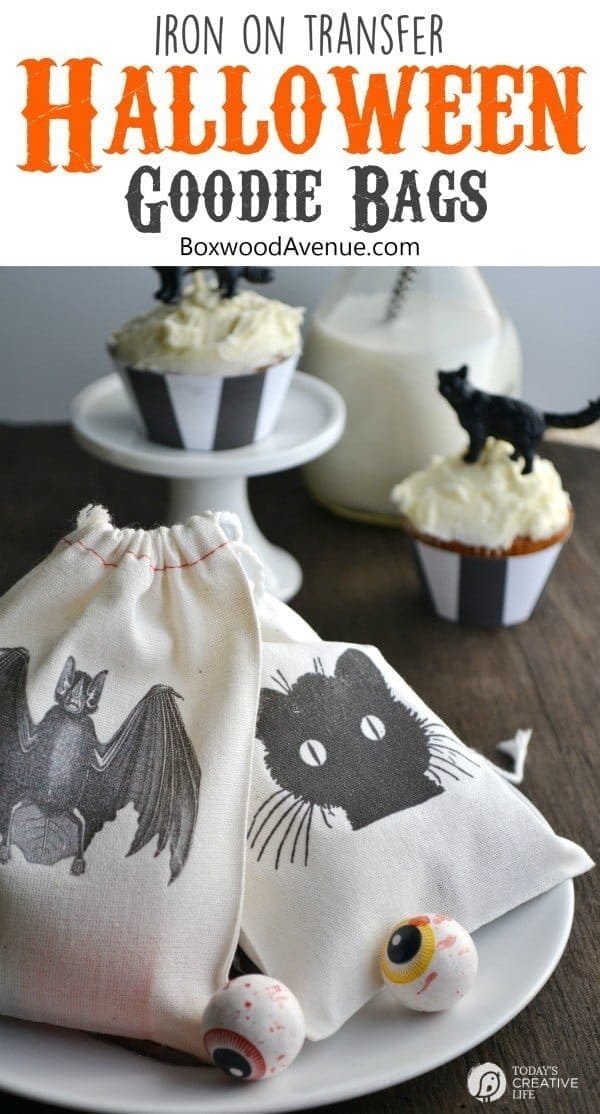 DIY Halloween Goodie Bags
Hi TCL readers! It's Chloe again, from Boxwood Avenue! Today I am so excited to share a part of a DIY Halloween Party I created. I hope that you'll have fun recreating this party, and adding your own personal touches to it!
I'm skipping Halloween this year! Yes, you read that right, skipping Halloween! No, not because I am boycotting it, but because I just got married, and we will be on our honeymoon for most of October. Not that one can't celebrate Halloween in Maui, but I have a feeling it will be the last thing on my mind.
I didn't even buy a single pumpkin this year, but I hope you will make up for my lack of Halloween spirit for me, because I really do love the holiday!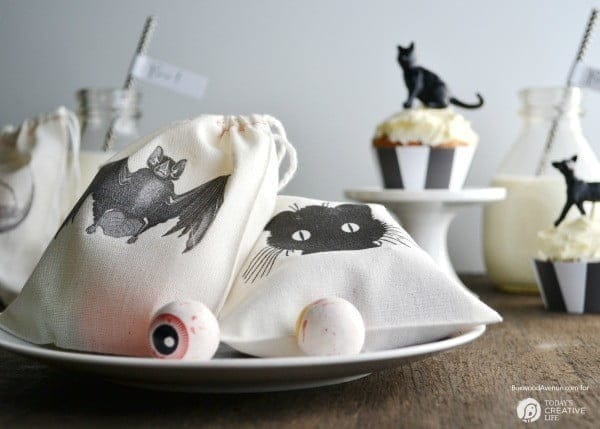 I usually draw inspiration from nature and the outdoors, but when it comes to Halloween, I love simplicity. I seemingly always opt for black and white, with small touches of gold, so these simple goodie bags are definitely right up my alley! They are simple and classic, and could be used for kids or adults!
You could edit the template I've included, and add names to it. I think these bags would be so cute personalized! I'd put them on top of these plates, and use them as place settings for a Halloween party!
DIY Halloween Goodie Bag Supplies:
How to Make Iron On Transfer Halloween Goodie Bags
Step 1: Print the spooky silhouette images onto transfer paper. (Follow transfer paper instructions for printer help)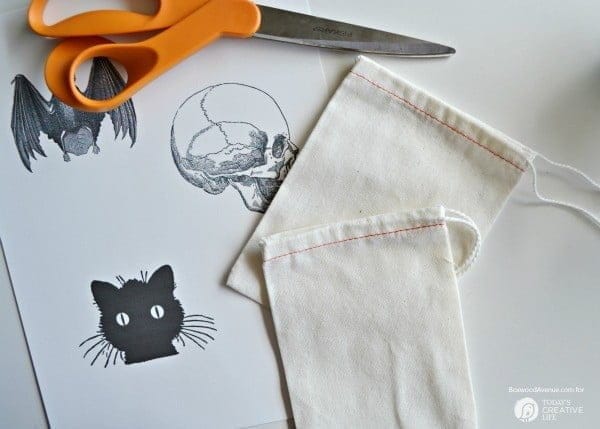 Step 2: Cut out each silhouette, trimming off as much white as possible.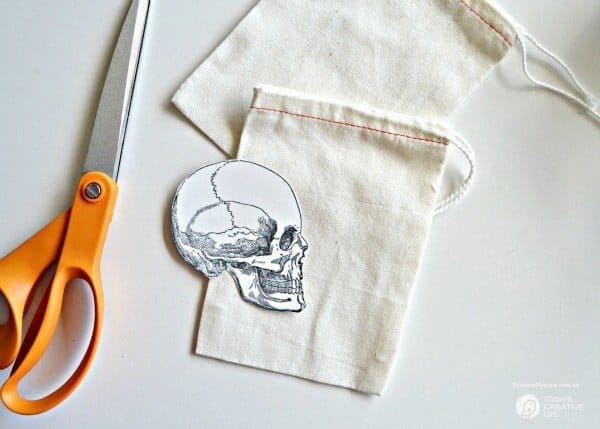 Step 3: Turn your iron on to the appropriate heat setting for the transfer paper you're using. Place one of the silhouettes face down onto the center of one of the goodie bags.
Step 4: Firmly press your iron into the paper, moving in small circles. After 30 seconds (or as long as the instructions say), lift your iron. While the paper is still hot, peel it back, and reveal your the transfer!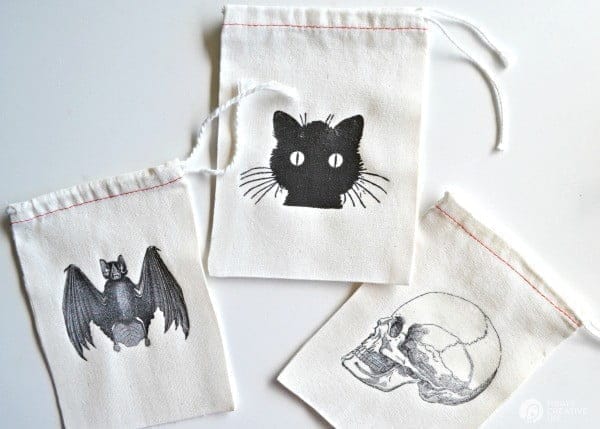 If you've never used transfer paper, I have a great tutorial on my blog!
Find the Iron On Transfer Tutorial Here!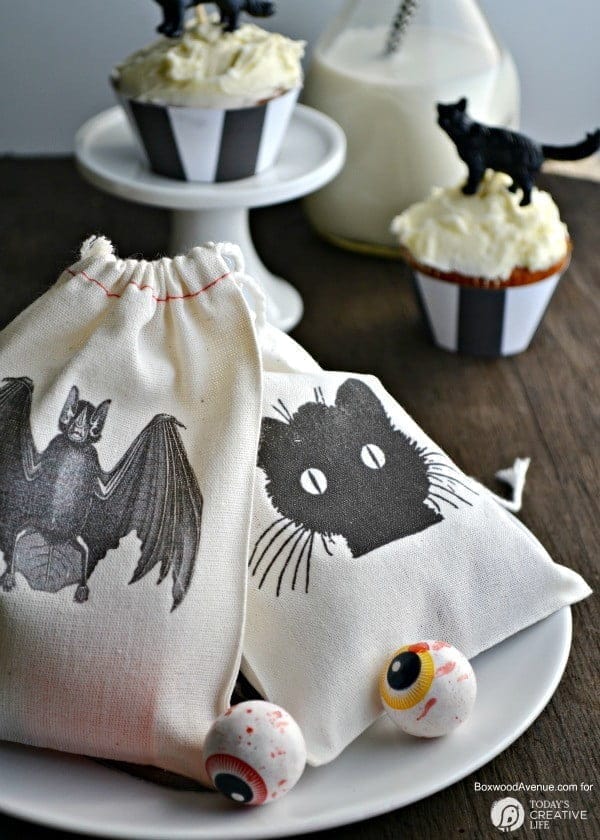 ---
See more from Boxwood Avenue
The supply list contains affiliate links for your convenience. This costs you nothing extra.