Remember the DIY Lavender Dryer Bags that Brittany shared last year? Well, she's upped her game with these re-useable Non-Toxic Essential Oil DIY Dryer Sheets! Removing toxins from our home with natural products where we can is good for everyone's health, right? This homemade idea is so easy, I can't wait to try it! See more Celebrate Summer 2017 ideas.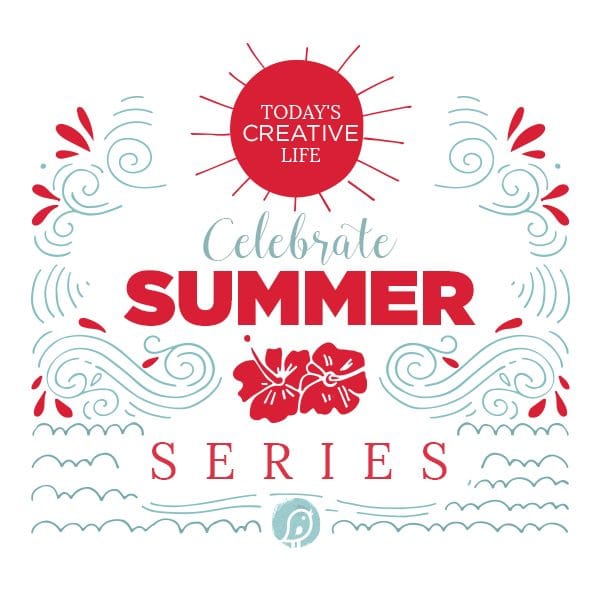 ---
DIY Dryer Sheets with Essential Oils
Hey, guys! I'm Brittany from by Brittany Goldwyn, and I'm excited to be back for another year of the Celebrate Summer series! Today I'm sharing a quick and easy (but super practical) DIY on how to make reusable cellulose sponge dryer sheets. I recently saw a DIY using sponges as dryer sheets, but the tutorial called for soaking the sponges in fabric softener. We don't use fabric softener 🙁 so I opted for a slightly different recipe: water, white vinegar, and essential oil.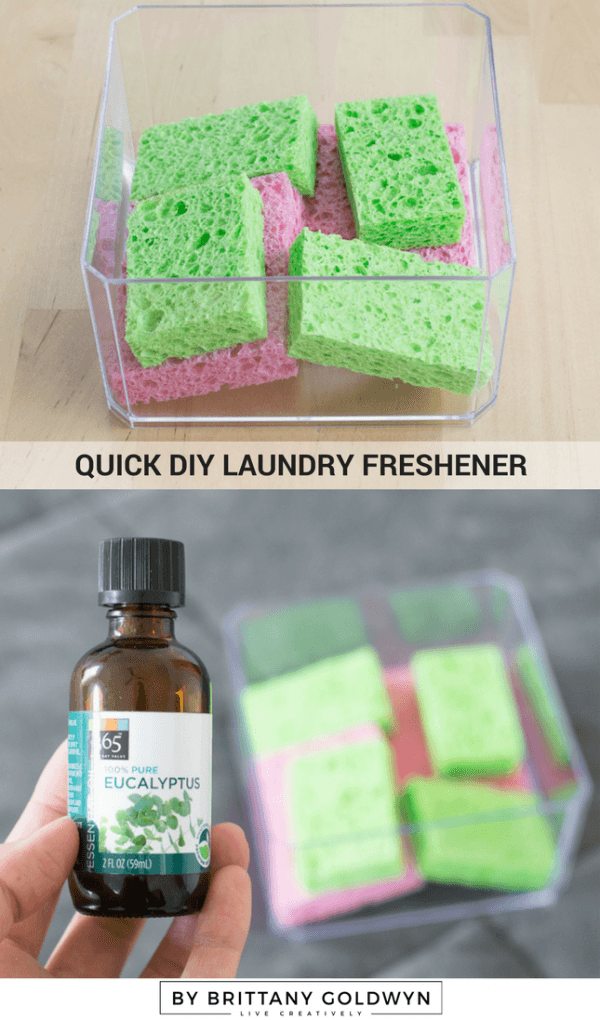 Here's everything you need:
Affiliate links for products listed are for your convenience only. This cost you nothing extra. If you happen to purchase anything as a result of clicking, TCL will receive a small percentage. Thank you for your support. This allows me to continue to offer you free content.
And here's how to make reusable cellulose sponge diy dryer sheets.
Step 1: Cut up new sponges and put then in an airtight container. I got my sponges and a plastic container with a lid from the dollar store. (I don't think I have to say this but don't use used sponges for this tutorial!)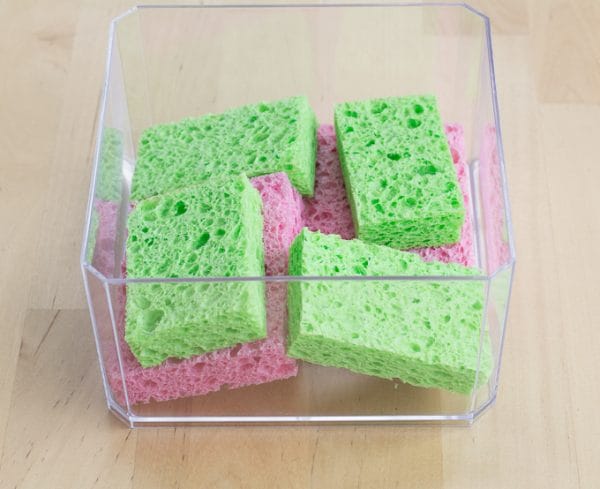 Step 2: Add water and white vinegar to the container at a 2:1 ratio. However much water you add, just add roughly half the amount of vinegar. Vinegar is an awesome antibacterial agent, and as a bonus, it helps to soften your clothes.
But since you don't want your clothes to smell like vinegar…grab your favorite essential oil and add to scent. Even though I used a pretty small container, I added about 20-30 drops of eucalyptus essential oil because I wanted the scent to be super strong. You can use whatever scent you want.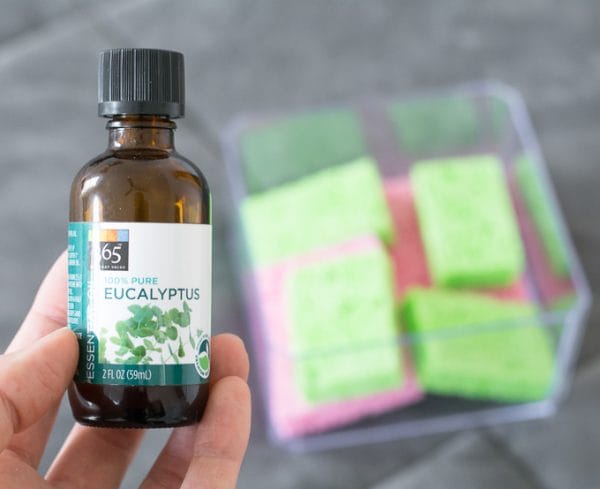 Step 3: Make sure all sponges are soaked, and store them in an air-tight container until you need to use them.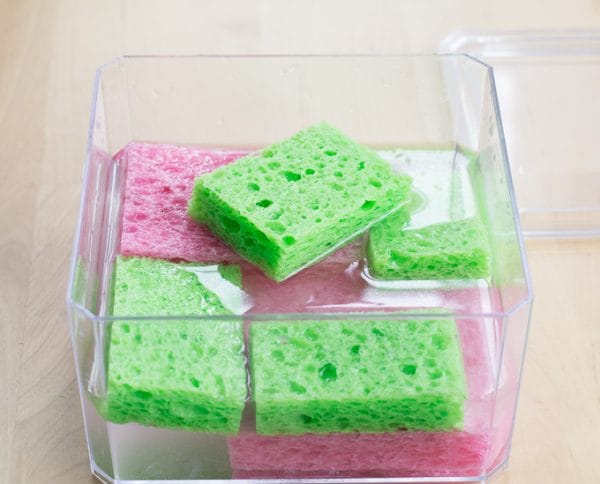 To use one, squeeze the excess liquid out, throw it in the dryer, and run your dryer cycle. Once the cycle is over, just pop it back into the container. Refresh the liquids as necessary.
Alright, that's it. Quick, easy, and reusable. What's not to like? 🙂
Like this? PIN IT!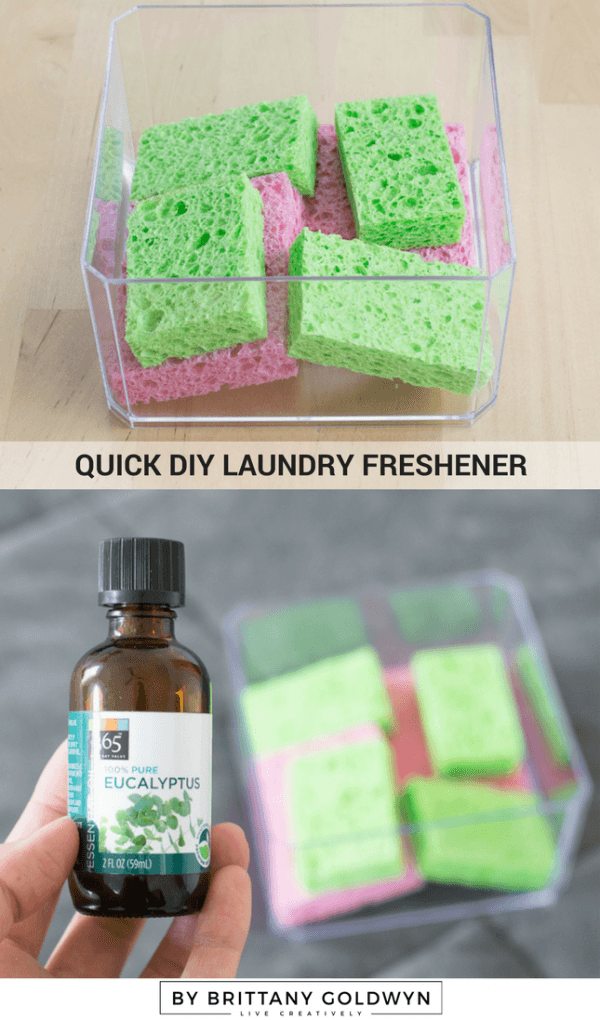 If you like this, you'll love these projects: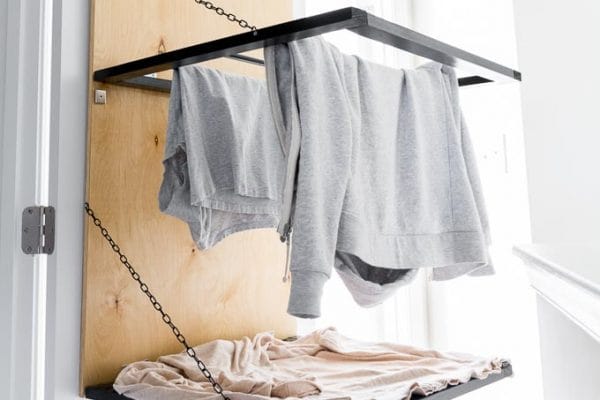 PULL-DOWN, DOOR-MOUNTED DRYING RACK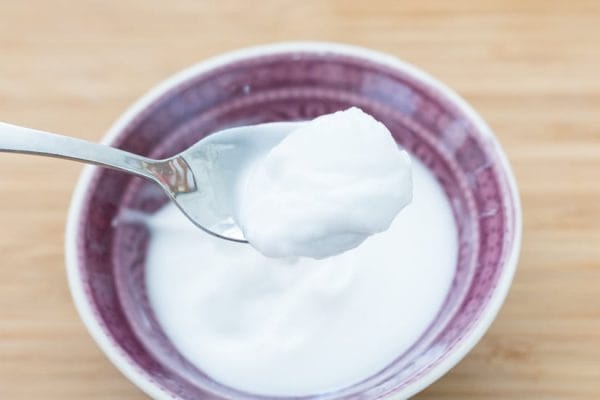 CHEAP & EFFECTIVE DIY SOFT SCRUB CLEANER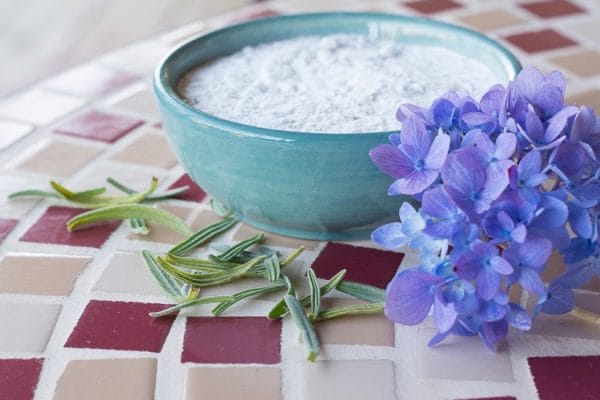 MAKE ROSEMARY & LAVENDER CARPET POWDER
---
More Non-Toxic Household Ideas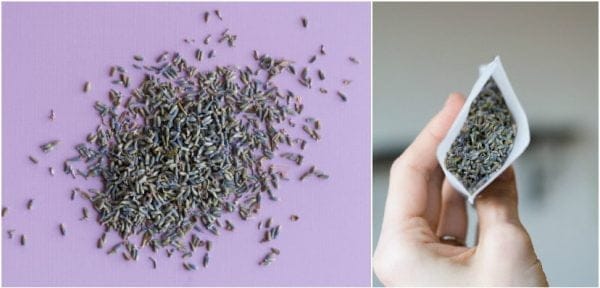 DIY Lavender Dryer Bags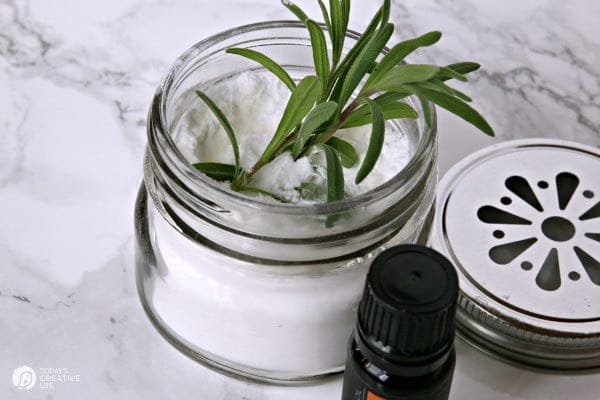 Homemade Air Freshener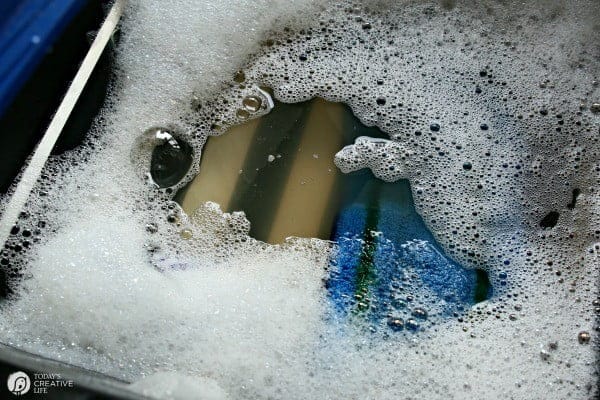 Deep Cleaning Hardwood Floors