Peanut Butter Brownies with Fudge Frosting are the perfect chewy brownies for chocolate peanut butter lovers!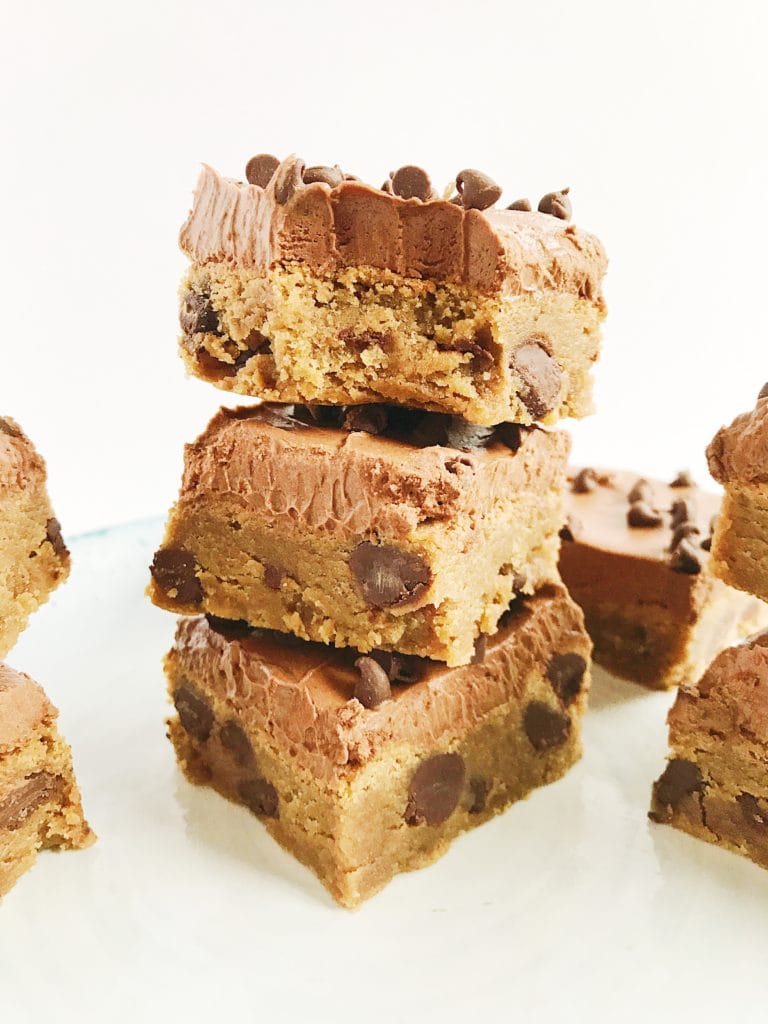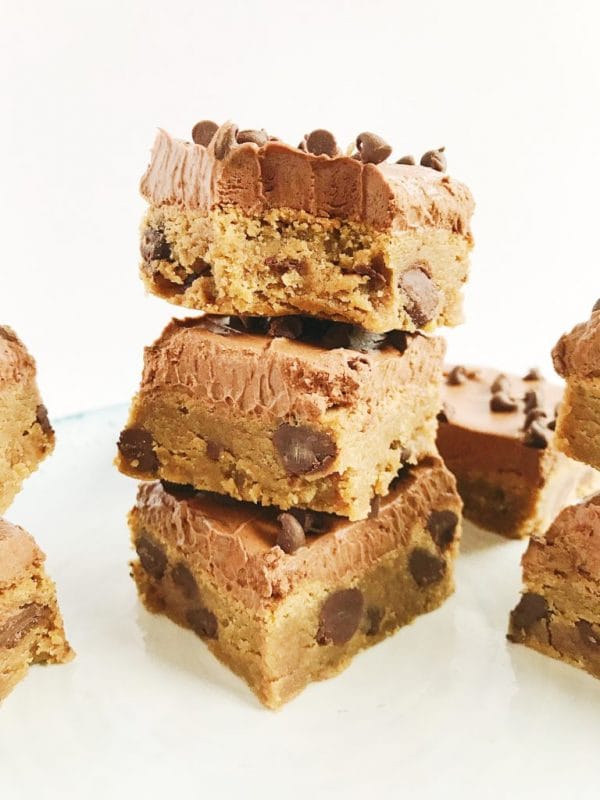 If one of your favorite flavor combinations is peanut butter and chocolate, then these Peanut Butter Brownies with Fudge Frosting will have you doing cartwheels! You can call them peanut butter blondies too, either way, they are delicious!
I hate to say it, but, these chewy peanut butter blondies made from scratch and topped with a creamy fudge frosting are better than my Cake Mix Peanut Butter Brownies! If you've been a regular around here, then you know Brownie Bar Recipes and peanut butter recipes are plenty! Any peanut butter treat is my friend.  My latest is my Payday Peanut Squares.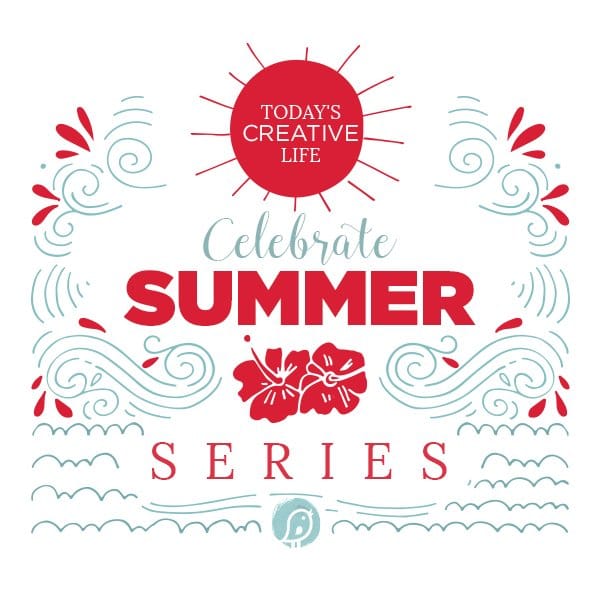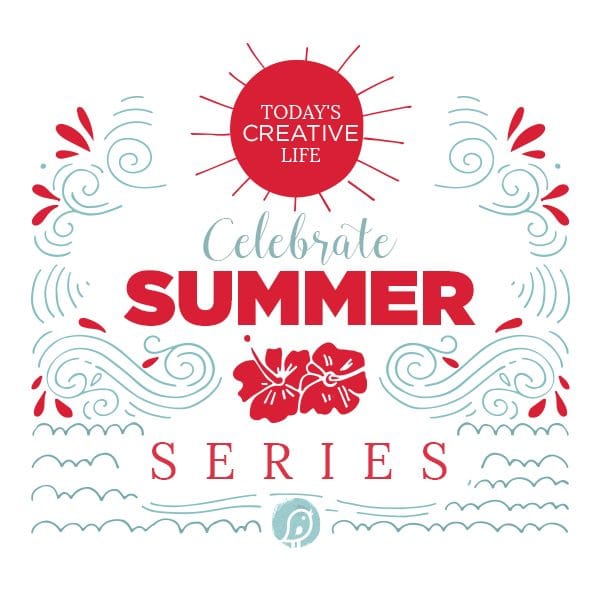 ---
Hi All! My name is Sarah and my blog is filled with delicious dessert recipes and baking tips. You can find me over at My Frosted Life. I am excited to share with you this recipe for Peanut Butter Brownies with Fudge Frosting!
Peanut Butter Brownies with Fudge Frosting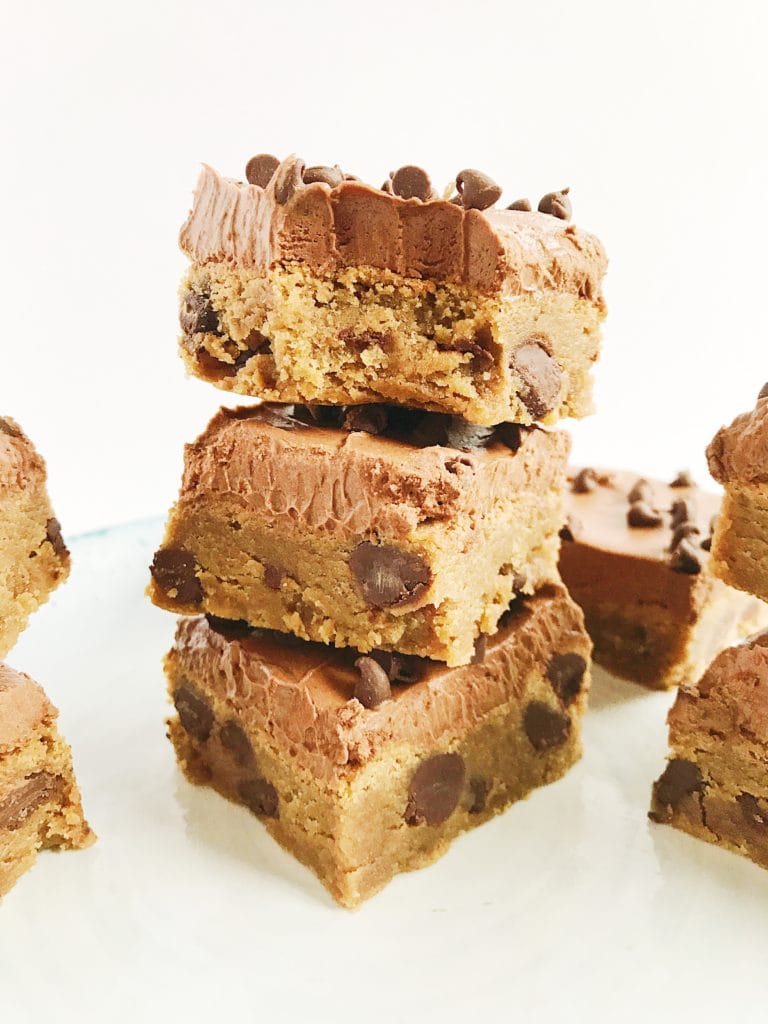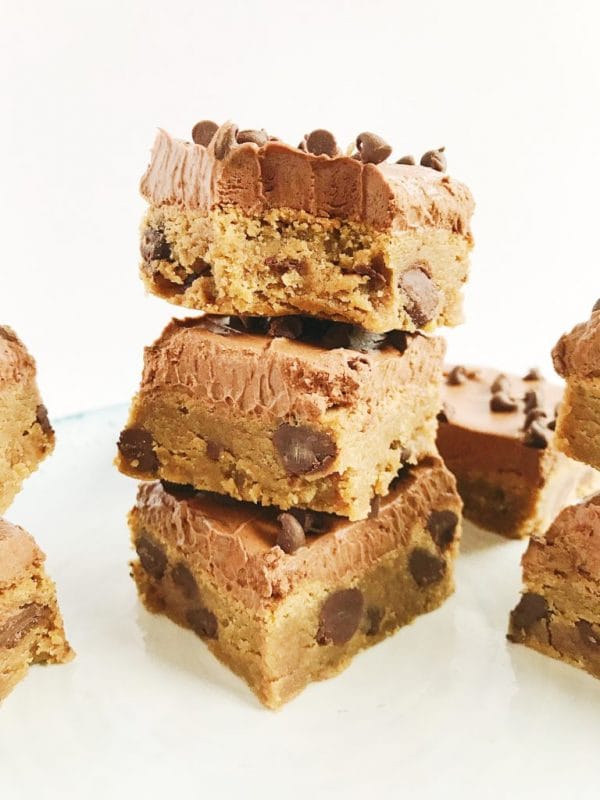 While fruit desserts are common for the summer, I thought I would switch it up and stick with the classic combination of chocolate and peanut butter. This has always been one of my favorite combinations, so I am glad to be baking with it more!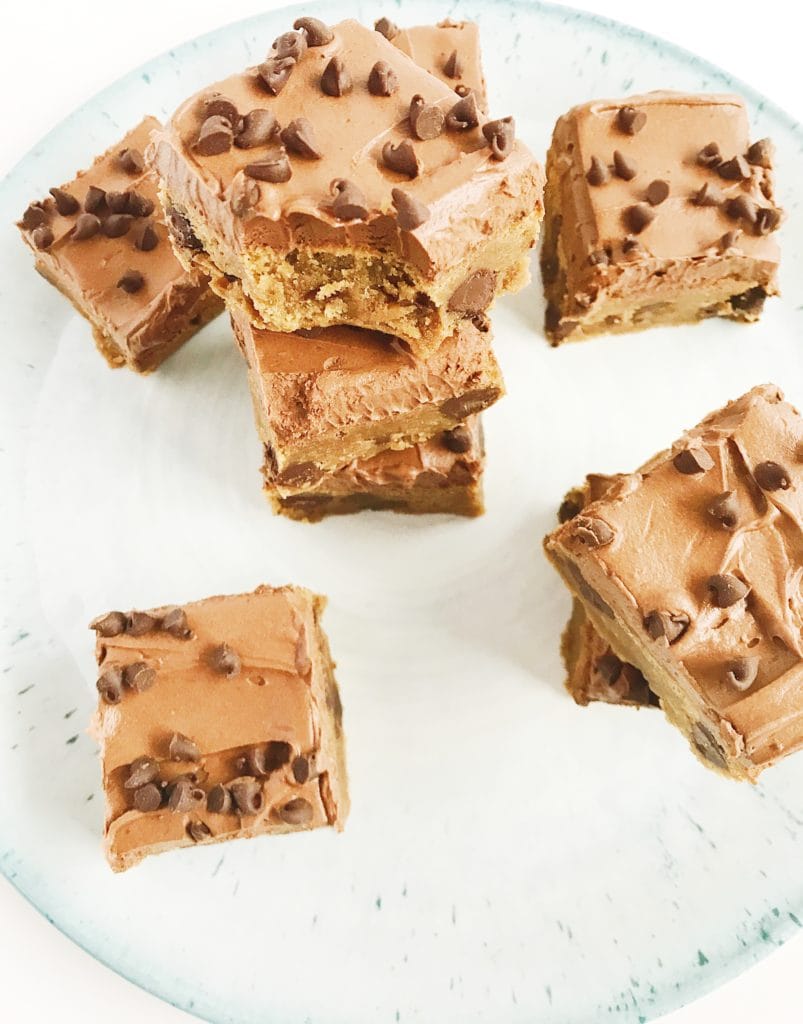 These peanut butter blondies are very easy to make and can be made with or without the fudge frosting. The frosting brings them to the next level (just look at it!) and adds an extra chocolate component, which is never a bad thing!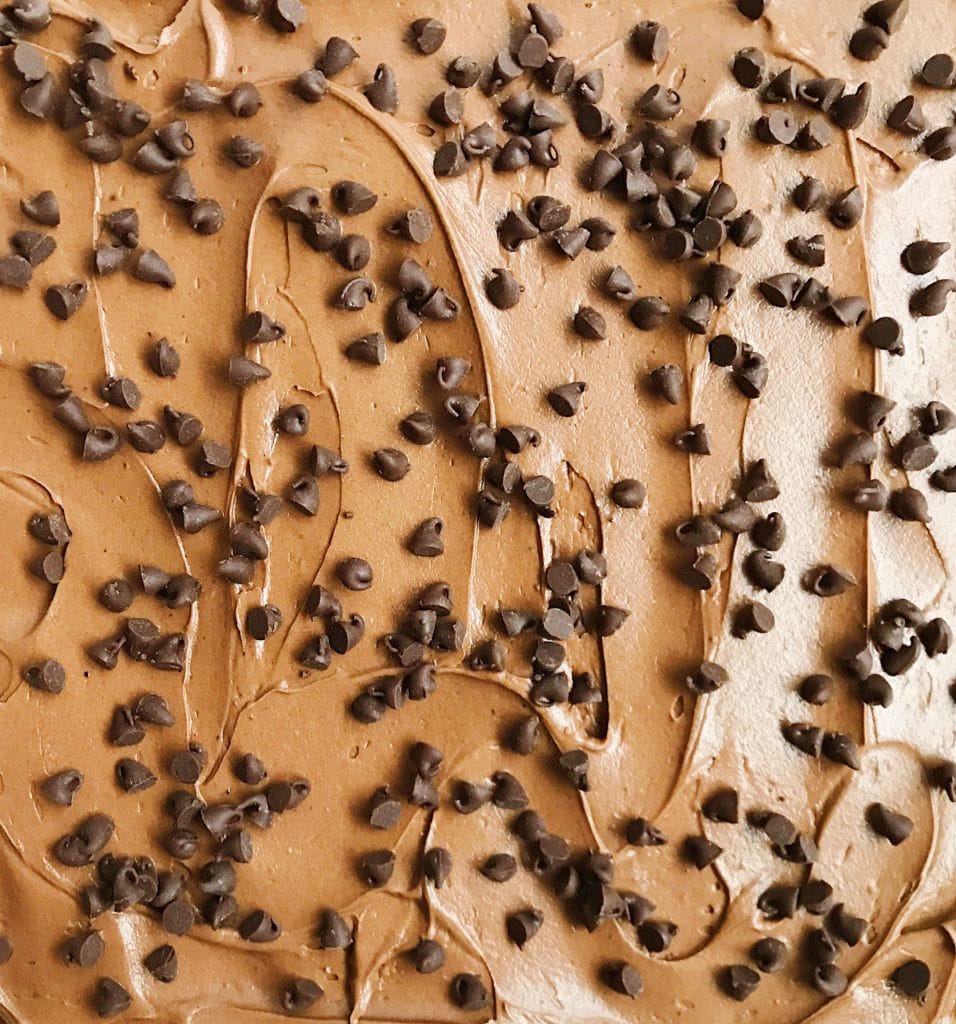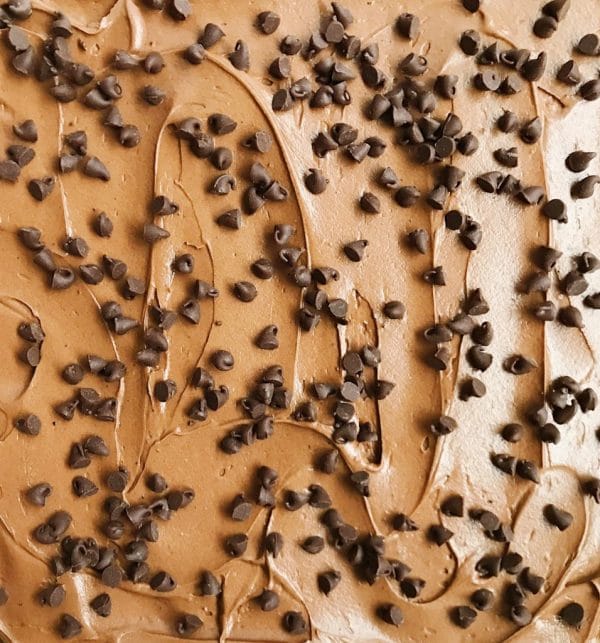 The peanut butter brownies themselves are a one bowl recipe that can be put together in a pinch. Once cooled top the chewy brownies with creamy, chocolate fudge frosting. Sprinkle with mini chocolate chips or sprinkles and this will be the perfect summer treat for any picnic or barbecue.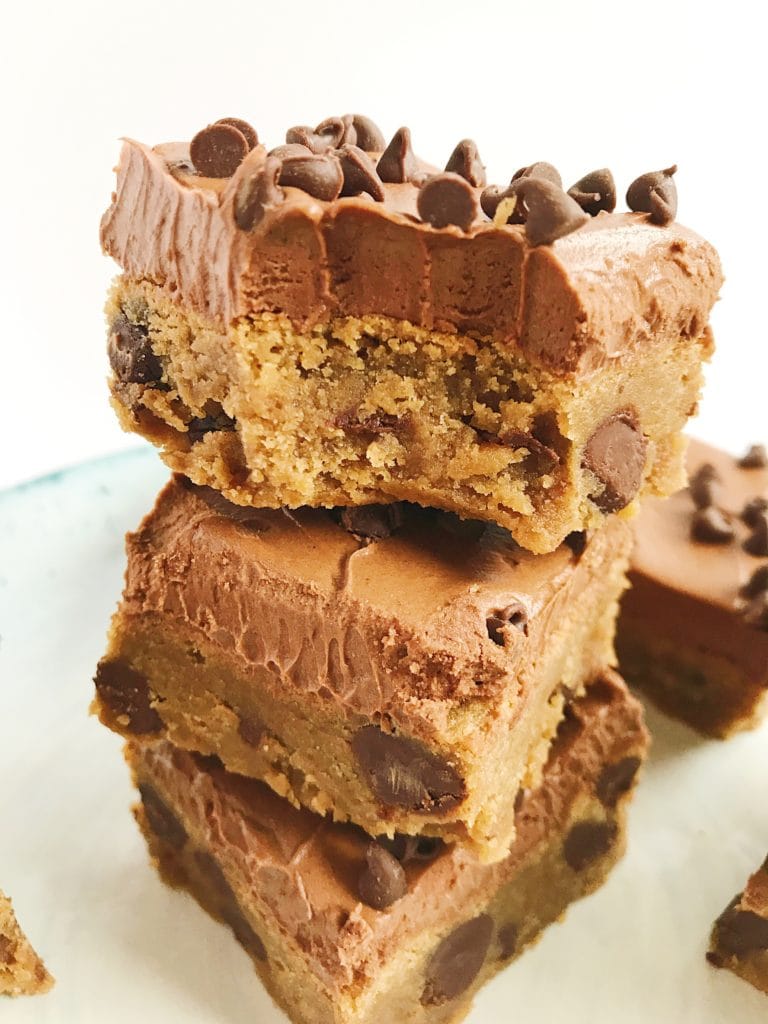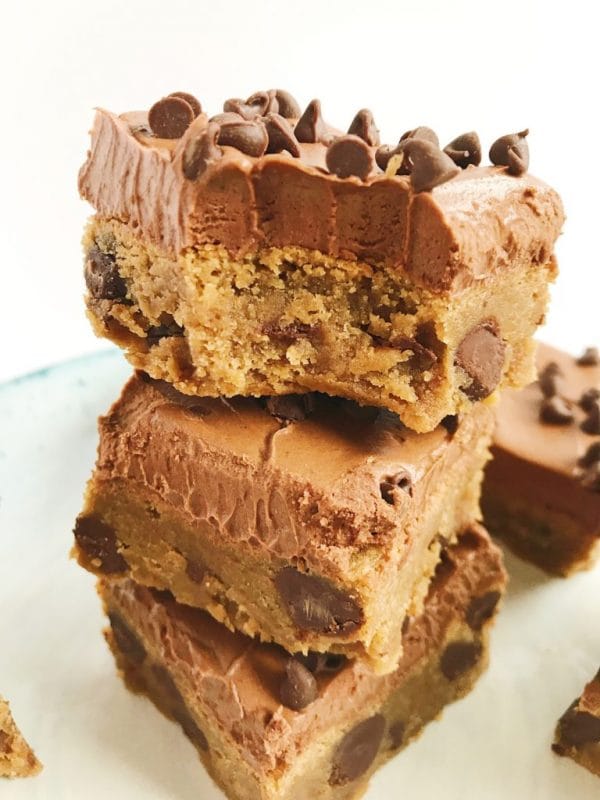 I hope you enjoy making these chocolate peanut butter treats that are perfect for any summer occasion!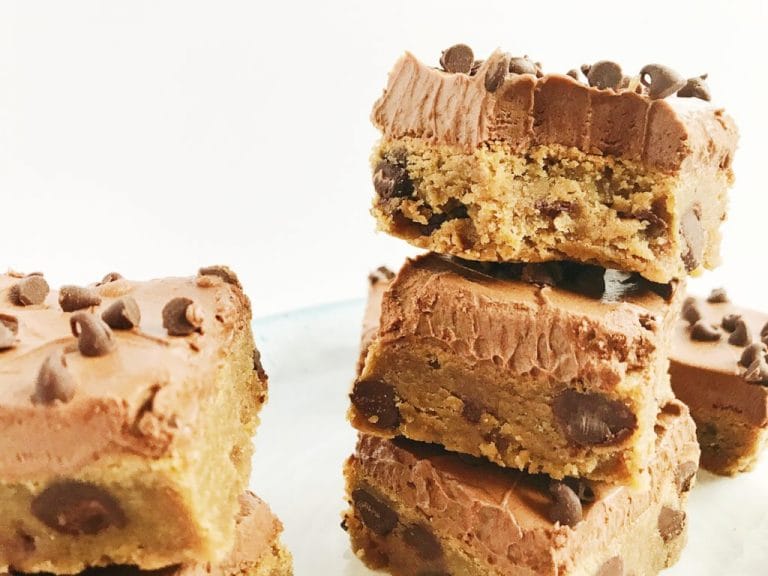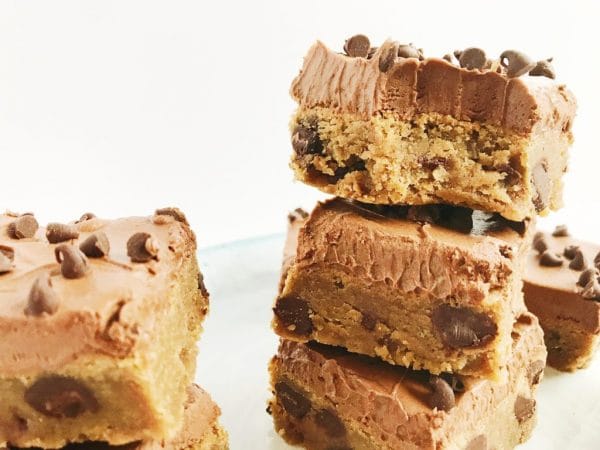 Come and visit me for some of my other favorite sweet treat recipe including Rhubarb Lemon Crumb Bars and Lemon Oreo Tart!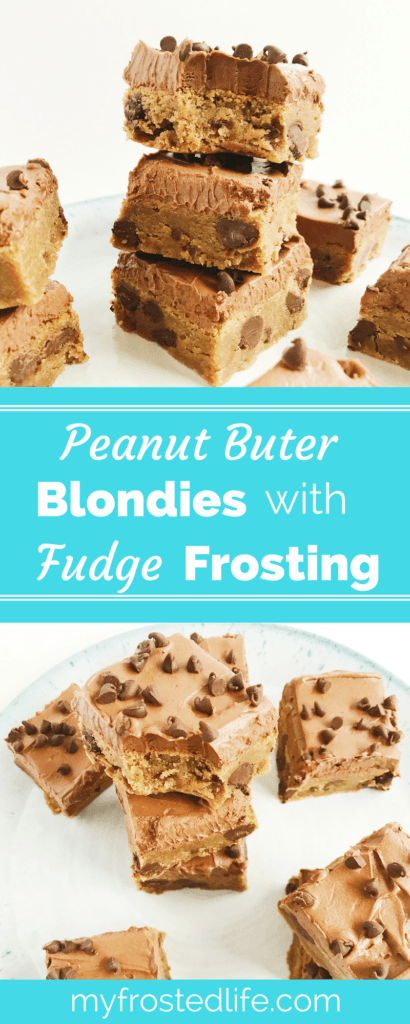 How to make peanut butter brownies from scratch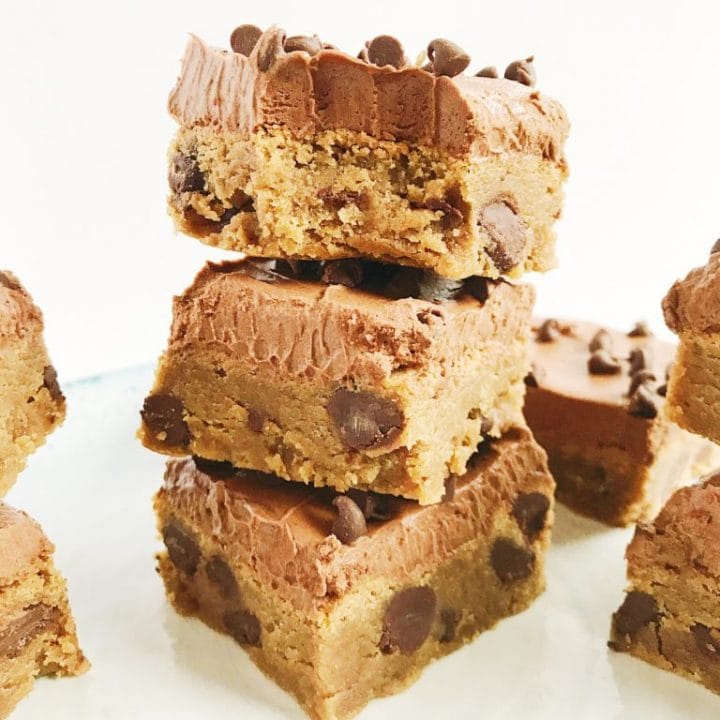 Peanut Butter Brownies with Fudge Frosting
Yield: 16
Prep Time: 15 minutes
Cook Time: 25 minutes
Total Time: 40 minutes
These easy blondies feature chewy peanut butter chocolate chip blondies topped with a classic chocolate fudge frosting. These blondies pair the indulgent combination of peanut butter and chocolate and are an easy, homemade recipe.
Ingredients
Brownies:
1 stick (8 tablespoons) unsalted butter, melted
1 cup light or dark brown sugar
1 large egg
1 teaspoon vanilla extract
½ cup creamy peanut butter, room temperature
1 cup all-purpose flour
¾ cup chocolate chips
Fudge Frosting:
4 ounces semisweet chocolate
1 stick (8 tablespoons) unsalted butter, room temperature
¾ cup powdered sugar
1/2 teaspoon vanilla extract
1 tablespoon milk or heavy cream
Instructions
Brownie
Preheat oven to 350°F. Line a 8 x 8 baking pan with aluminum foil or grease the pan.
In a medium mixing bowl whisk the melted butter and brown sugar. Add the egg and whisk until incorporated. Then stir in vanilla extract and peanut butter, mixing until combined.
Add flour and mix until just incorporated. Add chocolate chips, stirring until these are equally distributed.
Bake in preheated oven for 20-25 min or until a toothpick is clean when inserted into the center of the pan. Cool on a wire rack.
Fudge Frosting:
In the microwave or on top of a double boiler melt the semisweet chocolate. Set the chocolate aside and let cool ~10-15 minutes.
Once cooled, in the bowl of an electric mixer beat the butter and melted chocolate on medium speed. Add powdered sugar then milk and vanilla. Beat on low speed until powdered sugar has been incorporated then increase speed to medium-high for 1-2 minutes, until frosting is light and fluffy.
Spread frosting on top of the cooled blondies. Sprinkle with mini chocolate chips or sprinkles if desired.
Cut into 16 pieces and serve! These blondies are best served at room temperature but can be stored in the refrigerator for 3-5 days.
Notes
Tips:

I used salted peanut butter, thus excluded any salt from the recipe. This works well but if you prefer to use unsalted peanut butter, just add a pinch of salt with the flour.
Using room temperature peanut butter allows you to easily mix it by hand into the wet ingredients.
For best results, allow the melted chocolate to cool until warm to the touch.
This blondie recipe is adapted from How to Cook Everything.
Nutrition Information
Amount Per Serving
Calories 265
Total Fat 14.7g
Cholesterol 29mg
Carbohydrates 31.3g
Fiber 1.4g
Sugar 23.1g
Protein 4.2g
---
More Peanut Butter Recipes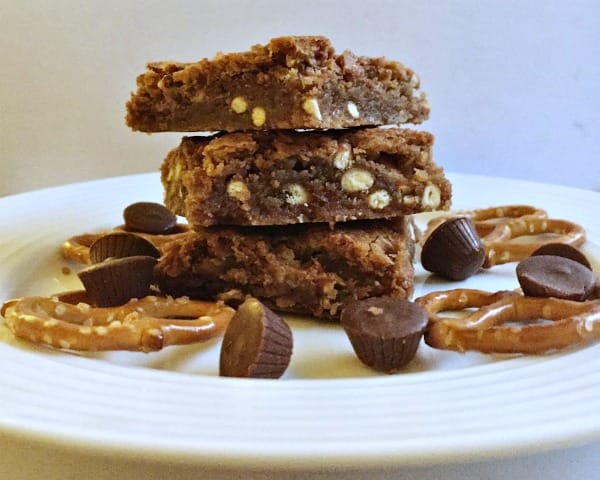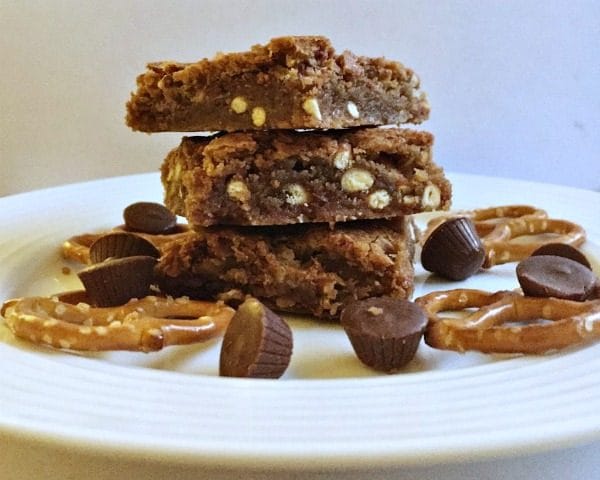 Brown Butter Pretzel Peanut Butter Cup Blondies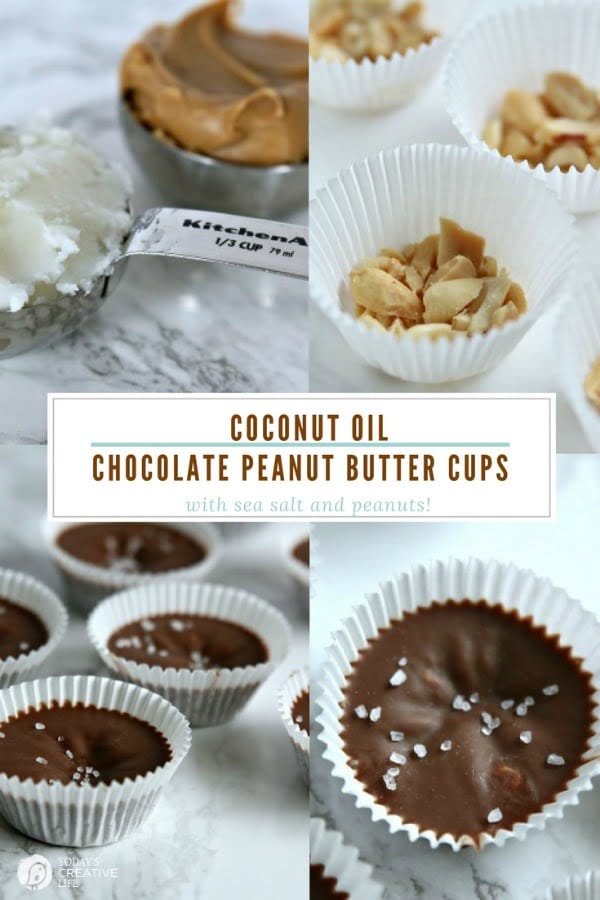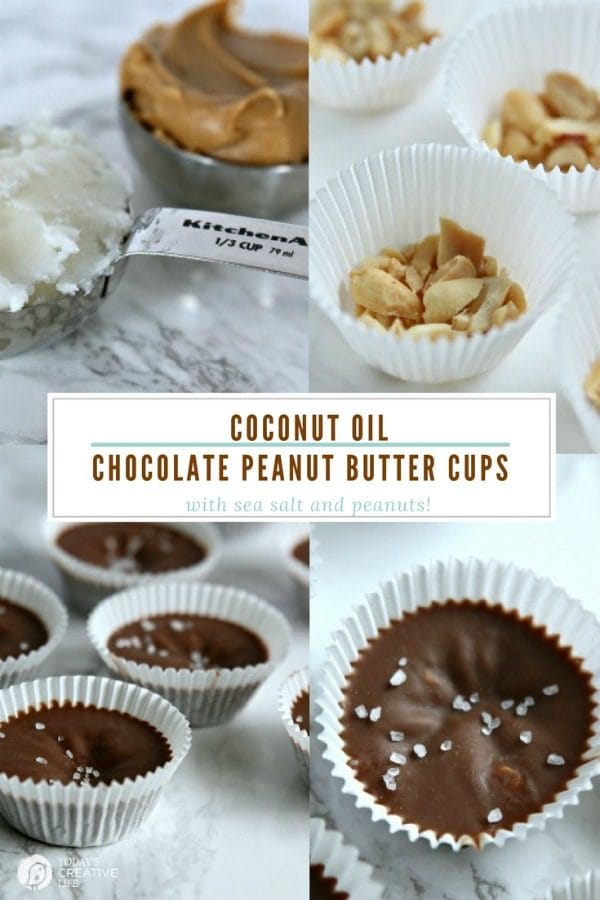 Coconut Oil Chocolate Peanut Butter Cups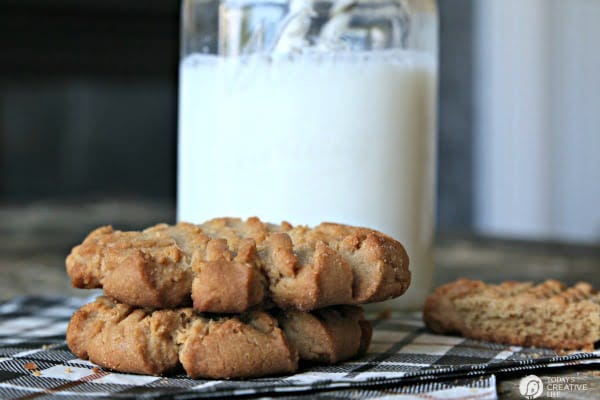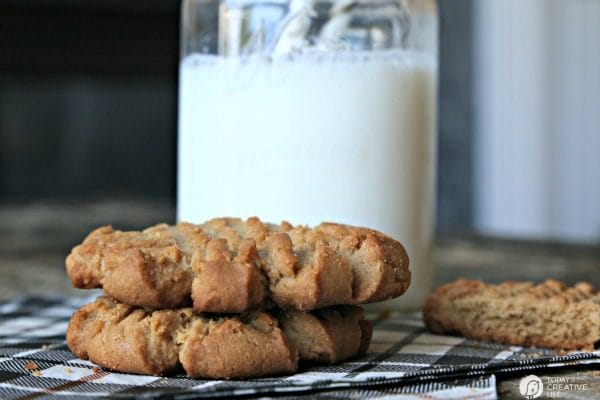 Easiest Peanut Butter Cookies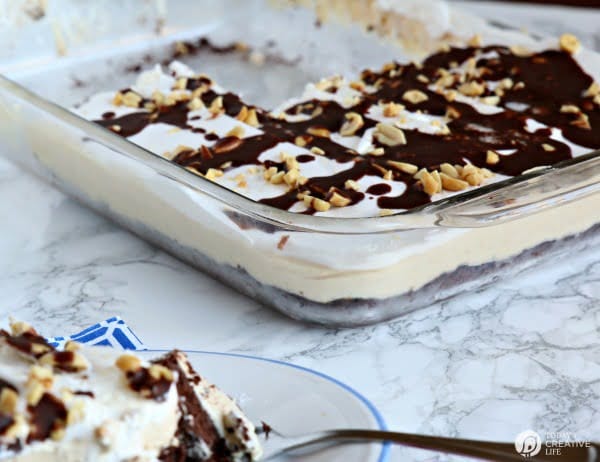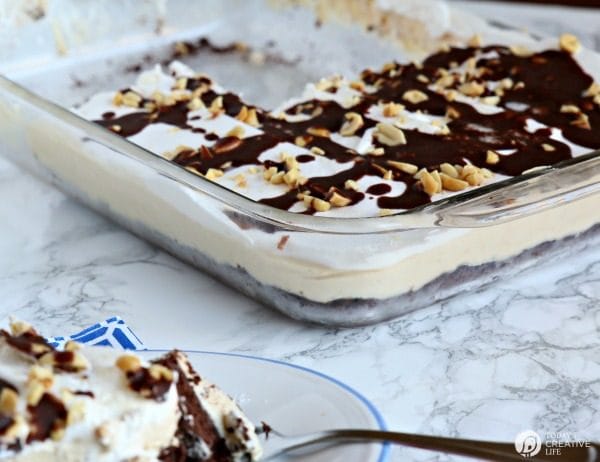 Peanut Butter Chocolate Layered Dessert