The fall season does this to me every year. I suddenly think I need to bake quick breads for weekend breakfasts. Because there are no calories on weekends, right?
Peanut Butter Butterscotch Bread Recipe
We all know I LOVE peanut butter (like these cake mix peanut butter brownies) and it's healthier if it has peanut butter…..that's what I tell myself. This Peanut Butter Butterscotch Bread Recipe is pretty darn good. It's got just enough sweetness so you want another piece and dense enough so it holds together.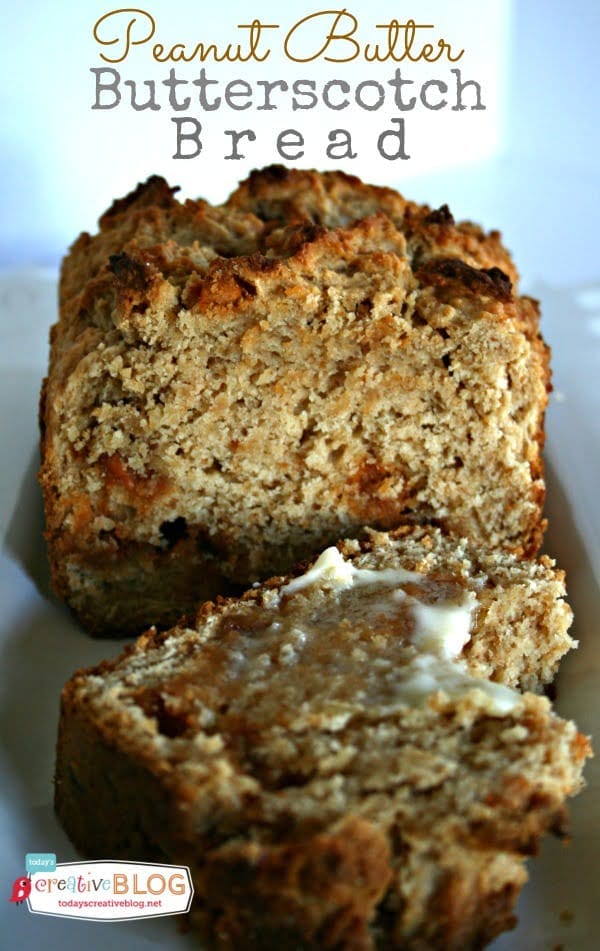 This bread didn't last long in my home, but it sure was delicious while we had it.
Of course it was tasty straight out of the oven, but honestly, I love it 2 ways. Sliced cold with a smear of butter or my crock pot Pumpkin Butter, or smeared with butter and broiled for a toasty top.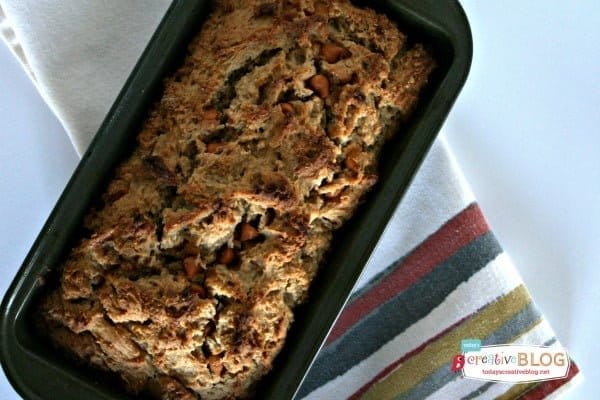 I know how to eat breads like this Peanut Butter Butterscotch bread.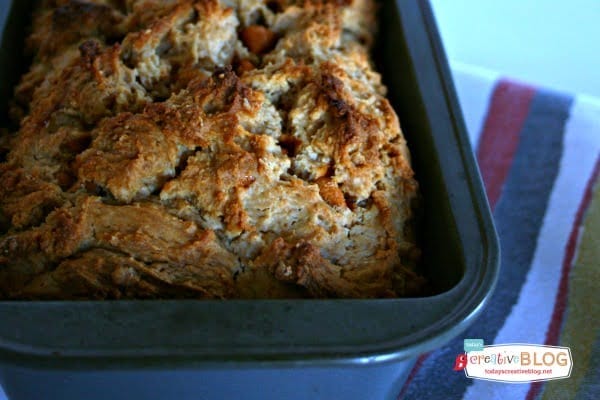 If you're going to eat it, you may as well enjoy it.
Other quick breads I love are my: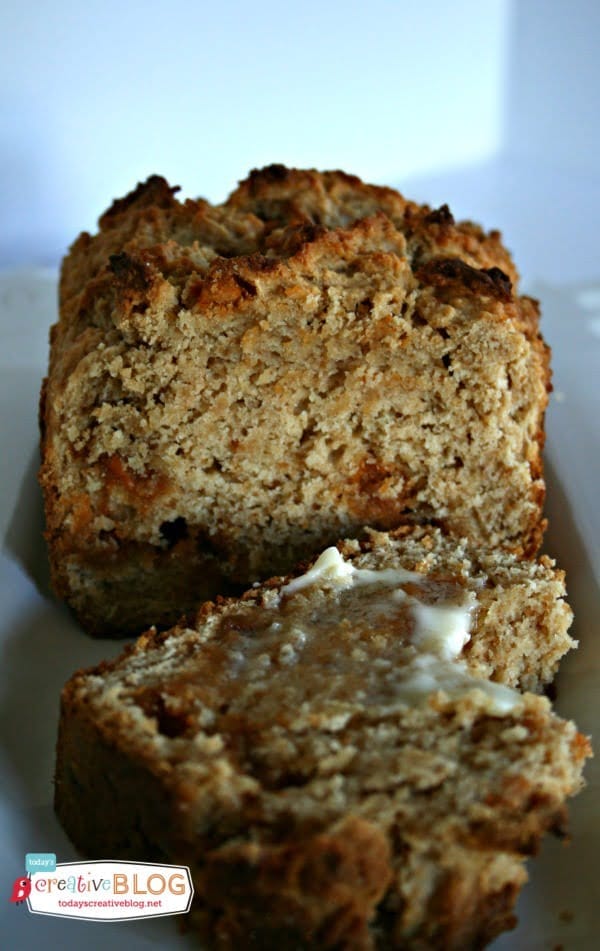 I'm thinking you could also make this into breakfast muffins if you wanted to. Of course the baking time would change.
Peanut Butter Butterscotch Bread
Ingredients
2 cups all purpose flour
½ cup sugar
1 teaspoon salt
2 teaspoons baking powder
1 cup peanut butter
1 large egg
1 cup milk
1 cup butterscotch chips
Instructions
Stir together the flour, sugar, salt, baking powder into a medium to large mixing bowl.
Using a fork or pastry cutter, blend peanut butter into mixture until crumbly.
In a separate bowl, blend egg and milk together.
Add egg mixture to the peanut butter mixture and stir until moistened.
Fold in the butterscotch chips
Pour into a regular size bread pan (9 x 5 in)
Bake at 350° for 45 minutes or until a toothpick or butter knife poked through the center comes out clean. I had to put a tin foil tent over the top since the top was browning faster.
Once it's finished, remove the bread from the pan and place on a wire rack to cool.
Slicing hot bread often results in it crumbling, but sometimes you have to do what you have to do. 🙂
More delicious baked goods!