This Cake Mix Peanut Butter Brownie Recipe is FAST, EASY and DELICIOUS! What more would you want? If it has peanut butter in it, then I will love it!
If it's easy to make, I'll love it even more! Try this Peanut Butter Brownies with Fudge Frosting recipe too!
Cake Mix Peanut Butter Brownie Recipe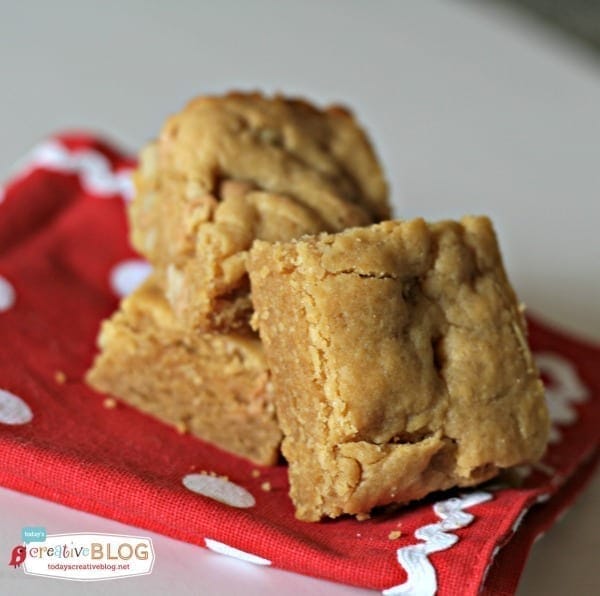 I love shortcuts in cooking or baking and if I can use any type of mix, I'm doing it! I love making a cake from scratch too, like my Chocolate Mayonnaise Cake, but I do love my mixes for less mess!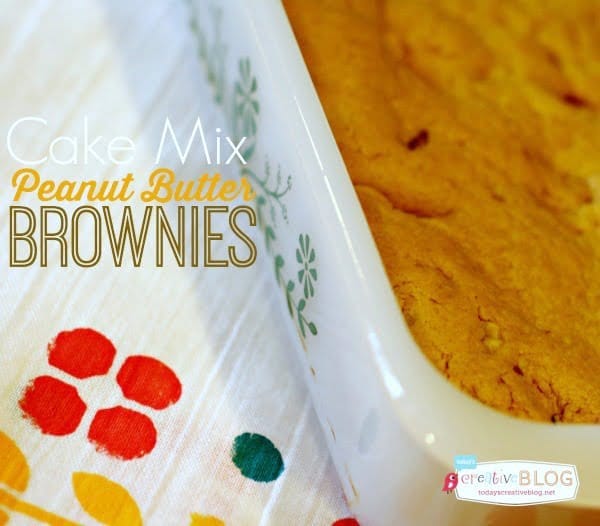 More Recipes using Cake Mix
Cake mixes aren't just for cakes. They can be used to make so many other things. My sister bought me this recipe book, 101 Things to Do with a Cake Mix
 and it's fun to flip through to see what looks tasty or interesting.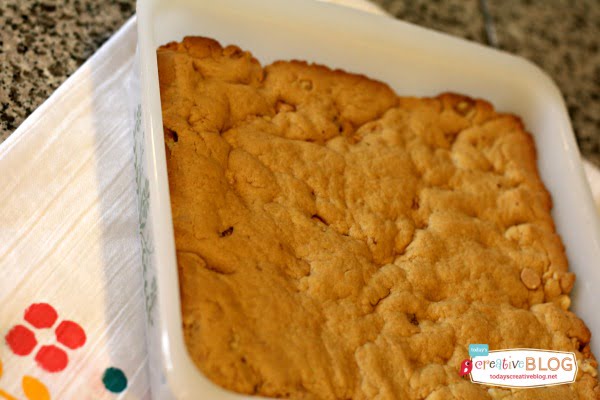 These don't last long enough in our house, but if they did, I'd serve them warm with a scoop of vanilla ice cream and maybe a little chocolate sauce drizzled over the top. Sound good?  You could also add a little whipped topping.
Or……. you could just eat them by themselves because they are delicious any way you choose.
How to Make Peanut Butter Brownies from a Cake Mix
Cake Mix Peanut Butter Brownie Recipe
Author:
Today's Creative Life
Ingredients
Cake Mix Peanut Butter Brownies
1 yellow cake mix
2 eggs
⅓ vegetable oil
½ cup peanut butter (smooth or chunky)
1 cup peanut butter chips (or chocolate)
½ cup peanuts or walnuts
Preheat your oven to 350°
Instructions
Using a hand held or Kitchen Aid Mixer, mix the cake mix, eggs and oil. Add and mix peanut butter. Stir in your nuts and chips. The mixture is thick!
Pat the batter into a 9 x 9 inch pan. 9 x 13 can also be used if you want them a little thinner.
Bake 14-17 minutes at 350° or until golden brown like in the photo. These need to sit for at least 20 minutes after cooking since they are soft and gooey. Cut yourself a piece and enjoy!

---
Quick Baking Recipes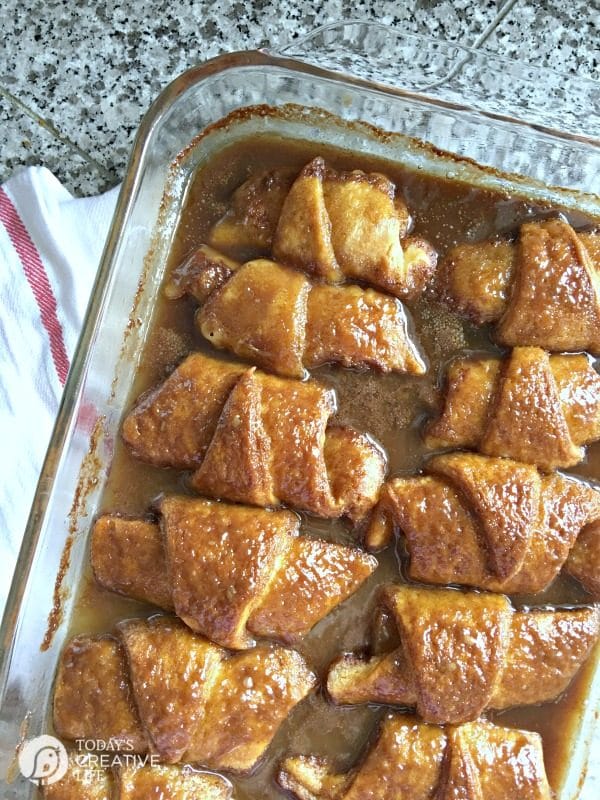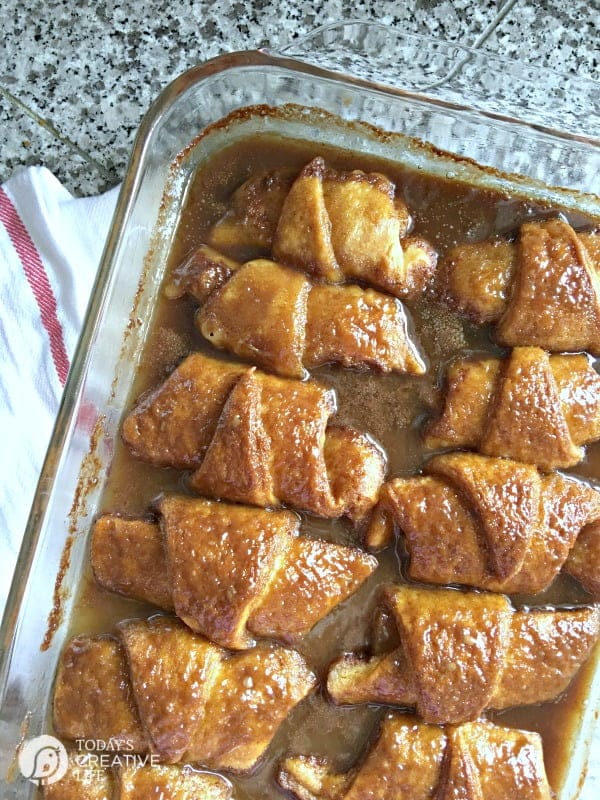 Quick & Easy Apple Dumplings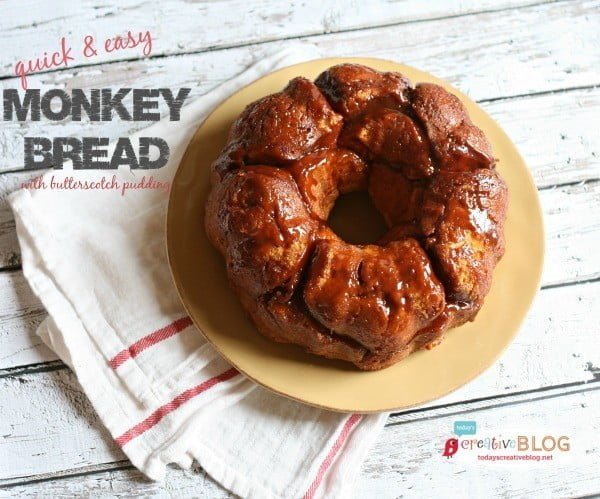 Monkey Bread Recipe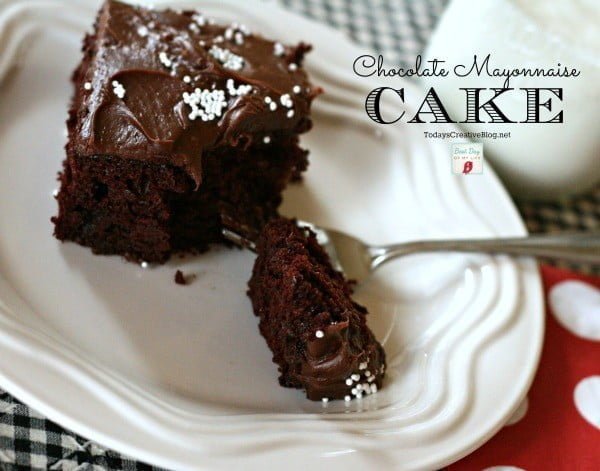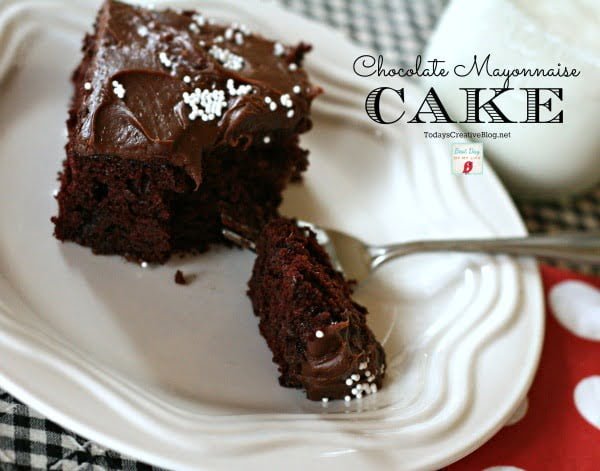 Chocolate Mayonnaise Cake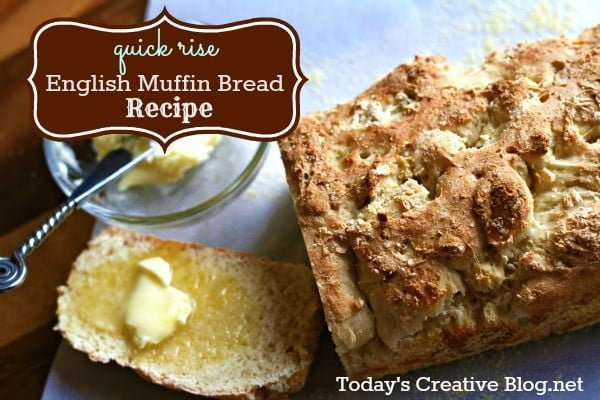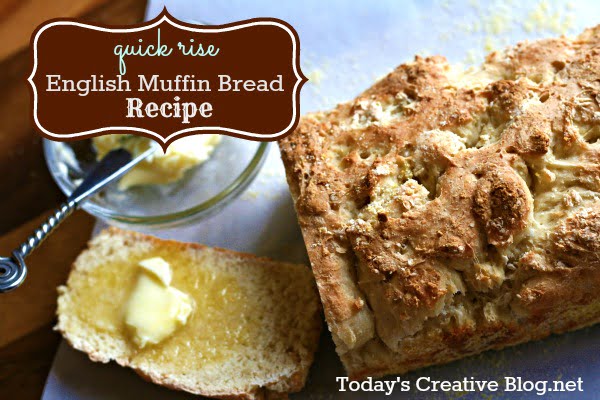 English Muffin Bread