Chocolate Cake Mix Cookies with chocolate chips, coming right up! Grab that box of cake mix and let's get busy! This cake mix cookie recipe can be made with many different flavors of cake mix. Time to be creative!
If you've been following Today's Creative Life for a while, then you know my love for using cake mixes as a baking shortcut. You can make the best Chocolate Cake Mix Cookies by adding chocolate chips to a chocolate cake mix!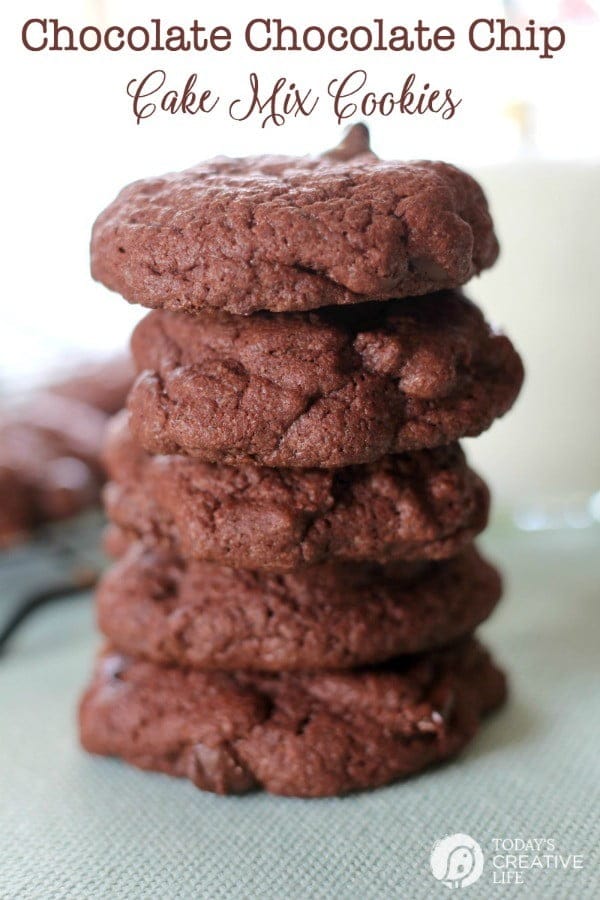 Double Chocolate Cake Mix Cookies
Now I've seen people get downright annoyed on Today's Creative Life Facebook page, stating how using a cake mix to make cookies is just wrong wrong wrong. Well, if making chocolate cake mix cookies is wrong, then I don't wanna be right.
I always giggle a little when people get so heated up for a recipe. It's COOKIES! And as long as they taste yummy, I don't care how they're made! But dang if I don't love a quick recipe!
Other Cake Mix Cookies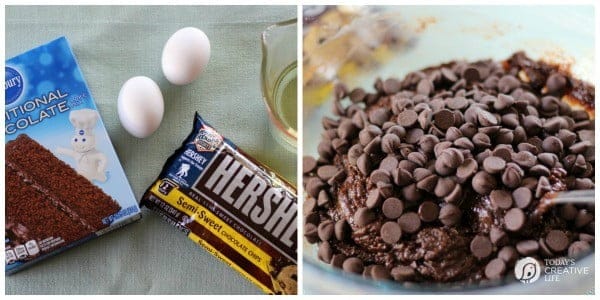 This recipe couldn't be any faster. Not even driving to the bakery would be quicker.
This recipe is for your die-hard chocolate lovers. You know, the people who will go for anything double chocolate? I'm sure you know a few who would go crazy for these Chocolate Chocolate Chip Cookies!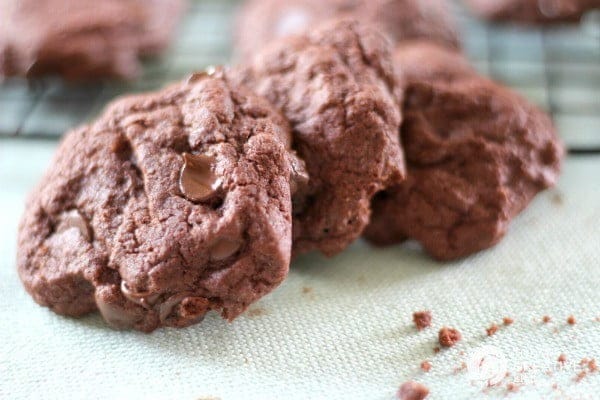 Serve your chocolate cake mix cookies with a tall glass of cold milk and you're pretty much serving up a slice of heaven.
Can You Freeze Cake Mix Cookies?
Yes! Never freeze warm cookies, always wait until they have cooled completely. I usually wrap a few in waxed paper, then place into a plastic freezer baggy. When in a hurry, I've skipped the wrapping and just placed them all inside a Ziploc bag.
When you're ready for cookies, unthaw all or just the amount you need.
Who's craving chocolate chocolate chip cookies?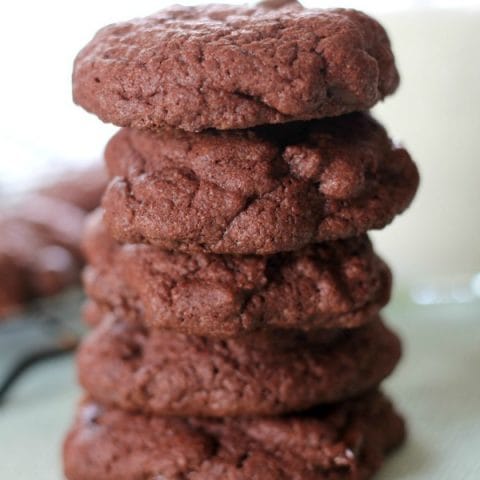 Double Chocolate Cake Mix Cookies
Yield: 18
Prep Time: 5 minutes
Cook Time: 10 minutes
Total Time: 15 minutes
When you need a quick and fail-proof cookie recipe, chocolate cake mix cookies are the answer! Chocolate lovers will love you!
Ingredients
1 Box chocolate cake mix
2 eggs
½ cup vegetable oil
1 cup chocolate chips
Instructions
Preheat oven to 350 degrees F.
Combine cake mix, oil, and eggs and mix well
Add in the chocolate chips and stir
Scoop 1/2 or 1 tablespoon of dough onto baking sheet
Bake for 10 minutes
Let cool on pan for 3 minutes and then place on wire rack to cool completely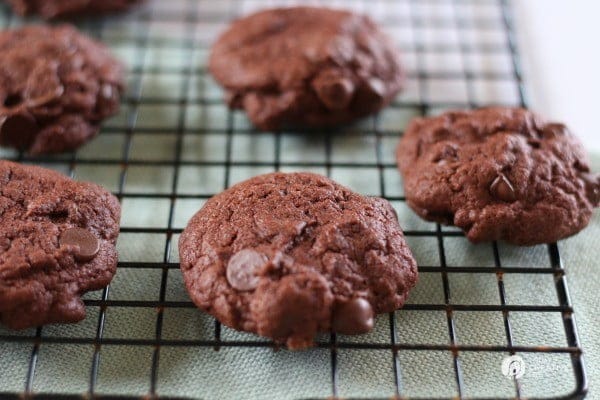 ---
More Cake Mix Recipes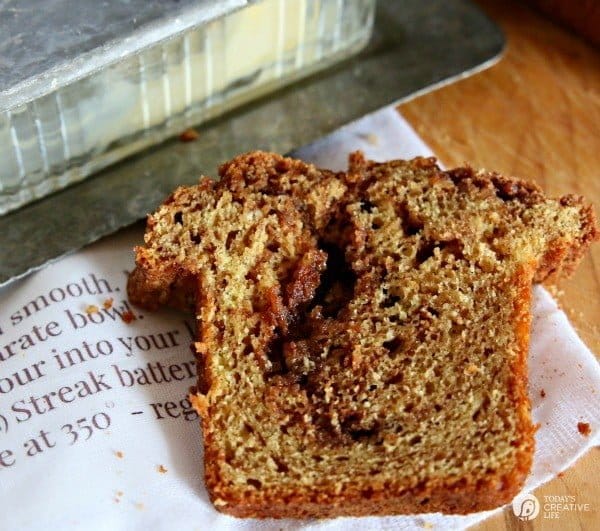 Cake Mix Cinnamon Quick Bread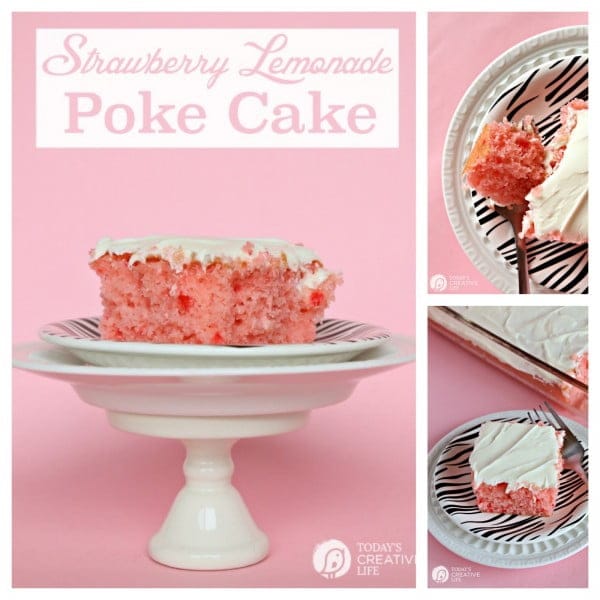 Strawberry Lemonade Poke Cake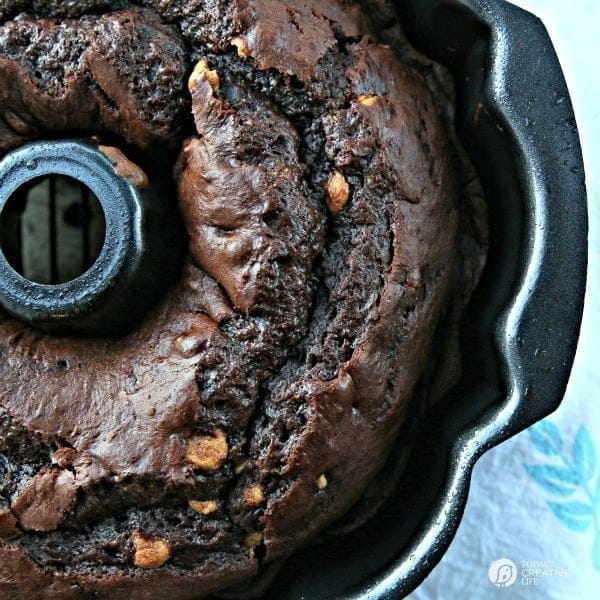 Chocolate Peanut Butter Chip Bundt Cake