Bring on the fresh flavors of spring with this Strawberry Lemonade Cake, which is actually a strawberry lemonade poke cake.
Strawberry Lemonade Cake – Poke Cake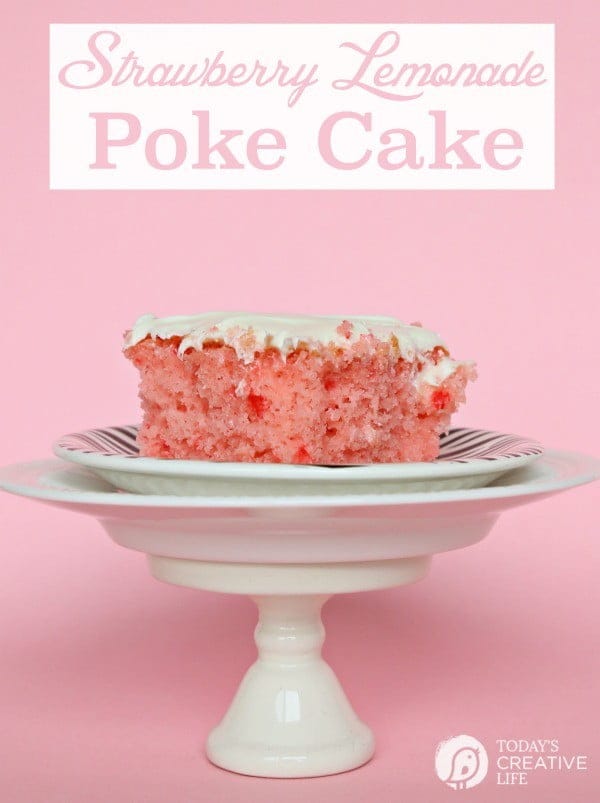 Now before you get all excited thinking this is a made from scratch cake, let's think about that for a minute. This is me, you guys. I like quick projects and I like cake mixes. But I also like to doctor up a cake mix to make it a little more homemade. I mean if this banana pudding poke cake is made with a mix, it's all good!
So if you're a cake purist, you may want to just skip ahead to my homemade buttermilk cupcakes that I actually did bake from scratch.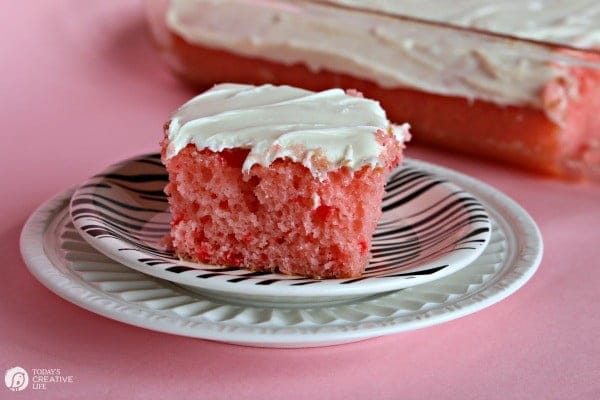 This cake is made with a strawberry cake mix, then you mix up a little lemonade concentrate with powdered sugar to pour over the top…. after you poke a few holes in the cake with a wooden spoon or a bamboo skewer.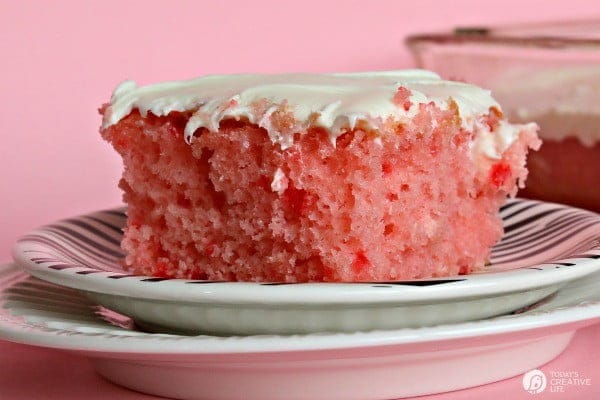 I like that it's a sheet cake because those are so easy! Easy to bake, easy to cut and of course super easy to eat!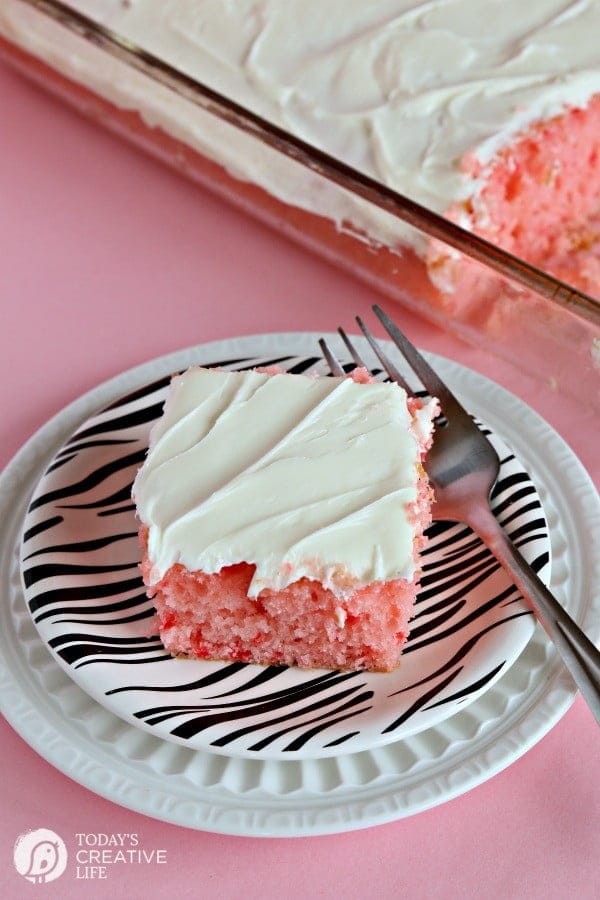 I was going to make my own frosting, but I had 4 cans of vanilla frosting in the pantry and since I was on easy street, I went with it. I love the pink and the white! So spring like, even the taste!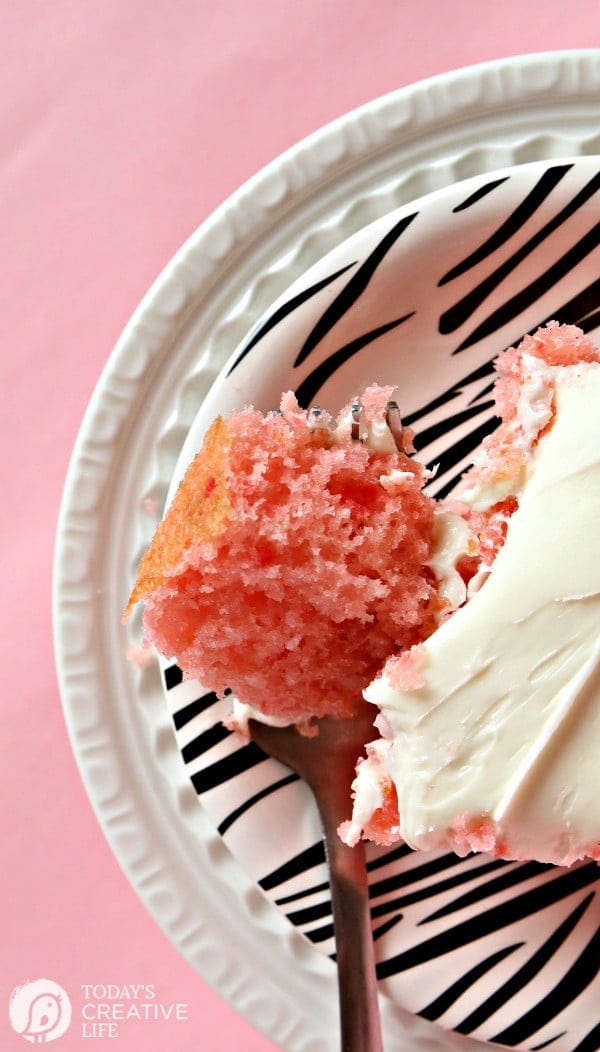 You could garnish with fresh strawberries if you'd like, or just serve it up as is. Truth be told, you don't even need the frosting. After you pour the lemonade mixture over the top, you'll want to chill before serving.
Ack… my mouth is watering just typing all this.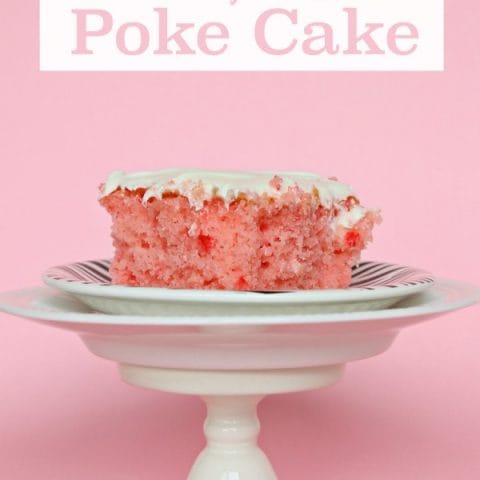 Strawberry Lemonade Cake
Ingredients
1 Strawberry Cake Mix + ingredients listed on the box.
1 cup frozen lemonade- thawed
1 cup powdered sugar
1 container vanilla frosting
Instructions
Make up your cake as directed on your cake mix box in a 9 x 13 - inch pan. I like using my glass pyrex pans for this.
Bake according to package.
Set out the frozen lemonade to thaw while you bake the cake.
Once the lemonade is thawed, stir one cup together with the powdered sugar.
When the cake if finished baking, let it cool for 15-20 minutes.
Poke the cake with a bamboo skewer, a fork, anything that will poke small holes.
Drizzle the lemonade mixture evenly over the cake.
Place in the refrigerator until chilled.
Spread frosting over the cold cake. Serve and enjoy!
Refrigerate any leftovers.
Who wants a piece?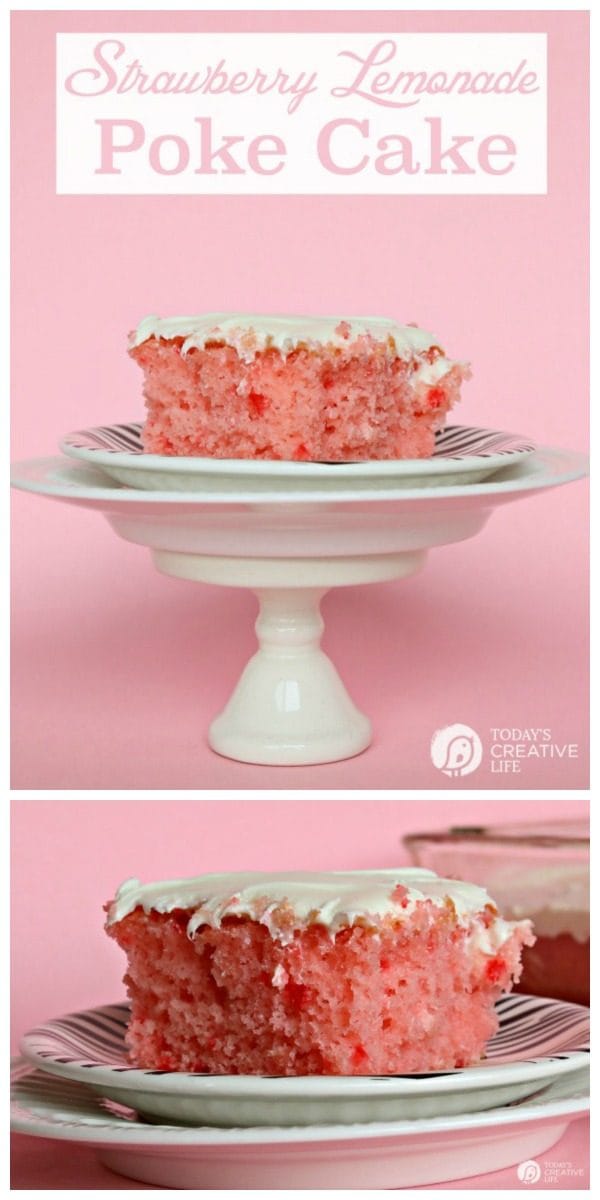 ---
Easy Cake Recipes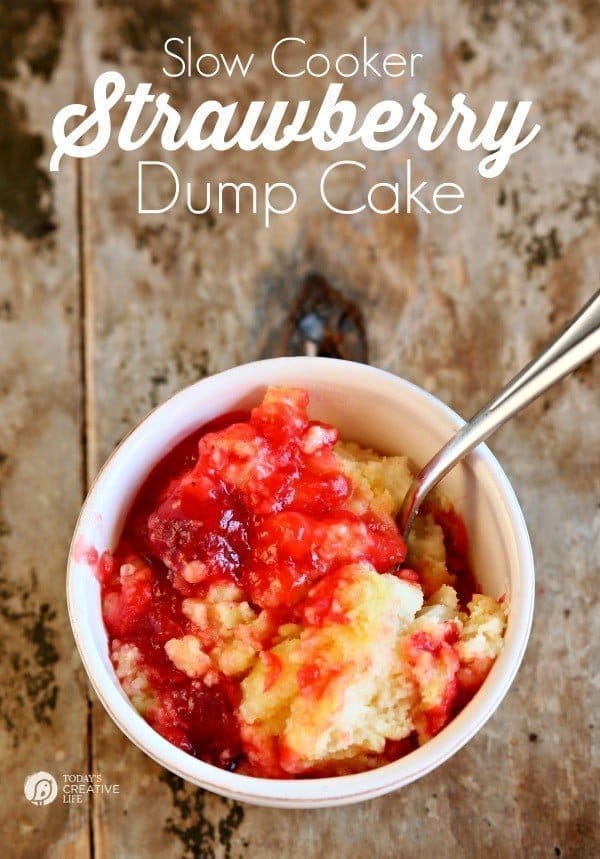 Slow Cooker Strawberry Dump Cake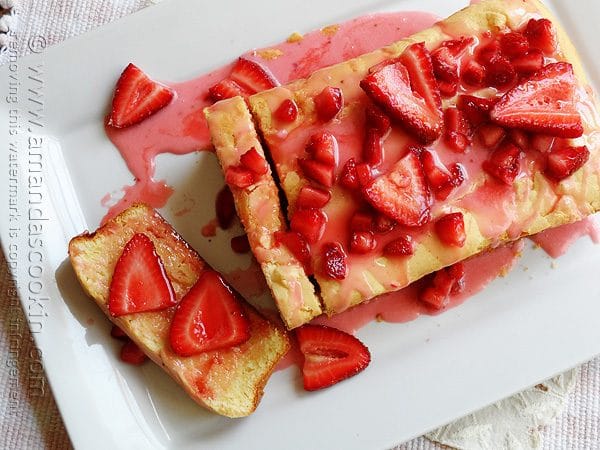 Lemon Cream cheese Pound Cake with Strawberry Topping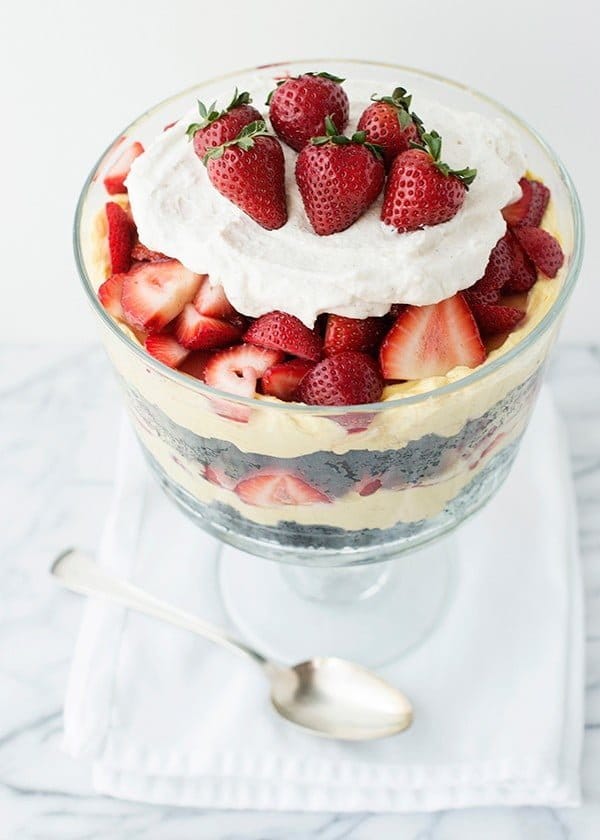 Chocolate Covered Strawberry Trifle