These Slow Cooker Sloppy Joes make my mouth water and bring the perfect dinner on a fall evening! My slow cooker is back in action now that fall is here and another favorite is a Mississippi Pot Roast. If you're looking for more slow cooker recipes, I've got a lot… See them here.
Slow Cooker Sloppy Joes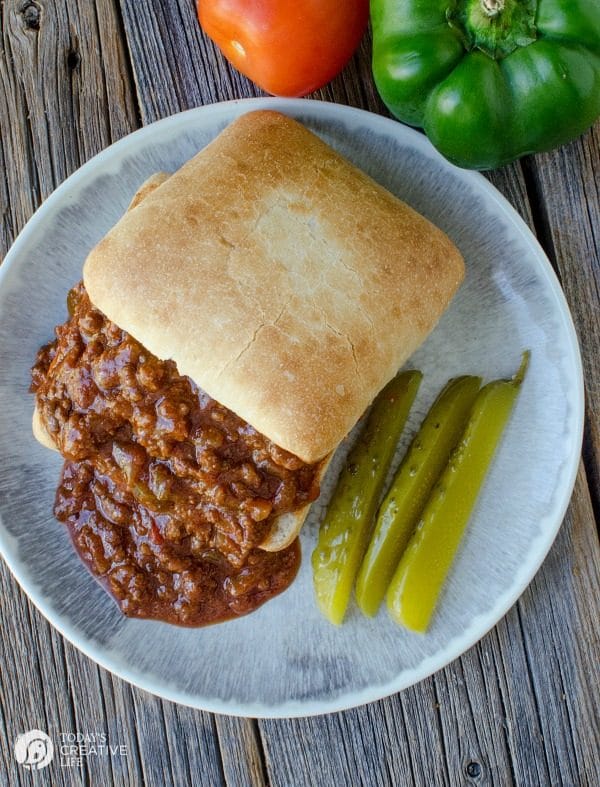 Before you get images of the Manwich Can, these Slow Cooker Sloppy Joes have that homemade taste your whole family will love!
Sloppy Joes make the perfect game day food, and they're perfect if you're feeding a crowd. Simple to put together and delicious to eat. Sounds just about perfect right?
How do you make the best Sloppy Joes?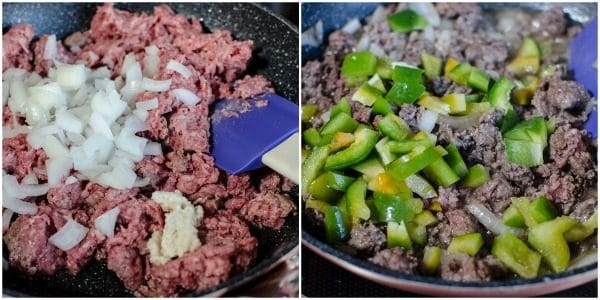 I like to brown my ground beef or ground turkey with the onions and garlic, then add in the green pepper. I usually never cook with green peppers… can't stand them, but for some reason I like them in a sloppy joe recipe.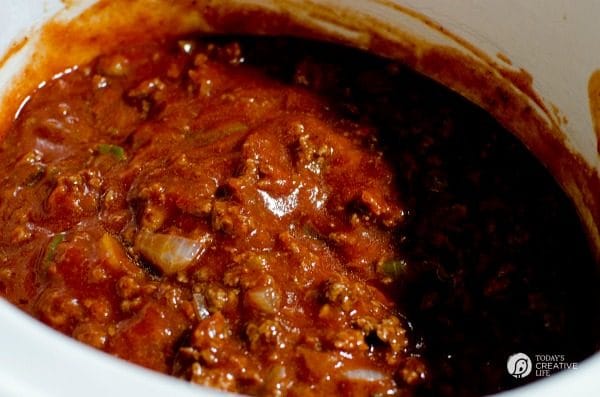 Then I just mix it all together in the slow cooker and turn it on. I like to cook on low so the seasonings and can really blend, but you can always cook on high if you're running out of time.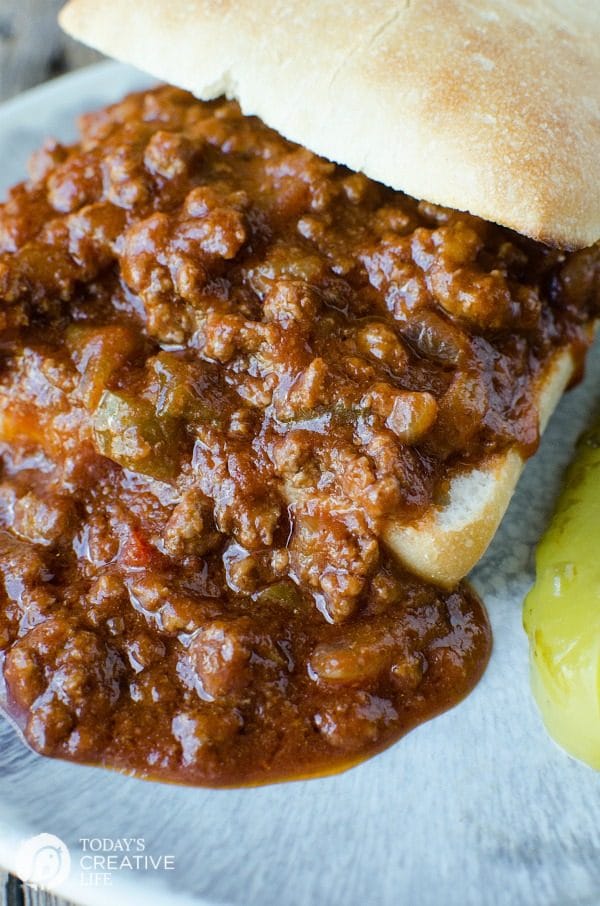 Doesn't that look delicious?
Usually, I'll serve sloppy Joes on regular hamburger buns… toasted under the broiler with butter and garlic, but these ciabatta buns make it a little more fancy. Either way, it serves up a tasty dinner.
What side dishes go with sloppy Joes?
If you're serving the slow cooker sloppy Joes for a picnic or lunch, a side of chips and fruit salad, or potato salad and Jello would be perfect.
The best sides for a sloppy Joes dinner would be things like roasted corn or a healthy side salad.
If you've got a full Saturday of sports, just think how nice it would be to come home to slow cooker sloppy joes? It wouldn't take any time to put this together and you'll be feeling like the most organized woman when you walk in the door to the smell of a hot meal full of flavor! You won't get any complaints from the kids either! They'll gobble this up and may even have seconds.
How to Make Slow Cooker Sloppy Joes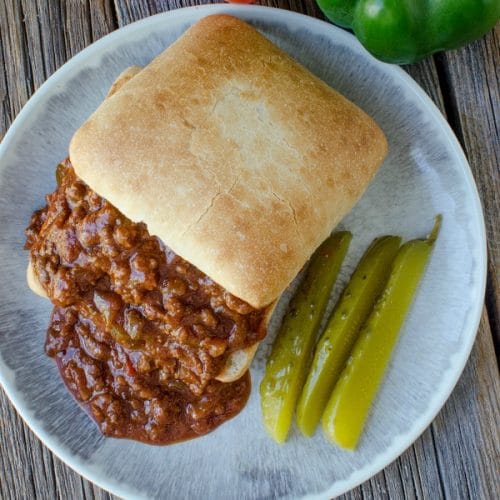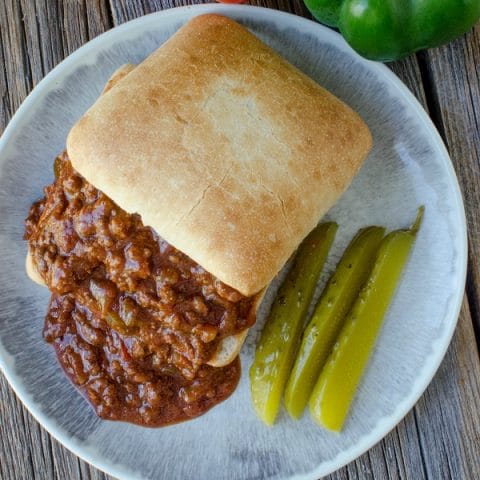 Slow Cooker Sloppy Joes
Ingredients
1 lb. Ground beef or ground turkey

½ Green pepper, diced
½ Onion, large, diced
1 (15oz) can Tomato sauce
2 Tbsp. Ketchup
2 Tbsp. Brown sugar

4 Tbsp. BBQ sauce
2 Tbsp. Worcestershire sauce

2 tsp Garlic, minced
Salt and pepper
Instructions
In a fry pan, begin to sauté the ground beef and onions and garlic until the beef is browned and the onions are soft.
Add the green peppers and sauté for an addition 2 – 3 minutes.
Transfer this mixture to the slow cooker bowl.
Deglaze the pan with a ¼ C water or beef broth/bouillon and add to crock pot.
On top of the beef, add the tomato sauce, ketchup, BBQ sauce, Worcestershire sauce, brown sugar, and salt and pepper.
Mix well and turn on low.
Cook for 4 hours on low or 2 hours on high.
Serve on toasted buns.
---
More Delicious Slow Cooker Recipes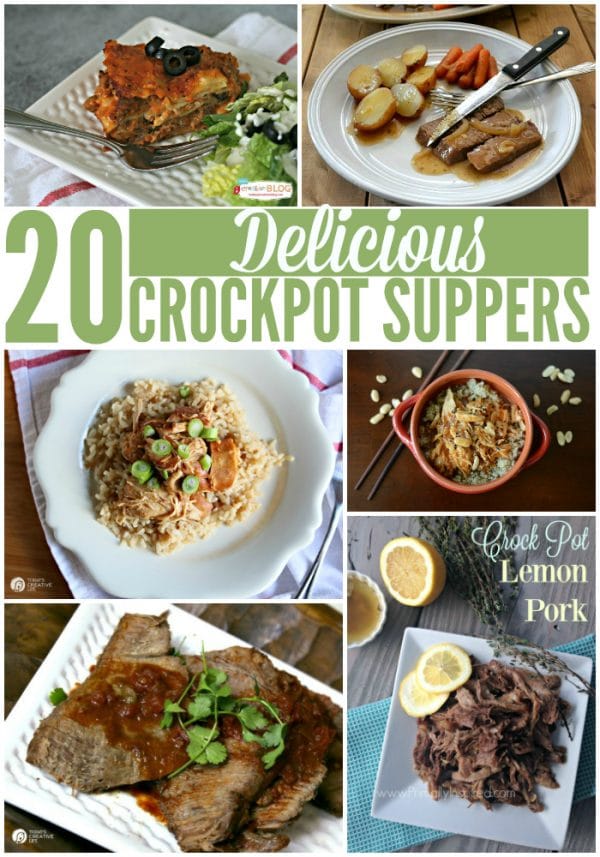 20 Delicious Crockpot Supper Ideas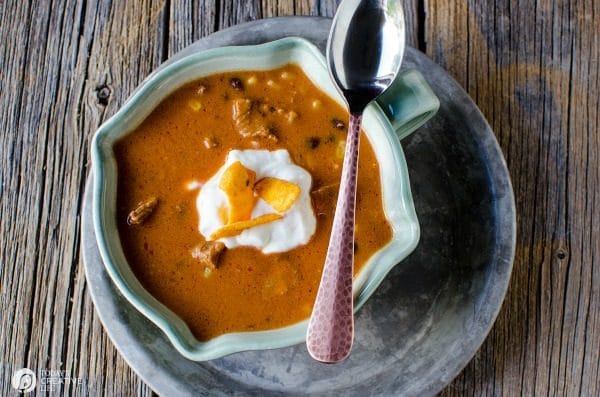 Slow Cooker Enchilada Soup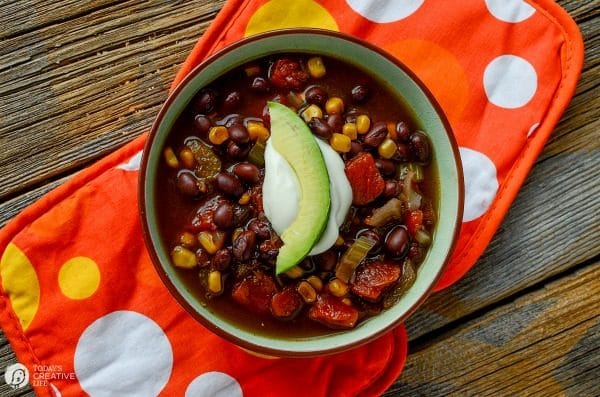 Slow Cooker Black Bean Soup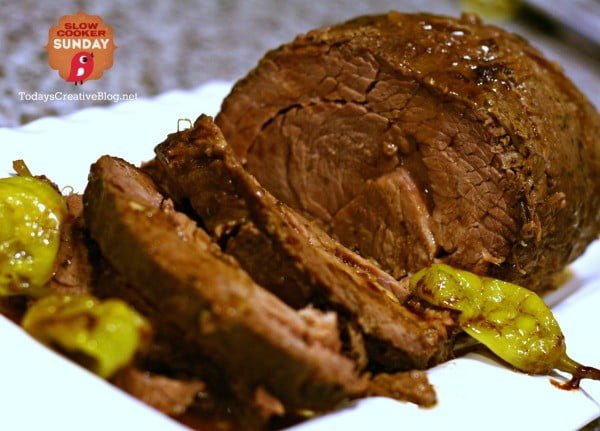 Slow Cooker Mississippi Pot Roast
Slow Cooker Dry Rub Pork Roast – Stephanie ODea
---