You are going to LOVE this Limeade Recipe! Homemade Limeade is the perfect drink for a warm summers day! Enjoy this summer drink recipe from Jessi! Her site is FULL of delicious recipes and fun DIY!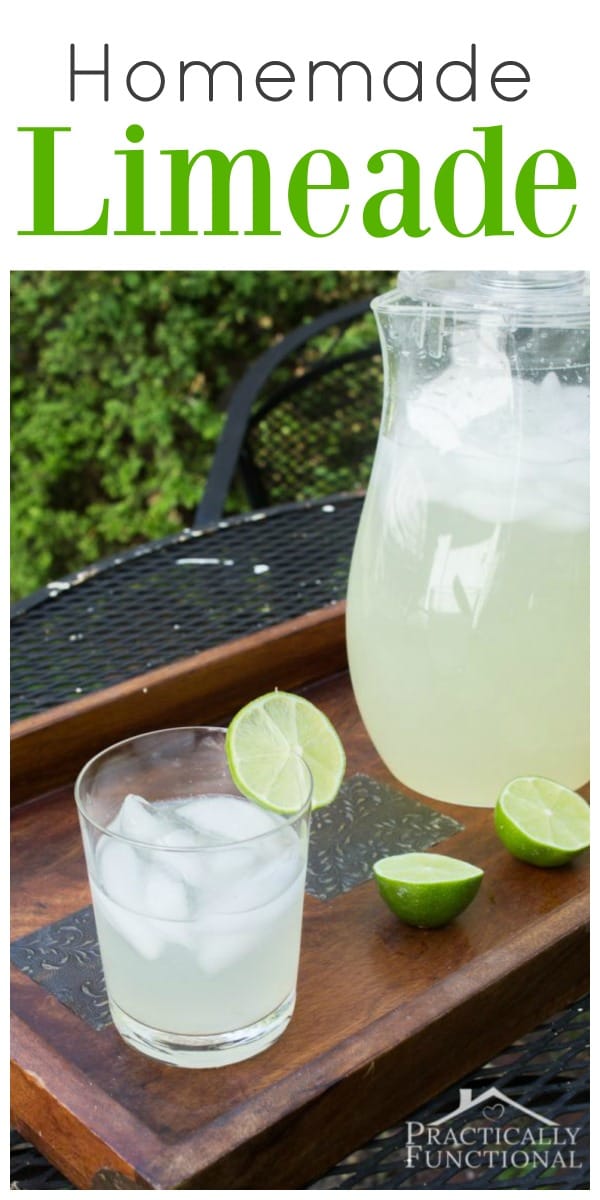 ---
I'm so thrilled to be celebrating summer today! I'm Jessi and I blog at Practically Functional, a blog about real projects that real people can actually do! I firmly believe that you don't have to be a pro in order to craft or do DIY projects; my site is full of projects for everyday life that anyone can do, regardless of skill or experience! All you need to do is follow the step by step instructions in every tutorial, and don't hesitate to ask if you have any questions!
Limeade Recipe with Simple Syrup
The weather is definitely warming up here in Chicago, and after spending a few hours out in the garden, I can't think of anything better than an ice-cold refreshing drink! My husband's absolute favorite is limeade, so I decided to surprise him with a pitcher of it when he got home from work. Limeade is so easy to make, and it's totally delicious!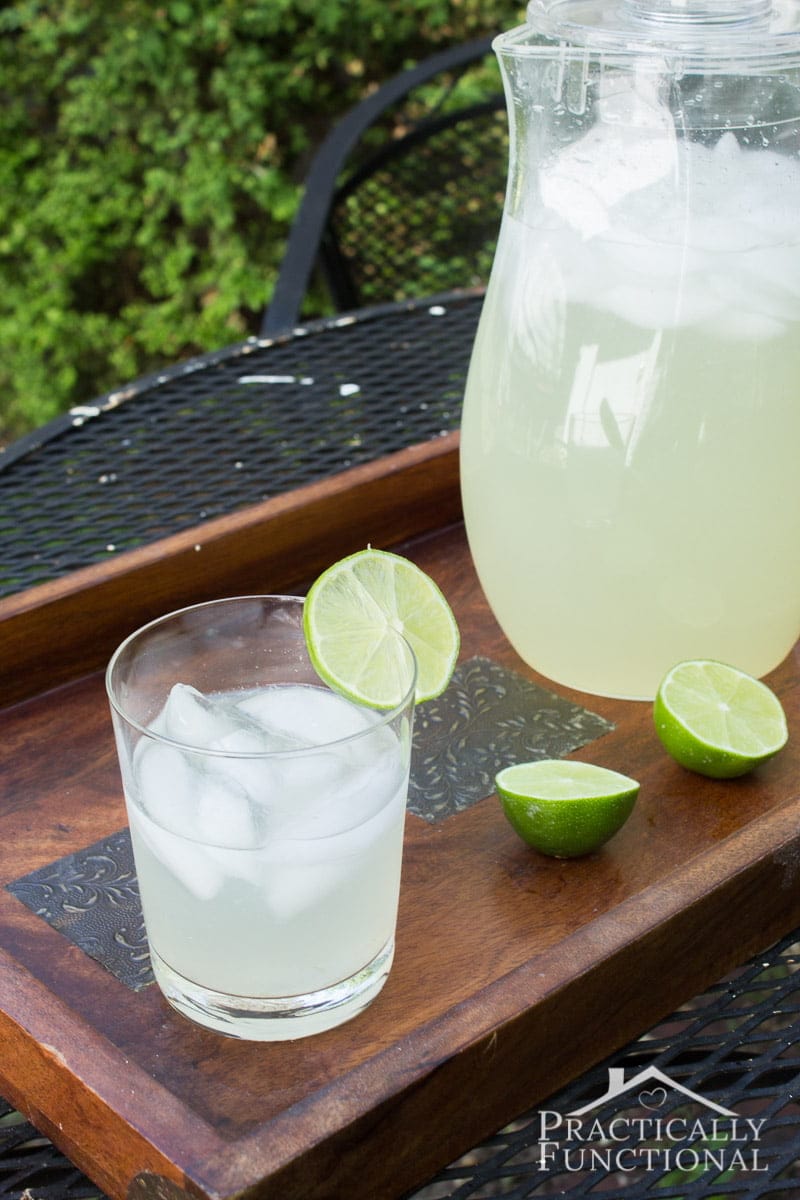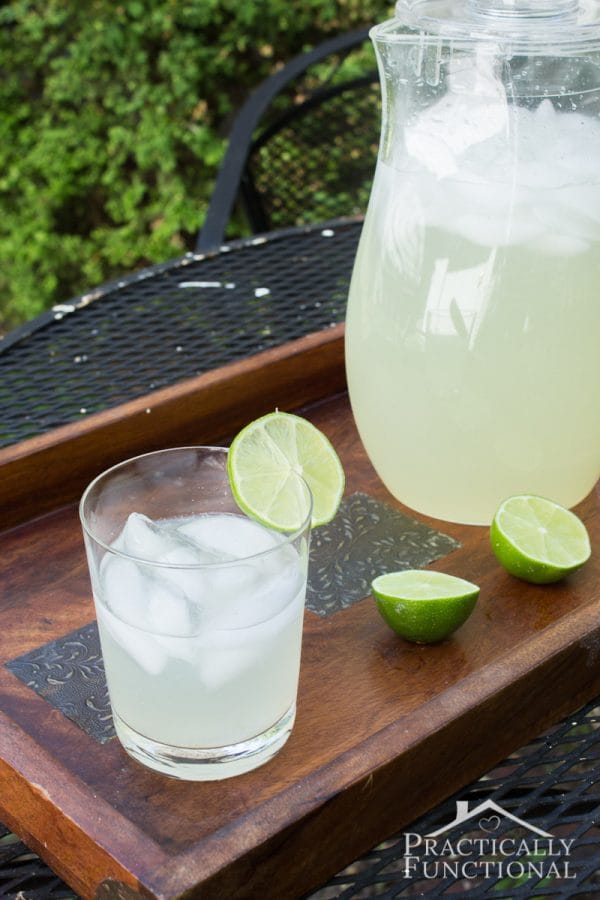 Limeade is the perfect summer beverage; it's tart, sweet, citrusy, and totally refreshing! And when you make it yourself, you can customize it depending on how tart or sweet you prefer it!
How to Make Homemade Limeade
Ingredients
Simple ingredients are all you need.
lime juice – Fresh or bottled
sugar
water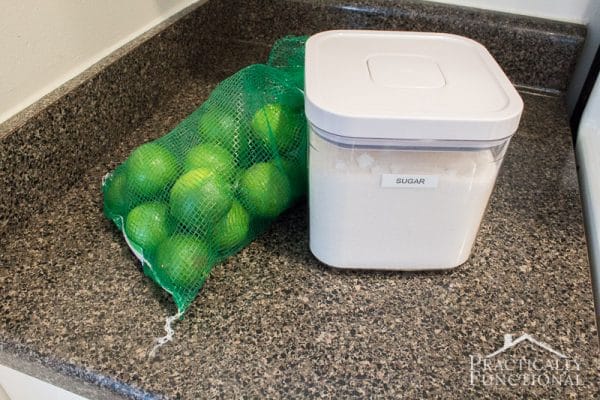 Follow the Printable Homemade Fresh Limeade Recipe below.
Give it all a stir, add some ice to help keep it cold. Enjoy!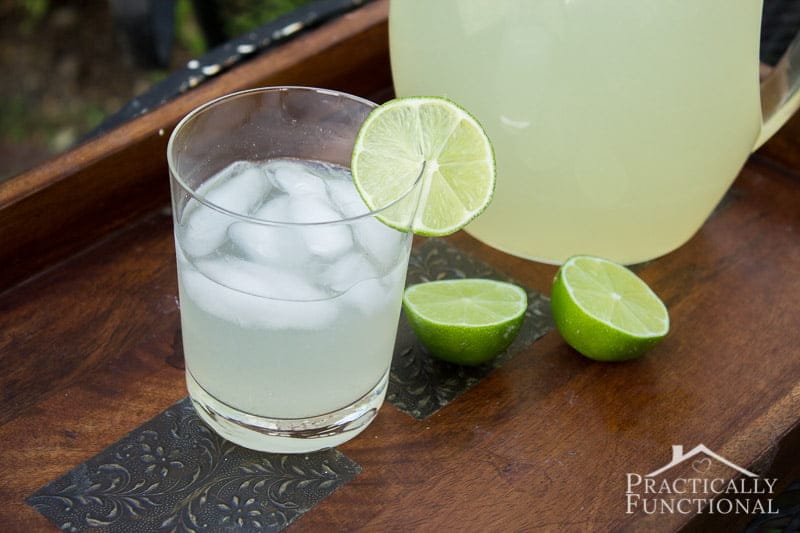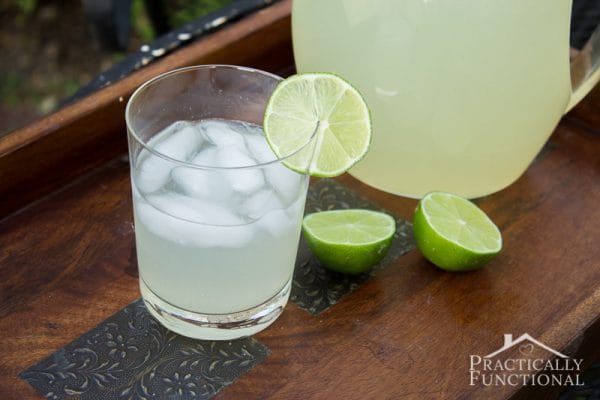 Limeade is so easy to make which is great for easy summer entertaining. Refreshing and so nice on a hot summer day!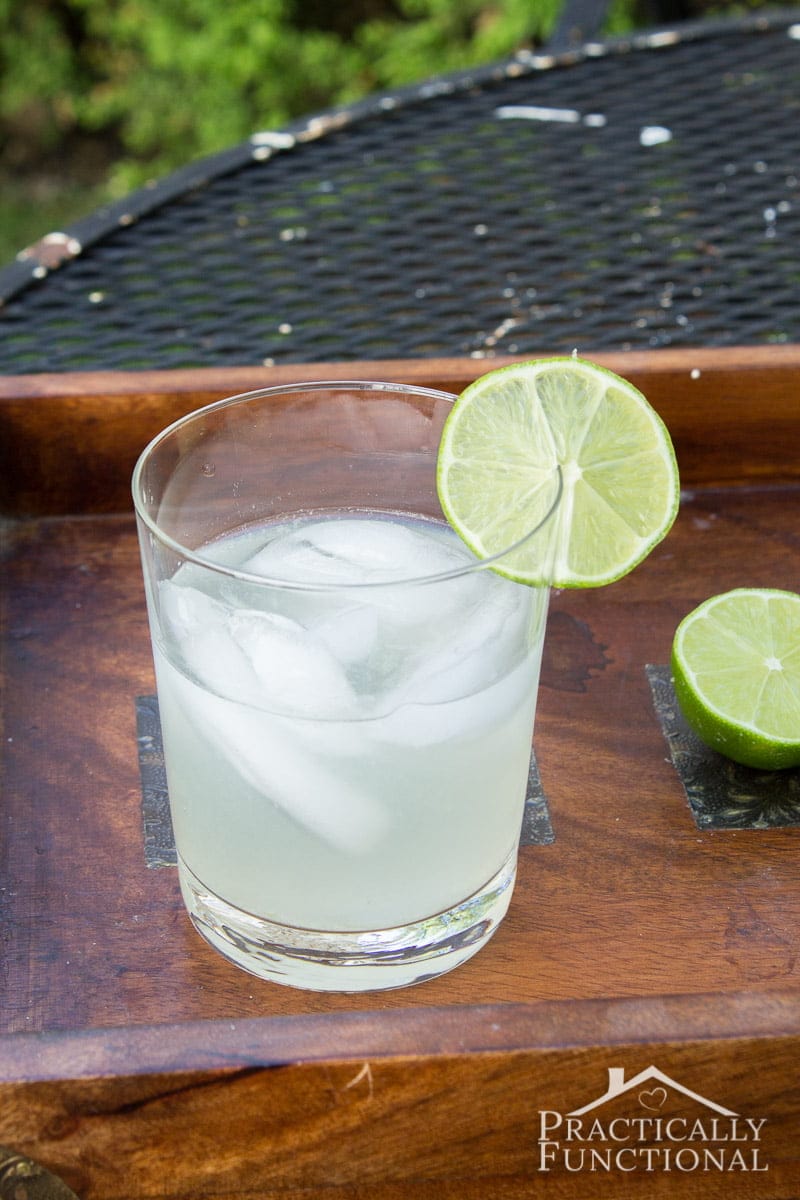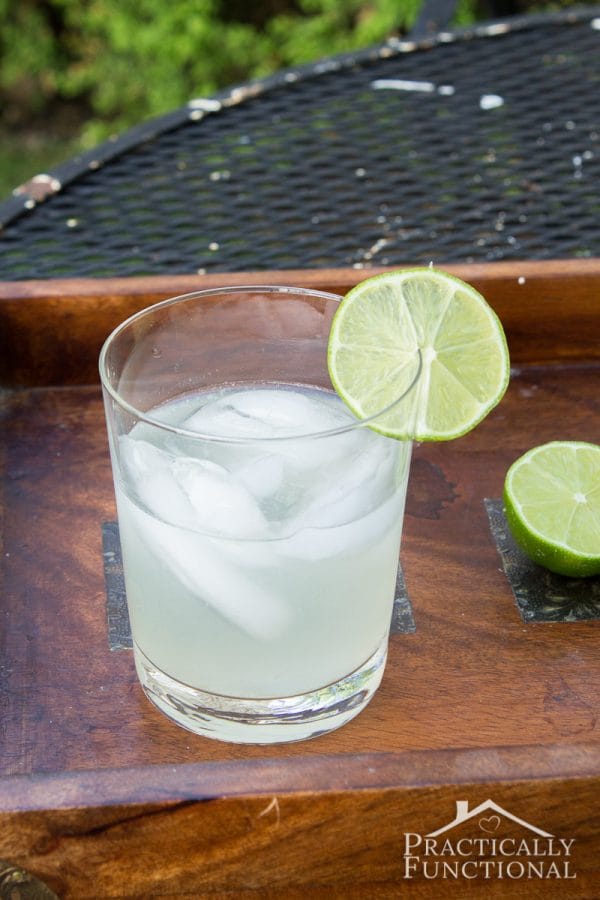 Limeade Recipe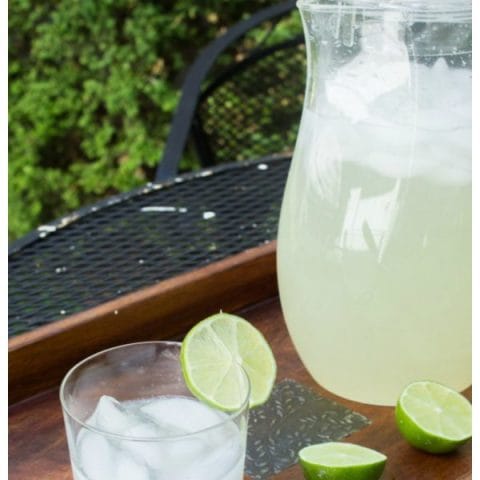 Limeade Recipe
Ingredients
1 C lime juice (about 10-12 limes)
1 C sugar
5-7 C water
Instructions
Create a simple syrup by adding the sugar and 1 cup water to a small saucepan.
Heat the mixture over medium heat, stirring until the sugar is fully dissolved.
Remove the saucepan from the heat and allow the simple syrup to fully cool.
Once the syrup is cool, pour it into a pitcher.
Add the lime juice and an additional 4-6 C water, depending on how tart you want the limeade.
Refrigerate until cold.
And that's it! Give it all a stir, add some ice, and enjoy!
If you want to see some other great summer recipes and projects, check these out!
Basil Mint Citrus Mojito Popsicles (cocktail and mocktail versions!)
Tinto De Verano (or Poor Man's Sangria)
How To Make Fabric Flip Flops For Under $5!
---
Summer Drink Recipes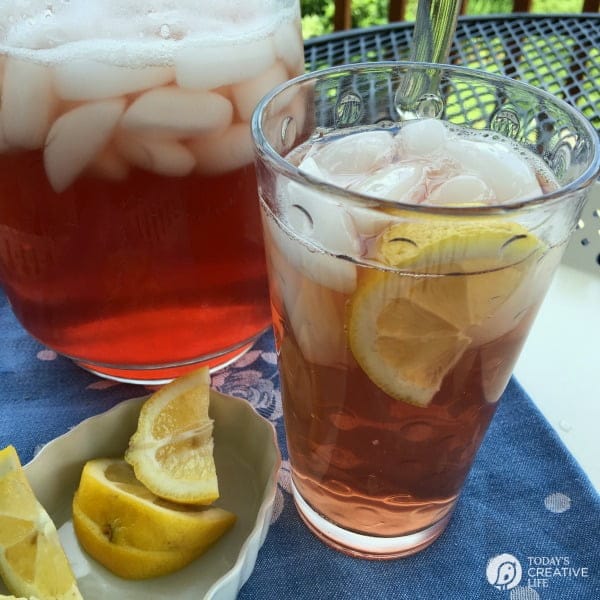 Cranberry Iced Green Tea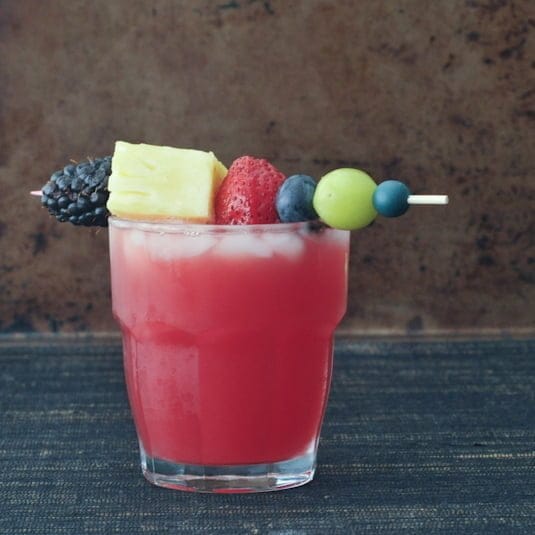 Sparkling Watermelon Ginger Punch