Warmer weather means making a Rum Orange Cream Soda Cocktail!
As we kick off the beginning of summer this Memorial Day weekend, many of you may be having the traditional BBQ! I know we are!
Rum Orange Cream Soda Cocktail

If the weather is nice, I'll make my easy patriotic table decor for the patio where we'll be enjoying hamburgers, my slow cooker BBQ baked beans and maybe a mojito or two. We love our mojitos and we even grow our own mint, but we may have to shake things up a bit and make a few of these Rum Orange Cream Soda Drinks this summer!
Doesn't this look like the perfect hot weather cocktail?

The blood oranges really show off the personality for this Rum Orange Cream Soda Cocktail, but if you can't find them in your produce section, just use regular oranges. It may not look as dramatic, but it will still taste delicious!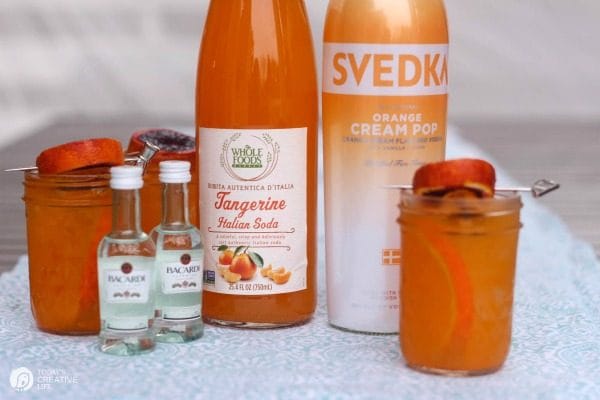 Here's a visual of a few of the ingredients you'll need, and if you were having a gathering, I would keep it simple and just use canning jars for your glasses. Cute and charming!
Since this recipe makes just one drink, you could always set up a drink station with the recipe printed and allow your guests to make their own.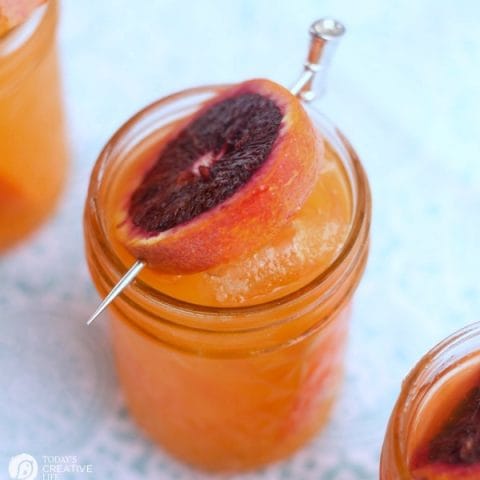 RUM Orange Cream Soda - draft
Ingredients
2 ounces Swedka Orange Cream Pop Vodka
2 ounces of Tangerine Italian Soda
1 ounce of fresh Blood Orange Juice
1 ounce of fresh Tangelo juice
1 ounce of fresh Grapefruit juice
Crushed Ice
Instructions
In a cocktail shaker add Swedka Orange Cream Pop Vodka, Blood Orange Juice, Tangelo juice, Grapefruit juice and top with crushed ice.
Shake vigorously for 30 seconds.
Strain into a glass filled with crushed ice glass and top off with the Tangerine Italian Soda.
Garnish with a slice of Blood Orange.
Serve.
Notes
Drink responsibly. Never drink and drive.
Today's Creative Life is not responsible for any events that may occur from a person's choice to drink this cocktail. Alcohol should not be served to children or anyone under age 21.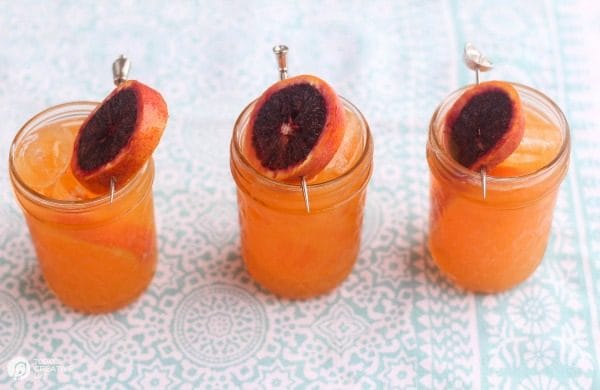 ---
For more Cocktail Ideas