This Cranberry Iced Green Tea is easy to make and so refreshing!
We are iced green tea fans and will often hit up our local Starbucks, but when I think about how easy it is to make at home it's so much more economical. It just makes more sense to whip up a batch for the day.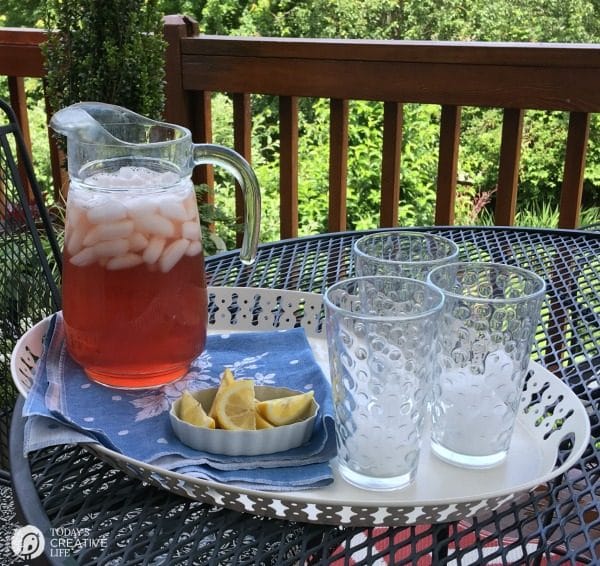 Cranberry Iced Green Tea
Most of the time, I'll just stick to plain green tea, but sometimes I like to shake it up. I like adding different flavors and lately I've been enjoying cranberry! Cranberry juice makes the best Cranberry Iced Green Tea. It's not overly sweet, with a slight tang.
And if I'm really good at planning ahead, I'll make some of my fruit filled ice cubes to use with any iced beverage!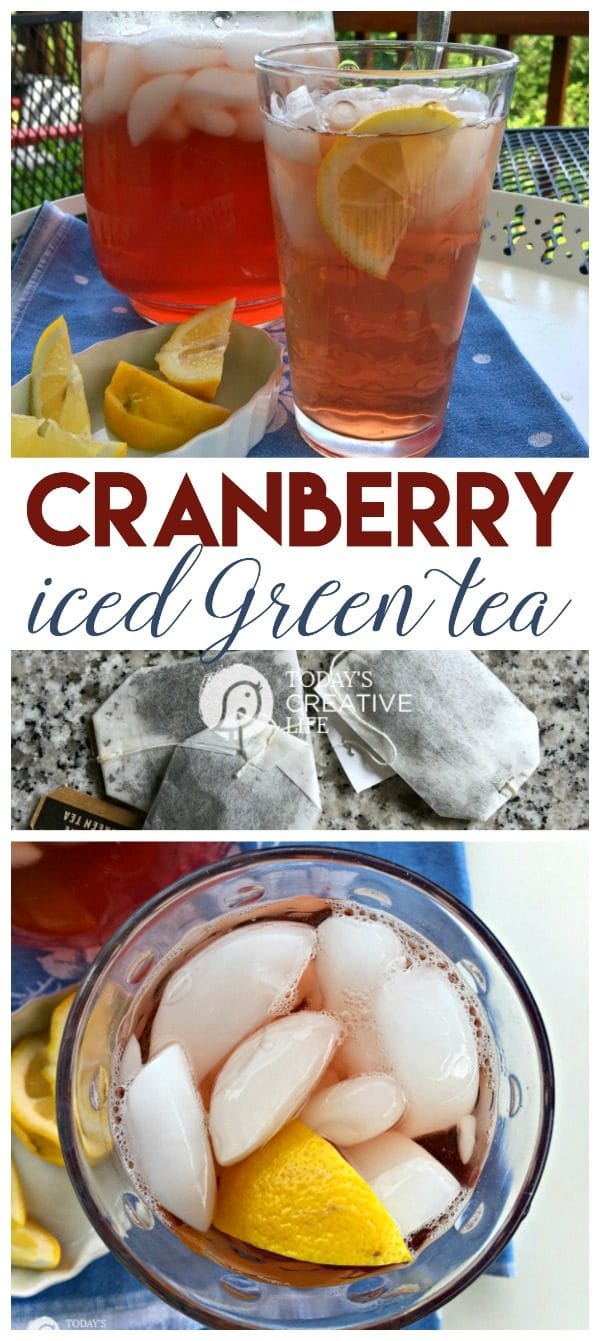 If you're a sweet tea fan, then you'll have to add more sugar…. or is that suga? The pacific northwest hasn't really caught on to the sweet tea thing, but I do love it!
Back in high school, my girlfriend Debi's mom made the best ice tea! I didn't know it then, but it was sweet tea! Oh that stuff was delicious!
How to Make Cranberry Iced Green Tea
I start out with 3 to 5 green tea bags. I buy mine at Trader Joe's and have been happy with the flavor.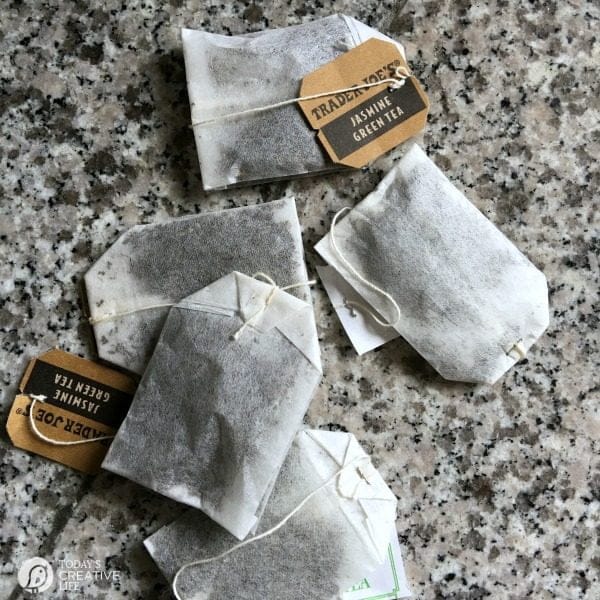 I fill my pan about 1/4 full of water. Just as it starts to boil, I take it off the burner and add the teabags to sit and steep while I fill a pitcher half full with ice.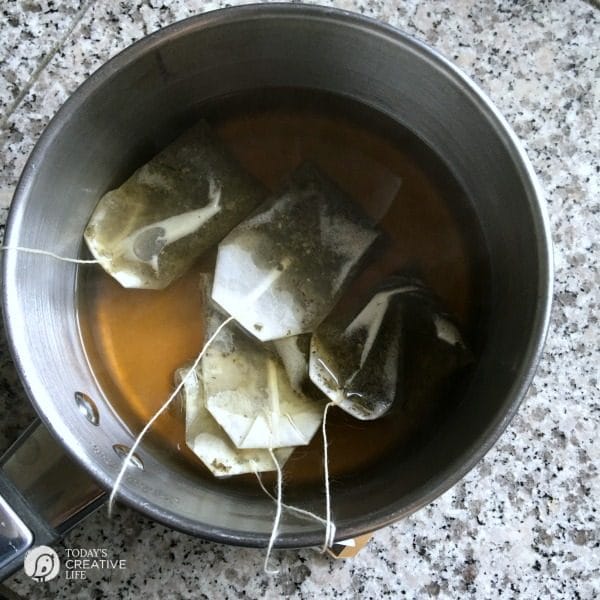 I usually use a 2 quart pitcher and I love this one I saved from my mother. I use about 1 cup cranberry juice and just pour it over the ice. I always try to get 100% cranberry juice, but the cranberry cocktail will also work, although it will be sweeter.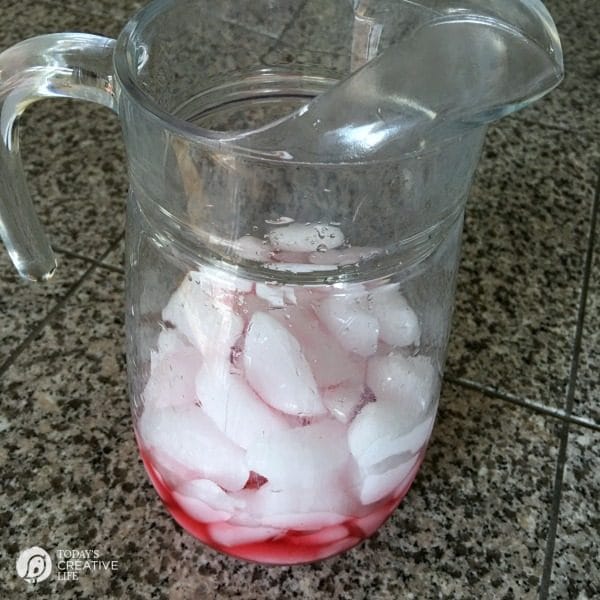 Once your tea has steeped about 3 minutes, remove the tea bags and add water to your steeped tea, filling your pan up with cold water. Pour it into your pitcher and fill the pitcher up with more water if necessary. Add about 1/4 cup sugar. Stir. If it's not sweet enough, feel free to add more sugar.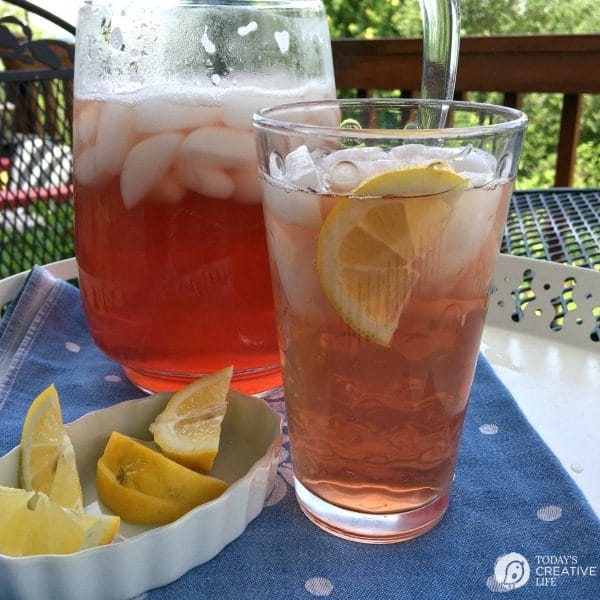 Pour into a glass, add a wedge of lemon or even a sprig of mint and enjoy!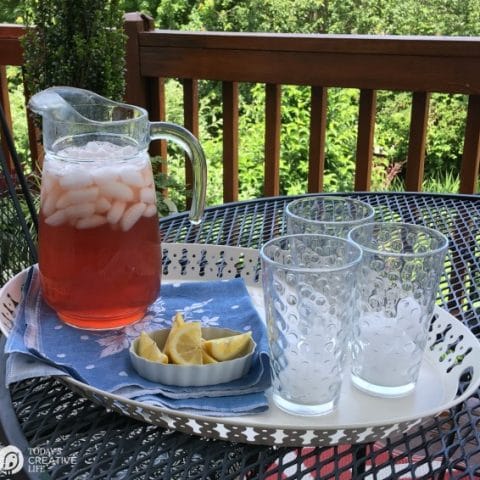 Cranberry Iced Green Tea
Yield: 2qt
Prep Time: 5 minutes
Total Time: 5 minutes
Ingredients
3-5 green teabags
water
1 cup cranberry juice
1/4 cup sugar
Instructions
Fill a small sauce pan 1/4 to 1/2 full and bring to a soft boil.
Just as it starts to boil, remove it from the heat and place your tea bags in the hot water. Keep your teabag paper away from the burners.
Let the tea steep for about 3 minutes.
While your tea is steeping, fill a 2 quart pitcher half way with ice.
Pour in 1 cup cranberry juice.
Discard the teabags, leaving the tea in the saucepan. Add cold water to the tea, filling the sauce pan to the rim.
Pour into your pitcher, add more water if needed to fill the pitcher to the top.
Add the sugar and stir.
Feel free to add lemon wedges or sprigs of mint for additional flavor.
Notes
Experiment with different flavored juices.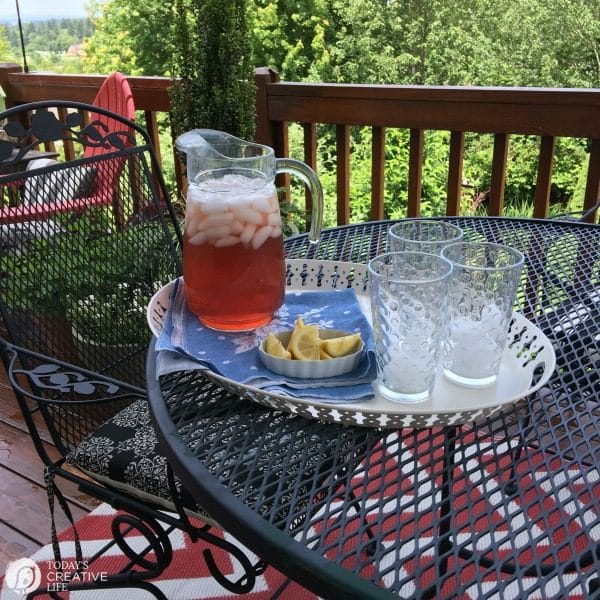 Doesn't that look refreshing?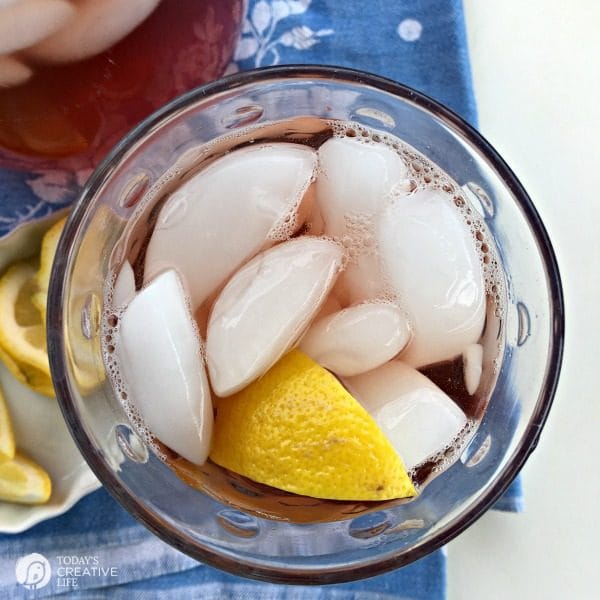 What's your favorite summer beverage?
---
More Refreshing Beverages