Taco chili is a comfort food dish that some people like to call Mexican chili. With all the chilly weather many of you are having, this Slow Cooker Taco Chili recipe may be just the ticket to warm you up!
Slow Cooker Taco Chili – Slow Cooker Sunday!
It's been unseasonably dry and sunny here in the Portland area, we don't even know what to think. Many spring bulbs are in full bloom, so I am shocked to see all the snow photos from around the nation.
Even though it's sunny for us, it doesn't mean we can't eat this Taco Chili, right?!
I love slow cooker and crockpot chili's and make them often. Even in the summer. Next, I'm going to try this Green Chili Stew.

I honestly have no idea how I'd survive with out my slow cooker. Slow cooker meals are so convenient on so many levels and allow busy families a home cooked meal on limited time.

You gotta love a recipe that's simple to put together and allows you 8 hours of cooking if needed. If you want it to be done earlier, you can cook it on high for less time.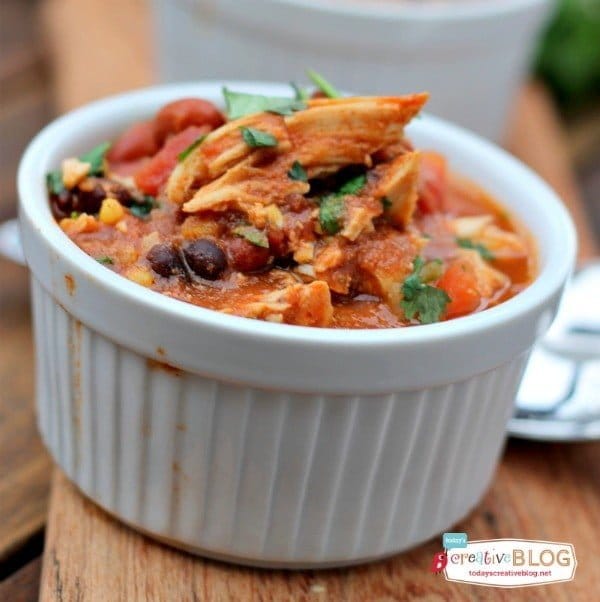 There is very little prep, other than opening a few cans, shaking a few spices, putting the cover on and let it cook to perfection. I love Mexican food so this Taco Chili is a hit with me.
What do you serve with taco chili?
I'd serve this with a stack of warm tortillas, to scoop the bulk right into my tortilla for a quick burrito. Another great item to serve with this chili is a yummy cheese quesadilla. Dip it in like you dip a grilled cheese in tomato soup and you've got instant comfort food!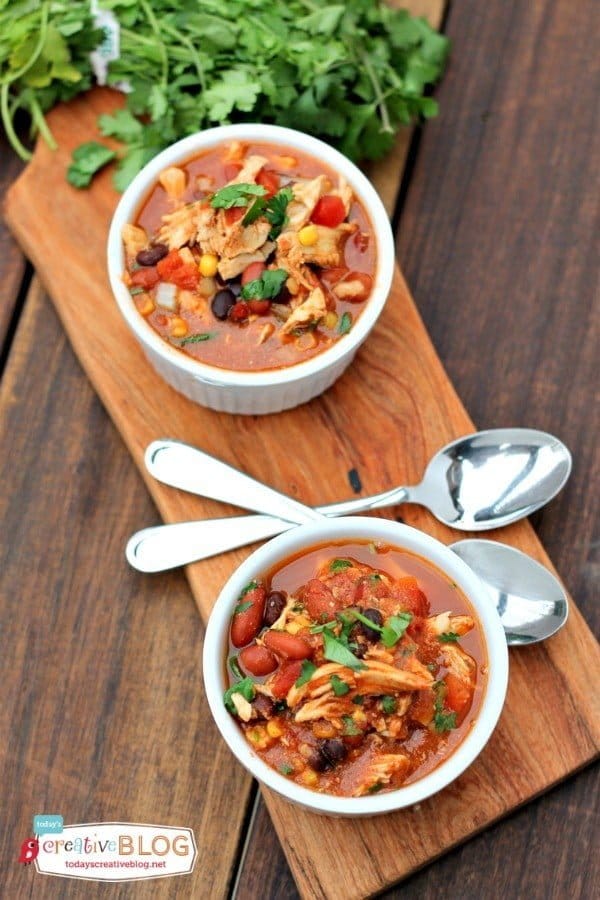 Or serve with a plate of nachos! This would go great with my crockpot queso, but you'd need 2 crockpots! And shouldn't every kitchen have a couple?
How do you make chili with leftover taco meat?
I use uncooked chicken breasts in my taco chili recipe, but if you want to make this recipe using leftover taco meat, you definitely could! Just add the cooked meat to the slow cooker with the other ingredients.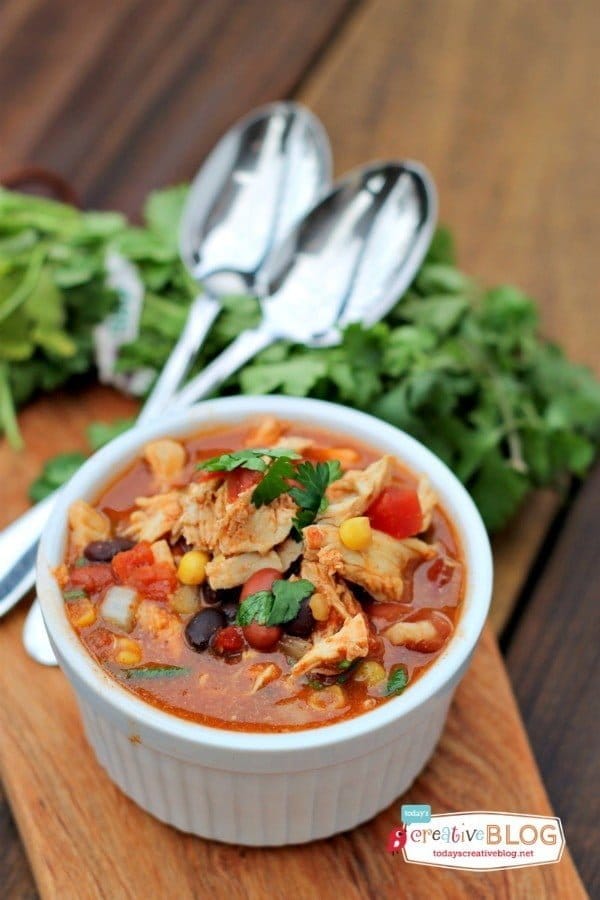 This would be great for a crowd too and EASY!
How to Make Taco Chili in a Slow Cooker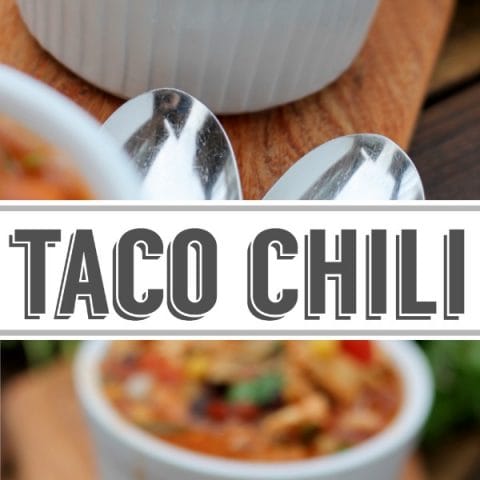 Slow Cooker Taco Chili
Prep Time: 10 minutes
Cook Time: 8 hours
Total Time: 8 hours 10 minutes
Ingredients
1 ½ lbs boneless skinless chicken breasts
15 ounce can black beans, drained and rinsed
15 ounce can kidney beans, drained and rinsed
1 ½ cups frozen corn (about 10 ounces)
30 ounce can diced tomatoes
4 ounce can diced green chilis
1 onion, chopped
1 packet taco seasoning
1 TBS cumin
1 TBS chili powder
1/4 cup cilantro, chopped
Instructions
Mix beans, cumin, chili powder, taco seasoning, diced tomatoes, green chilis, and onion in a slow cooker. Put the chicken on top of the mixture, and add cover to slow cooker.
Cook on low for 8 hours or on high for 5-6 hours. Remove chicken from slow cooker, and set aside. Add corn to slow cooker, stir, and put cover back on.
Using 2 forks, shred chicken, return to slow cooker, and stir. Cook an additional 10 minutes on high.
Serve and top with cilantro or maybe a little sour cream.
More Mexican recipes you'll love!
If you love Mexican food as much as I do, here are a few more simple recipes.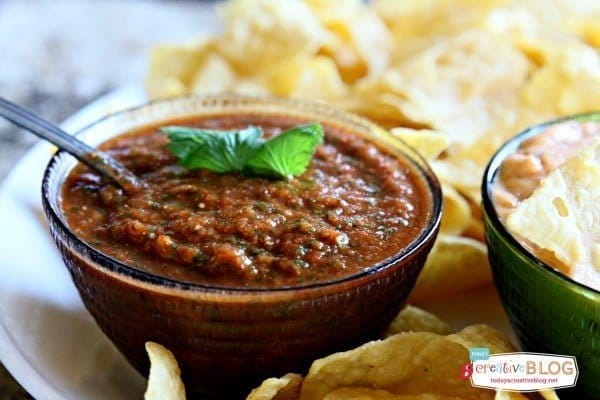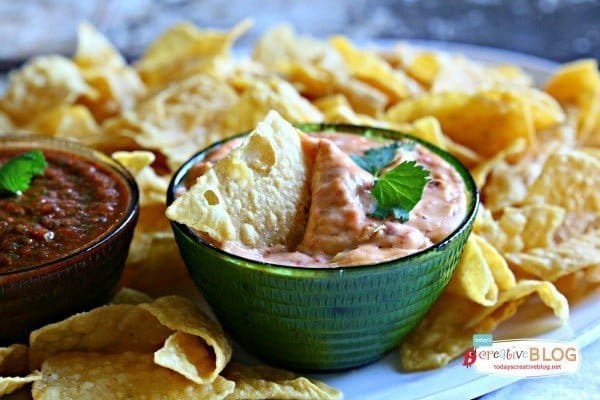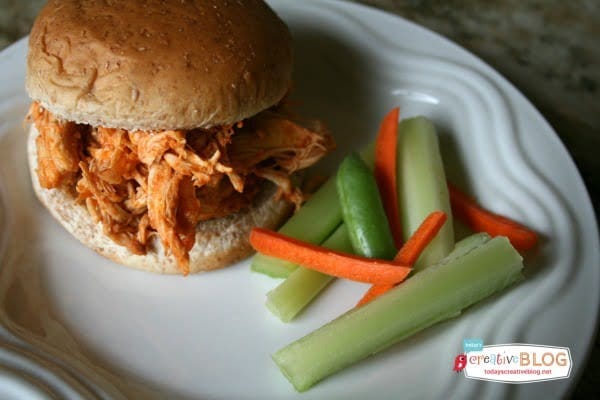 Crockpot Shredded Buffalo Chicken Sandwiches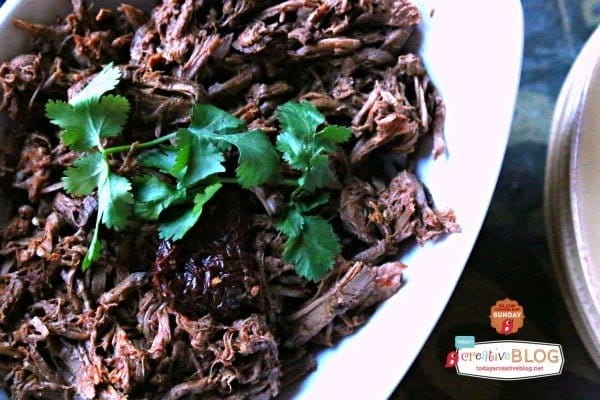 Crockpot Chipotle Pepper Shredded Beef
Don't miss a post! Subscribe to Today's Creative Blog