This Double Trouble Grapefruit Cocktail is the perfect summer drink. The delicious citrus taste makes it a refreshing cocktail all summer long.
There's just something about this grapefruit cocktail that so fresh and satisfying. It's got a cool crisp taste to beat the heat, whether you're sitting on the patio or inside in with your feet up.
Grapefruit Cocktail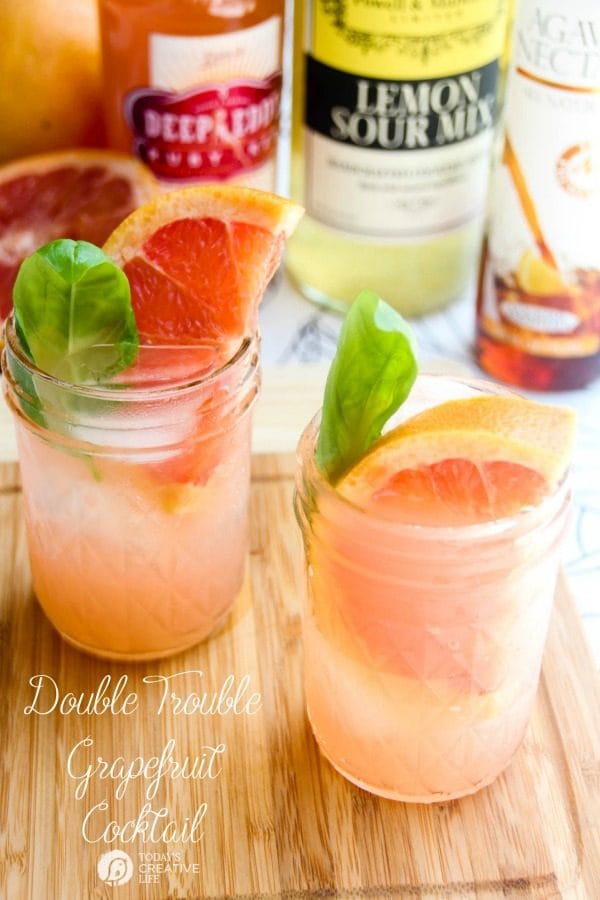 I can't wait to take this to the lake (Pinehollow Reservoir in Central Oregon) for our "Cocktail Hour". We all gather in the early evening, bringing our drinks (alcoholic or non) with an appetizer to just sit and catch up.
The kids LOVE "Cocktail Hour"! I remember having to explain to my son's kindergartner teacher way back when, that when he said one of his favorite memories from summer was "cocktail hour", it wasn't what she thought.
Double Trouble Grapefruit Cocktail Recipe
The beauty of this grapefruit cocktail recipe is that it's for single servings. It's easy to whip up a quick drink if there's only a couple of you, or create a small assembly line to make up a few at a time.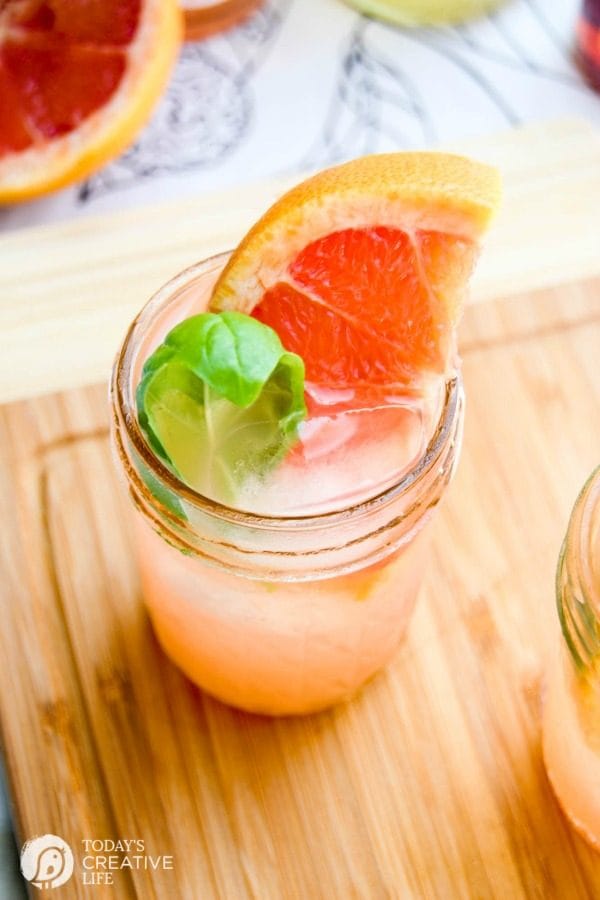 To continue with the relaxed summer theme, go ahead and serve it in a small canning jar. Not only do they look adorable, but they're inexpensive and they're the perfect size. They add instant style. These are served in the Quilted Jelly Jar, but this jar has a unique swirl and I'm thinking they would be perfect for grapefruit cocktail glasses.
If you want to continue the mason canning jar theme, I found the cutest Mason Jar cocktail shaker. Here's my affiliate link.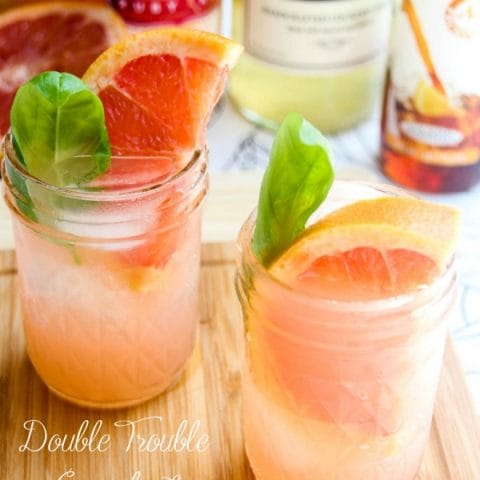 Double Trouble Grapefruit Cocktail
Ingredients
2 ounces Deep Eddy's Grapefruit Vodka
2 ounces Ruby Red Grapefruit Juice (not shown)
1.5 Lemon Sour Mix
1 teaspoon Agave Nectar
Grapefruit Wedge
Fresh Basil
Ice Cubes
Instructions
In a cocktail shakercombine, grapefruit flavored vodka, ruby red grapefruit juice, lemon sour mix, agave nectar, and top with ice cubes.
Secure the lid on the cocktail shaker and give it a mighty and tumultuous shake for 30 seconds.
Strain contents into a glass and garnish with a fresh wedge of ripe grapefruit and a fresh basil leaf.
Serve.
Drink responsibly, and never drink and drive
Who's ready for cocktail hour?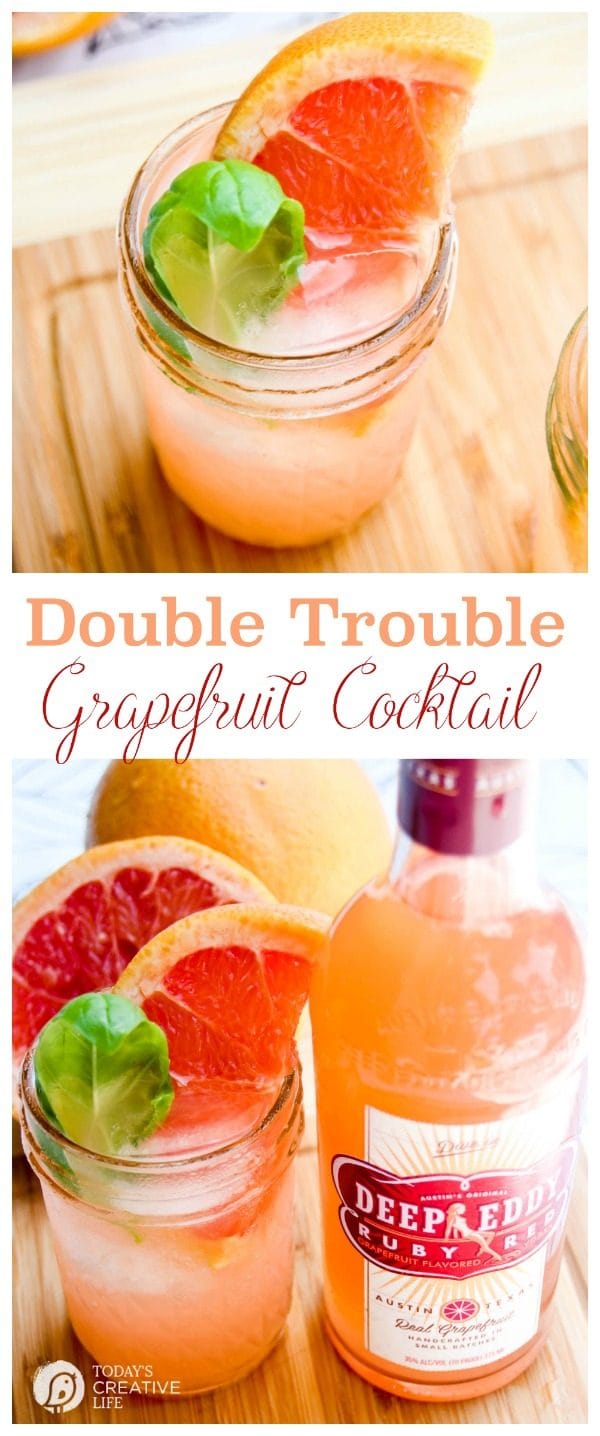 ---
More Cocktails for you!