I was asked to do a post for Alpo later this week and it got me thinking about making some homemade dog treats!
Homemade Dog Treats Recipe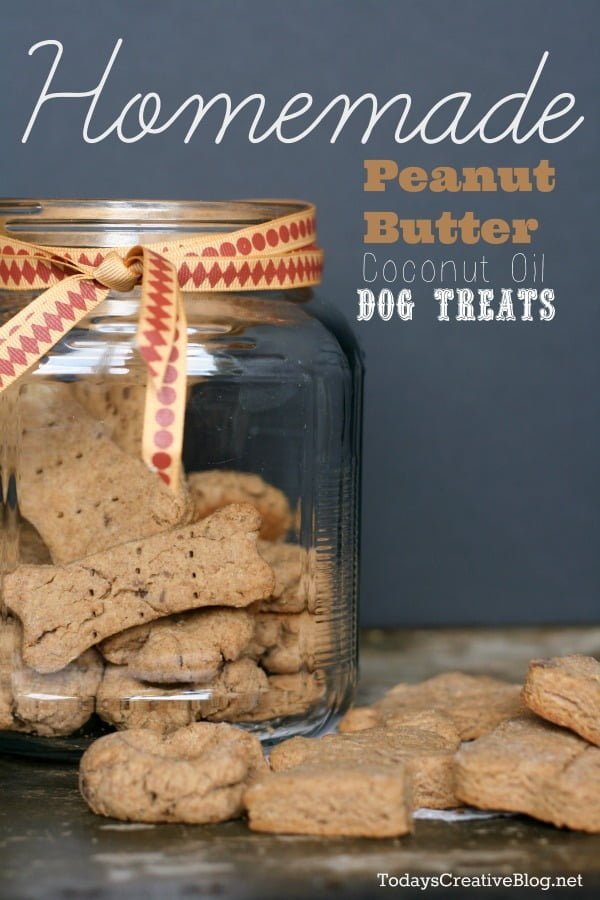 My sweet girl Maybelline loves to snack just as much as the next dog, but she is picky! In fact she will not eat the red colored dog biscuits at the pet store. The checkout gal is learning and will dig around in the box looking for a plain one just for her.  To make her look even more like a princess, she very very gently takes a treat, then takes her sweet time eating her treats. It can take her at least 1 minute or more to eat a simple dog treat. She's picky…… In fact, she will NOT drink out of the dog fountain at the dog park or another dogs bowl. I don't blame her. Have you seen how some of those dogs drool?  Not very lady like at all.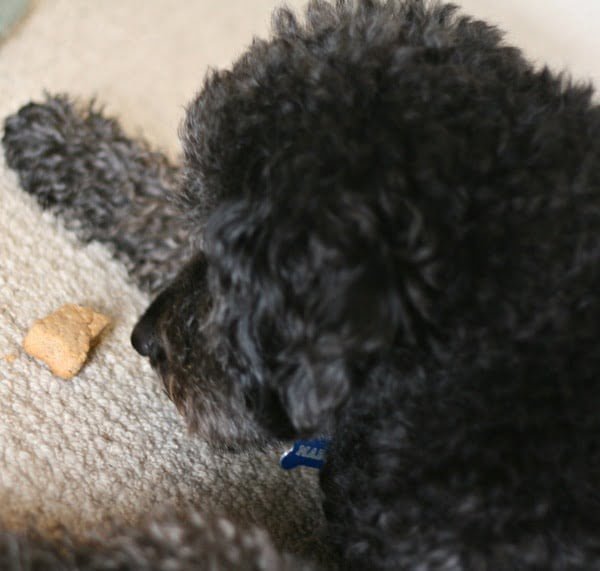 So I guess she's really a germaphobe princess.  (I kinda like that trait)
I found the cutest dog themed cookie cutters, made by Martha of course. Here's another brand I found with all the shapes.  Mini Dog Bone 5-Piece Cookie Cutter set
.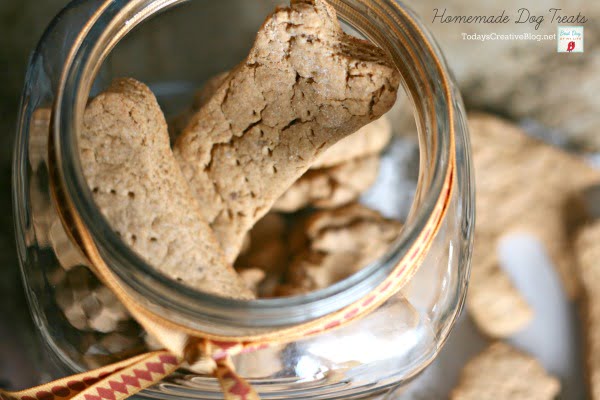 Homemade Dog Treats
If you don't want to roll it out, just roll small pieces into a ball and press with a fork like peanut butter cookies. Your dog could care less if it's shaped like a bone or not. I added a couple of tablespoons of wet dog food just for extra flavor. Completely optional. Just don't tell people they're for human consumption. 🙂
Ingredients
2 cups whole wheat flour
1 tablespoon baking powder
1 cup peanut butter
1 cup milk
3 tablespoons coconut oil
Instructions
Preheat oven to 375°F
Combine all ingredients into your mixing bowl, I used my kitchen-aid mixer, but a hand mixer works great too.
Mix on Medium until well blended.
Placing your dough on a floured surface, and knead.
Roll it out. Mine kept looking like it would crumble apart, so I didn't roll it out too thin.
Cut out your shapes and place on a greased cookie sheet. I poked holes with a fork in case they wanted to bubble, but mostly because it looked like I knew what I was doing. 🙂
Bake for 10 minutes.
Notes
Please pin this post, but please do not copy and paste the full recipe details onto FB or Pinterest.
See that google+ button below?  Click it…..go ahead.  Thank you!