I've spent a lot of time in the kitchen lately making Apple Cakes, Dog treats and Pumpkin Brownies and it's happening. Fruit Flies have invaded my kitchen and I must stay calm.
The saving grace is at least they don't bite. Every year, I Google How To Get Rid Of Fruit Flies and every year, I end up doing my tried and true method.  It's not pretty, but it's pretty effective and it doesn't take any fancy supplies. I have found that if I use the good apple cider vinegar, like Braggs
 or Trader Joes, the one's with the "mother", it tends to work even better. The "mother" is the unfiltered sediment……so look for the unfiltered apple cider vinegar.
How to Get Rid of Fruit Flies -DIY Trap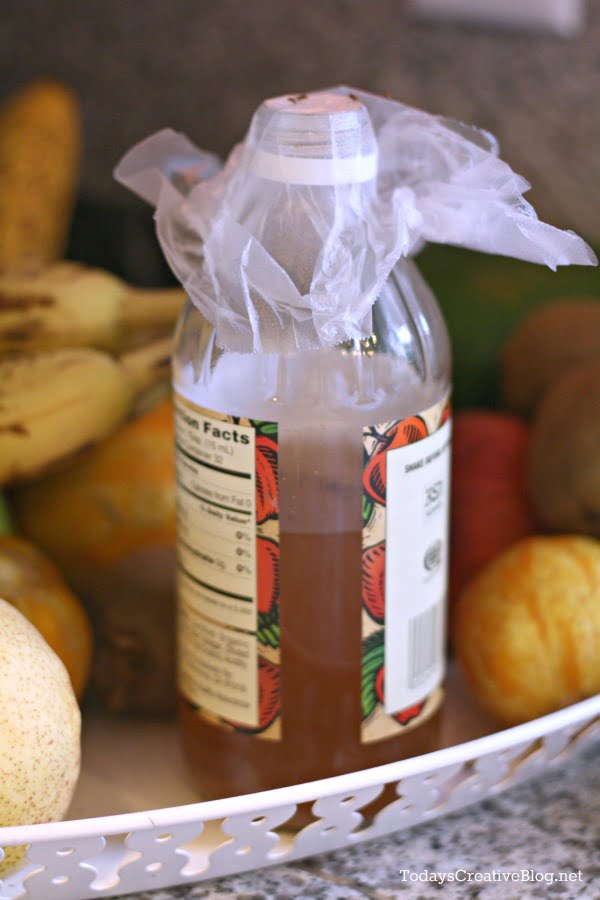 Items needed:
Unfiltered Apple Cider Vinegar
Plastic Wrap (I like the press and seal kind best)
rubber band (only if you use the regular plastic wrap)
something sharp to poke a hole in the plastic wrap
You don't need a full bottle of vinegar. I hate using a new bottle and prefer to use one that's almost gone. Fruit flies don't drink much.
Taking the cap off the vinegar, simply press a piece of plastic wrap over the top making it tight over the top of the bottle. I used a bamboo skewer, because it's what was handy, to poke holes in the top.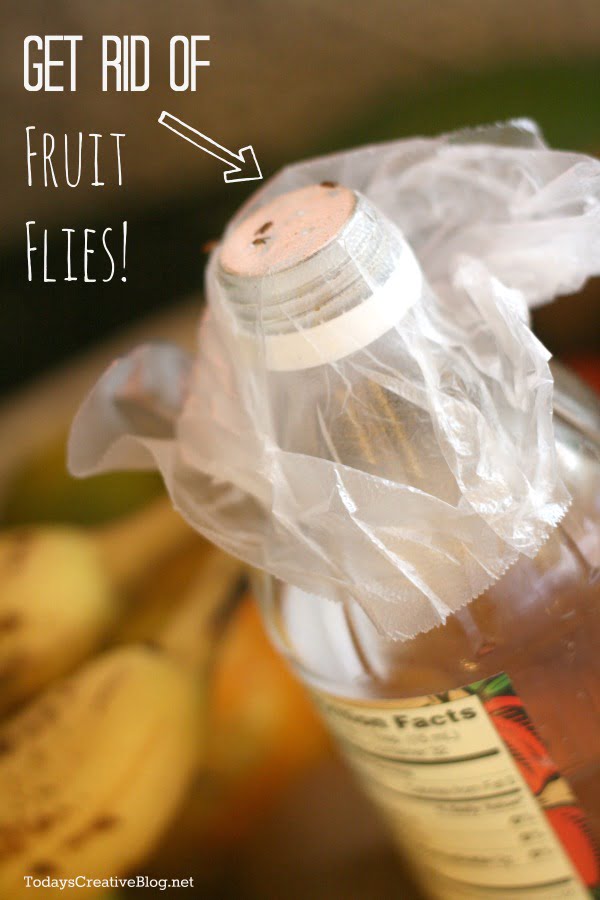 The fruit flies climb through the holes and are too dumb to find their way out. Or they're just too drunk. It's a happy death.  See that brown area in the vinegar?  Those are all fruit flies that are no longer driving me crazy!!!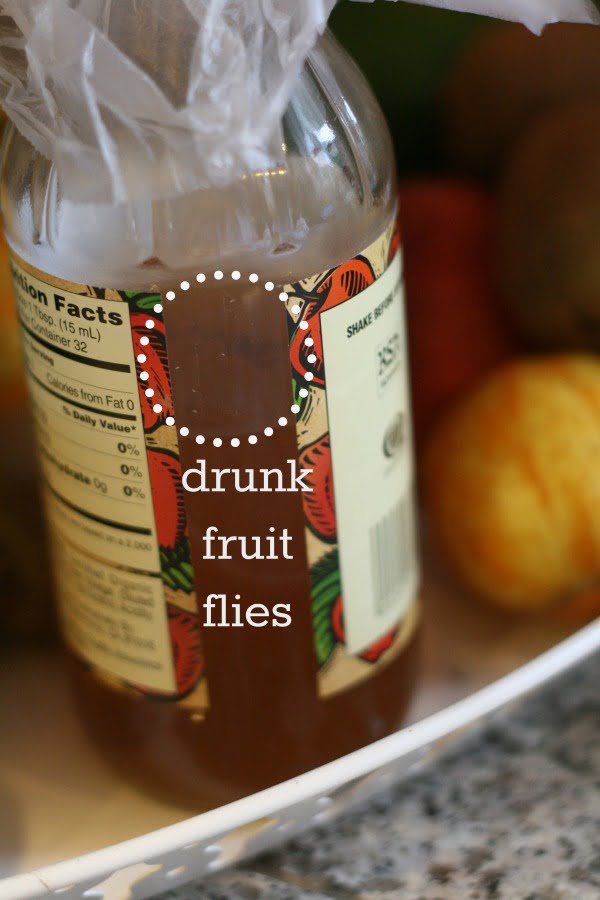 Now I suppose I could keep all my fruit in the fridge……….but come on…….banana's do not like being in the fridge.
How do you survive fruit fly season?
Are you on Instagram?  I am! Join me.