I'm thrilled to be partnering with Plaid again, showing off their new FolkArt Multi Surface Paint and New Handmade Charlotte Stencil Patterns. Both are launching soon and can be purchased from Michaels.
I worked with them before, designing a leash hanger from their craft stencils. With some new designs from Handmade Charlotte, I had to do more Stenciled Dish Towels. The kitchen themed stencils are darling! I really enjoyed working with these!
The Multi Surface Paint is a crafter's dream come true. You can paint on glass, fabric, paper, wood, tin….and more. It's washer and dish washer safe. It's dreamy! Keep reading…..you'll have a chance to win a $100 gift card to Michaels and a gift pack of this amazing FolkArt Multi Surface Paint.
Stenciled Dish Towels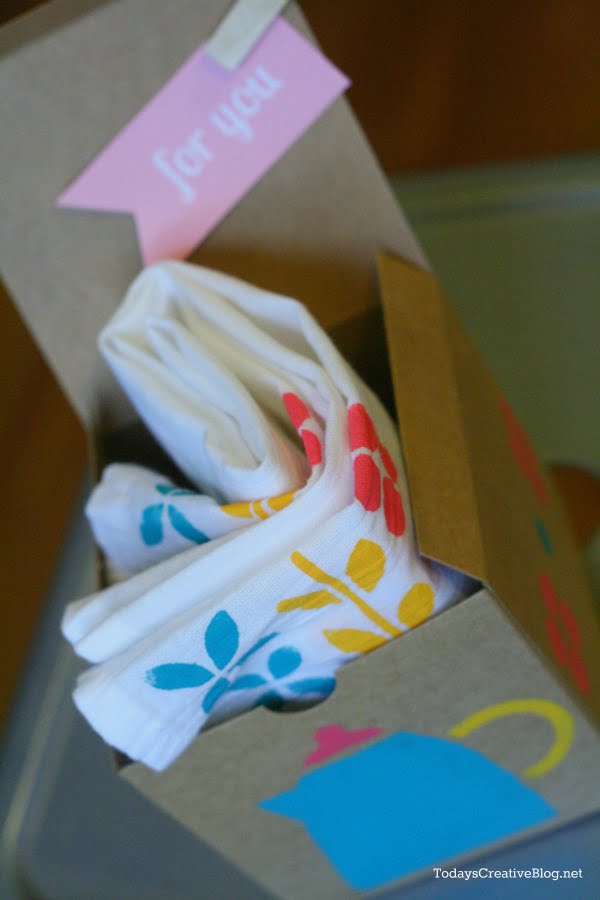 Each package comes with a few sheets of themed designs. After choosing what I wanted to use, I was careful to pop out the cut outs. I save my cut outs because I may also want to use them for a reverse technique.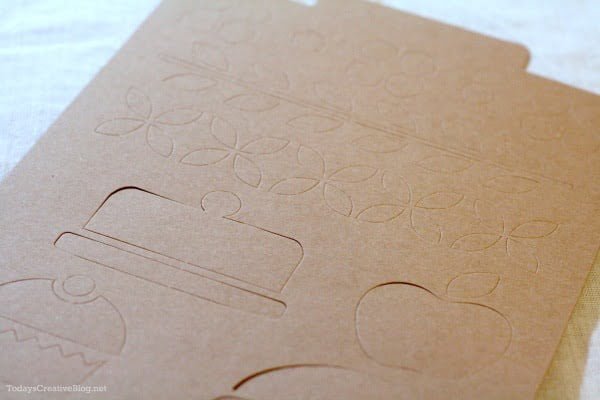 I didn't save the little bits though because I'm not into tedious work.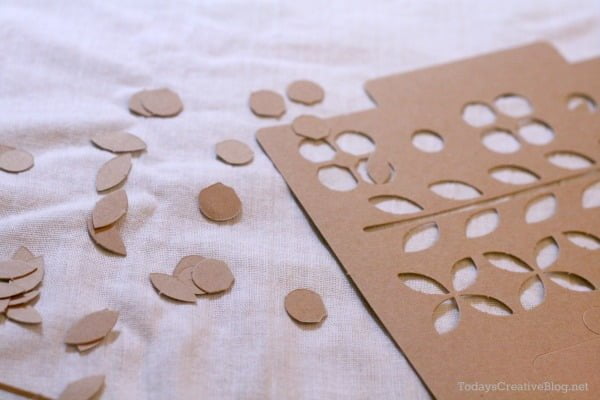 I used masking tape to tape down my stencil and soon realized I could only tape the top and bottom, otherwise, once moved……… the tape would end up being on the wet paint that I just painted. I thought working with 3 different colors would be fun. Using small daubers, I carefully daubed the paint over the open portions of my stencil. Once painted, I gently pulled the stencil up, realigned, pressed the tape down and painted away!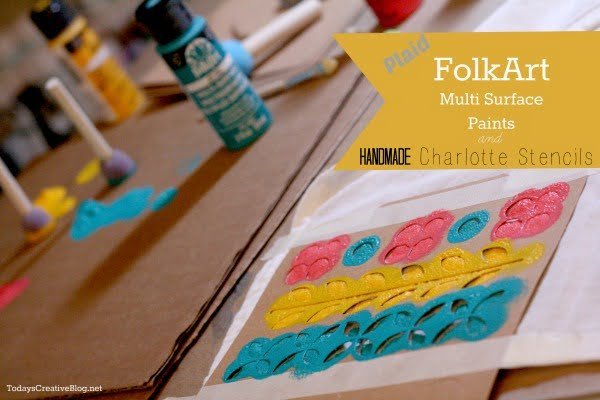 I was pleased to find out that this stuff dries quickly!
I thought this would be a cute hostess gift and painted up a Kraft box to coordinate. So much better than flowers, don't you think? I completed this project from start to finish within 30 minutes.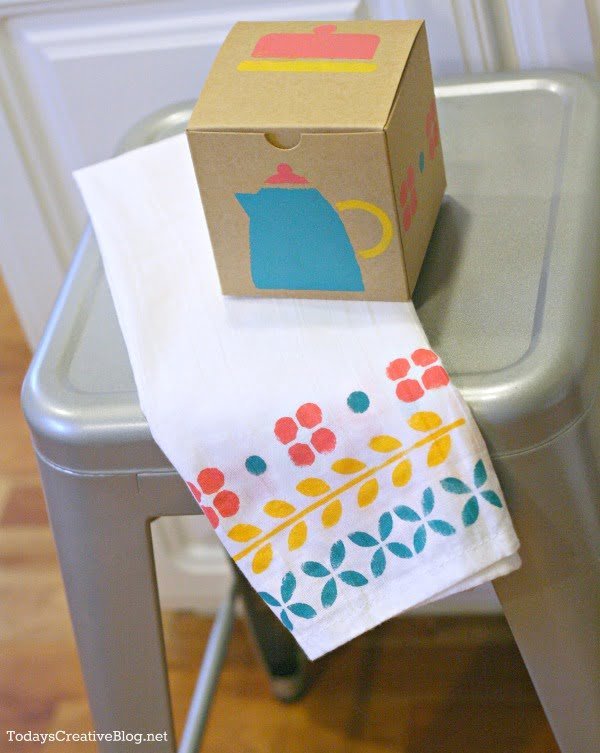 Now I may have to make up a few more Stenciled Dish Towels with the coordinating stencils I haven't used yet.
I printed up a quick "For You" gift tag. You can download it here and just cut them out when needed.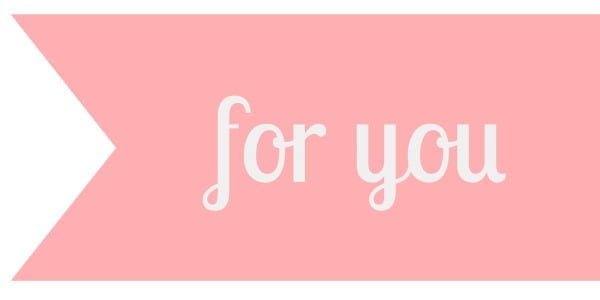 Plaid on Facebook
Plaid Crafts on Twitter
This is a sponsored post by Blue Print Social and Plaid. I would have bought this product anyway had it not been sent to me for review. I was compensated for my time in creating a craft, writing, photo styling & editing. All opinions shared are ALL mine.