You're going to love this tutorial! I'm going to show you how to paint on fabric with regular acrylic paint! I have been wanting to try painting on simple cotton flour sack kitchen towels for a while and I didn't realize that I could use regular acrylic paint on fabric. I was also eager to use a mixture of blue paints for a classic look.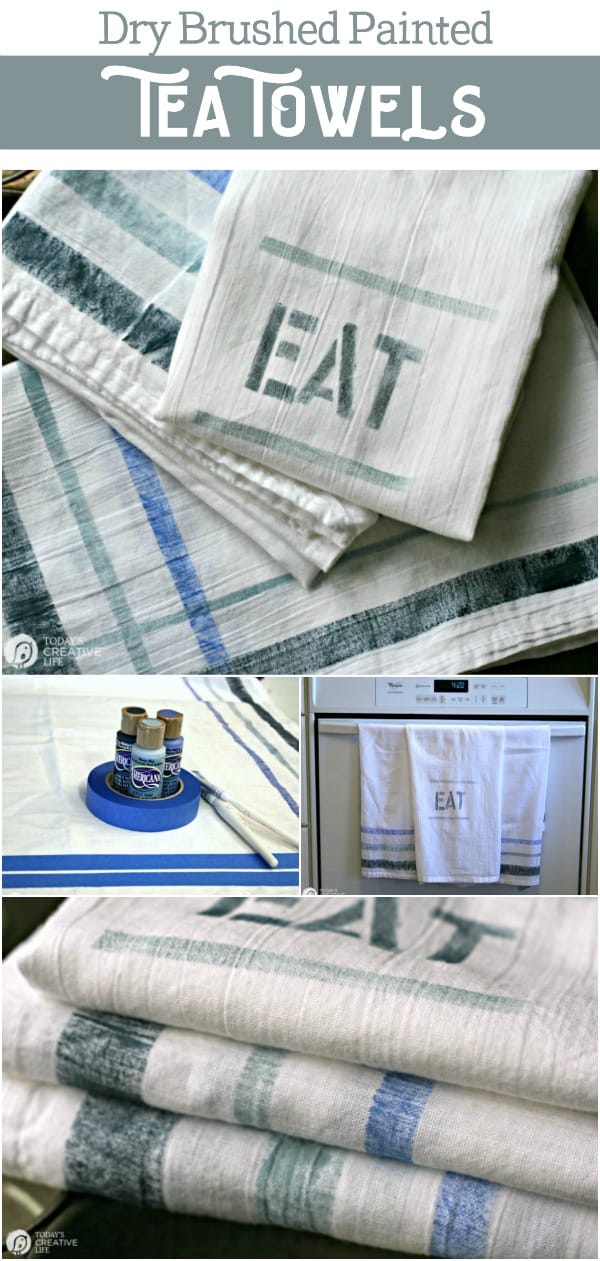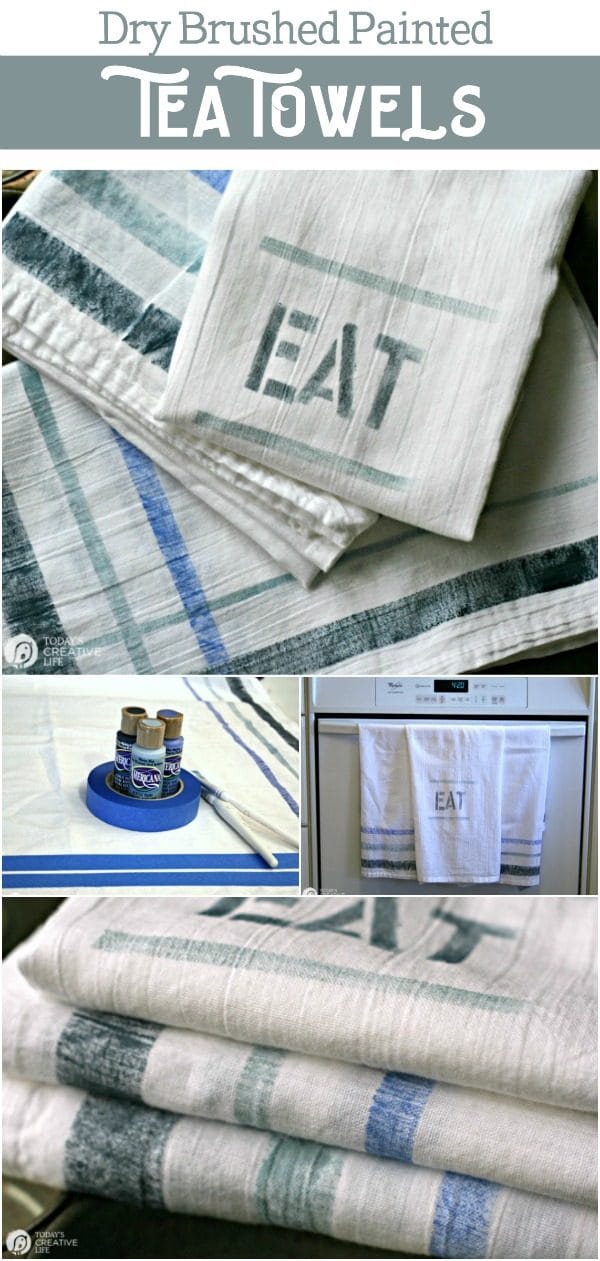 I was thrilled to find out I could! I made the cutest farm style kitchen flour sack towels that will also make the best gifts!   These were very very simple after a trial and error.
How To Paint on Fabric
My directions are pretty simple.
1. Items needed:
Affiliate links for products listed are for your convenience only. This costs you nothing extra. If you happen to purchase anything as a result of clicking, TCL will receive a small percentage. Thank you for your support. This allows me to continue to offer you free content. 
2. Spread out your cotton towels on a flat surface and mark your design with your tape. I did stripes on each end and a couple on each side. (line your surface with something just in case the paint bleeds through.  I've used an old vinyl plastic table cloth or just kraft paper. You can also use that clingy seal plastic wrap.)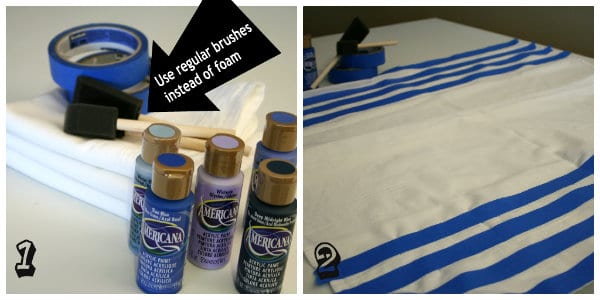 3. Water down your paint slightly.  Not too runny.
Prepare your brush for a DRY BRUSH technique by wiping excess paint off your brush onto paper.
4.  Brush lightly without pressing too hard several times until the desired color appears.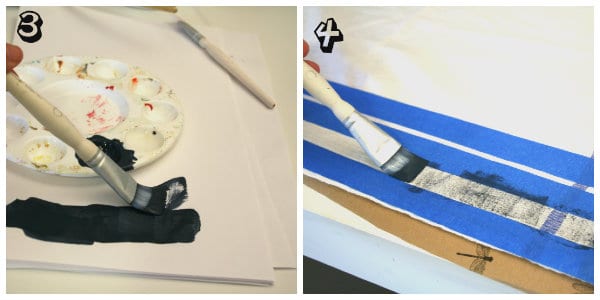 5. Peel your tape off as soon as you're done painting and repeat the other side of the towel.
6. Enjoy! I used a simple alphabet stencil for the "EAT".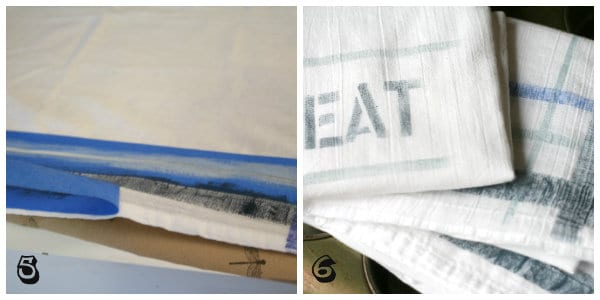 Wash on cold and dry on normal. They may fade a bit, but you'll be ok, it only makes them more vintage. 🙂  This project didn't take a lot of time. The taping is the time-consuming part.  I whipped up 6 or 7 towels in about 30 min.
The dry brush technique doesn't give a solid painted look…….I love the worn vintage look.  Didn't I tell you these would make the perfect gift?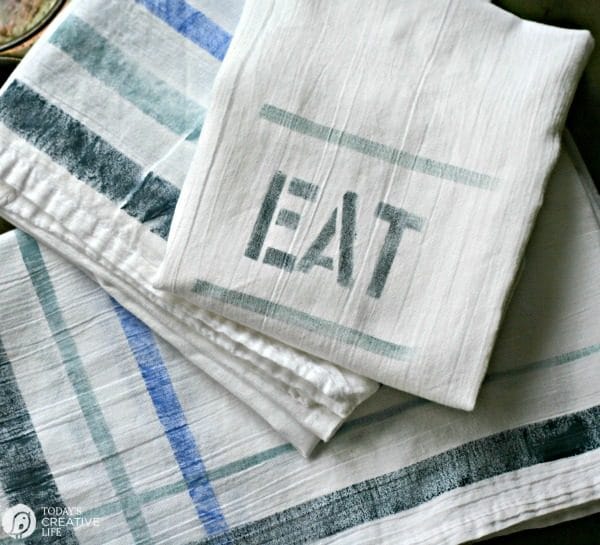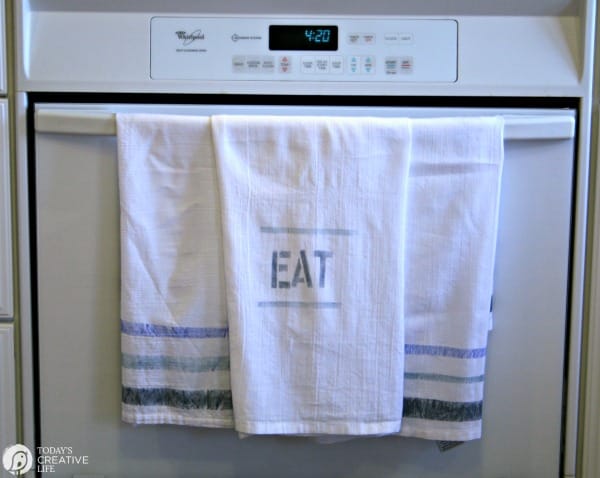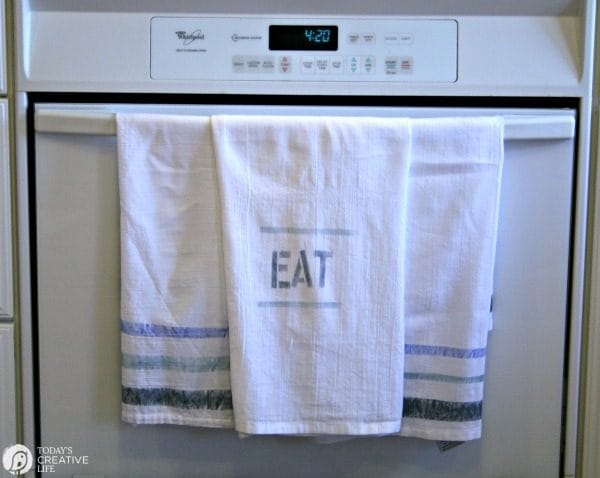 Had I googled first on how to paint on fabric with regular acrylic paint, I may have come across this tutorial. Very very pretty and she's using linen.  Pretty much the same instructions. Way prettier.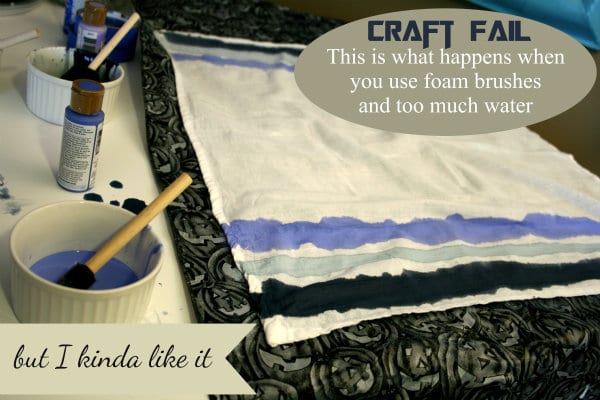 And had I googled before and used her tutorial, I may not have had this CRAFT FAIL! But you know………I kinda like it.  It's not the vintage look I was going for, but it's still pretty cool.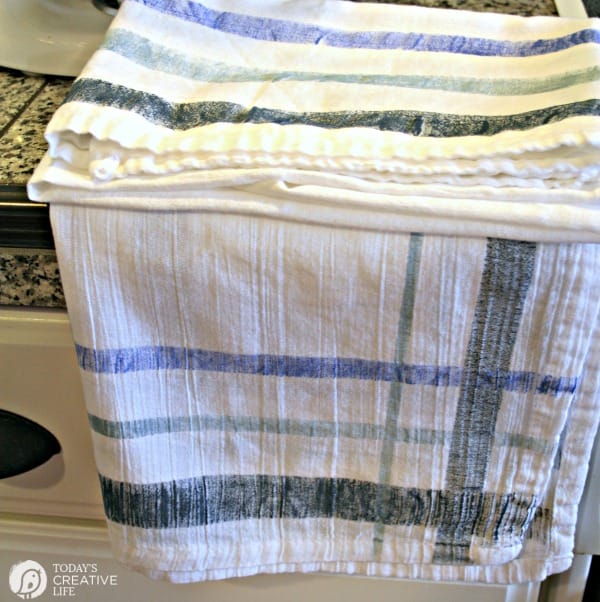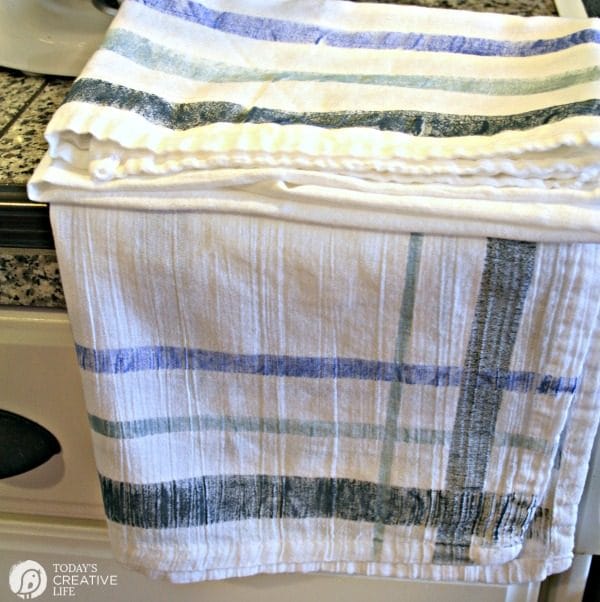 ---
DIY Craft Ideas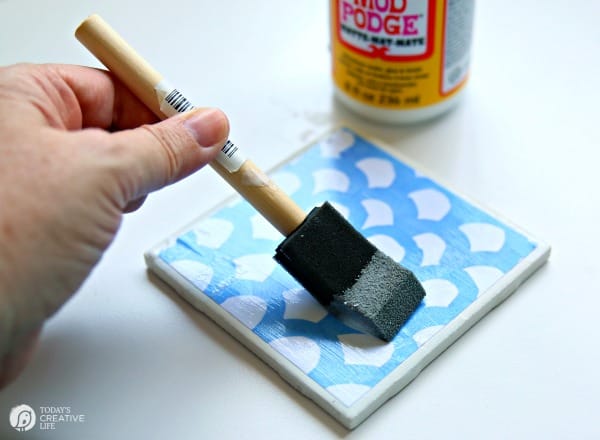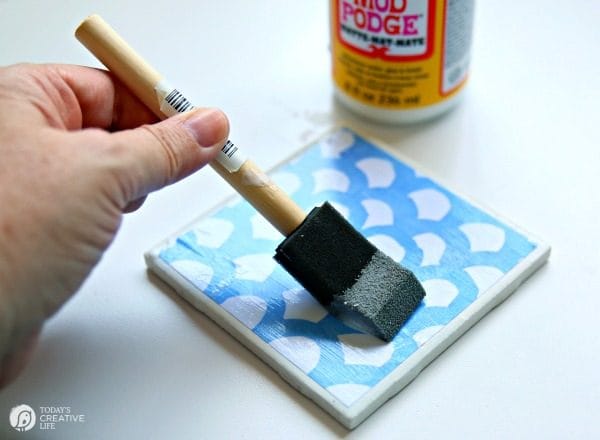 DIY Drink Coasters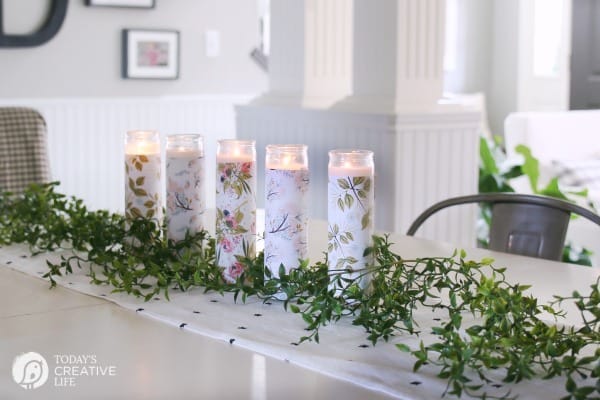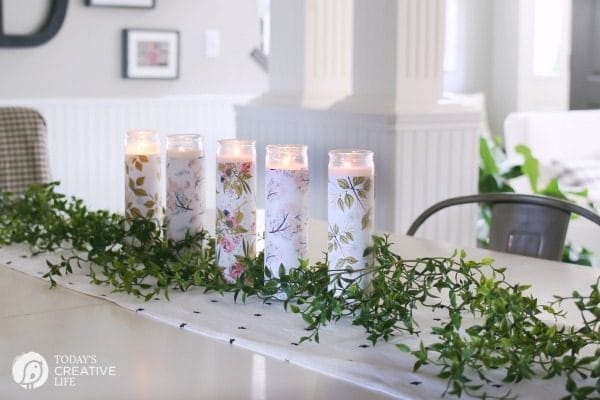 DIY Paper Wrapped Candles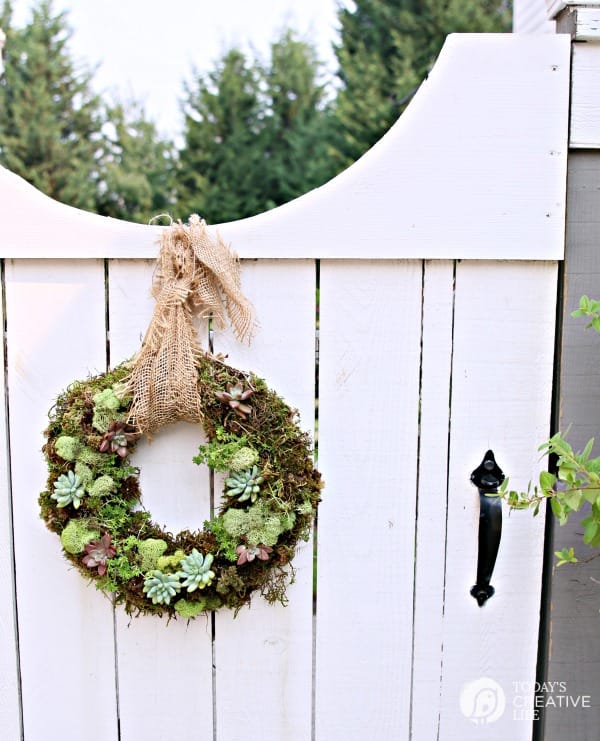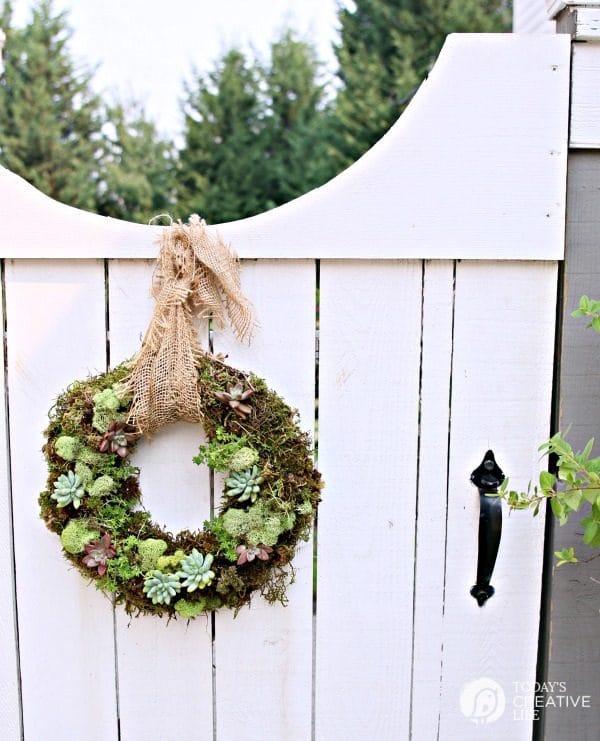 DIY Succulent Wreath