The Halloween decorations just keep coming! I used my Silhouette to create a little spooky decor in my bathroom……of all places. Of course a Cricut Explore (on sale now) or any vinyl cutting machine will work.
Silhouette Cameo Halloween Projects – Easy Halloween Decor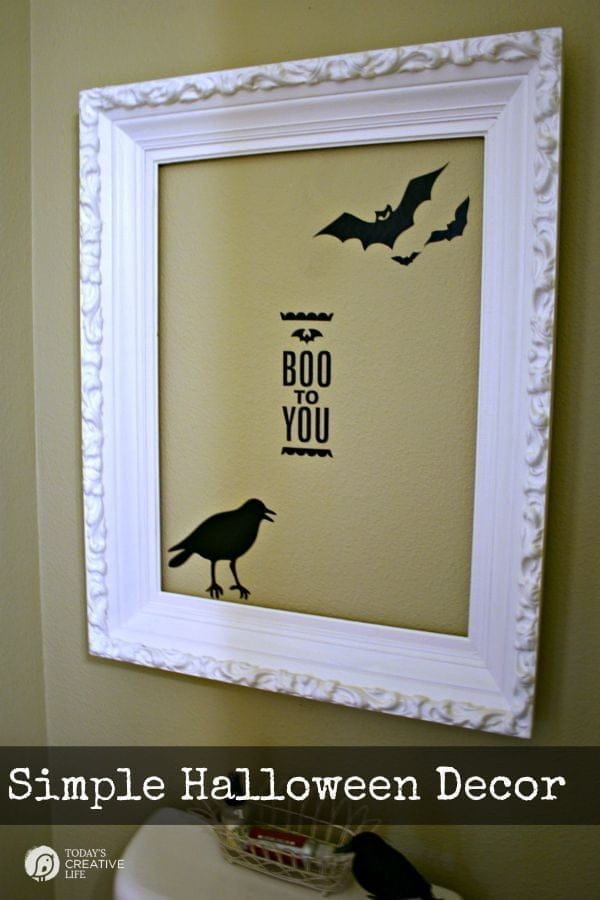 I found this old frame at my local antique mall and fell in love with it. It is the perfect size for my bathroom wall above my toilet. Since I'm not sure what I want to put in the frame, I thought I'd fill it with some Halloween Silhouettes using my Silhouette Cameo.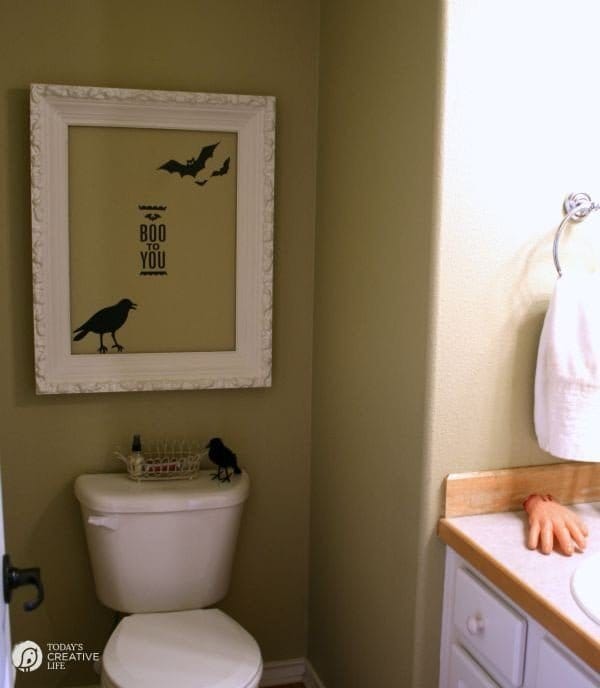 I chose a few pre-designed images from their software and cut it on black vinyl. I transferred it directly to the wall, and can easily remove it when Halloween is over.
I can change it out with a large silhouette of a Turkey for Thanksgiving, and then Santa for Christmas. I've got it all planned! This took me about 15 minutes to complete. Simple and quick! My kind of craft!
I always keep a variety of vinyl on hand in a several of colors. That way you'll have what you need, when the creative bug bites you!
I used their metallic papers for my wine glass number labels………love those. I used my sketch pens on this project! These are pretty cool. You replace the cutter with a pen and it draws for you. I also used them for my spirograph gift bags.
More Easy Projects using a Vinyl Cutting Machine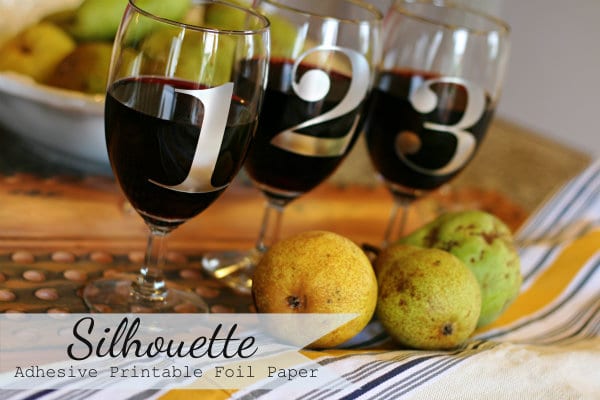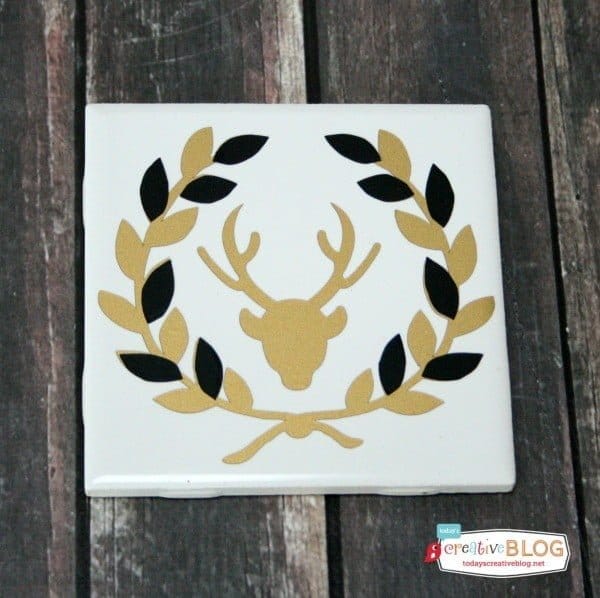 This post contains affiliate links.