I don't get too excited about decorating my mantel. I was looking for Halloween mantel ideas that were short…… I was pretty happy with using my Halloween Spooky Terrariums and adding other spooky items. But my mantel never has that grand and beautiful look. I have to keep my decor somewhat short………I'll explain later.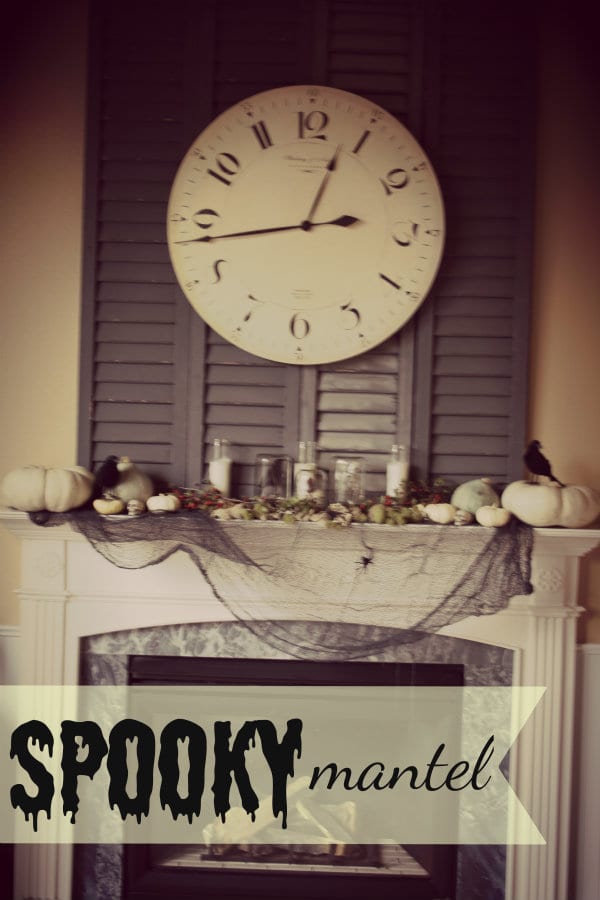 So I tend to do a long row of decor to bring in a bit of personality.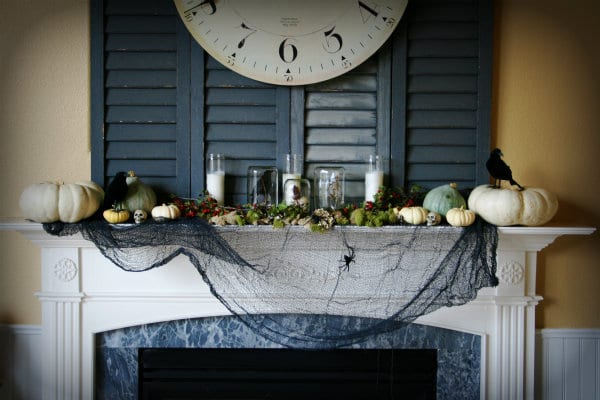 I picked up a few supplies at my local dollar store to add to my terrariums. To spook it up a bit.
I can't get enough white or green pumpkins this time of year.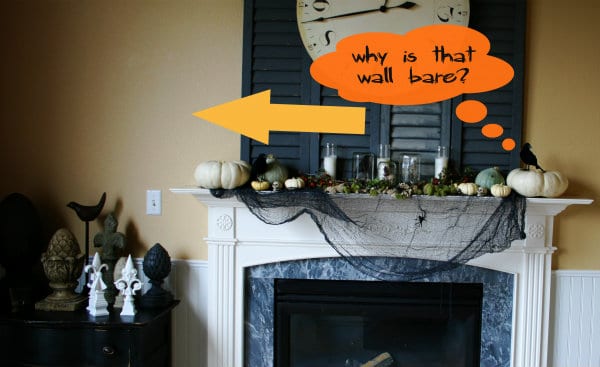 You may be wondering why that wall is bare……..looks a bit out of place for a girl who likes to decorate. Do you remember back a few months when I threw a fit over my husband wanting a TV over the fireplace? And I told him he could….. ONLY if he would make my shutters slide, so I could cover it up when I wanted.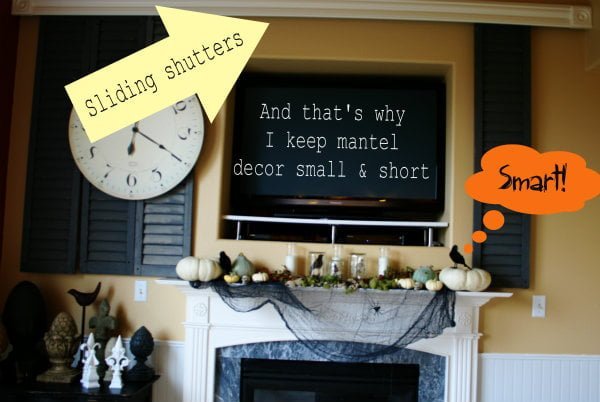 So….. That's why that wall is bare. Now I'm looking for another small cabinet to go on the right side of the fireplace. And that is why my mantel decor needs to be short. It can't get in the way of TV watching or in the way of a sliding shutter. (first world problems)
************************************