We LOVED the Printable Cutlery Pouches that Sibylle from Funky Time did this spring, and now she's brought them back for a few spooky and creative ideas for Halloween. A free printable just for your Halloween party table.
Creative Ideas for Halloween – Free Printable
Print up as many as you need to create the coolest Halloween Table around.  Whether it's just a Halloween family dinner or a party, these little printable pouches are sure to make your event stand out.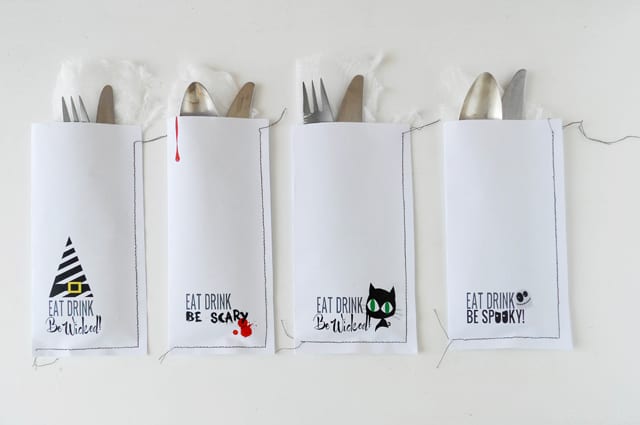 If you don't sew……..no worries.  I don't either and I just used staples.  Still pretty cute!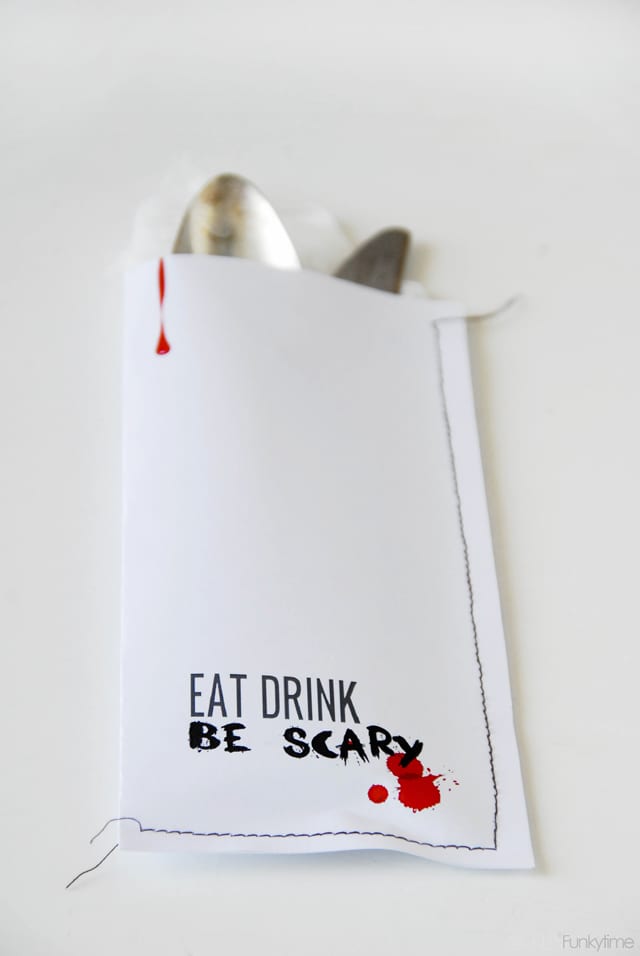 Pick up a few cheese clothes to use for napkins, stuffing it in with the flatware………looks very festive!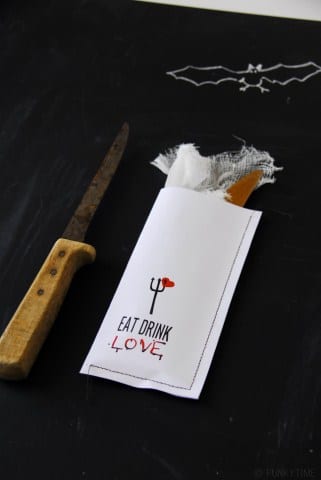 Thanks Sibylle.  I love what she surprises me with each month!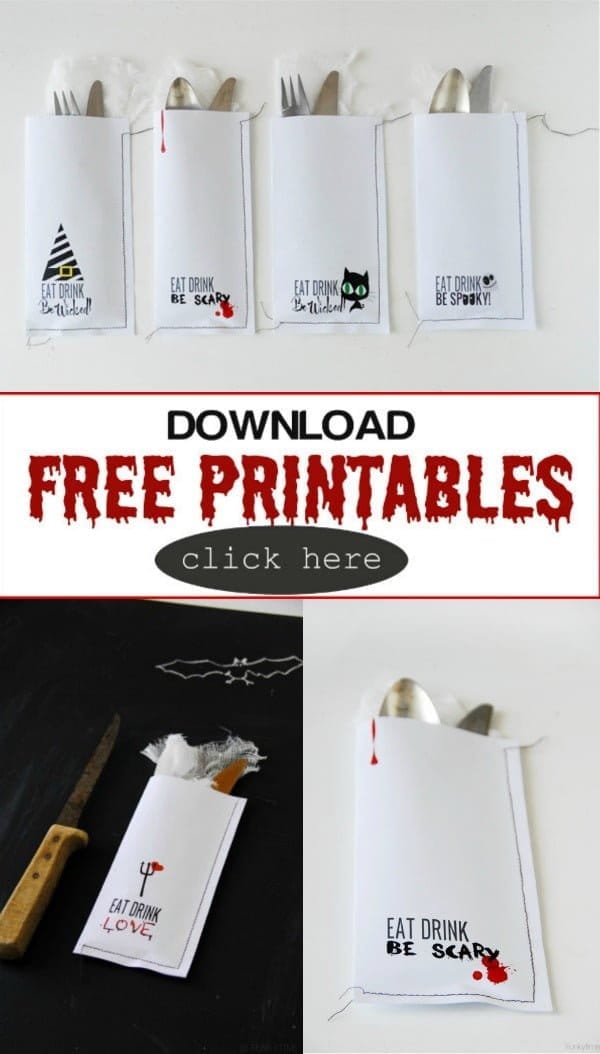 Head on over and see what other amazing things Sibylle does.  Her site if FULL of happy inspiration.