I've got quick and cute Halloween Craft Ideas today! These Halloween Candy Boxes were easy and quick using my Cricut machine. It was easy to create original treat boxes to hand out to some of the kids in my neighborhood.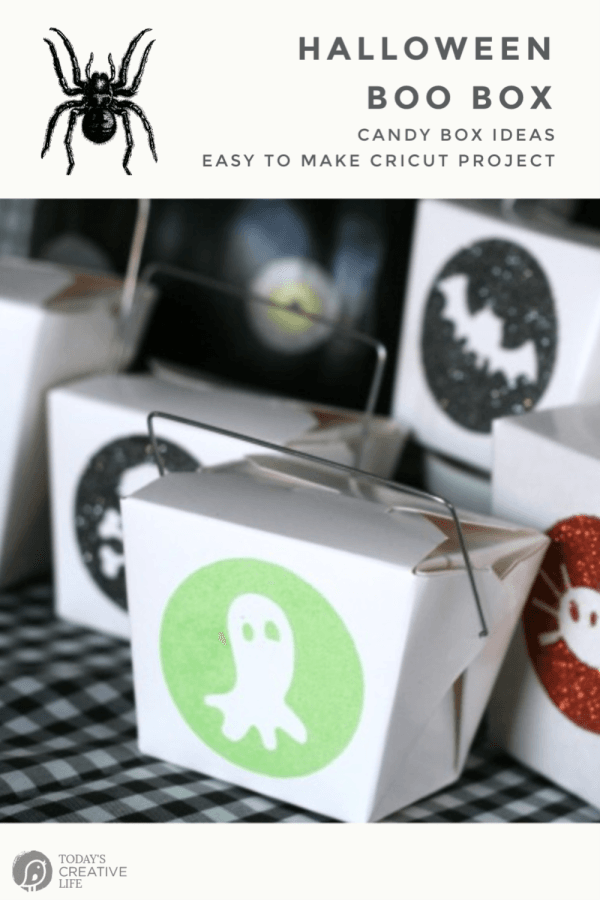 Halloween Craft Ideas
Using my Cricut, I've done fabric ink, sketch pens, chipboard boxes, vinyl, heat transfer and more.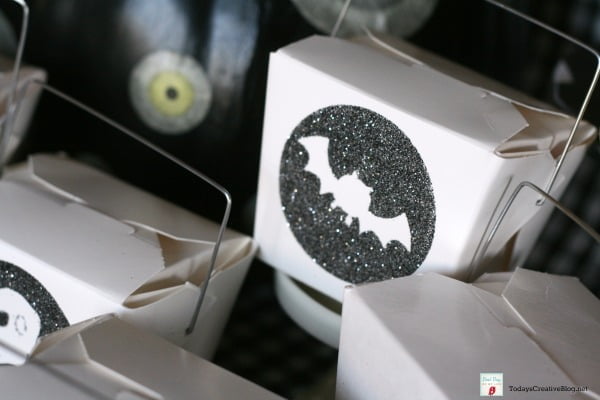 How to Make Halloween Treat Boxes
Supplies needed for Halloween Decorated Candy Box
I have a TON of these takeout boxes and thought they would make the perfect BOO Box. If you've been booed, then you know what I'm talking about. This was super easy and pretty fast.
Cut Design or Shape on the special paper.
Peel the yellow backing off to expose a sticky side.
Place sticky side down on your project and rub to make sure you've got a good application.
Peel the white paper off to expose you to the top sticky side.
Sprinkle glitter or flocking dust over the sticky design.
Shake off excess. Use a soft craft brush to brush off any excess that's stuck on the non-sticky sections.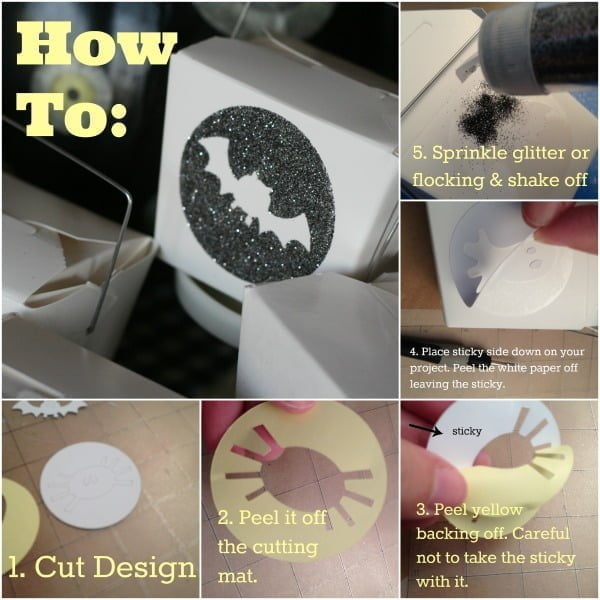 I'm really liking the flocking. The green ghosts are kinda fuzzy. How cool is that?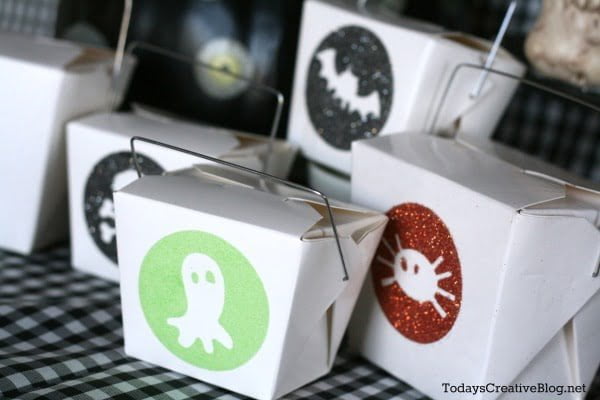 Fill them with tricks or treats and hand them out to your neighborhood kids. They'll think you're the coolest house on the block!
Or hand them out as party favors if you're having a Halloween party!
Halloween Treat Ideas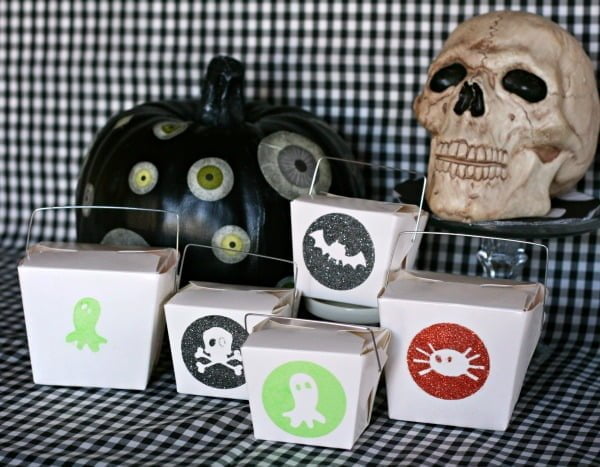 These craft supplies make creating Halloween Craft ideas easy! Create DIY holiday decor, gift ideas, and more.
---
Halloween Craft Ideas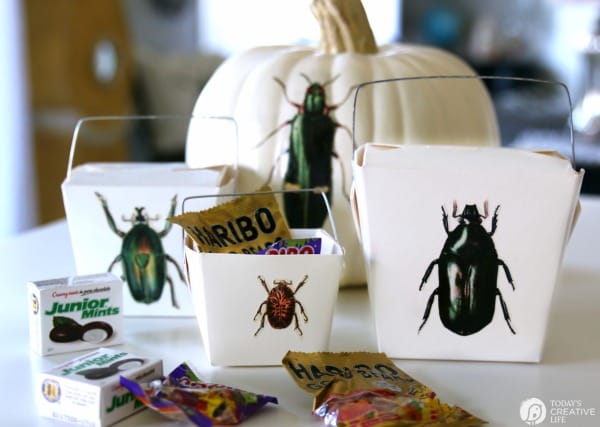 Halloween Treat Box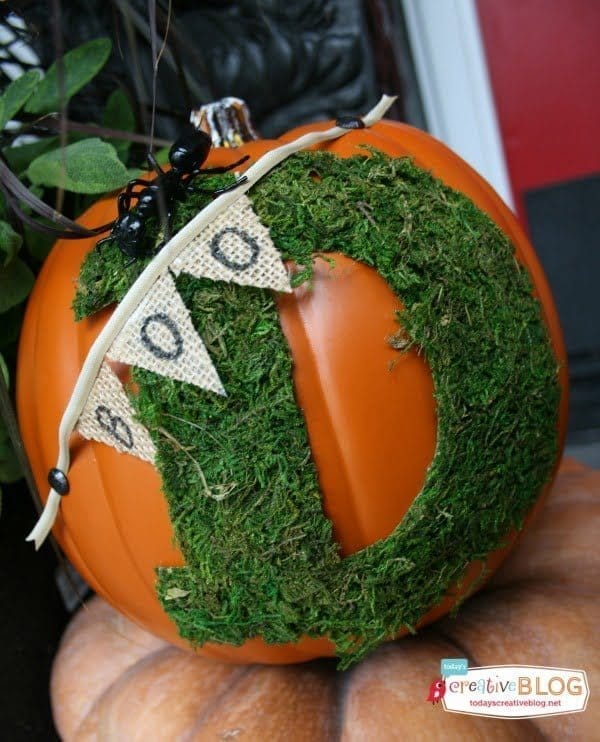 No Carve Pumpkin Decorating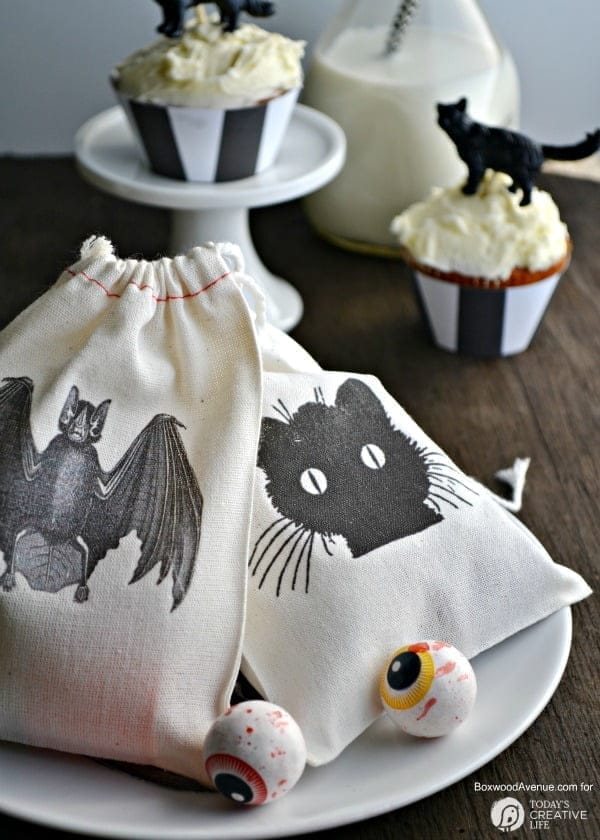 Halloween Goodie Bags