I've got quick and cute Halloween Craft Ideas today! Silhouette sent me a box FULL of all kinds of fun. Self Adhesive cardstock, printable fabric, double sided adhesive paper, tattoo paper……seriously, the things we can do with that machine is amazing.  I wish I knew more.
Halloween Craft Ideas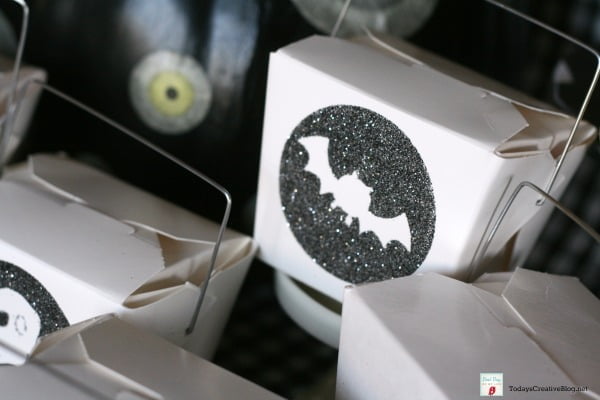 I've done fabric ink, sketch pens, chipboard boxes, vinyl, heat transfer and more.
For my project, I used the Double sided Adhesive.  I have a TON of these Chinese takeout boxes and thought they would make the perfect BOO Box.  If you've been booed, then you know what I'm talking about. This was super easy and pretty fast
I've done a pretty quick tutorial for you if you've got a Silhouette or a Cricut and you'd like to try the Double Adhesive.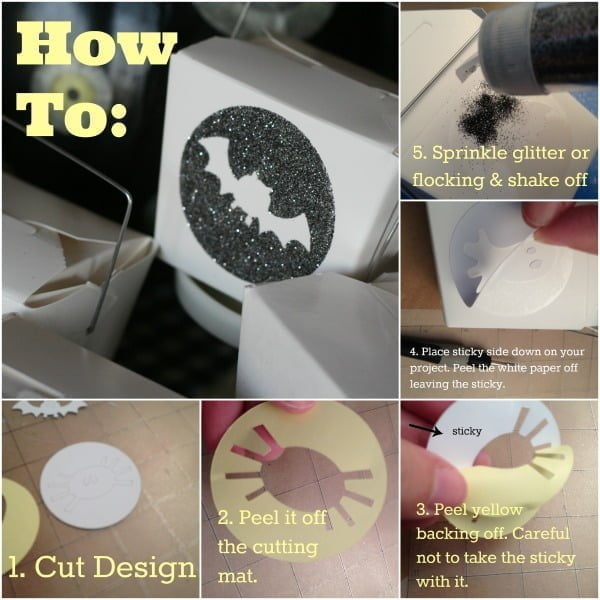 I'm really liking the flocking. The green ghosts are kinda fuzzy. How cool is that?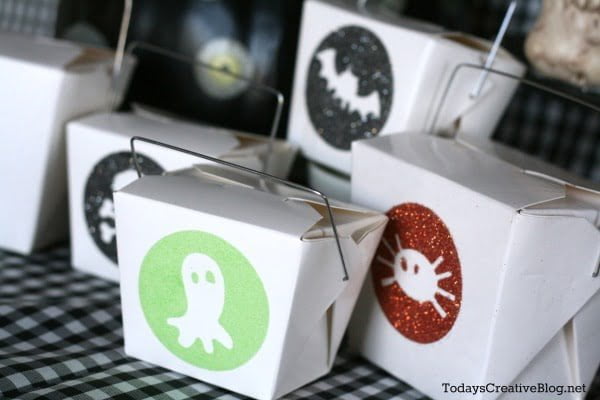 With a huge supply of Chinese take out boxes and my Silhouette, I'm set. So many things I can do.  Just think of all the holiday gifts or gift wrap you could make!