I love making my own shaped boxes using my Silhouette or Cricut along with chip board!
This Mother's Day Gift comes complete with a nice gift inside that is actually a Mother's Day Printable.
Mother's Day Printable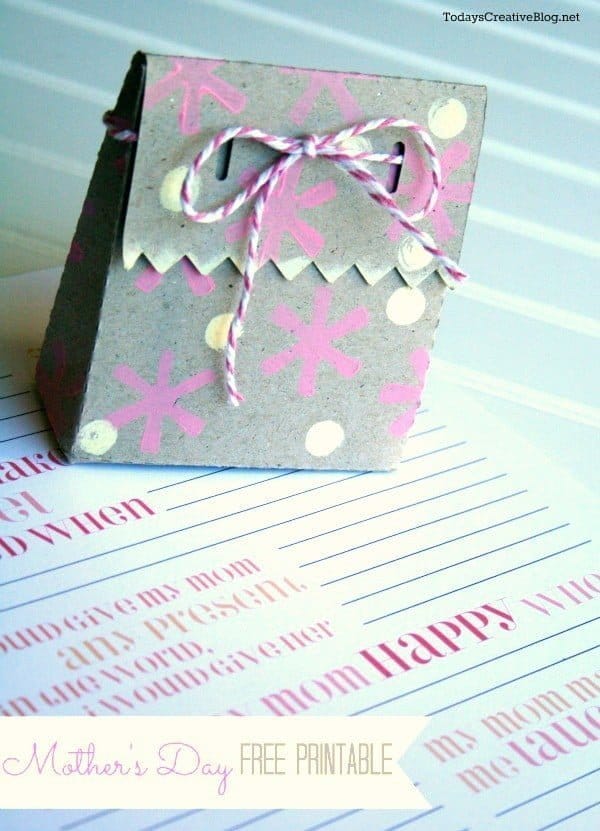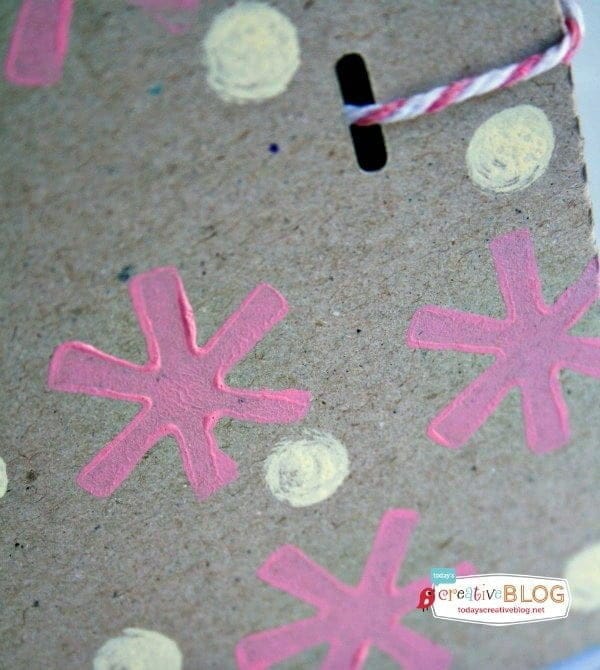 I thought I'd make one of those cute 3D boxes, perfect combination for the Mother's Day questionnaire. Megan from Balancing Home, one of my Printable Contributors, created this adorable, simple printable perfect for Mother's Day. Combine this printable with last year's Mother's Day Printable and place inside this cute box!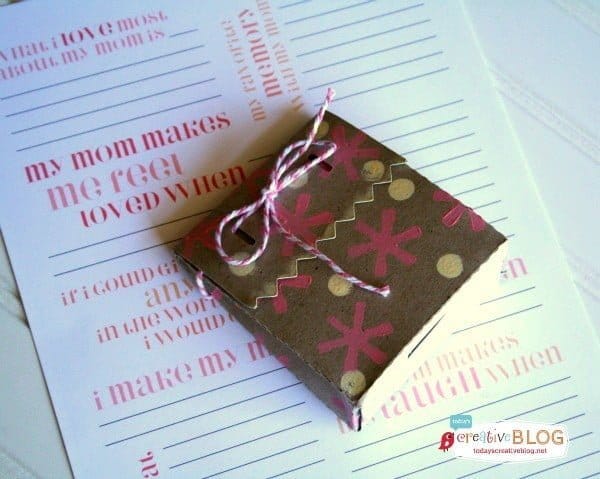 Print it out on cardstock or regular copy paper, have your child fill it out and save it forever! You could make these boxes up early and create a Mother's Day Kit for them to give you on Mother's Day……….maybe while they serve you breakfast in bed? These are great for year round…….especially if you scrapbook. Or frame it!
Download your free Mother's Day Printable HERE.
You can find printable box templates from Silhouette or Cricut Design Space™. They have candy boxes,3D flowers, cupcake boxes, little bags like I made and more. The chip board is perfect for these since it's more sturdy than regular card stock. See free images of the week from Cricut.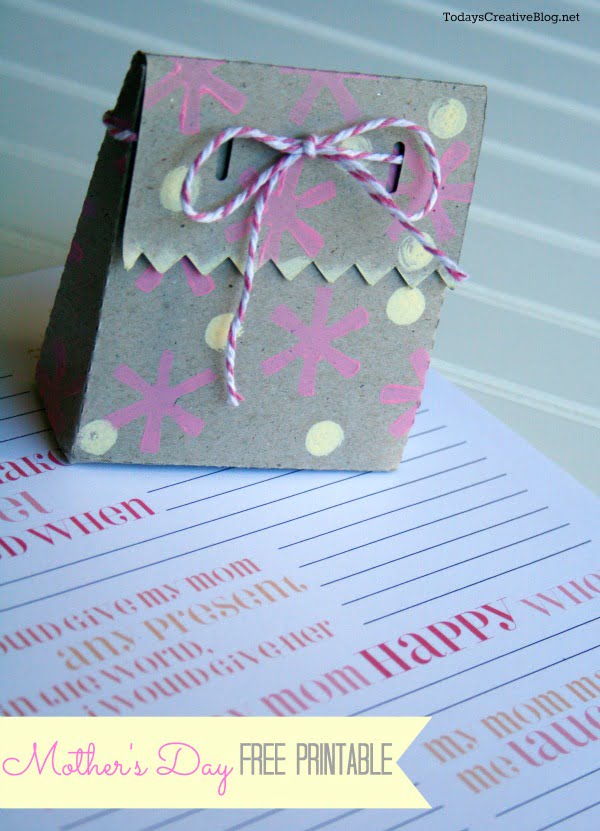 I like the look of naked chipboard, so I just painted a cute design to give it more personality. Added my all time favorite, bakers twine and called it good.
Don't forget to download your free Mother's Day Printable.

See other Mother's Day Ideas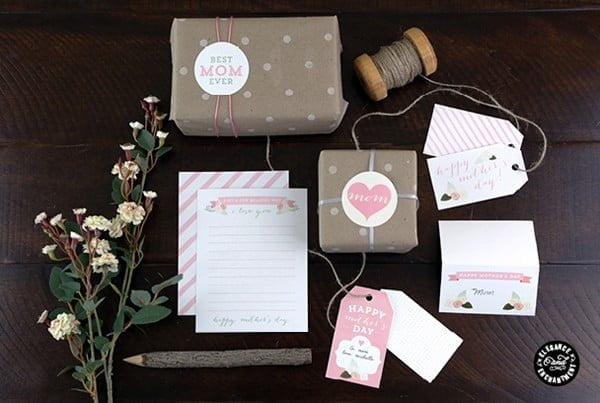 Mother's Day Printable Note Cards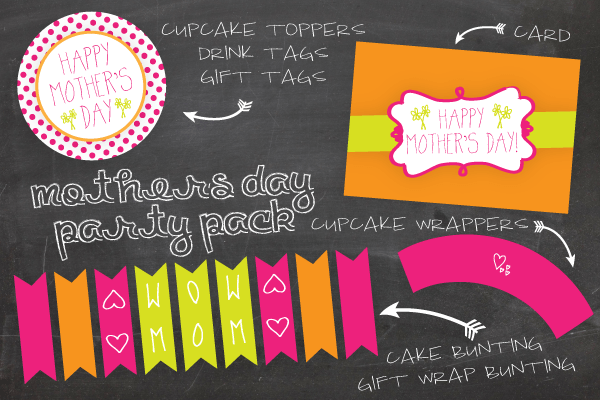 Mother's Day Printable Party Pack