Looking for something original for Mother's Day? Mother's Day printables certainly help with that.
You'll love these Mother's Day Printable Notecards by printable contributor Michelle from Elegance and Enchantment.
Mother's Day Printable Notecards
Her style is so feminine, soft and pretty! Perfect for Mother's Day. Lucky you, the notecards are FREE and she has a FREE adorable coordinating printables to mix and match with these note cards that make the gift wrap look like the actual gift.
Her printables make gift wrapping super easy with her pretty printable tags. Find the coordinating Mother's Day Printables HERE.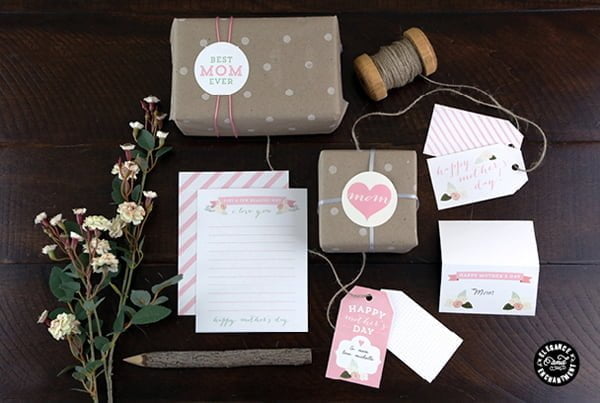 You should print up a few for your husband and kids to use for YOUR gift. How's that for dropping a hint?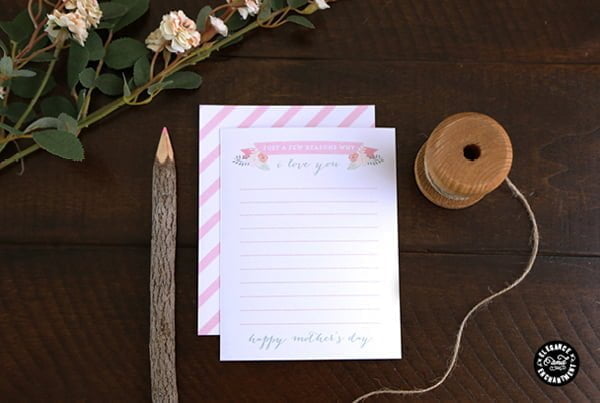 Feel free to share this post on your facebook or Pin it to save for later.
Just an idea……..but if you trimmed the bottom off this note card, you could use it year round.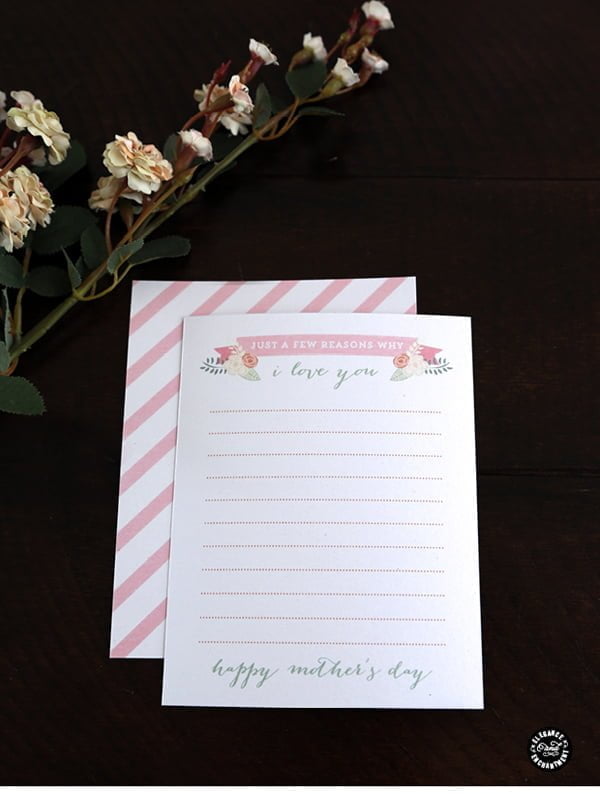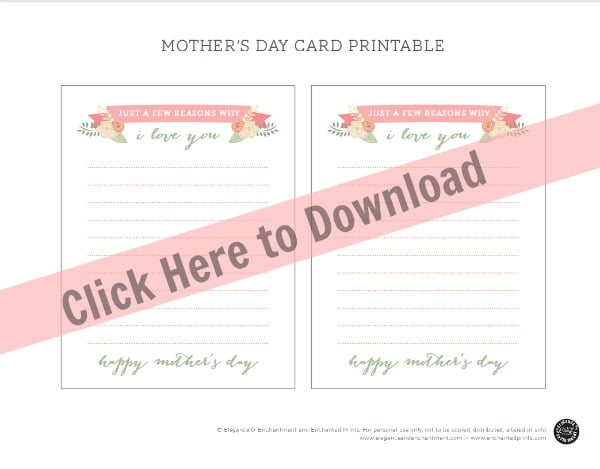 For coordinating Mother's Day Printable gift tags, visit Elegance and Enchantment. She has so many beautiful ideas and printables, you'll want to browse through her blog as well as follow her on Pinterest.