Happy Mother's Day! I cannot tell you how excited and giddy I get to see the printables from Sibylle each month! Sibylle from Fun.ky Time shares one of her original creations here on TCB monthly.  You can visit her site to see what else she's been up to. She is full of eye candy and fun gift ideas.  Her printable is just in time for Mother's day, but she's included a blank one to be used for other times of the year.  These cute little Matryoshka Dolls are precious.
Happy Mothers Day Printable Ideas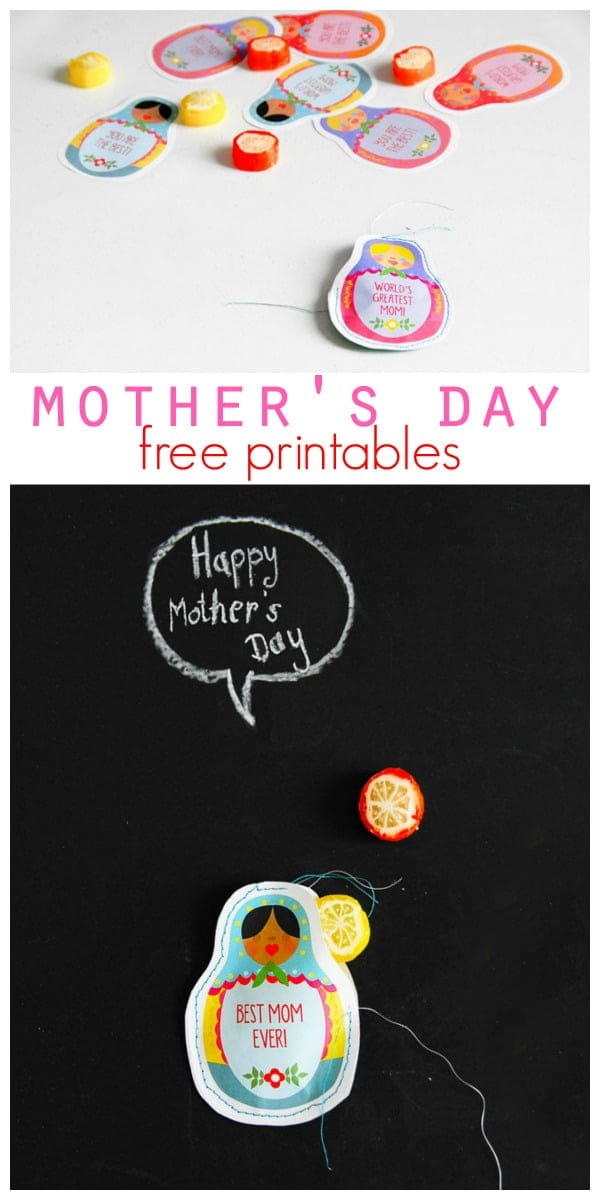 You'll also enjoy the other Mother's Day Printables I have. 
Sybille is so good at staging her printables.  These cute little Mother's Day Printable dolls can be used so many different ways.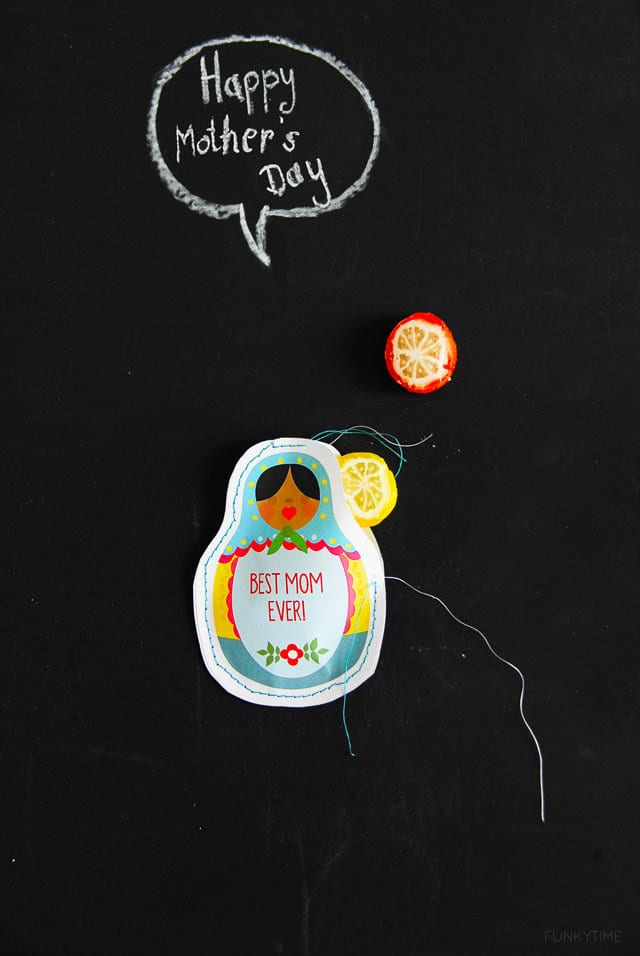 Use them as a small pouch to hold a secret treasure or message for Mom.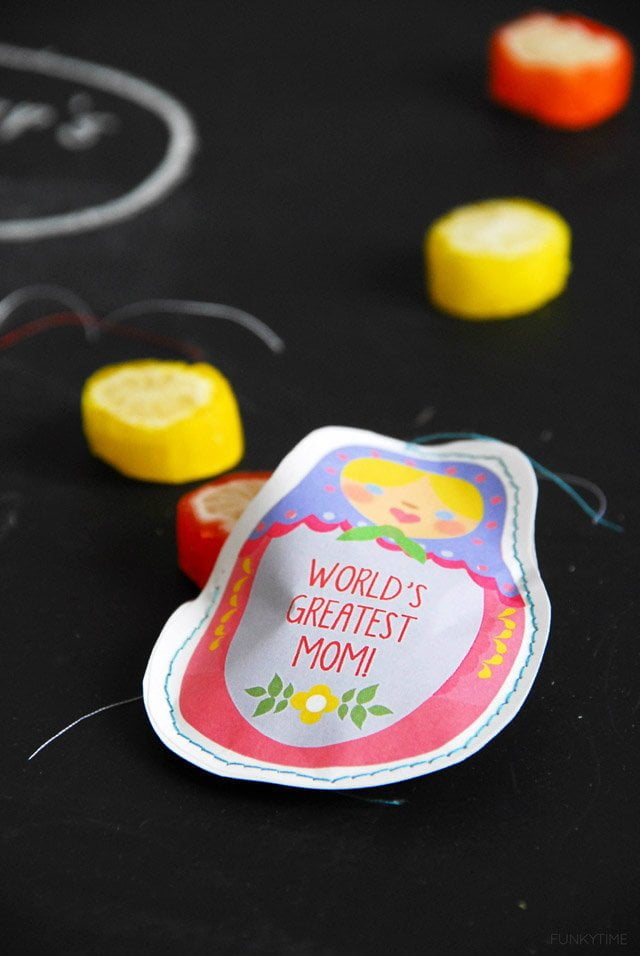 Sewing them together certainly adds a little flair. I'm sure if I was able to sew, I could do this…….I'm sure of it.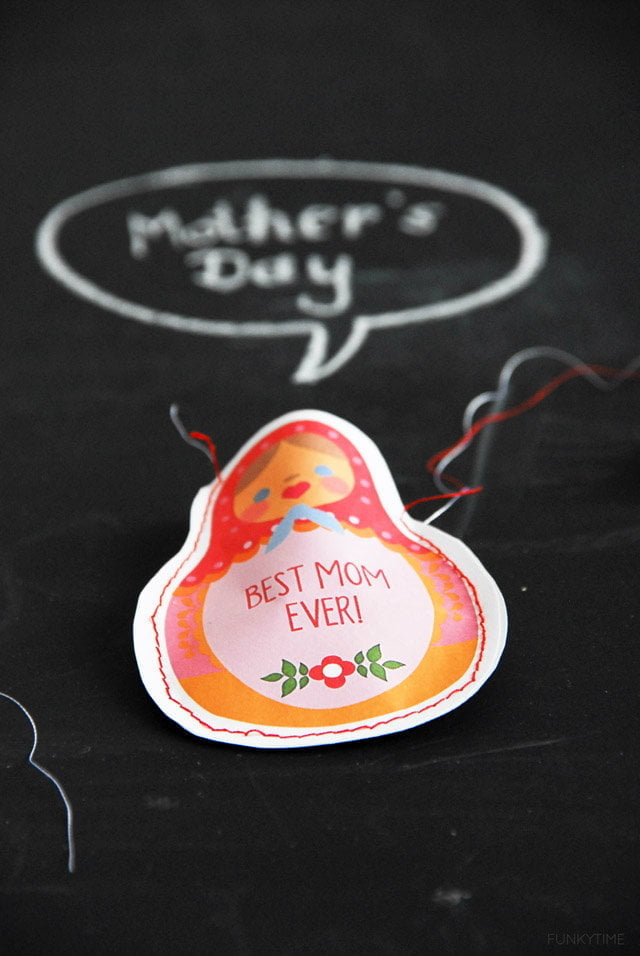 Such cute little printables to use for many uses.  Table decor, card making, string a banner, thread ribbon through and use as napkin rings.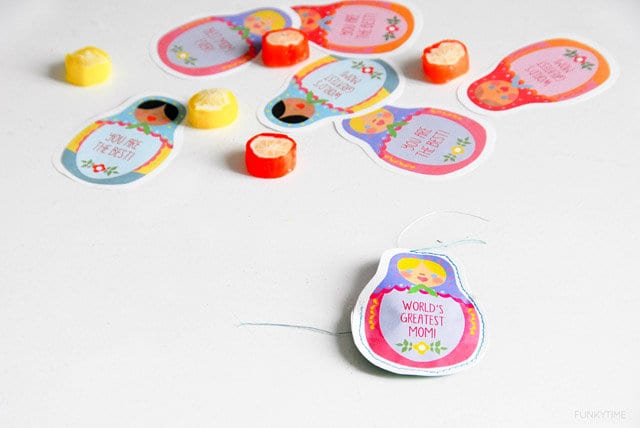 Or fill them……with yummy stuff for Mom.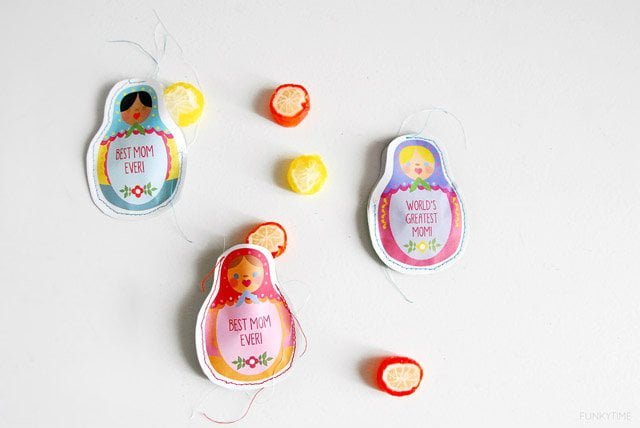 After cutting mine out, I used a ribbon to thread through and then tied it around a bouquet of flowers.  Looks pretty cute…….if I say so myself.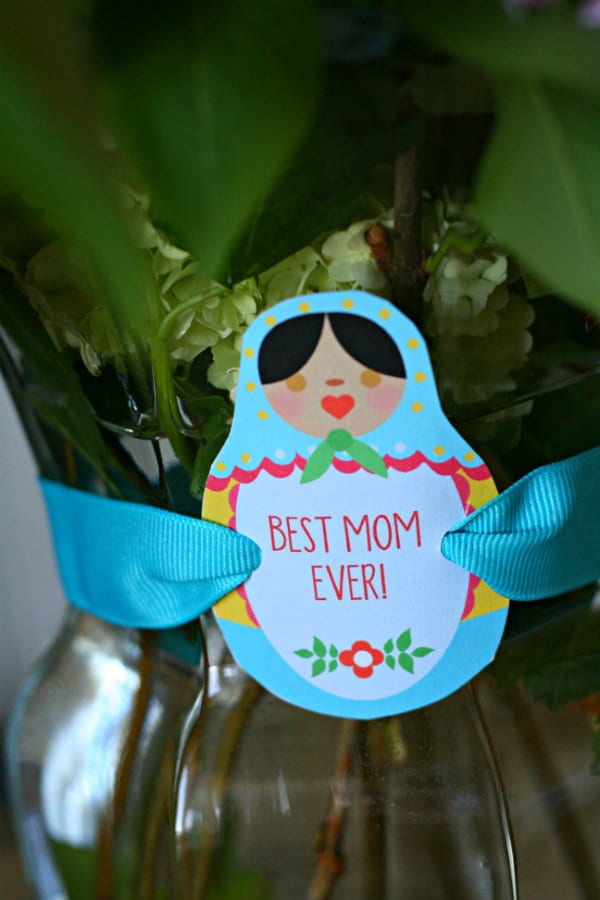 Or make a little pick and stick it inside your bouquet.  Or cupcake picks?  Yum!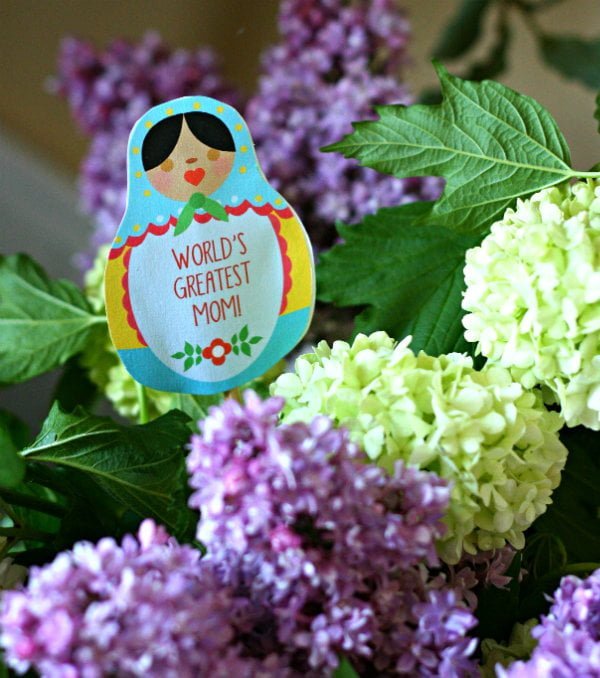 Gotta use your imagination!
I'd love to see what you do with them. Send me a link on my Facebook Page and I'll post them.
Thank you Sybille from Funky Time for another fun and amazing idea!
---