Happy Mother's Day! I cannot tell you how excited and giddy I get to see the printables from Sibylle each month! Sibylle from Fun.ky Time shares one of her original creations here on TCB monthly. You can visit her site to see what else she's been up to. She is full of eye candy and fun gift ideas. Her printable is just in time for Mother's day, but she's included a blank one to be used for other times of the year. These cute little Matryoshka Dolls are precious.
Happy Mothers Day Printable Ideas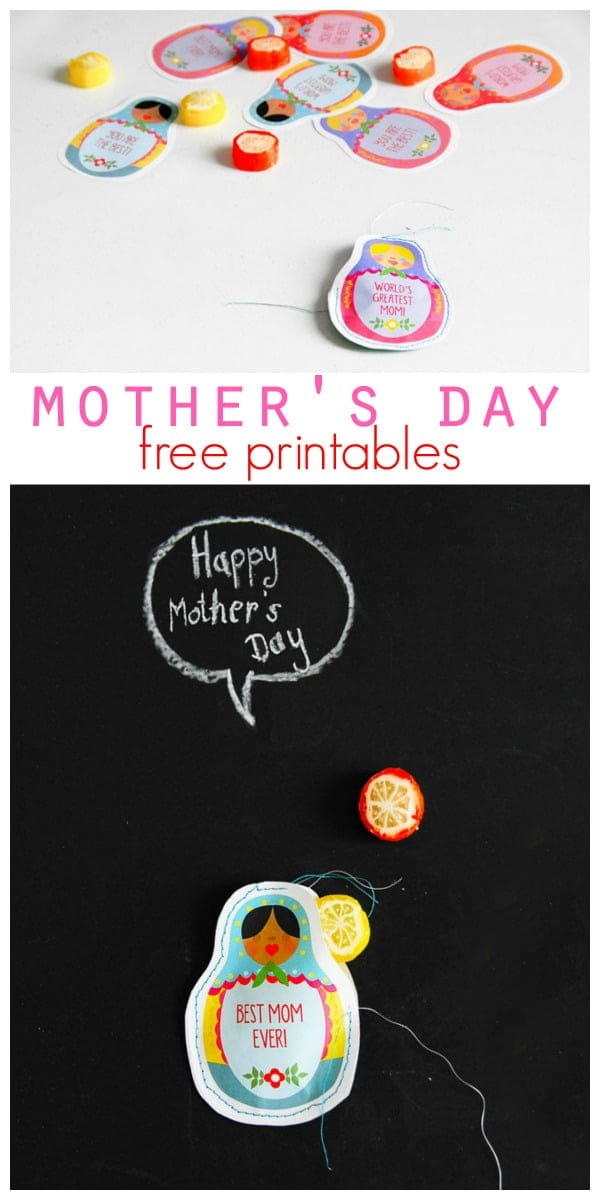 You'll also enjoy the other Mother's Day Printables I have.
These cute little Mother's Day Printable dolls can be used so many different ways.
Paper Pouch for treats
Gift Tags
Labels
DIY banner
Napkin Rings
Card Making
Table Decor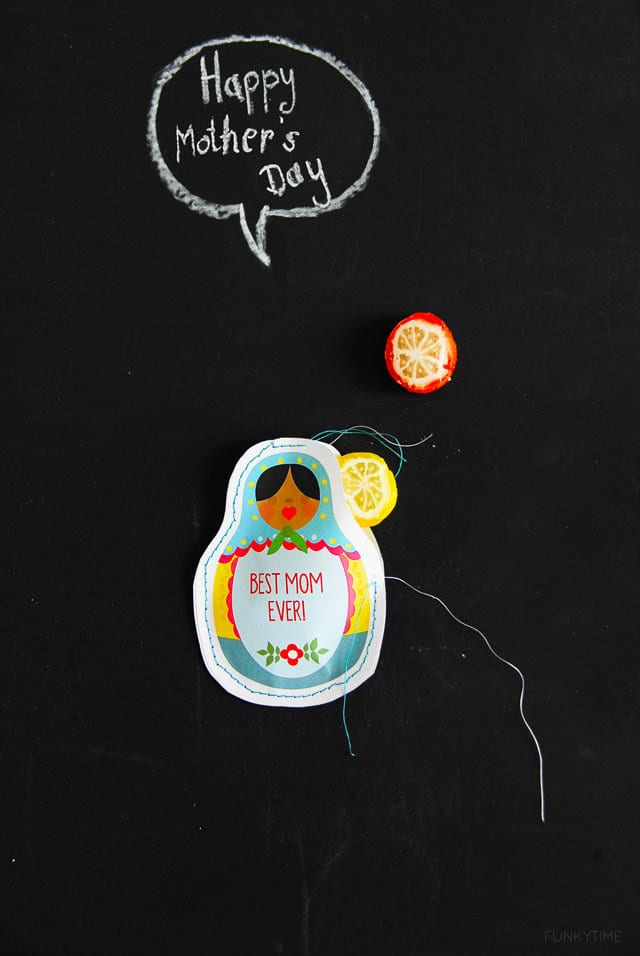 Paper Gift Pouch
Grab your sewing machine or a needle and thread and sew two of them together with the printed side facing out. Leave a small area to place your surprise inside and stitch the rest of the way.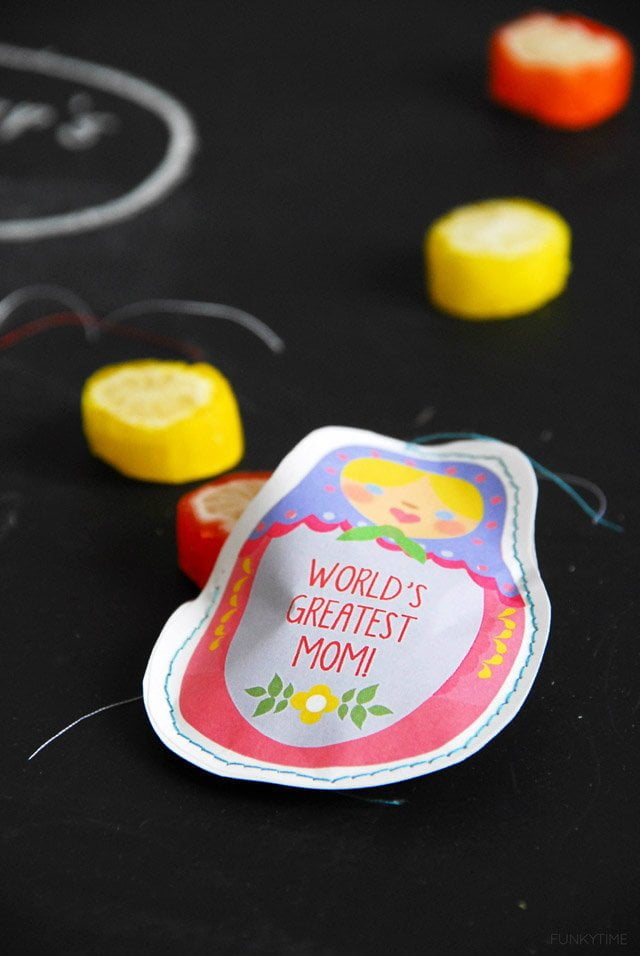 Mother's Day Brunch Table Decorations
Print and cut out a few just to scatter on the table, or use as a name place card.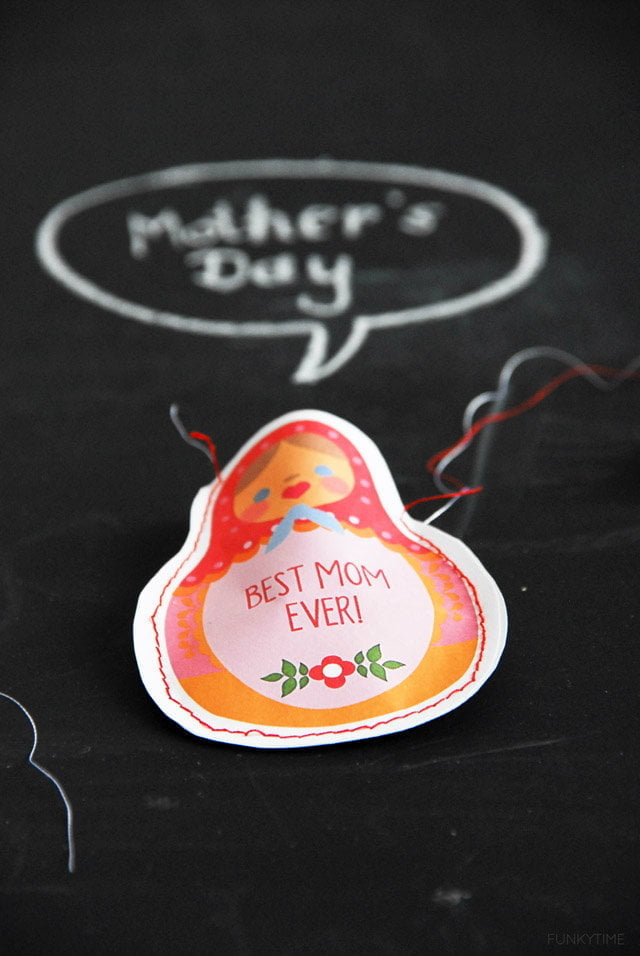 DIY Paper Banner
Print 3, 5, or more and string together with baker twine. You'll need a hole punch and scissors. See how to make a banner here.
Napkin Rings
Punch a hole on each side of the doll printable. Thread a ribbon or twine through and use it as a napkin ring.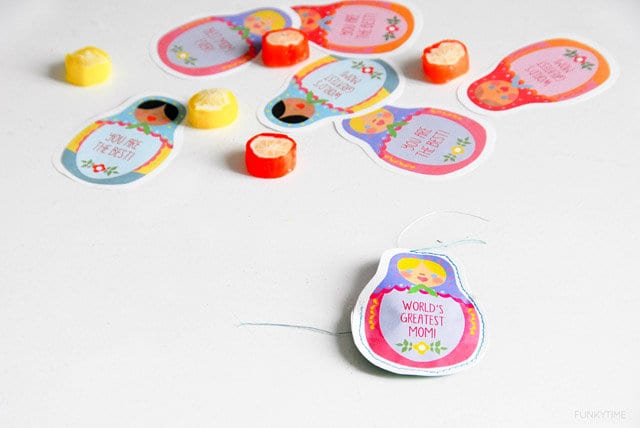 Card Making
Use them to create a cute Mother's Day Card.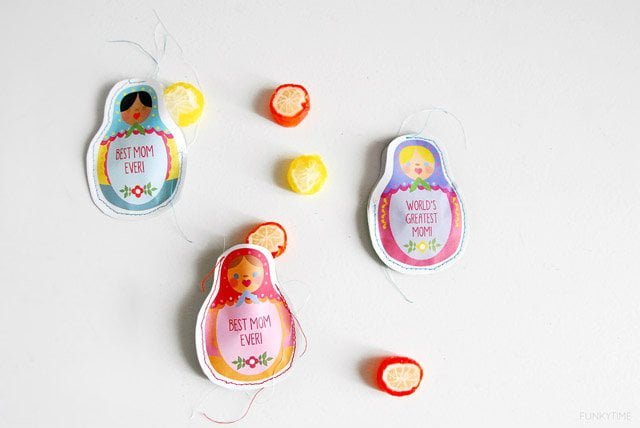 Bouquet Vase Decor
After cutting mine out, I used a ribbon to thread through and then tied it around a vase of flowers. Looks pretty cute…….if I say so myself.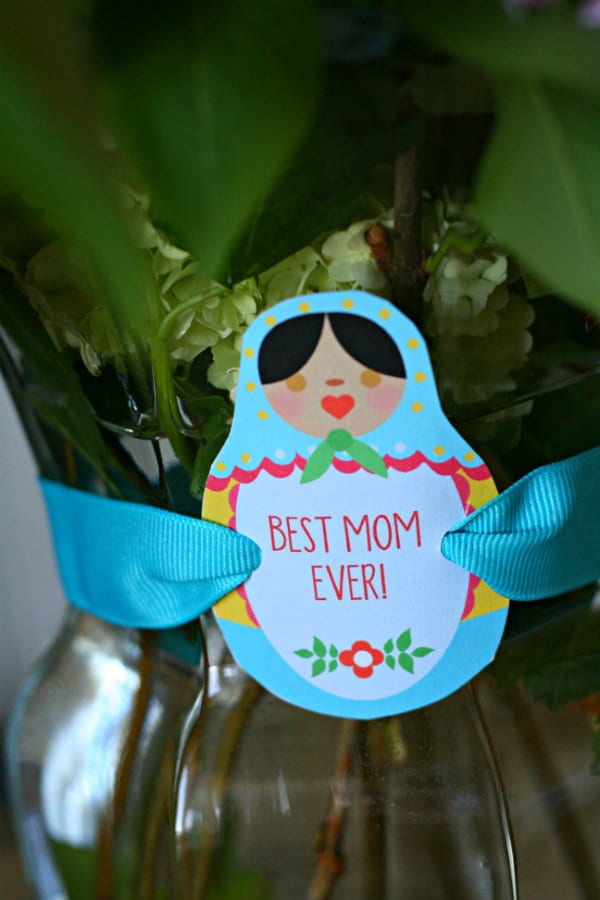 Mother's Day Pick
Make your own flower picks or Cupcake picks by using a bamboo skewer and hot glue, or double-stick adhesive. Add your hot glue from a glue gun around the edges of the back side. Place your skewer where you need it, add the other printable piece and press together. Allow to dry. If you're making cupcake picks, you'll want to use toothpicks.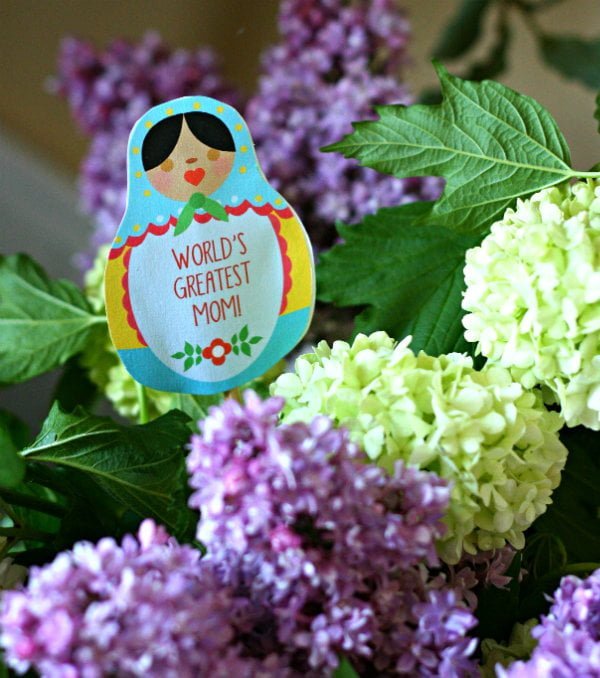 How to Print
Supplies Needed:
Printer
White Card Stock – I like using a 60-65lb weight.
Craft Scissors
Download printable Matryoshka Dolls from the Printable Vault.
Open up the file on your device and print on white cardstock.
Cut each out to use as desired.
Free Printables for Mother's Day
Free printables make it easy for kids to create gifts for mom!
So many cute printable designs for gift tags notes, or cards.
print your own card at home with this free printable.
DIY inspiration for this cute box for easy gift giving and a link on where to download this fun Mother's Day questionaire.