This DIY Wood Block Christmas Tree is perfect for the Creative Girls Holiday Soiree! We're still partying up with so many inspiring ideas! Today, Ginger from Gingersnap Crafts is sharing this scrap wood block craft that turns into the cutest holiday decor!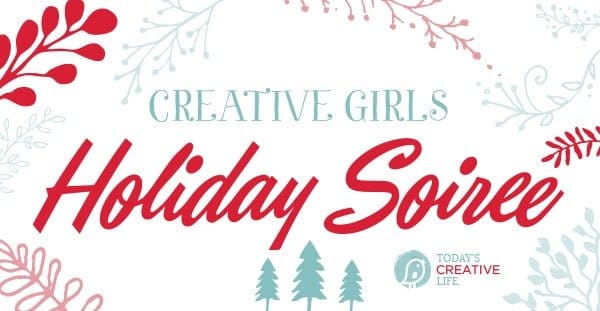 ---
Hello! Hello! It's Ginger from
GingerSnapCrafts.com
, & I am so excited to be here today! This is my very first time participating in the
Creative Girls Holiday Soiree
. I'm usually over on my blog sharing my latest DIY project, yummy recipe or easy craft ~ like this
Scrap Wood Block Christmas Tree
.
DIY Wood Block Christmas Tree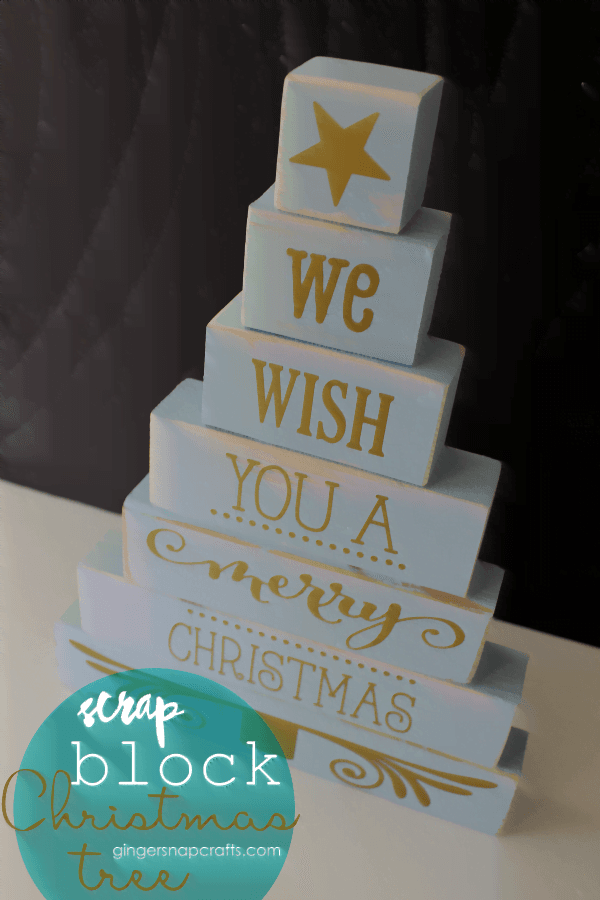 I'm not joking when I call this a scrap block tree! ha! I literally went into my garage & came up with enough wood to make this cute little tree. So yep, it was free! You could also use a one piece of 2x2x8 that you can buy at Home Depot or Lowes for under $5. That would be enough to make TWO trees by the way. Pretty inexpensive!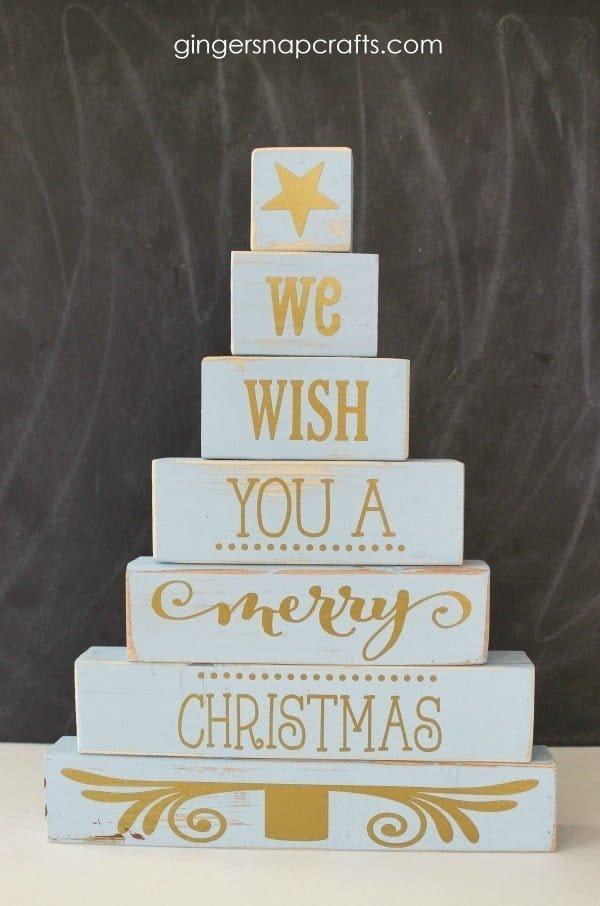 How to make a DIY Wood Block Christmas Tree
With a table saw you will cut your wood into the following lengths:1 = 2 inches
2 = 3 inches
3 = 4 inches
4 = 6 inches
5 = 7 inches
6 = 9 inches
7 = 10 inches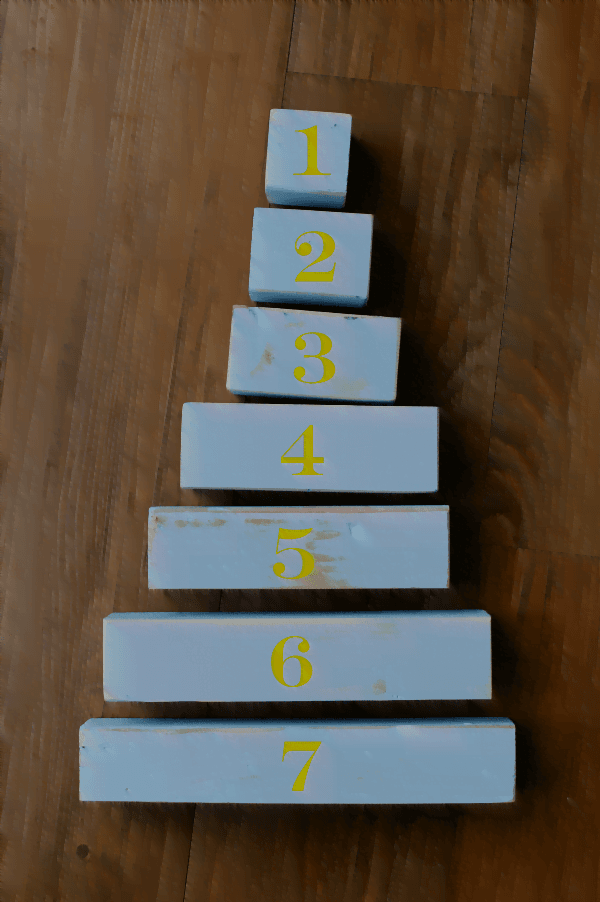 After you cut your wood be sure to sand them. Then I painted my blocks with one coat of chalk paint. You could also use acrylic paint. After the paint dried I sanded the edges with a hand sander. Then I applied my vinyl lettering.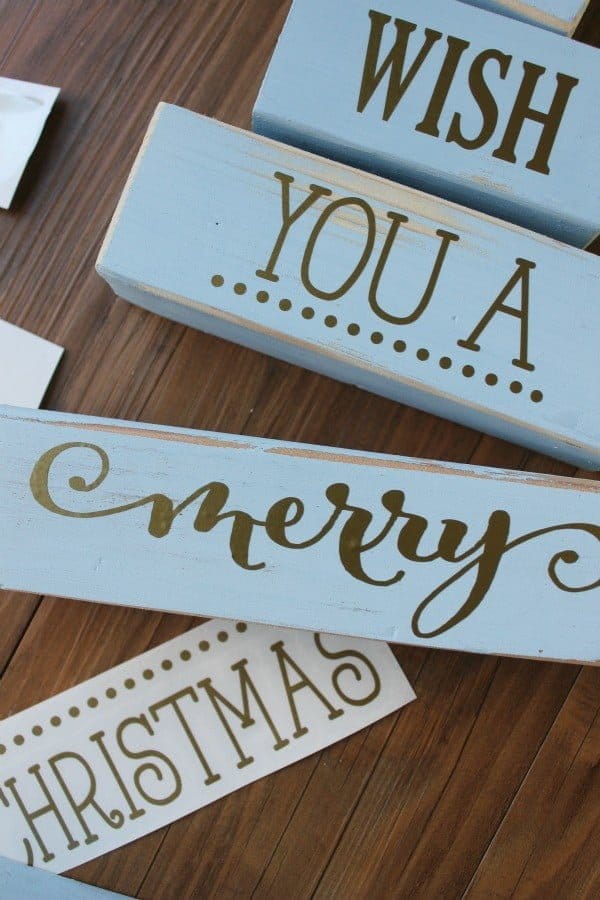 I combined two images that I found in the Silhouette online store to cut my vinyl out in. I'm sure you can find similar images from Cricut or just use your favorite font. If you don't own a
Cricut,
you could use paint pens or stencils to decorate your blocks. It would be super cute to paint these using chalkboard paint. Then let the kiddos take turns "decorating" the tree with chalk!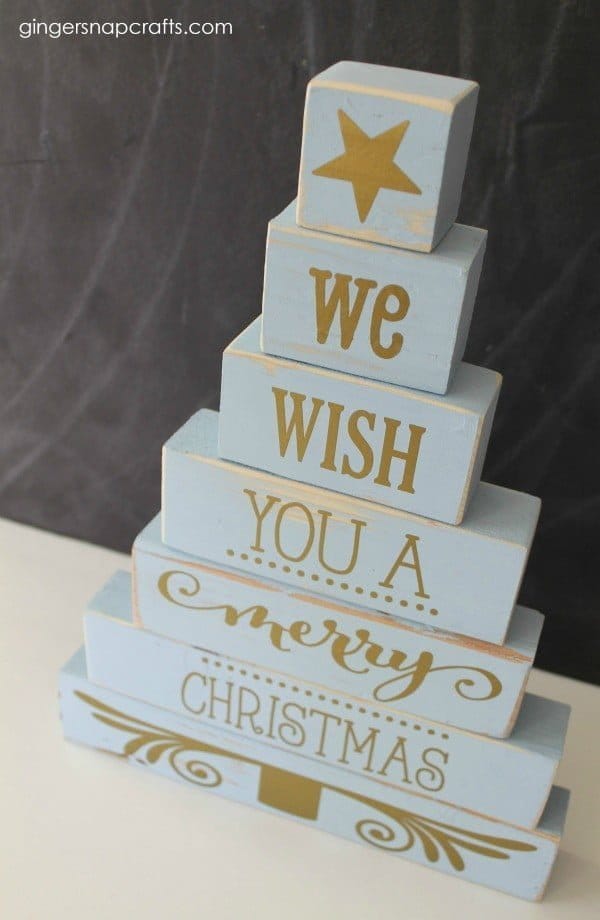 These would also make great gift ideas for neighbors & friends. I love adding a little homemade to the holidays. Check out five more homemade gift ideas from my blog.
Thanks so much for having me over! I hope you all have a very Merry Christmas!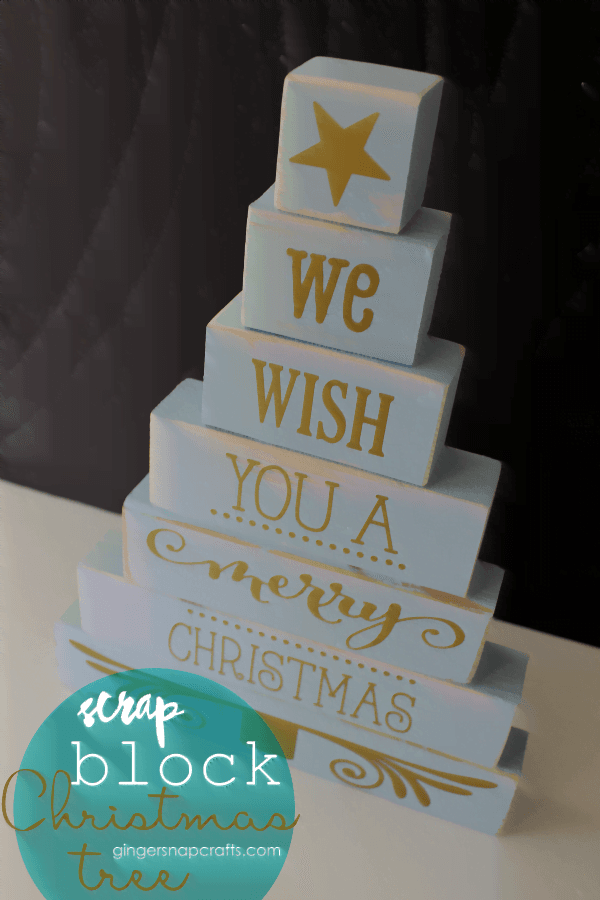 ---
More Creative Christmas Ideas