Thanksgiving is made easier with the abundance of Thanksgiving Printables! These Printable Thanksgiving Napkin Rings will add a bit of color to your holiday table. So many choices and styles to fit anyone's style.
Printable Thanksgiving Napkin Rings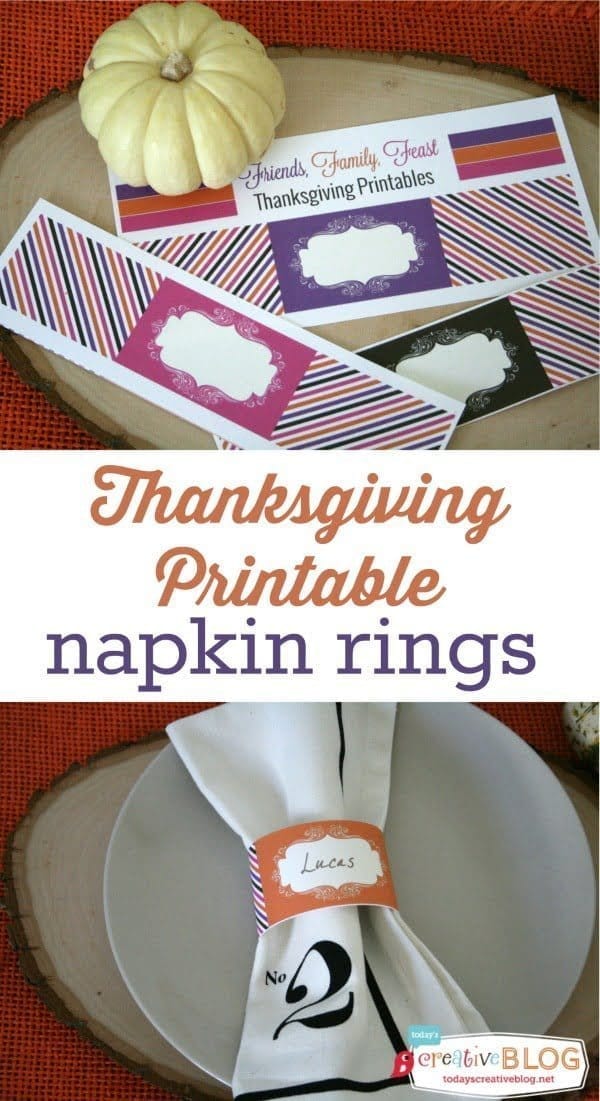 I love the non-traditional Thanksgiving colors she incorporated with familiar holiday hues.
They would go perfectly if you're decorating with eggplants, heather and pumpkins. I think it's kind of nice to break out of the normally expected ideas and create a new look.
SIGN UP FOR FREE PRINTABLES BELOW
ALREADY have your password? Head straight to the Free Printable Vault.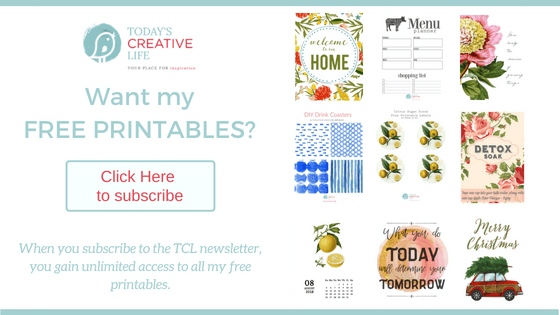 How to Make Printable Napkin Rings
Supplies Needed:
Open your file for Printable Thanksgiving Napkin Rings
Trim each piece
Make a circle and attach end to end.
Slip your napkin into the napkin ring
I think it makes them so versatile for other events throughout the year. Marlynn has a coordinating printable on her site that goes along with these fun napkin rings.
Click Here to get all her coordinating Thanksgiving Printables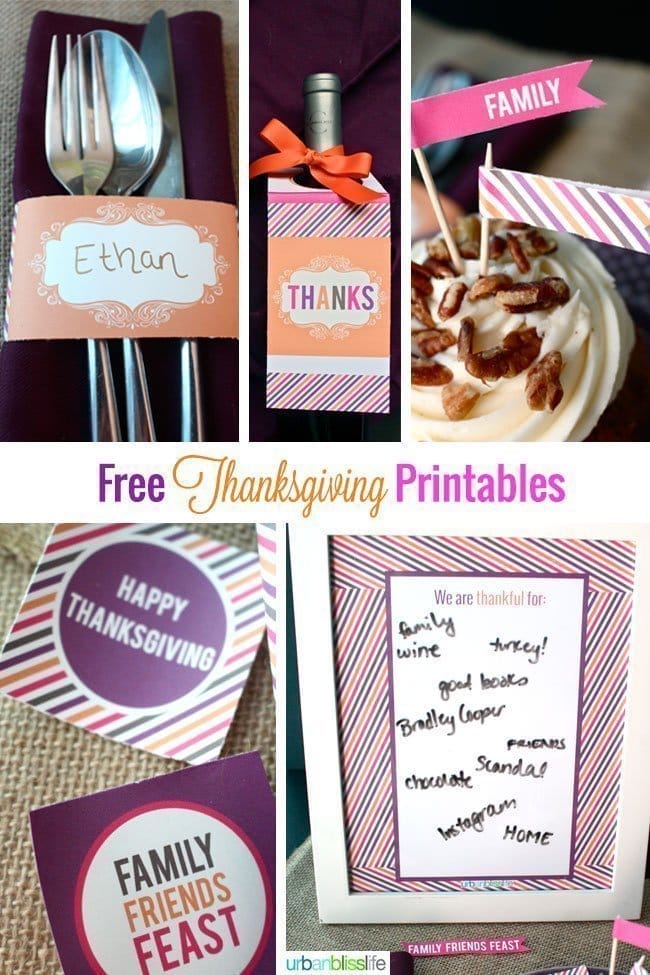 Thanksgiving Holiday DIY
Creative ideas for a creative Thanksgiving!
Photo Credit: todayscreativelife.com
Budget-friendly ideas for easy and beautiful Thanksgiving Table Settings.
Print your own place cards for Thanksgiving. Find free printables in The Printable Vault
Decorate your outdoor areas too. Stick to nature for your guide.
Create a leftovers station for your guests complete with take-out boxes and food labels.
Find 10 different ideas for Thanksgiving table settings.
Create a great entry for your holiday guests. Using items from your yard to create a rustic fall porch.
I've got 3 different oversized wall art turkey images to choose from! Make your own Thanksgiving Wall Decor.
Simple and easy! That's always the best way to decorate.
Mix together faux and real items when creating a Fall centerpiece.
See this diagram that helps you set a formal or informal table. Useful for all holiday dinners.
Another fun fall printable for easy Fall decor.
Grab a few natural items like pumpkins, herbs, flowers and create a beautiful centerpiece.
Simple and easy Thanksgiving printables.
Today We Give Thanks Thanksgiving place cards are a free printable found in the printable vault.
So many options for a creative table.