These easy Dipped Oreo Candy Melt Sunflowers are easy for spring holidays and parties. Using candy melts, a candy melt mold for dipped Oreos and Oreo cookies, you can create the cutest treats in a matter of minutes.
Sometimes you find something so simple, you can't believe it turned out so well. These Sunflower Dipped Oreo Cookies are just that!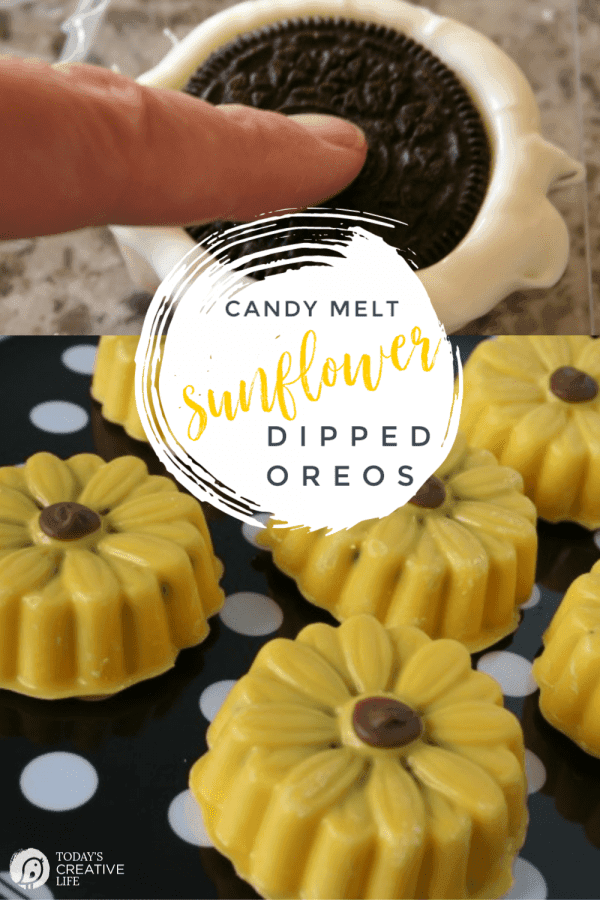 Candy Melt Sunflowers Dipped Oreos
They are one of the easiest treats to make! And look at them! They look so fancy, don't you think?
I found these sunflower candy molds that made my heart skip a beat and almost did a cartwheel when I learned they were actually molds for dipped Oreo's! PERFECT! I had some Oreos at home! All I needed was to choose what color of candy melts for my flowers.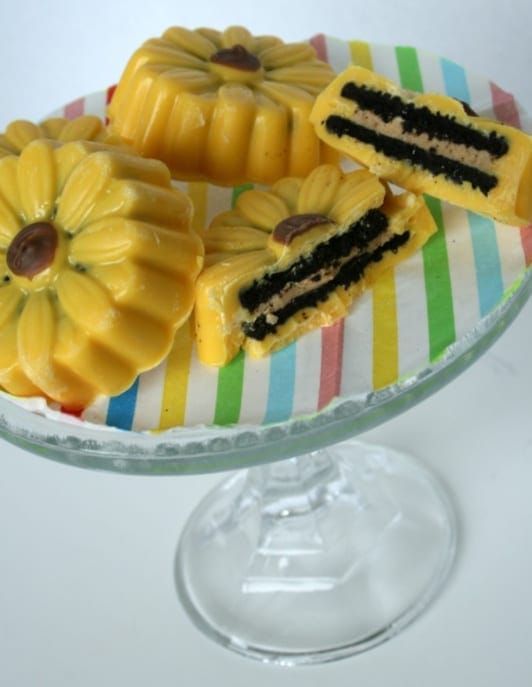 I bought bright yellow, brown, pink and white candy melts. I figured I could make pink flowers, or white flowers, or sunflowers! Scroll down and see the dipped oreo roses.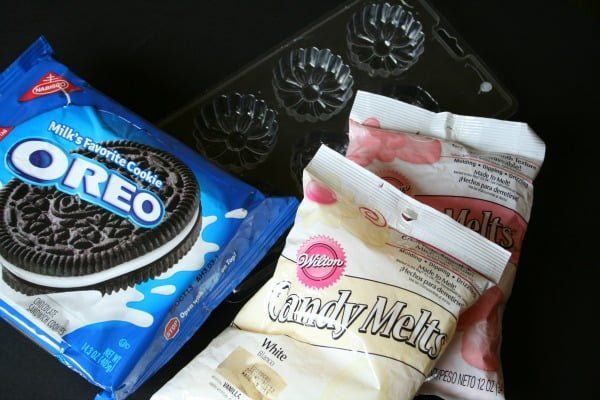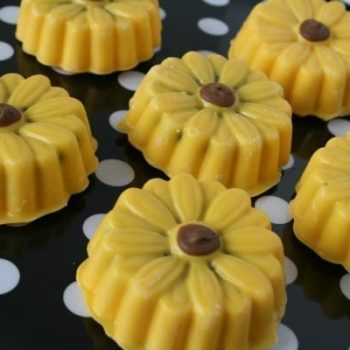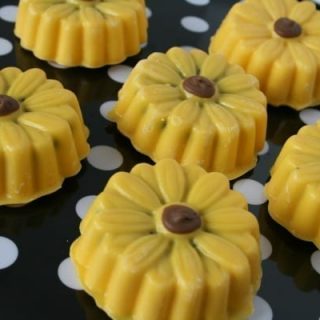 How to Make Sunflower Candy Melts with Oreo Mold
Yield: 8
Prep Time: 10 minutes
Active Time: 10 minutes
Additional Time: 30 minutes
Total Time: 50 minutes
Difficulty: Easy
Estimated Cost: $10
Easy to make dipped Oreos in the shape of a flower
Materials
Tools
Small paint brush if adding additional color. 
Instructions
Melt your candy melts as directed on the package.
Fill your mold pretty much to the top.
Place the oreo centered on top and press until the candy melts ooze over the top. Gently direct the rest of the melted melts to cover the cookie.
Let sit for at least an hour or more. Or place in the refrigerator for 20 min.
Once hardened. Flip the mold over and gently press to release your flower.
Use your paintbrush to color in the middle of the sunflower with chocolate candy melts.
Notes
You can add additional colors, try painting the bottom of the candy mold with candy melts. Let it harden before filling in the rest.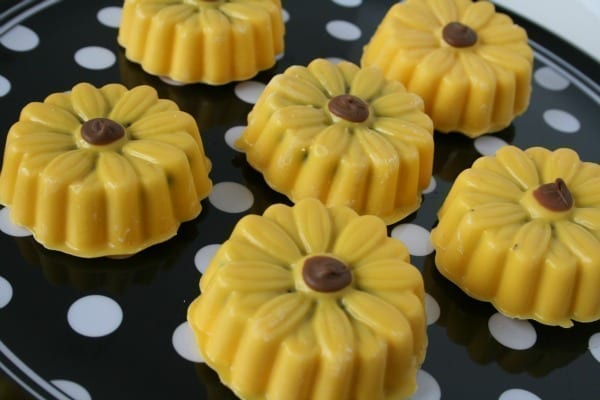 These are perfect for Spring holidays, baby showers, tea parties, or just a special treat. Make a full bouquet in many different colors.
Candy Melt Dipped Oreo Roses
I tried making roses and painted the mold with pink first. I thought this would create a prettier flower.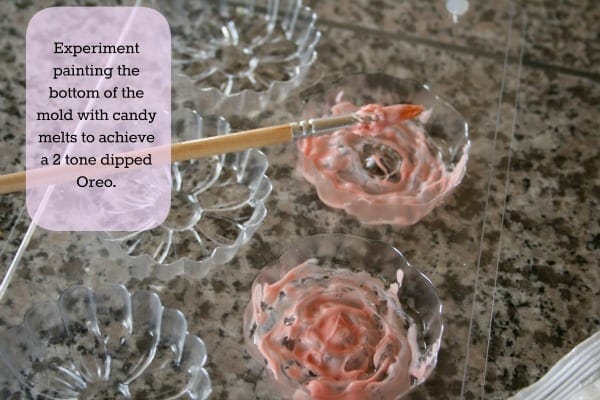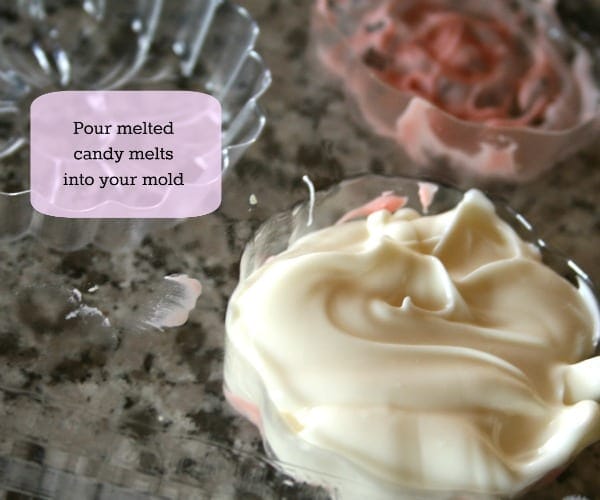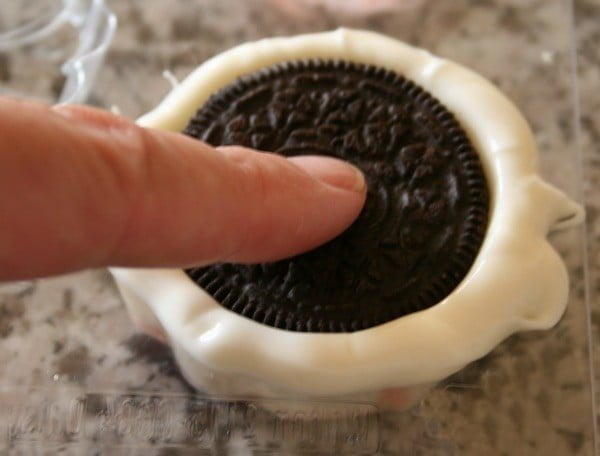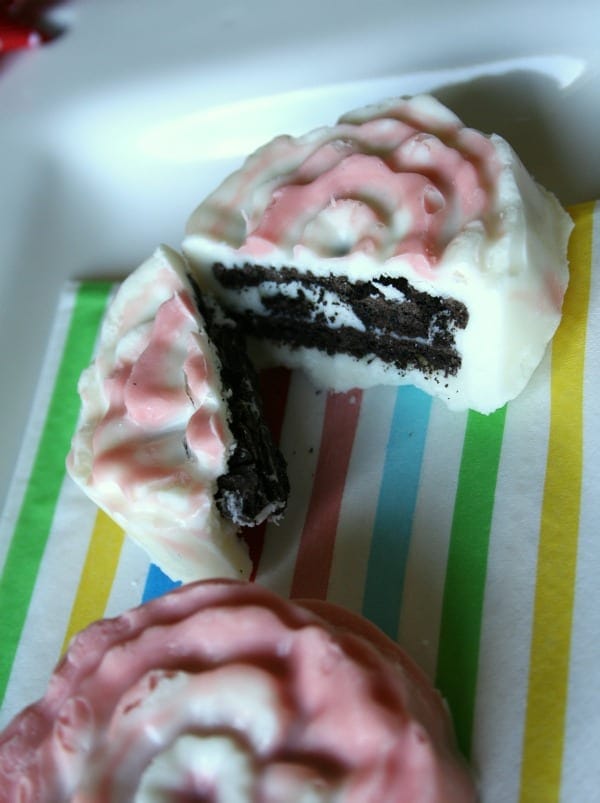 Whether you make Candy Melt Sunflowers or Rose's, it will for sure be a unique treat for baby showers, school events, wedding showers and more.
Easy Dessert Ideas
Delicious dessert ideas that are easy and quick to make.
Festive and delicious easy to make cookie bars!
Making cake with Mayo sounds odd but it makes your cake so moist! Easy to make recipe.
Pink bubble gum cupcakes for all your celebrations. Perfect for birthday parties!
This cake mix hack makes the best springtime dessert!
Make your own popsicles with this delicious chooclate peanut butter recipe.
Simple and fun! Everyone loves Twinkies!
Photo Credit: www.skiptomylou.org
See the full tutorial I created for Skip to my Lou!
3 ingredient Lemon Ice Cream!
Easy to make cereal bars for a quick snack. Kids go crazy over these!
Sweetly designed cookies! Tea party recipe idea.