Sometimes you find something so simple, you can't believe it turned out so well. These Candy Melt Sunflowers are just that!
Candy Melt Sunflowers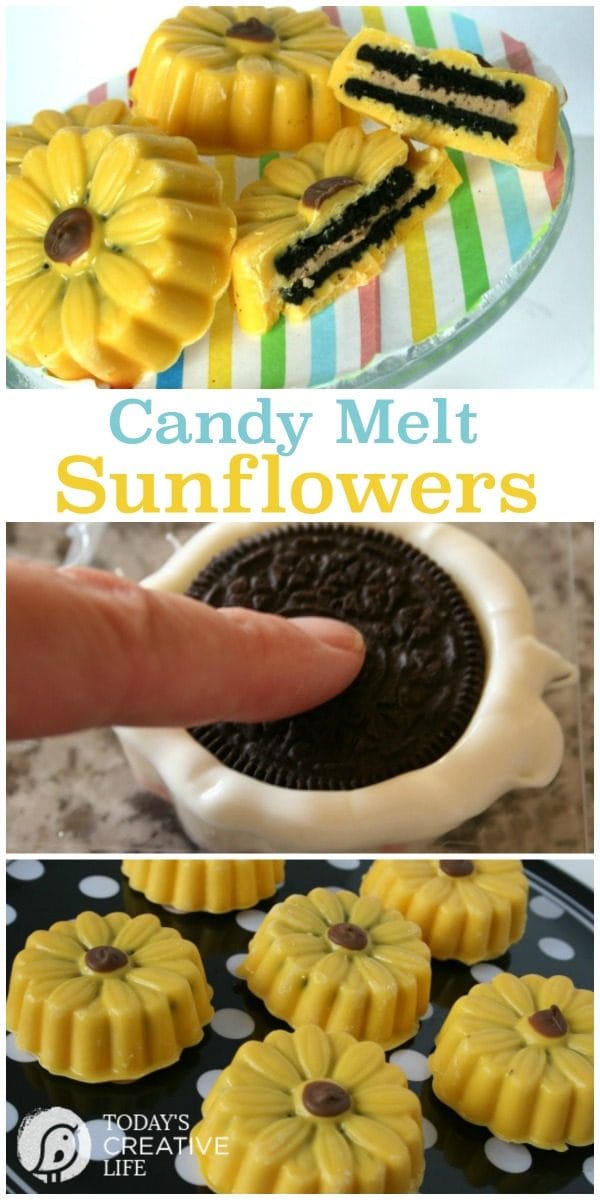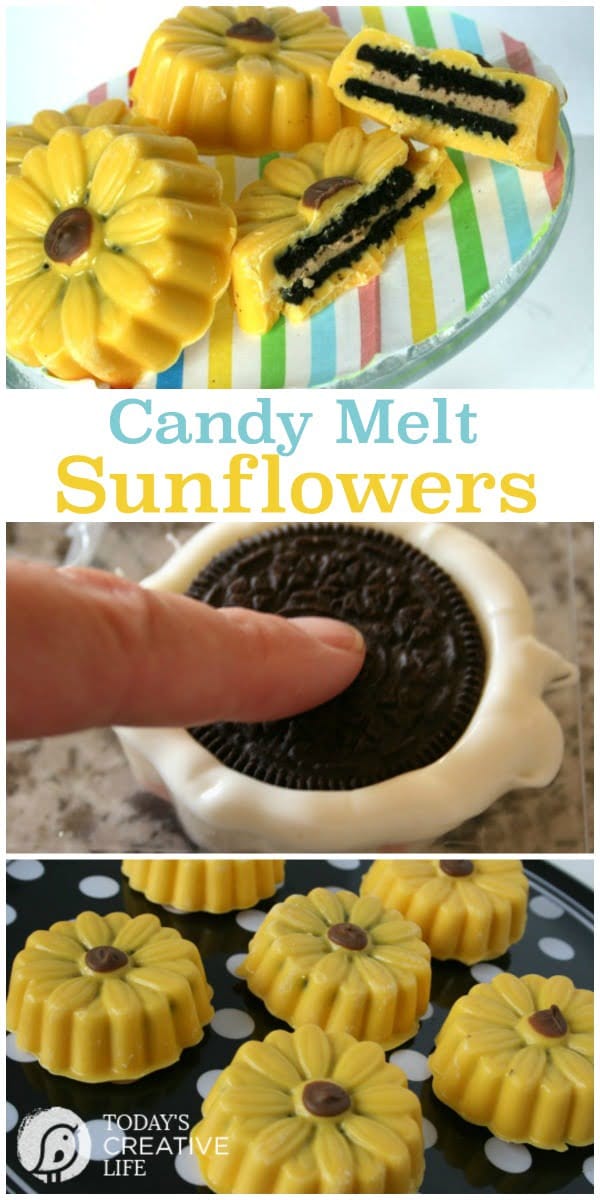 They are one of the easiest treats to make! And look at them! They look so fancy, don't you think?
I found these sunflower candy molds that made my heart skip a beat and almost did a cartwheel when I learned they were actually molds for dipped Oreo's! PERFECT!  I had some Oreo's at home! All I needed was to choose what color of candy melts for my flowers.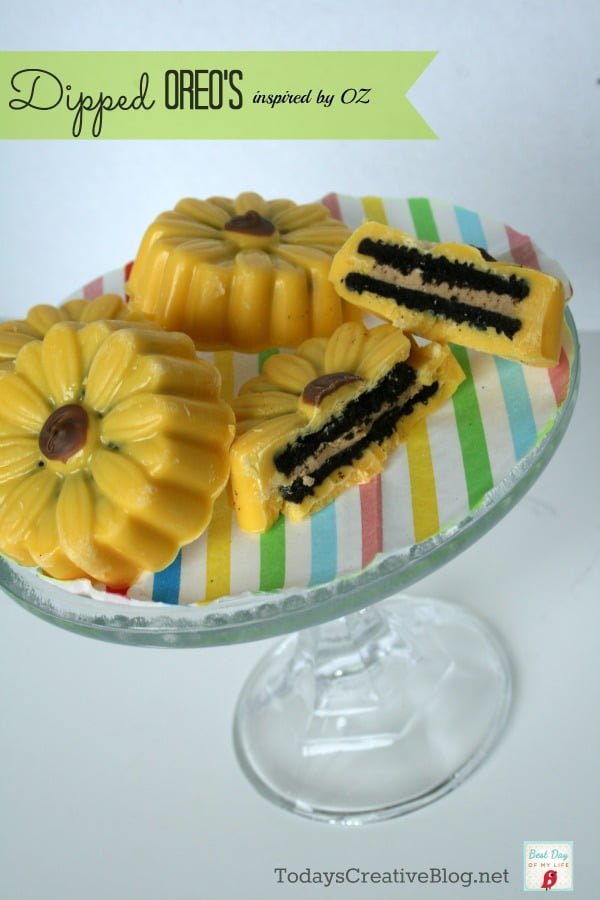 I bought bright yellow, brown, pink and white candy melts. I figured I could make pink flowers, or white flowers, or sunflowers!   (my photo shows pink and white candy melts and regular oreo's because I was so excited about creating my sunflowers, I used them up before taking the before photo!)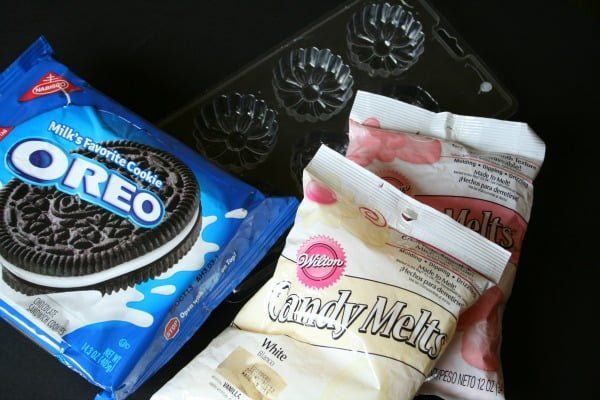 How to Make Candy Melt Sunflowers
Get the kids involved! It's a perfect "recipe" for them.
Melt your candy melts as directed on the package
Fill your mold pretty much to the top.
Place the oreo centered on top and press until the candy melts ooze over the top.  Gently direct the rest of the melted melts to cover the cookie. 
Let sit for at least and hour or more.  Or place in the refrigerator for 20 min.
Once hardened. Flip the mold over and gently press to release your flower.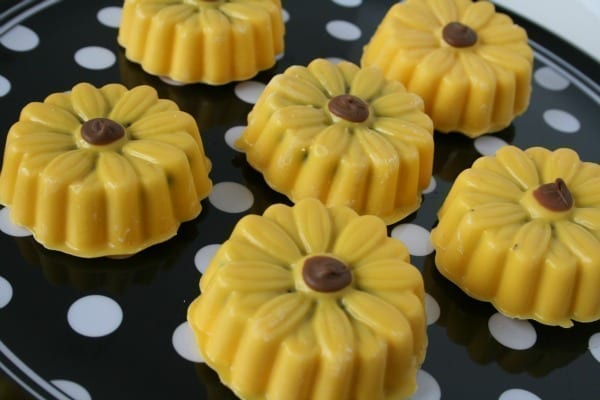 These are perfect for Spring holidays, baby showers, tea parties, or just a special treat. Make a full bouquet in many different colors.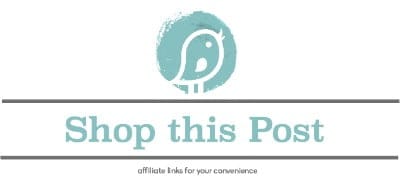 ---
Find more Creative Inspiration!
This post contains affiliate links for products you may need to complete this recipe. This is for your convenience and cost you nothing extra.