My son went on a Twinkie bender a while ago and kept asking his father to buy him a box of Twinkies at the grocery……. because he knew I wouldn't. Of course he only ate half a box and left the other 2 extra boxes sitting there.
That's when I remembered a No Bake Chocolate Banana Twinkie Cake that was super easy to make and would use up a lot of twinkies.
No Bake Chocolate Banana Twinkie Cake
Sometimes the words "Easy" and "No Bake" are the best words you'll ever read when searching for a dessert recipe. Especially if you need something fast!


I have a teen son who is always hungry. Always! It's not uncommon to have 3 or 4 teen boys roaming around our home and it's best if I keep them fed. I usually try to offer something with a little nutrition, but there are times, they just want good ole American junk food.
Boys can put away a box of Twinkies in about 5 minutes, so I figured they would also enjoy this no bake cake. It is SO easy to put together, perfect if you're in a pinch for dessert and it's pretty tasty. I made mine with chocolate and bananas, but you could easily use any flavor pudding or pie filling with your fruit of choice.
How to Make a No Bake Chocolate Banana Twinkie Cake
All you need is a small box of chocolate pudding (I used cook and serve, but instant would work too), a box of Twinkies, banana's and whipped cream.
Slice the Twinkies – Using a 9 x 13 in baking dish, I started by unwrapping about 9 or 10 Twinkies, then cutting them in half.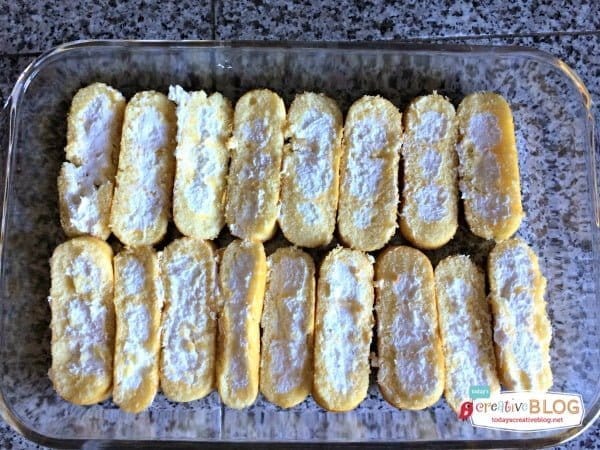 Lay them in your pan, creamy side up.
Add Bananas – I slices up 3 large banana's and placed them on top of the Twinkies. This is where I couldn't decide if I wanted to put the pudding first, then the banana's…..either way would work and since my pudding was still cooling, I went ahead and assembled my banana's.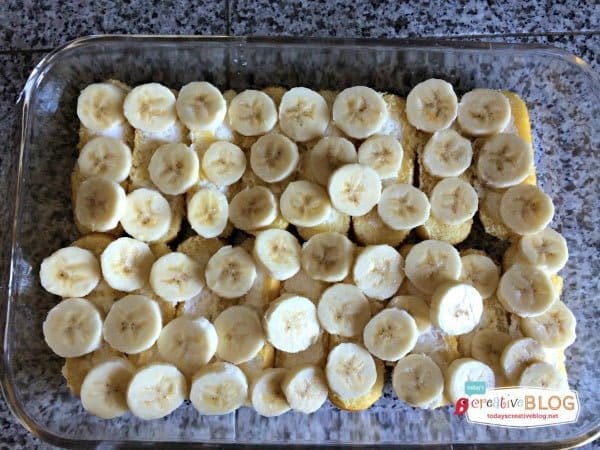 Add Pudding – Once my pudding was finished, I poured it over the banana's and Twinkies. Then place in your fridge to cool. I didn't let it cool because I had teen boys ready to eat.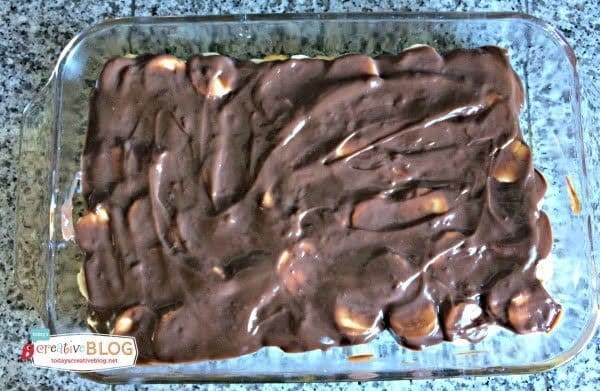 When you don't let it cool, the whipped cream kinda melts……..but guess what? Teen boys could care less.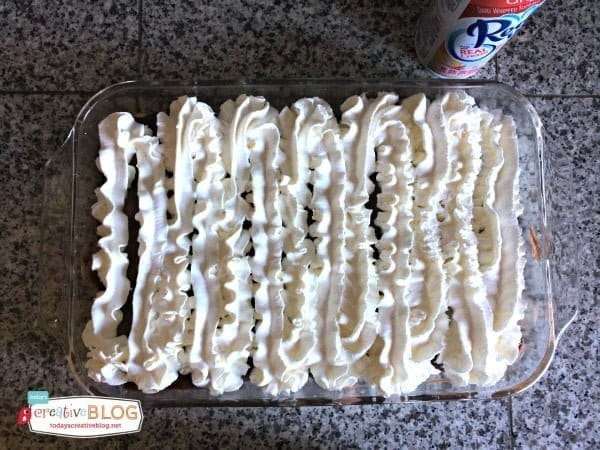 I thought about making real whipped cream, but again……the spray whip was so much faster and I knew they wouldn't appreciate the difference. I sprayed the entire can over the pudding and should have placed it back in the fridge, but my son had a spatula out and ready. So I handed it over, but did beg for a quick photo.
It's not pretty, but it was pretty good. You can see that the whipped topping was starting to melt.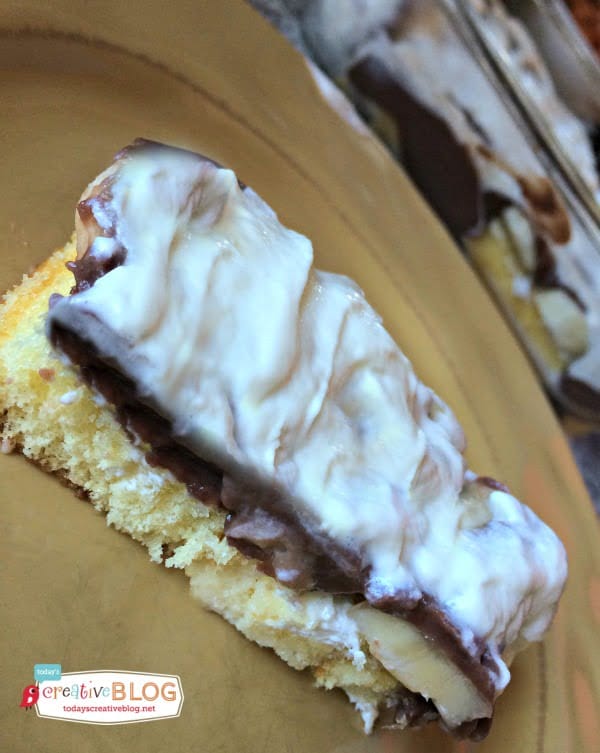 Had I been making it for any other occasion, I would have been more patient to let the pudding cool. Using instant would have been a good choice.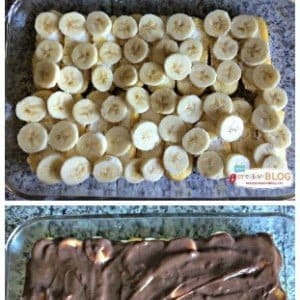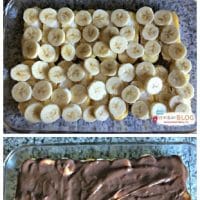 Chocolate Banana Twinkie Cake
Prep Time: 20 minutes
Total Time: 20 minutes
Ingredients
9 - 10 Twinkies
1 small box of cook and serve or instant chocolate pudding.
3 large banana's
1 spray can whipped cream. (cool whip or whipped cream works too)
Instructions
Cut Twinkies in half and assemble in a 9 x 13 baking dish with the creamy side up. Layer banana's over the Twinkies. Spread pudding over the banana's and Twinkies. Let it cool if you're using the cook and serve type. Once it's cool, add whipped cream to the top.
Cut and enjoy!
So the next time your husband brings home junk food for your teen, get creative and make a dessert!

More Sweet Treats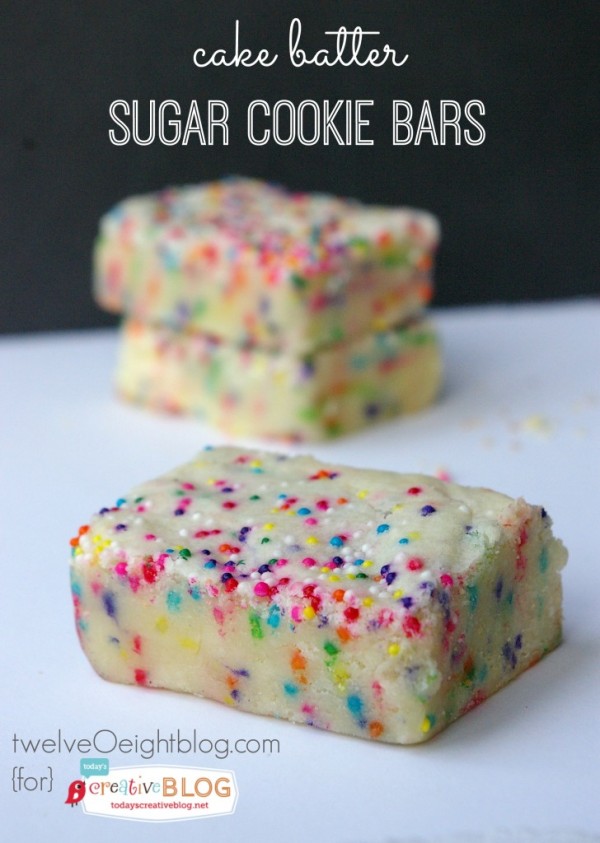 Cake Batter Sugar Cookie Bars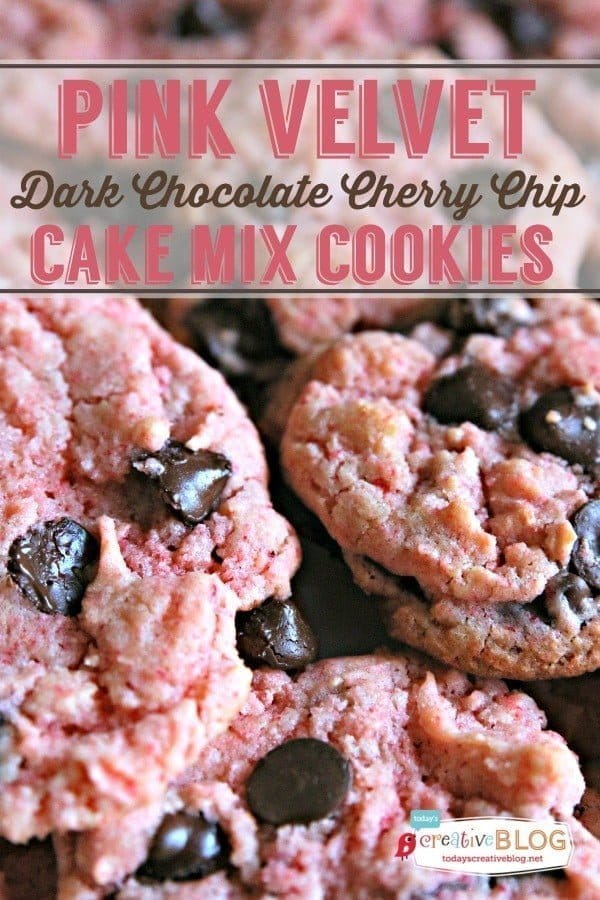 Cake Mix Pink Velvet Chocolate Chip Cookies
Visit Kim Demmon (today's creative blog)'s profile on Pinterest.