Nothing better than easy to make cookie bars that taste like cake batter from scratch! This recipe for Cake Batter Sugar Cookie Bars will become a family favorite! Everyone loves sprinkles. Perhaps you've landed here looking for Peanut Butter Bar Recipe?
Please welcome Creative Contributor, Tanya from TwelveOeight Blog. Tanya is sharing this guilty pleasure recipe that looks pretty darn good! Cake Batter Sugar Cookie Bars will be a hit with your family, especially little ones! You'll also love all her budget-friendly home renovations.

Cake Batter Sugar Cookie Bars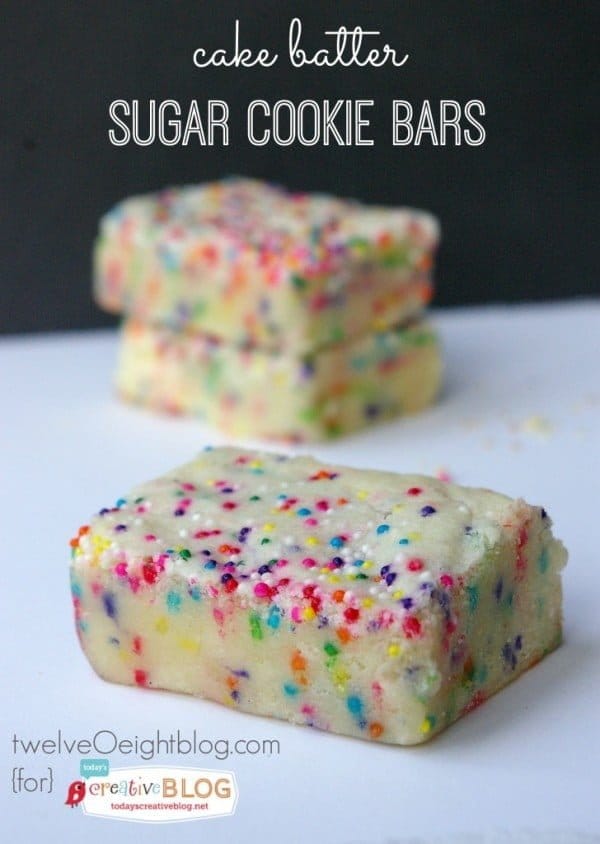 Happy December!!
Have you begun your making and baking yet, or perhaps looking for a super easy no-fail recipe?
I've got you covered and I am so excited to share this recipe with you today.
I have to give you fair warning up front, these bars are a triple threat.
While they can't sing, act or dance, they CAN become your new cookie bestie in like… one batch.
These bad boys went so fast around our house this week, you know I will be doubling the recipe
hiding some extra for myself next time.
They are a bar cookie, so they are super easy, only take one bowl (not kidding) and have white chocolate in them.
Yes, go ahead and take a moment to take a deep breath and look for a spot in your kitchen (or garage, they
never find them in there) to hide your portion of the pan.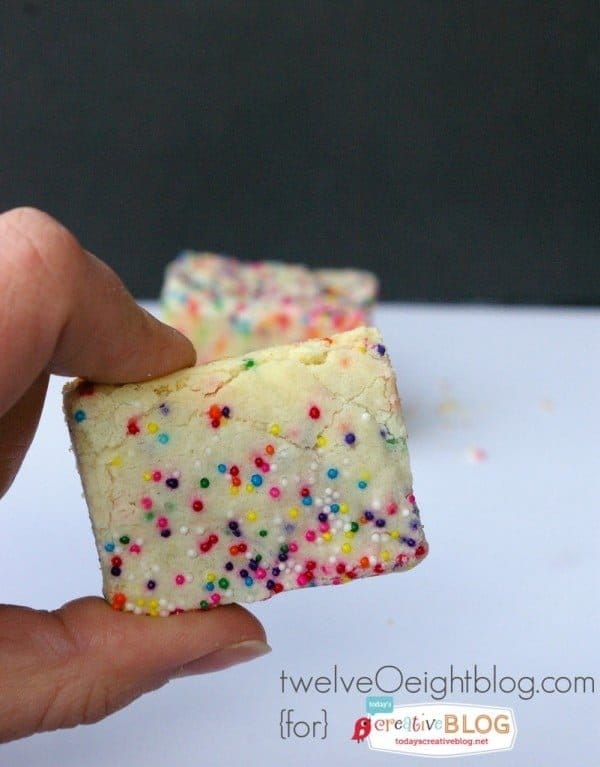 Got one?
Ok then, let's bake something that is a delish treat all year long, but really makes little elves awfully happy
this time of year too…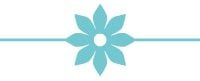 Cake Batter Sugar Cookie Bars
Yield: 9
Prep Time: 10 minutes
Cook Time: 22 minutes
Total Time: 32 minutes
Easy to make cookie bars!
Ingredients
1 cup of white chocolate chips
6 tablespoons softened butter
3/4 cups granulated sugar
2 eggs
Dash of salt
2 teaspoons of vanilla extract
1 1/4 cup of gluten free flour or regular flour
1/4 cup of Nonpareil or sprinkles to mix in
2-3 Tablespoons of Nonpareil or sprinkles for the top of the batter before baking
Instructions
Preheat oven to 350 degrees
Grease an 8" x 8" baking pan and set aside.
Carefully melt white chocolate chips at 50% power in microwave, stirring often to make sure they don't burn. Once they are just about melted, stir in softened butter and remaining ingredients (except sprinkles) which you will want to fold in gently at the very end. Spread dough into pan and cover the top of the dough with the remaining sprinkles.
Bake for about 22 minutes or until the bars begin to turn golden around the edges of the pan.
The bars will be a bit gooey when you remove them from the oven, they will continue to set as they cool for 30 minutes to an hour.
Store in an airtight container.
Enjoy!!
Notes
If you are making these gluten free, be sure to use certified gluten free products. Even sprinkles can contain traces of gluten, which could be an issue for people suffering from Celiac Disease or gluten sensitivity.
I hope your day is blessed and full of all of the things you love.
It is such a treat to be here, thanks Kim!!
---
Cookie Bar Recipes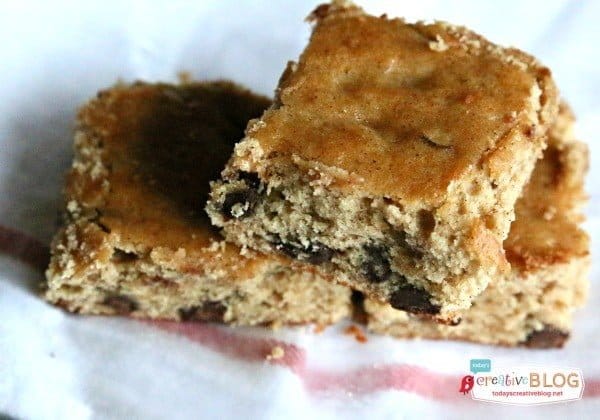 Peanut Butter Banana Bars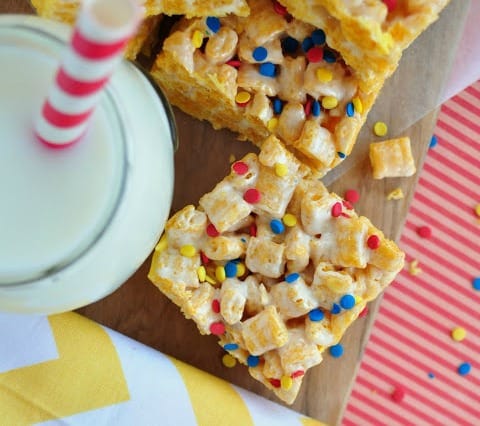 Captian Crunch Bars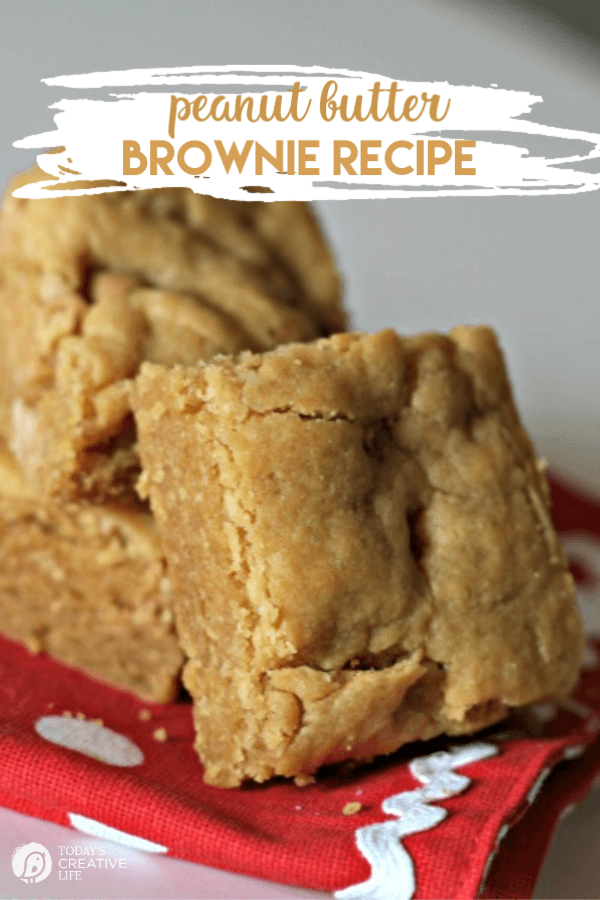 Peanut Butter Brownies