I made the best Slow Cooker Mexican Taco Dip today!
I was looking through a bunch of old recipes books from my mother and came across an old Taste of Home Slow Cooker book. I found a recipe that inspired this dip, it sounded so good, but I knew I had to put my own spin on it!
Slow Cooker Mexican Taco Dip Recipe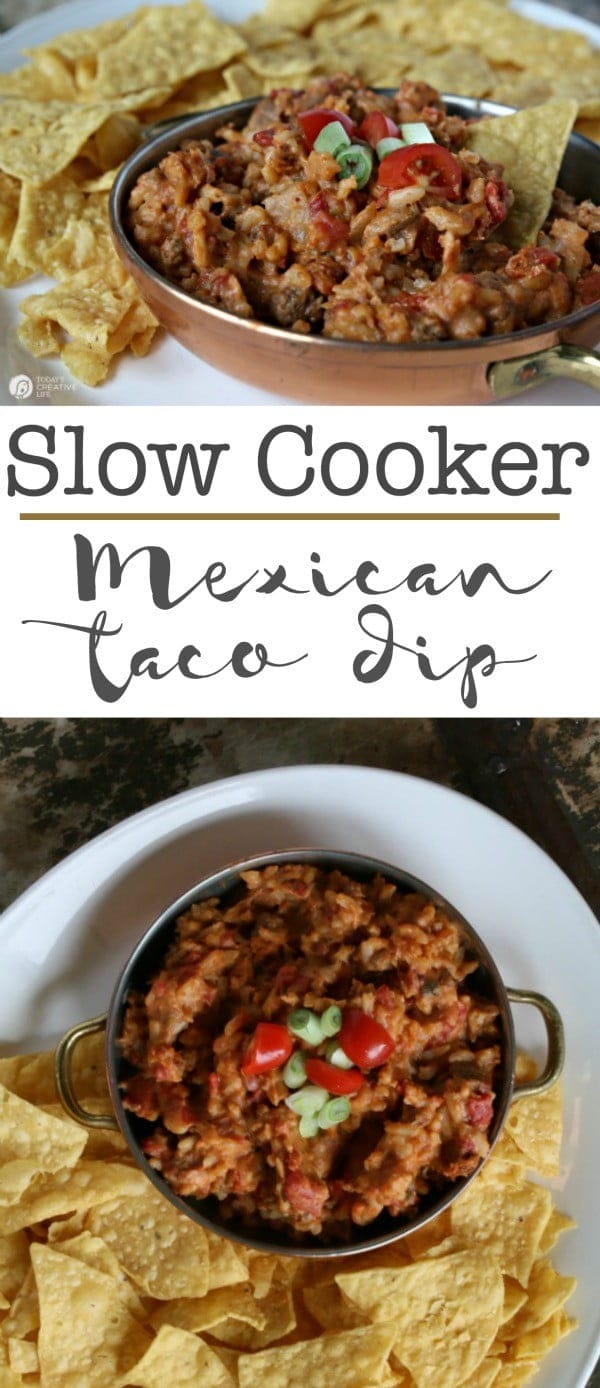 This Slow Cooker Mexican Taco dip will be perfect or game day or any potluck.
I'm even making a few burritos with it. I just added a little shredded cheddar cheese to thicken it up and they were delicious!
Slow Cooker Dips are always nice because they stay warm until you're ready to party. This is so tasty and reminds me a little of my Slow Cooker Queso Dip, which is also an all time favorite.
Who am I kidding? I love all kinds of dips, slow cooker or not! I have several for you to choose from.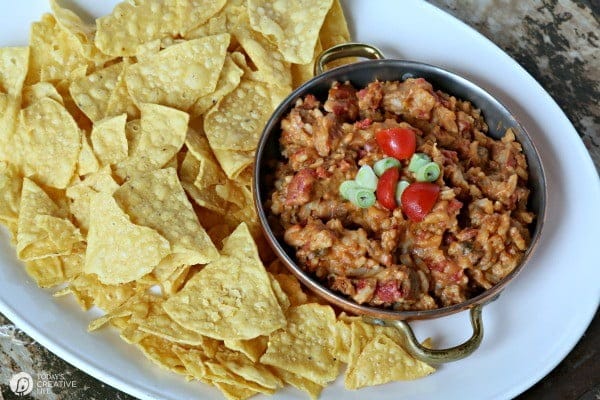 That's why making this dip was an easy decision. I knew we'd love it. I knew my husband would just make a meal out of it and love an excuse to eat as many chips as he could. It's great as I mentioned in a burrito, but also on hot dogs. So perfect for the big game!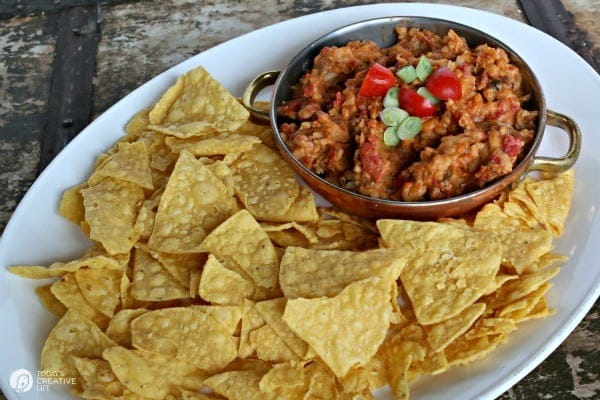 If you're heading to someone's house and need to take an appetizer? This is it! It travels well and stays warm.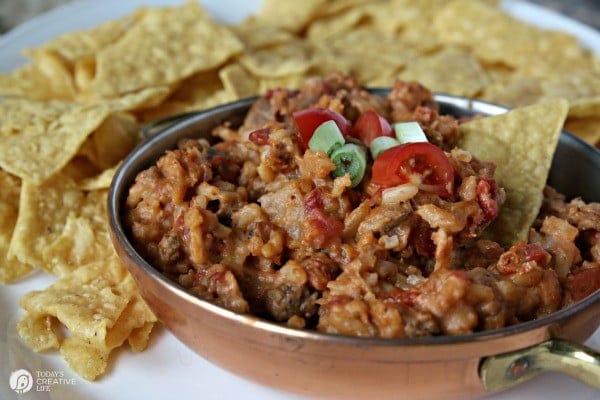 If you really wanted to, you could cook this on your stove top. I'd follow the same directions in the recipe below, but over medium heat and watch it closely.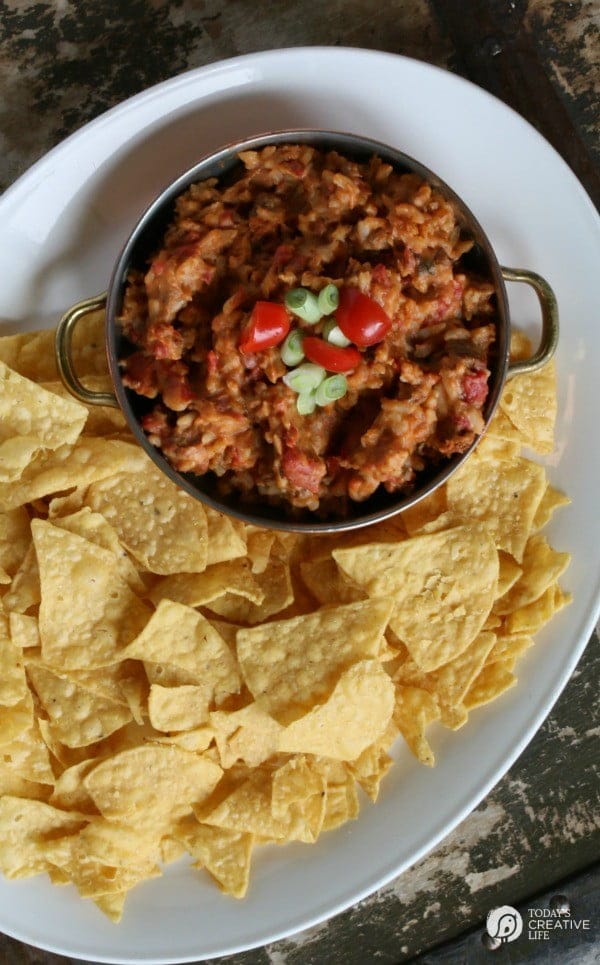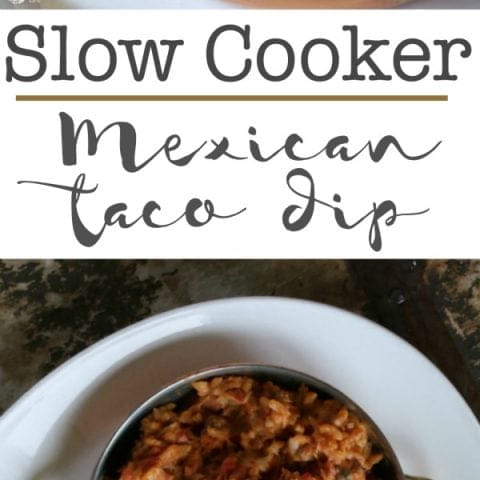 Slow Cooker Mexican Taco Dip
Yield: 8 cups
Prep Time: 15 minutes
Cook Time: 2 hours
Total Time: 2 hours 15 minutes
Ingredients
1 lb Ground Beef
1 cup onion
1 can refried beans
1 cup water
1 (14oz) can fire roasted diced tomatoes
1 (10 oz) can Rotel
1 (14 oz) Enchilada Sauce
1 lb Velveeta process cheese
Instructions
Brown the ground beef and onions.
While the beef is browning, add all other ingredients into your crockpot.
Add in the ground beef mixture and stir.
Place the lid on your slow cooker and cook on low for 2 hours.
The rice will soak up the liquid as it cooks.
Notes
Serve with tortilla chips, fritos, over hot dogs, or in a burrito.