You're going to love these DIY Labeled Boxes for Organizing Your Craft Supplies. Creative Contributor, Chloe from Boxwood Avenue is sharing how she used her Cricut Explore Air™ to make custom boxes for organizing your craft supplies. I love the bit of glam she created for her desk. Speaking of craft supplies, my craft room needs some serious attention after the holidays!
Organizing Your Craft Supplies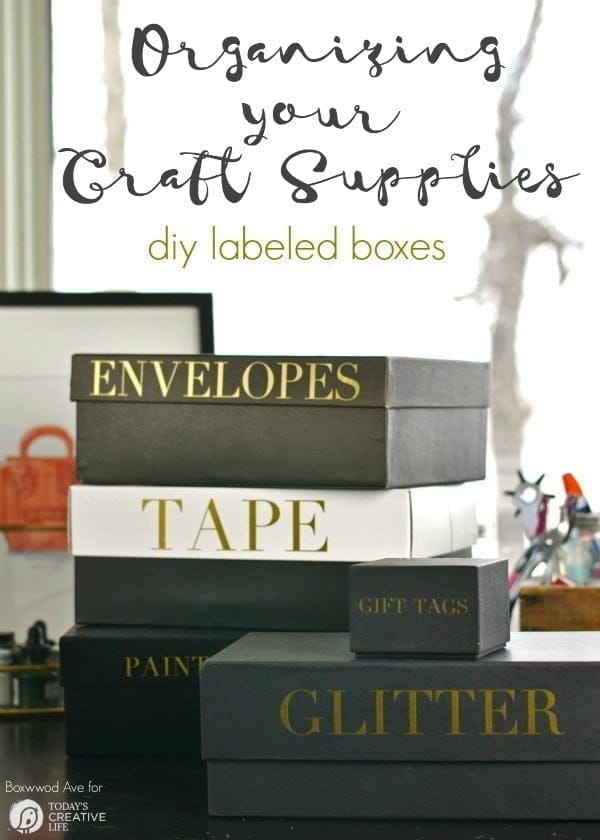 Hi, Today's Creative Life friends! Happy New Year! This is Chloe from Boxwood Avenue, and I am so excited to be sharing some good ol' January organization inspiration with all of you!
This January, I have felt the organization bug more than ever before! After we deconstructed Christmas, I felt a huge urge to rearrange and organize. I found myself making donation piles all throughout the house, getting rid of things that I had been holding onto for years. It felt great to simplify and minimize our home!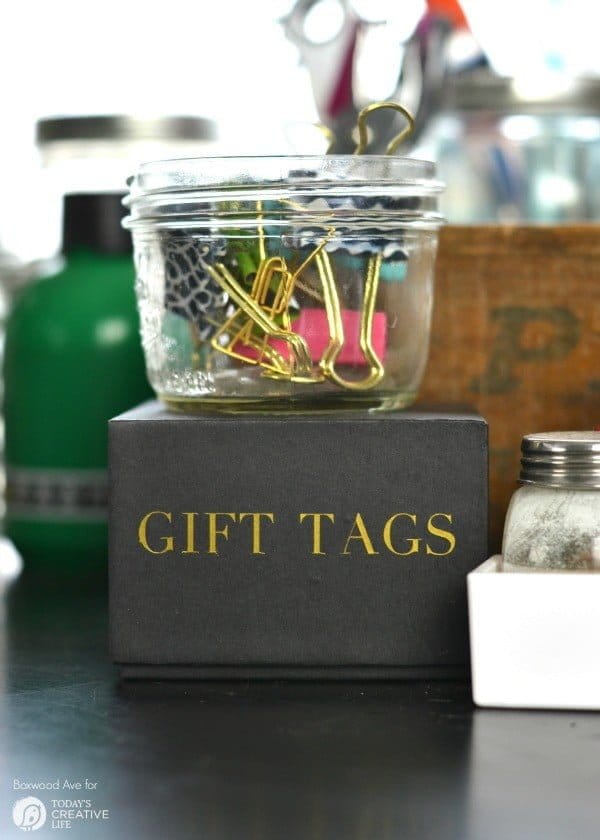 The house was easy, real easy! But then, I stepped foot into my craft room. Oh Lord help me! Generally, I am able to keep it clean for about a week, but after a few projects, and late nights, it becomes a total mess all over again. I knew organizing it was going to be a major challenge!
How to Organize Craft Supplies in Boxes
As I began working on the dreaded craft room, I discovered craft supplies that I had forgotten I owned! Since when did I have 67 foam paintbrushes, and why did I choose to put them in the same shoebox as the miniature hot glue sticks? Shoebox after shoebox I opened, and discovered more and more supplies that were dying to be used! If only I had known I had that much gold foil!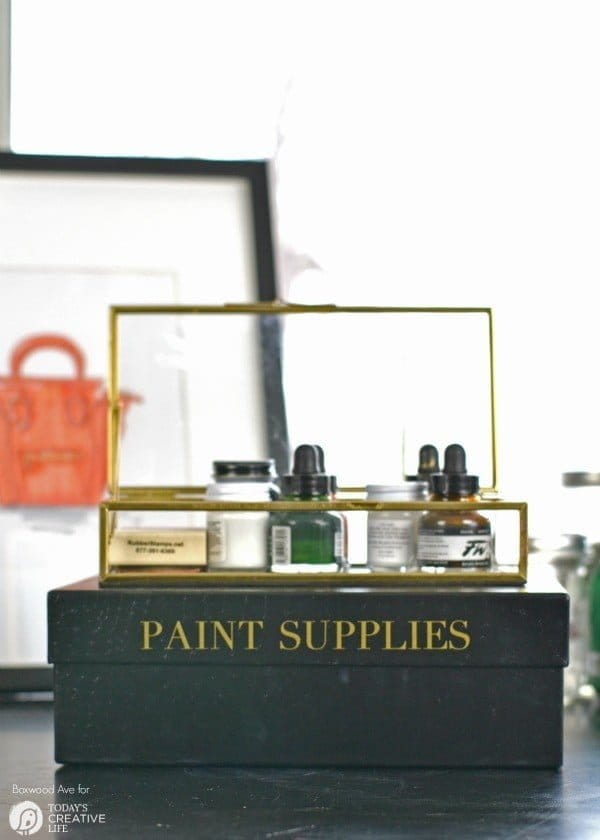 Then I got to thinking – I should really label these shoeboxes so that I can remember where I put things!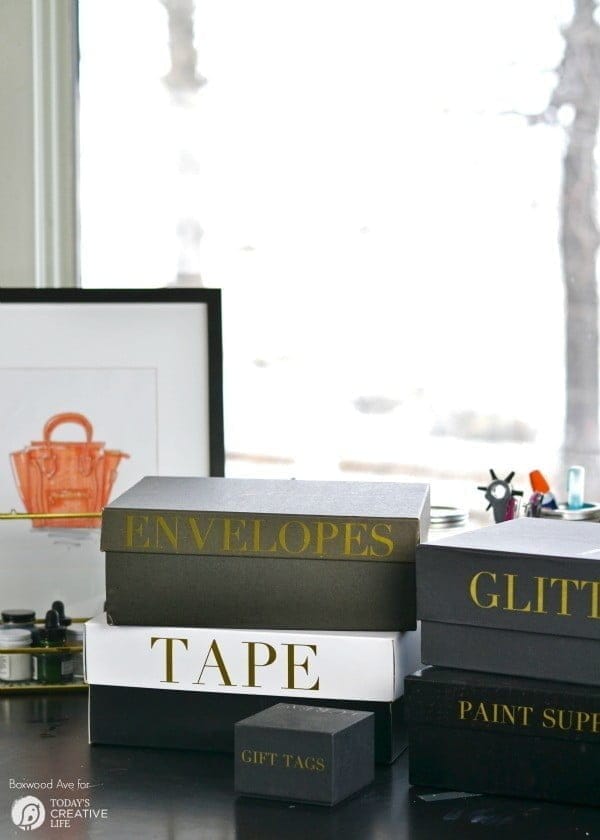 Labels for Organizing
The easy way of doing this would have been to write on the boxes, but since I seem to have 'crafting' constantly flowing throughout my veins (and I wanted any excuse to stop cleaning), I opted to use my Cricut Explore Air™ to whip up some vinyl labels. About 30 minutes later, I had successfully tagged each box with the appropriate supplies. Oh does organizing feel great or what!? The best part about this, is that my shoeboxes look like designer storage boxes now!
Supplies Needed:
Of course, you can label your boxes any way you'd like, but if you have a Cricut, go for it!

I used the Didot font and gold vinyl. What will you choose? Let me know on Instagram or Twitter! I'd love to see photos!
Organizing Ideas
Simple home solutions for organizing your home.