I am always thinking up budget-friendly home decor ideas! These dollar store tall glass candles make the best DIY Paper Wrapped Candles Centerpiece. They are inexpensive and make for simple home decorating when needed. This easy craft can be used year round by using a different paper or design plan.
DIY Paper Wrapped Candles Centerpiece
I've also used these to make fun Spooky Halloween Candles that turned out so cute! Wrapping candles or vases isn't new. I love this easy spring centerpiece with seed packet printables, or these paper wrapped dollar store candles. Both great ideas!
I've always said that stylish decorating doesn't have to be fancy or expensive to be perfect! I shop my house first to see what I can use or possibly reuse in a different way. This centerpiece was $5. The papers were free, which I'll be sharing and the candles were $1 each.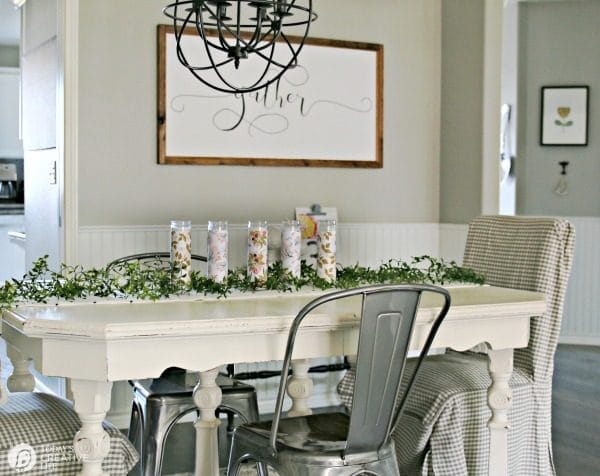 I love decorating like this because I'm able to be more original and show my personality.
How to Make a DIY Paper Wrapped Candles Centerpiece
I already had all of these items, which made it virtually free. If you don't have this style of candle try wrapping the paper around a glass votive, hurricane or the bottom of the candle. You obviously want to keep the paper away from any flame.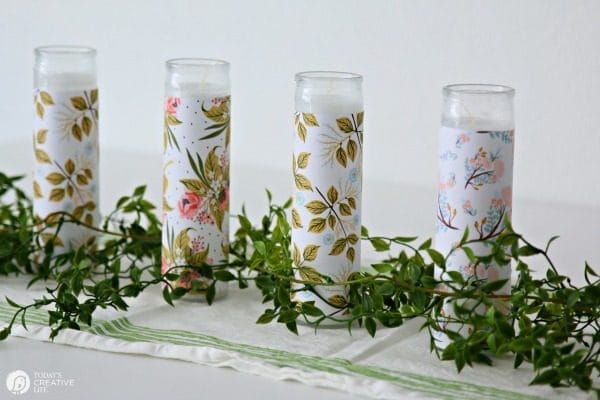 Supplies needed:
Affiliate links for products listed are for your convenience only. This costs you nothing extra. If you happen to purchase anything as a result of clicking, TCL will receive a small percentage. Thank you for your support. This allows me to continue to offer you free content.
Patterned paper – I found this free download for 5 patterns. Scrapbook paper also works.
Tape Runner or double stick tape
Inkjet printer – only if you're printing your paper. You can also use scrapbook paper. (I've owned this one from Epson. It's a great value for the inexpensive price)
Open up the downloaded file of your new papers and print.
Trim paper to 8×9 inches.
Lay your paper pattern side up and run your tape runner down one of the 8-inch sides.
Wrap the paper around your candle and attach the paper ends together. I don't like to stick the paper directly to the candle because it will leave a sticky residue when you want to use again. I like bringing and sticking the paper edges together around the candle.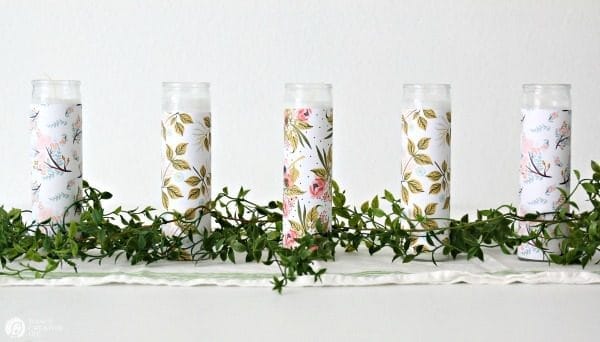 Simple and cute!
Wouldn't these be great for an outdoor patio or garden party?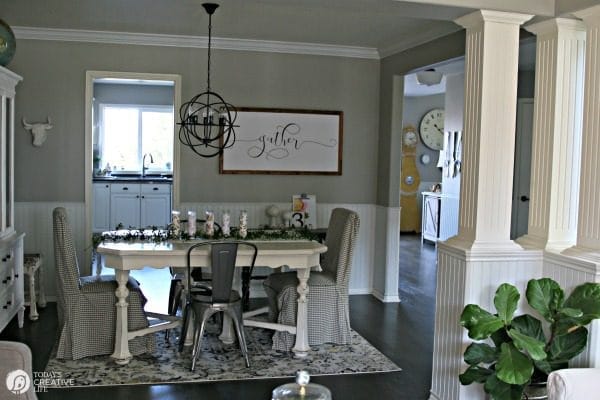 I've moved them to my dining room table for the rest of Spring. I've also added a plastic garland of greenery that I picked up at a local antique thrift boutique. I'm sure you'll see it a lot in many future decorating posts.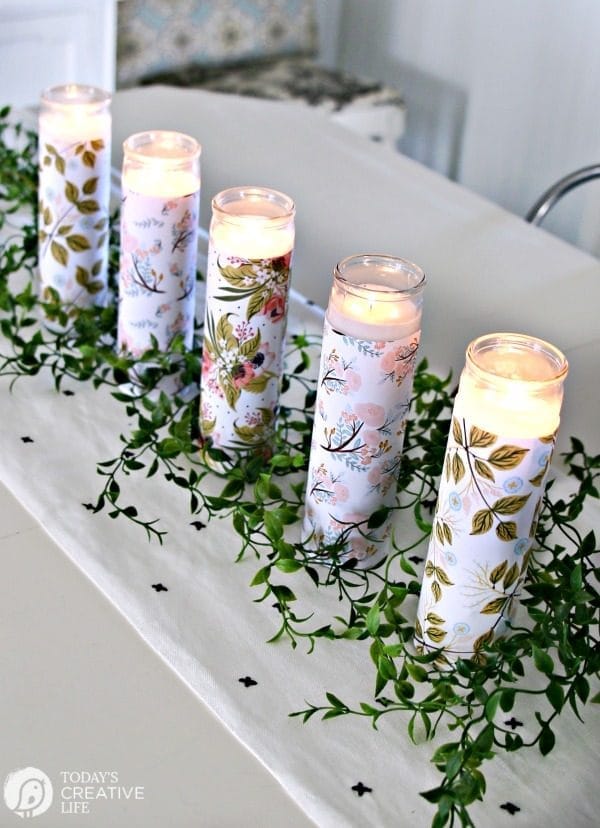 I love that this centerpiece is basically renewable! I can swap out the papers for something summer like. I do remember making nautical beach candles one summer! Those were fun and of course super easy. Great way to use sea shells.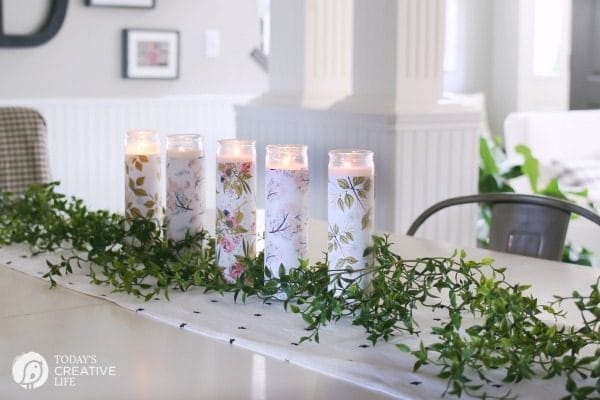 Just a simple touch makes all the difference.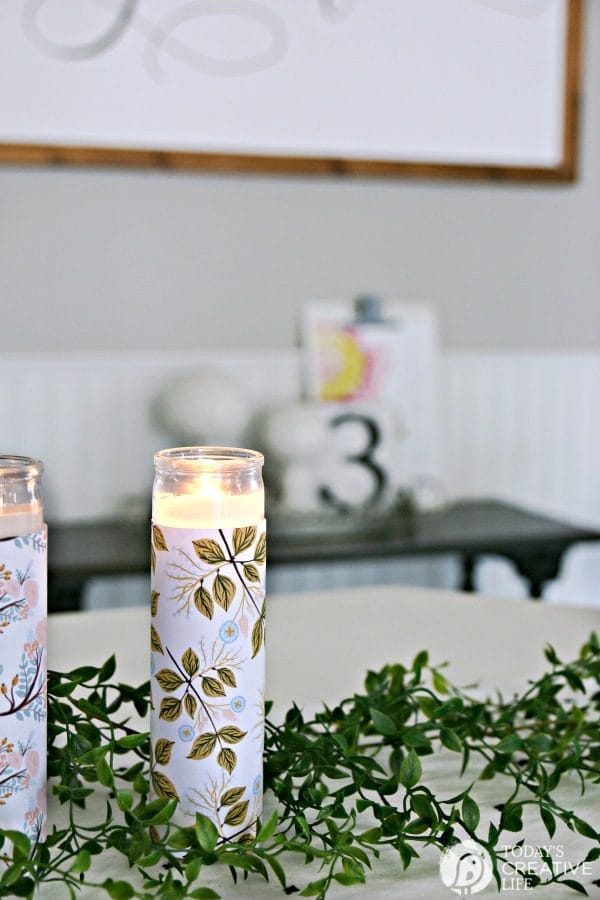 I always dream of lining my driveway or sidewalk with these when we have snow. Completely not practical, but a girl can dream.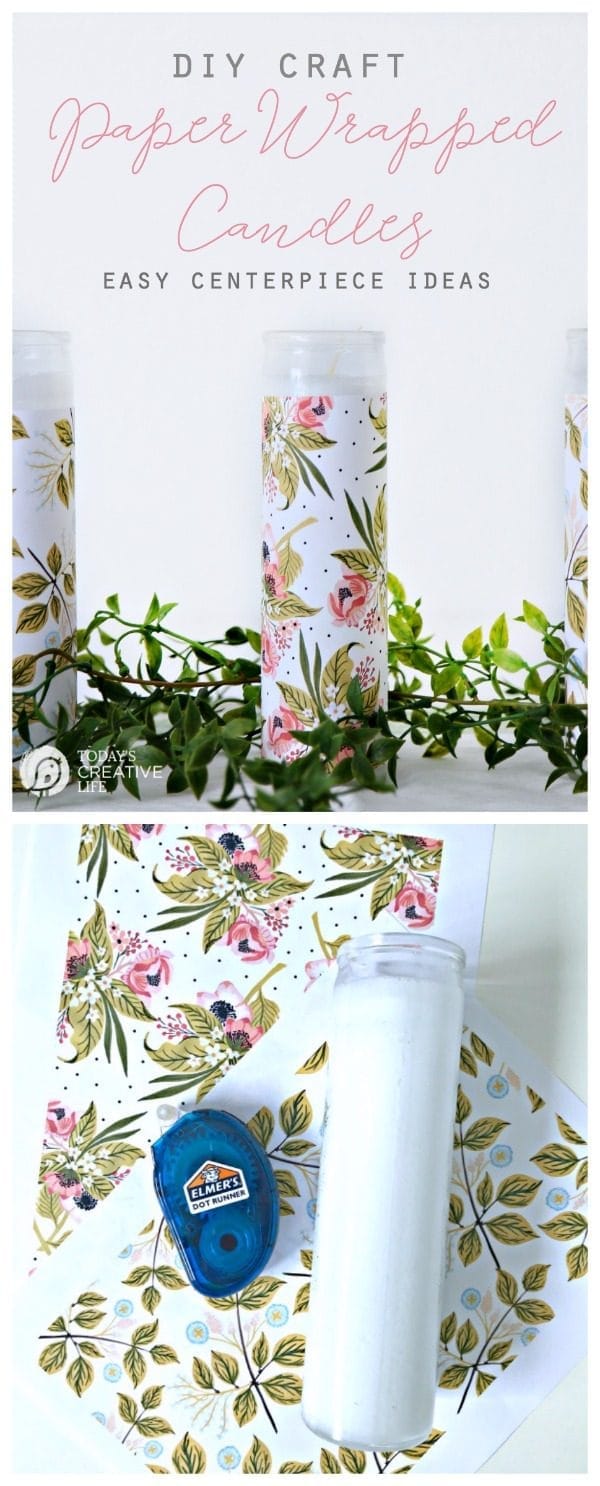 Time to get busy and create your own DIY Paper Wrapped Candles Centerpiece! If you make them, add them to your Instagram and tag me! I'd love to see! Or add them to my Your Creative Life Facebook Group just for TCL readers.
---
DIY Decorating Ideas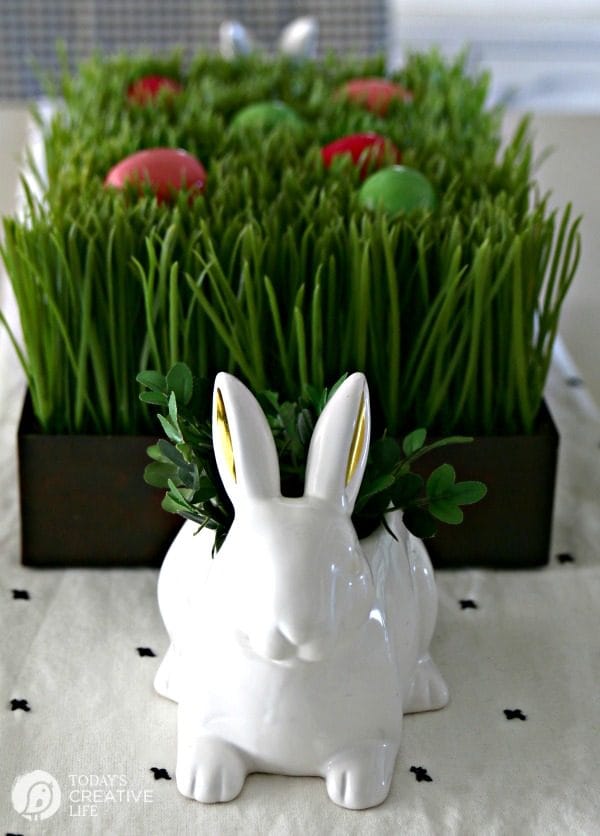 Easy Easter Table Centerpiece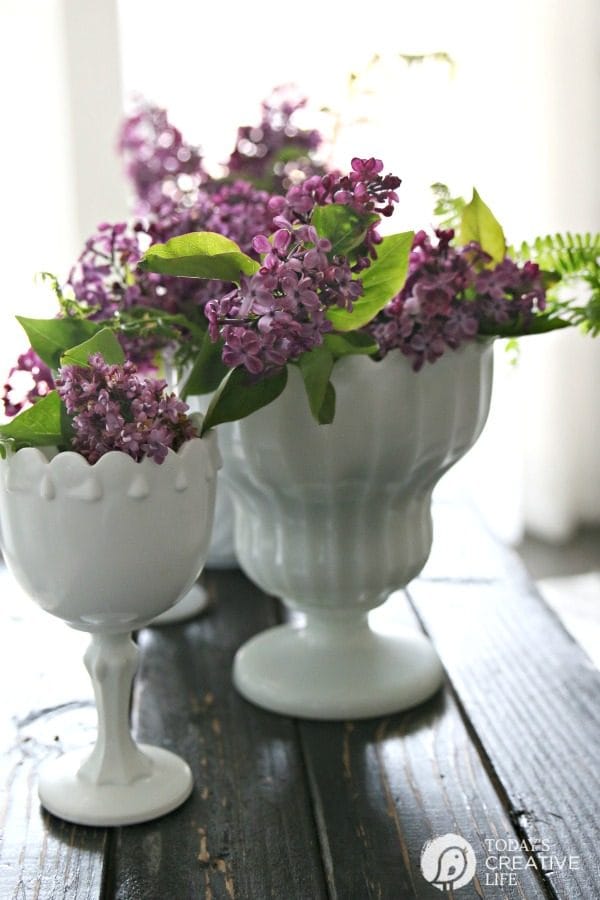 DIY Easy Spring Table Decor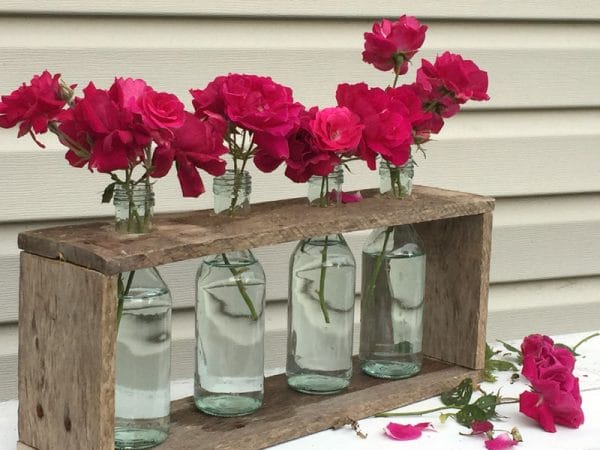 DIY Laboratory Vases