I'm all about quick and easy table centerpieces! That's why I love these Easy Easter Table Decorations I whipped up so quickly. I love that it's very budget friendly and created with most items that I already owned!
Easy Easter Table Decorations Centerpiece
I hadn't even planned on decorating much for Easter but wanted to do something simple for the table. I also hadn't planned an Easter Table on my publication calendar! Lucky you!
I have so many great Easter Decorating Ideas, from easy Easter egg designs, Easter Printables and more.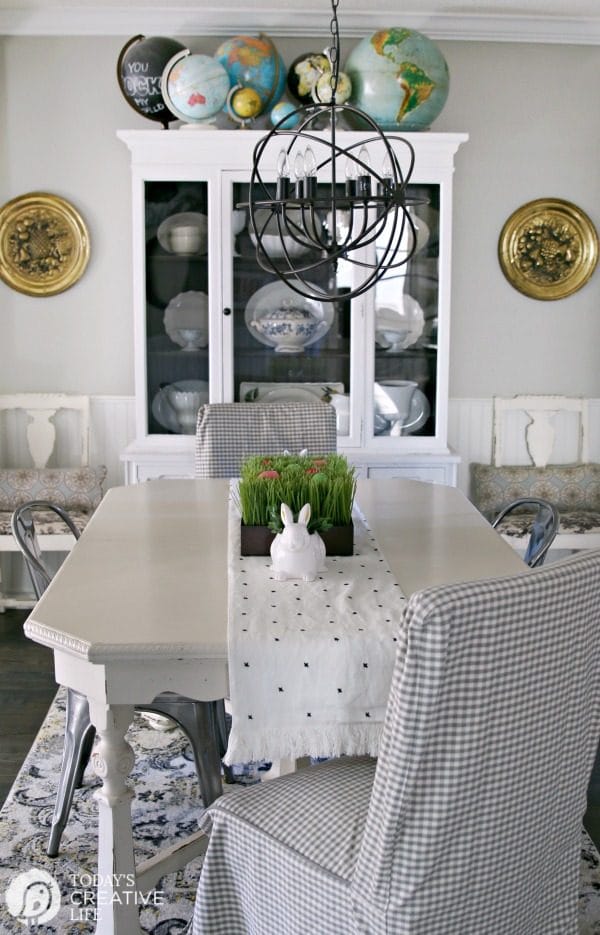 I found these Bunnies at Target in the dollar section.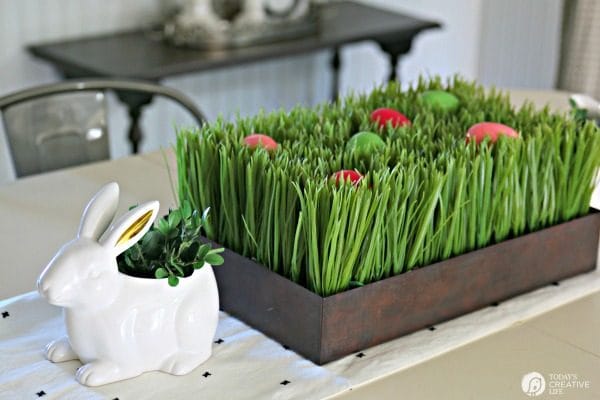 Except they were $3 each. I already had the artificial grass thing, an old boxwood wreath I used for little greenery picks and a few leftover plastic Easter eggs. So for me, it only cost me $6!
I've got similar items listed at the bottom of the post if you want to shop this look.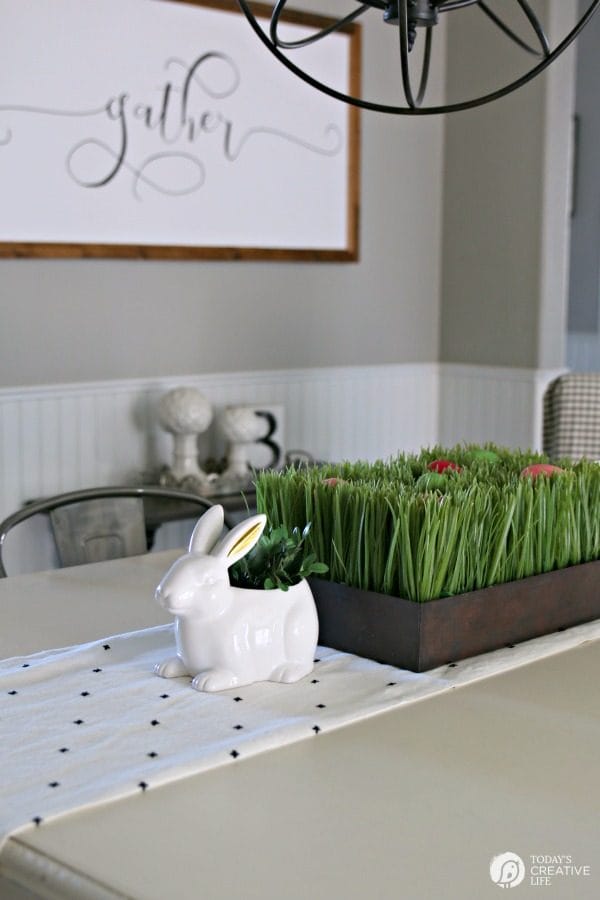 How to Make an Easy Easter Centerpiece
These little bunny planters are so versatile. So many things you could put inside. Here's what I did.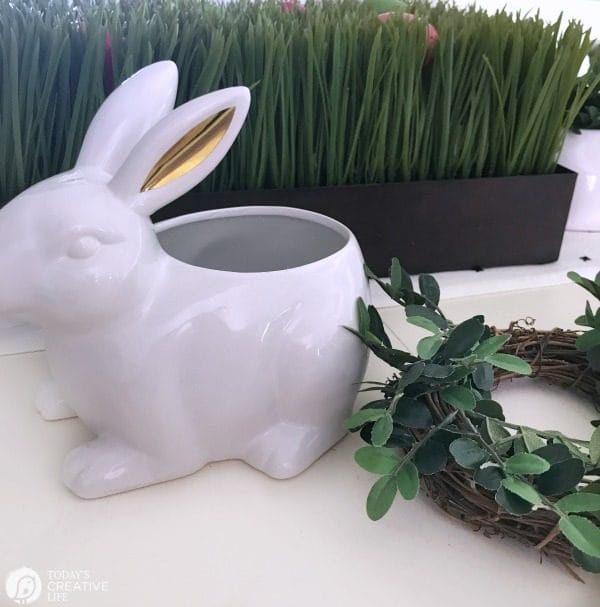 I took apart an old boxwood wreath that had already lost half of its stems.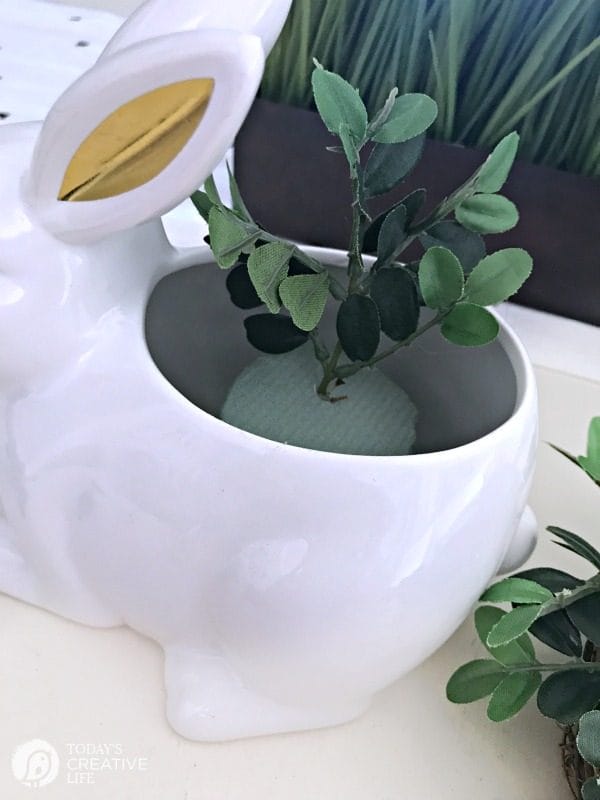 Then I just stuck them in a piece of florist foam I had in my craft room.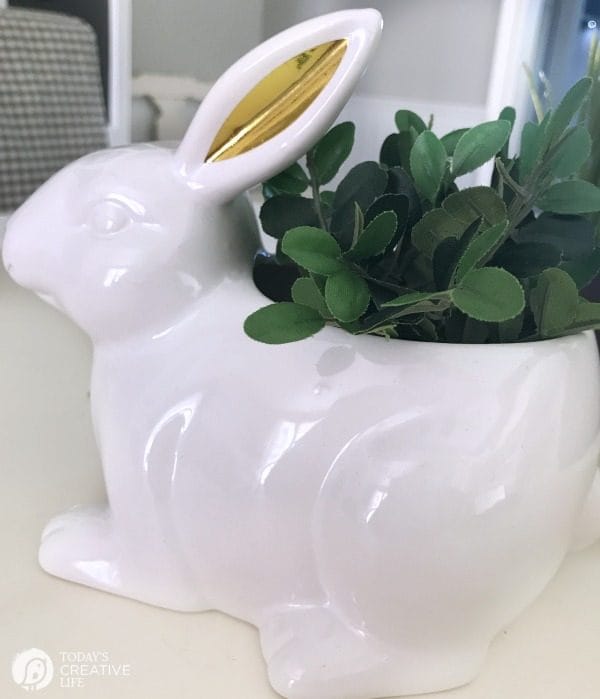 I kept filling until it looked full and lush. I flanked them on each side of the grass and called it good!
I'm so glad that I kept this grass accent. I was actually thinking about getting rid of it.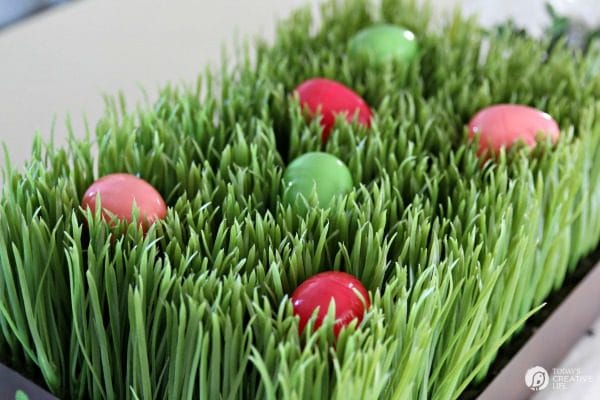 I dug around and found the plastic fillable Easter eggs and had just the right amount to place on top, creating my very own Easter Egg hunt!
I get so tickled when it all works out and you didn't even plan it!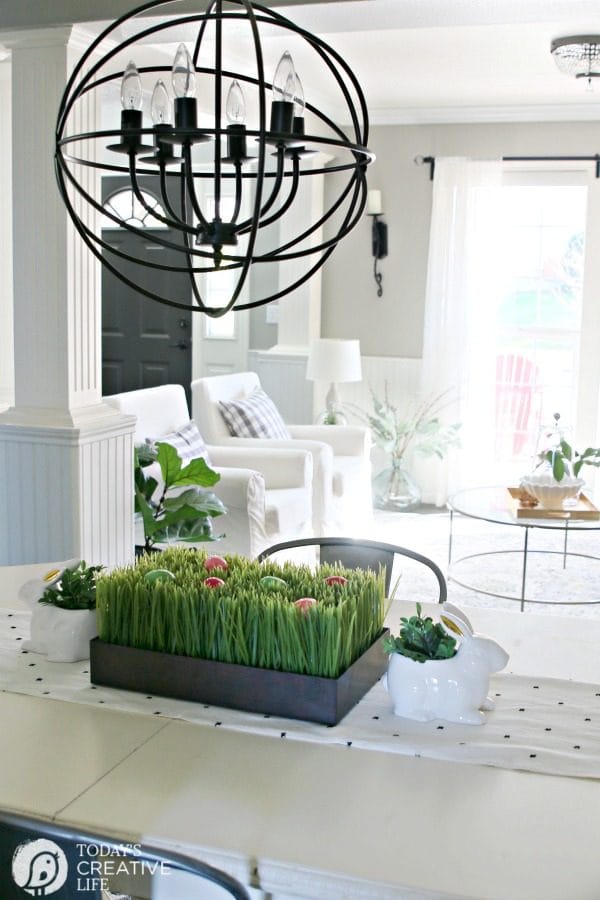 So simple, so easy and it didn't cost me much!
---
SHOP THIS LOOK
Affiliate links for products listed are for your convenience only. This costs you nothing extra. If you happen to purchase anything as a result of clicking, TCL will receive a small percentage. Thank you for your support. This allows me to continue to offer you free content.
---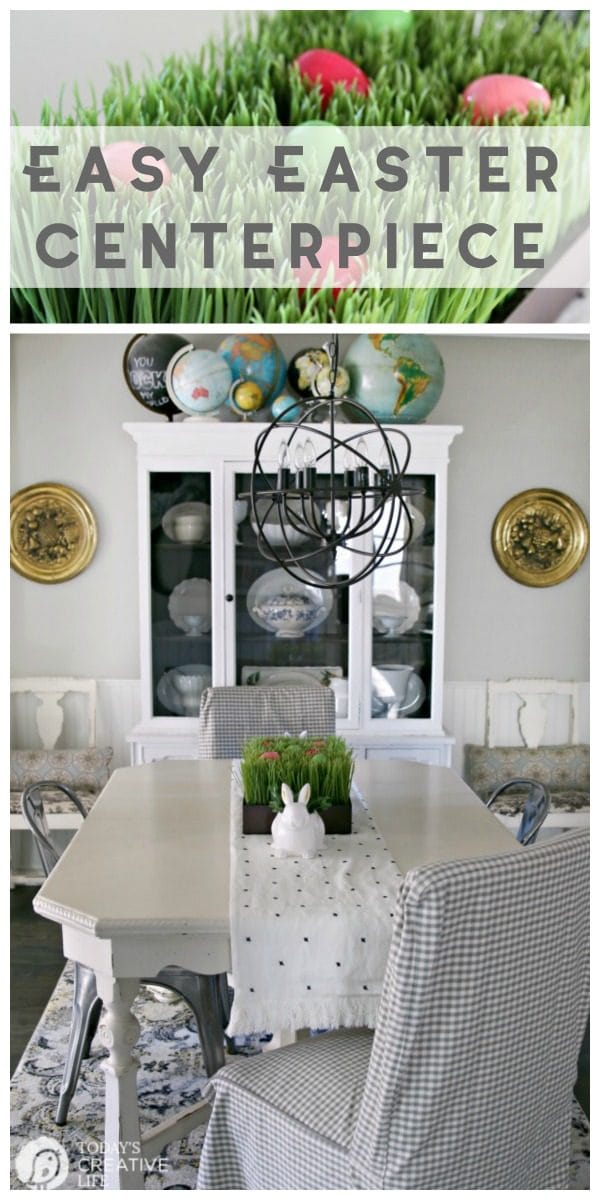 Here's to simple decorating ideas! This Easy Easter Table Decorations Centerpiece proves that you don't need expensive decor to make it pretty! Shop your home for what you need! I think you'll surprise yourself what you can come up with!
Follow me on Instagram for more ideas!
Creative Easter Ideas
DIY Creative Easter Ideas for easy ways to enjoy the holiday! Craft, Bake and Decorate.
DIY Easter Craft for a peek a boo window bag.
Create your own porcelain-like Easter Eggs.
Easy iron-on craft for cute treat bags. Printable design included.
Easy gift wrapping for quick Easter treats.
Make your own golden egg!
Make this sugar cookie fruit pizza anytime of year! Just change the shape!
Colored Rice Craft for quick table decor.
Have fun with these printable egg holders.
No-Bake Cookies are easy to make. Kids will love this! Delicious and pretty!
Simple, Fresh and beautiful for any spring table.
Decorate the table with Easter candy!
Simple spring decor could be right outside your door.