Create easy DIY Fall and Thanksgiving home decor with vintage turkey images. 3 different turkeys to choose from for budget-friendly printable wall art for Thanksgiving.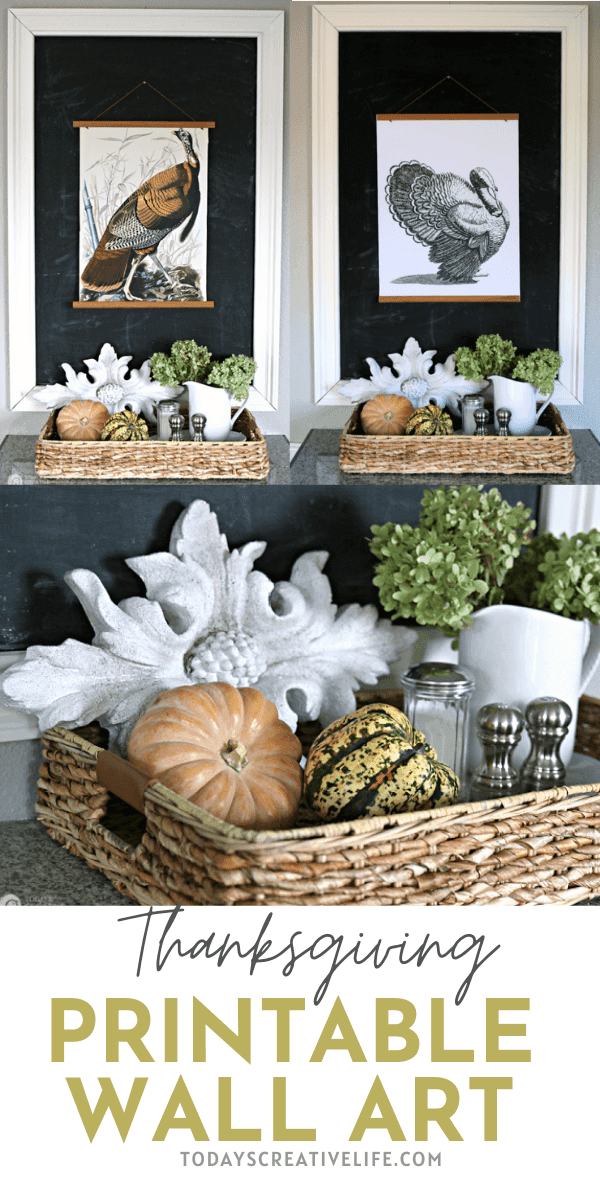 Printable Wall Art for Thanksgiving
When I find an inexpensive way to decorate, I tend to use that idea for all the seasons. My current obsession is creating poster-size printable wall art using my favorite botanicals or vintage images.
Printing your favorite graphics on poster paper is a really easy way to create DIY home decor and your own statement piece.
Thanksgiving Wall Decor Ideas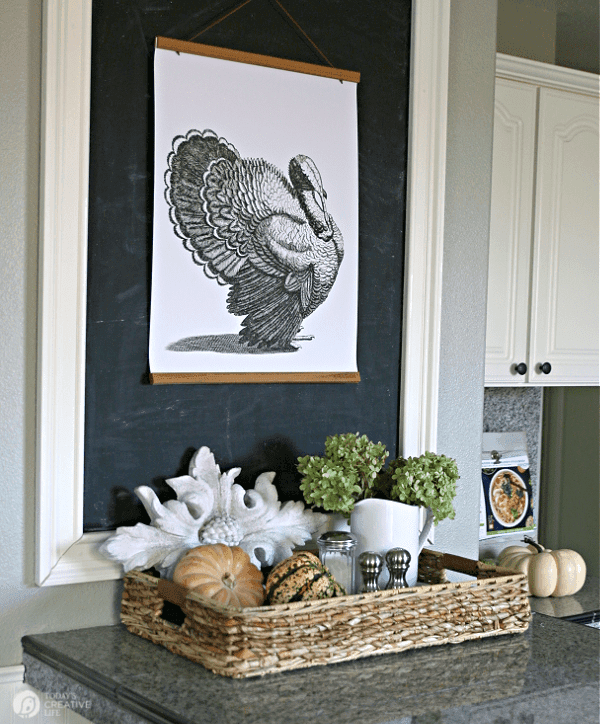 I'm giving you three different turkeys to choose from. These will be free until November 25th.
I couldn't decide which one to do myself, so I decided I didn't have to choose and had all 3 printed. The first two were printed in an 18×24 inch size.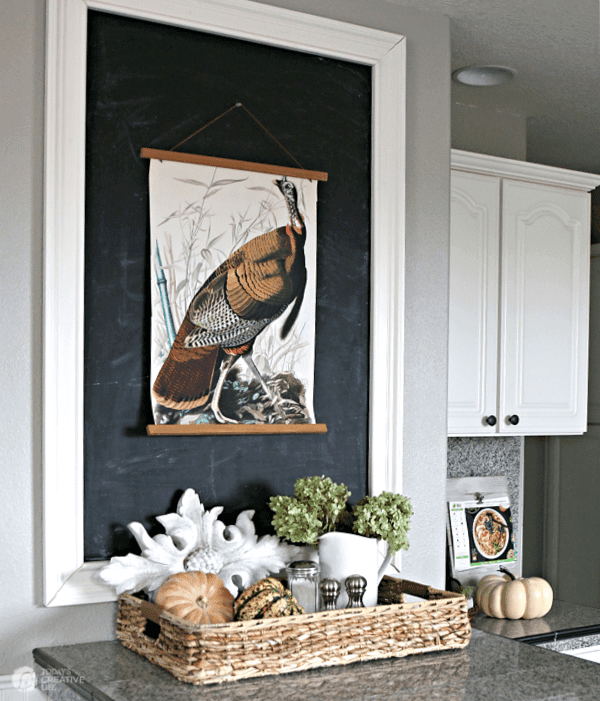 The 3rd one below would require a different size poster frame than the other two. It would need a 24 inch across.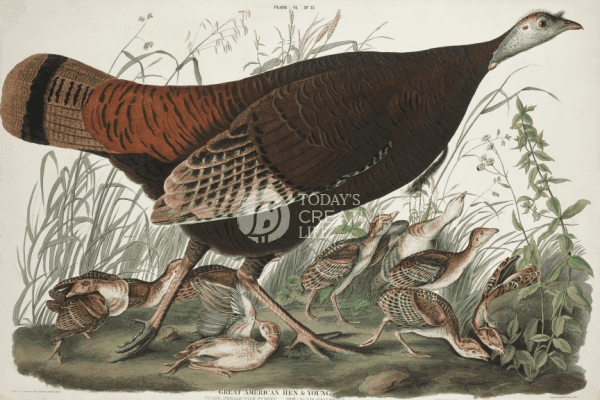 How to Print Poster Size Wall Art
Download any of the Thanksgiving images for free until November 25, 2021, in my shop.
Once you've downloaded your image, you'll want to head to Staples.com.
On their top toolbar, click on Signs, Banners & Posters. That will drop down another menu. Click on Posters.
Before you Click Upload Your Design, choose Paper type. I always choose Standard Heavy Weight or Super Heavy Weight.
Choose the orientation you need. The first two turkeys are Portrait. The 3rd is landscape.
Choose your Poster Size. I printed 18 x 24.
I always choose Scale to Fit
Fill in your order information. If you're picking it up, make sure you choose the correct location. If ordered by 2pm, you can usually pick it up within 2 hours.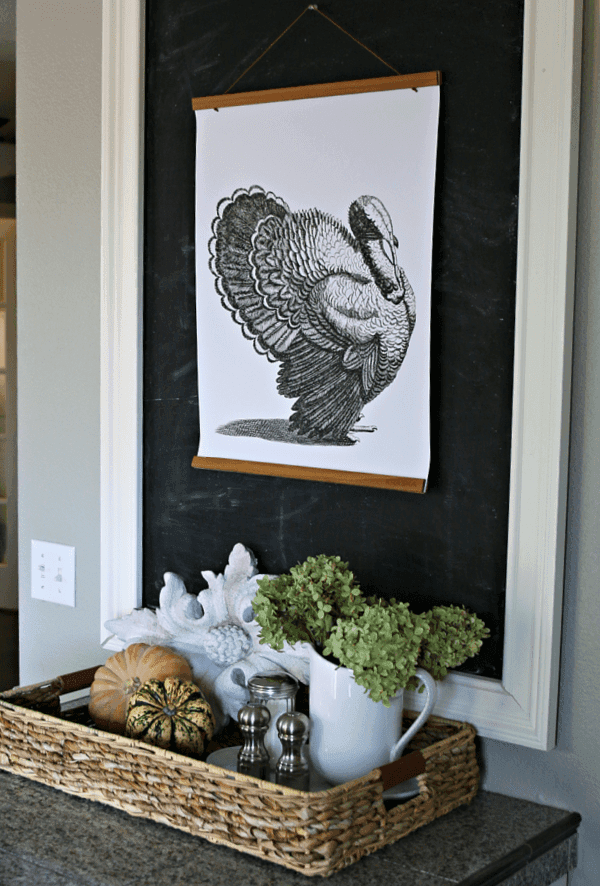 How to Hang Printable Wall Art for Thanksgiving
I prefer using a hanging poster hanger. They come in natural wood colors and I've also bought black.
If you'd rather frame it with a normal frame, that's good too. It all depends on the look you're going for.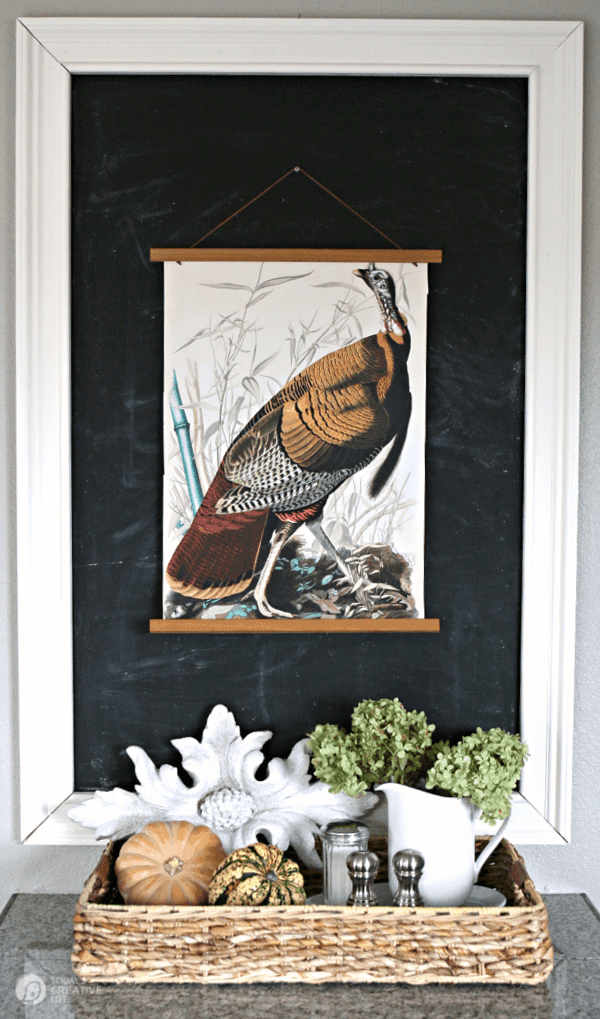 If you had to choose, which one would you print today?