Essential Oil Diffuser Blends for Summer will make your home smell wonderful! No chemicals and no synthetic perfumes! When you diffuse essential oils, scenting your home is always toxic-free and eco-friendly.
Boy oh boy, am I late in getting this posted! I wanted to use a few of these diffuser blends to see which ones I loved the most and before I knew it, summers end is right around the corner.
Download your free printable diffuser blends for summer chart in the Printable Vault. Subscribers have free access to all printables. Subscribe here. Your password will be emailed to you, so be sure to check your spam folder.
See my other essential oil diffuser blends.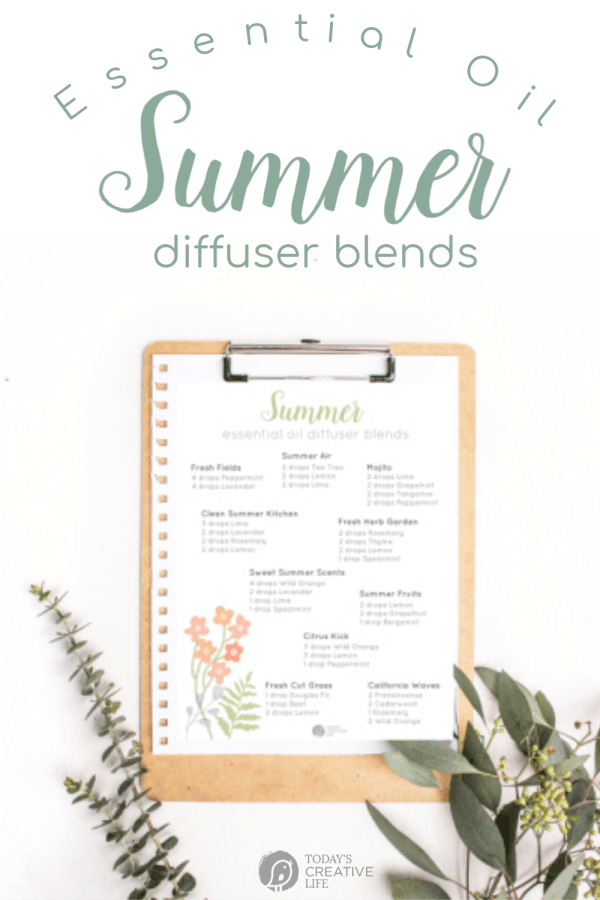 Essential Oil Diffuser Blends for Summer
I am always grabbing my favorite essential oils (lemon, lime & basil) and combining them with many others. I love using a different diffuser blend recipe several times a week.
I use doTerra essential oils and Revive. I have found them both to be quality products. Many people like young living… where ever you get yours, is fine by me. Revive I have found is much cheaper because they cut out the middle man. I asked them to give my readers 10% off. Use code KDEMMON10. I like their comparison page that gives you their compared blend to both doTerra and Young Living.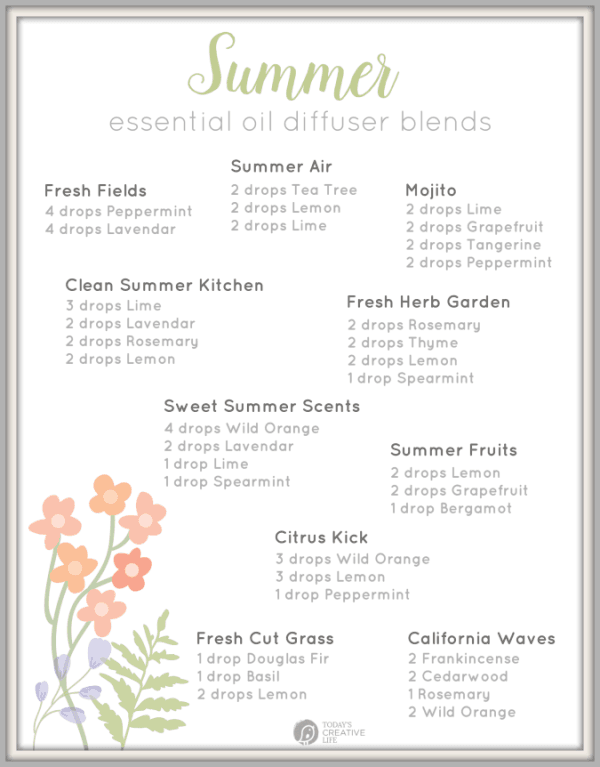 How to Diffuse Essential Oils
Diffusing essential oils or blends is easy! All you need is a diffuser. I have found some of my favorites here. My all-time favorite is my pineapple shape extra large diffuser.
Supplies you'll need:
Essential Oil Diffuser
Essential Oils
Water
Take the cover off and add water to the fill line of the diffuser.
Add a couple of drops of your favorite essential oil blend.
Place well cover back on, along with the main cover.
Press the on button and you should see a light mist coming from the diffuse.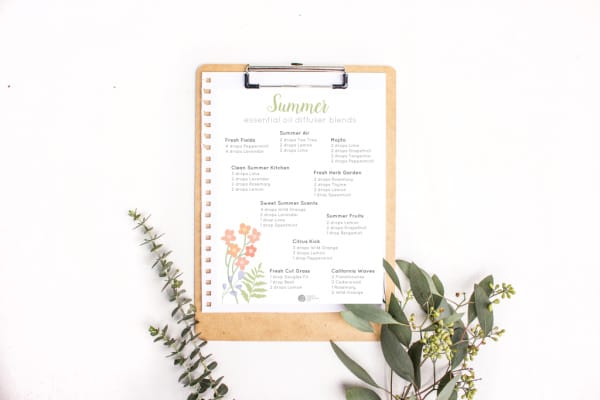 If you create a new blend that you're loving, I'd love to hear what it is. Just leave me a comment!
Follow along on Instagram | Pinterest | Facebook
---
Diffuser Blend Recipes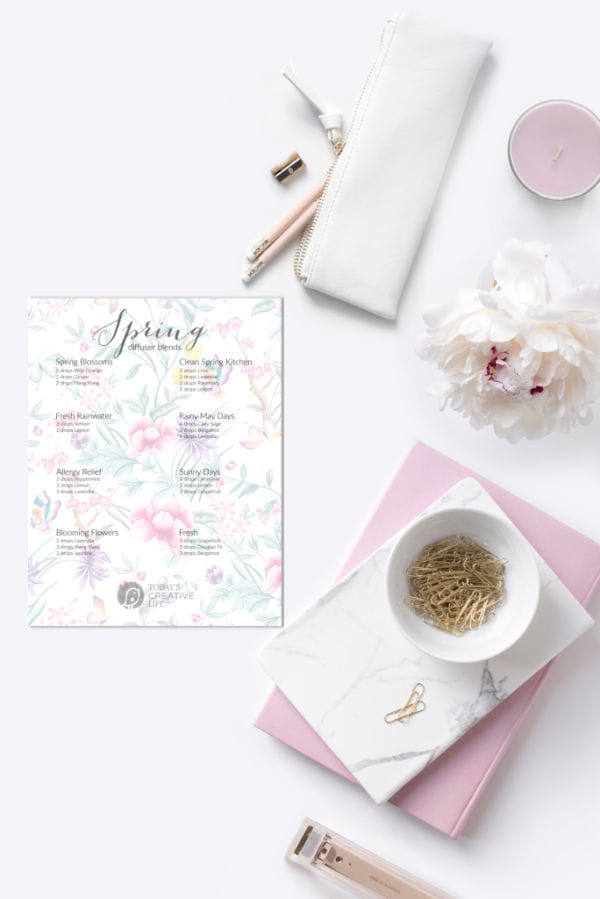 Spring Scents for Home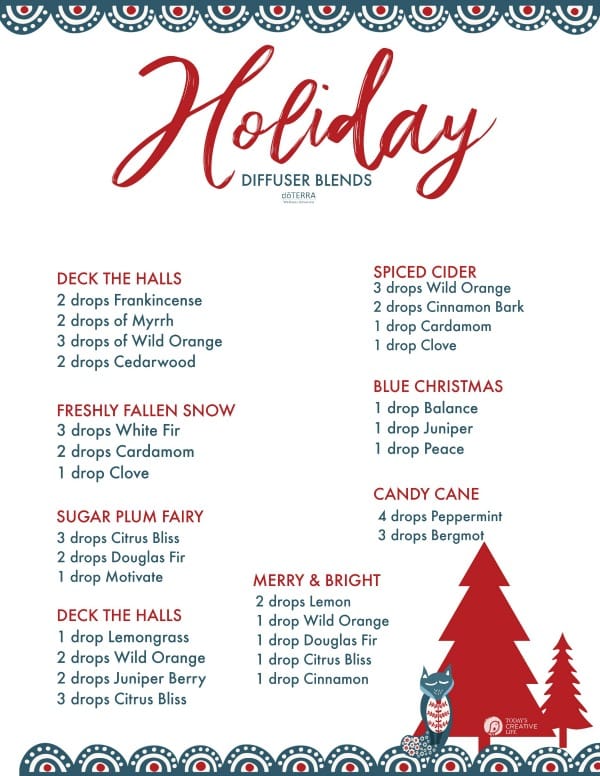 Holiday Scents for your Home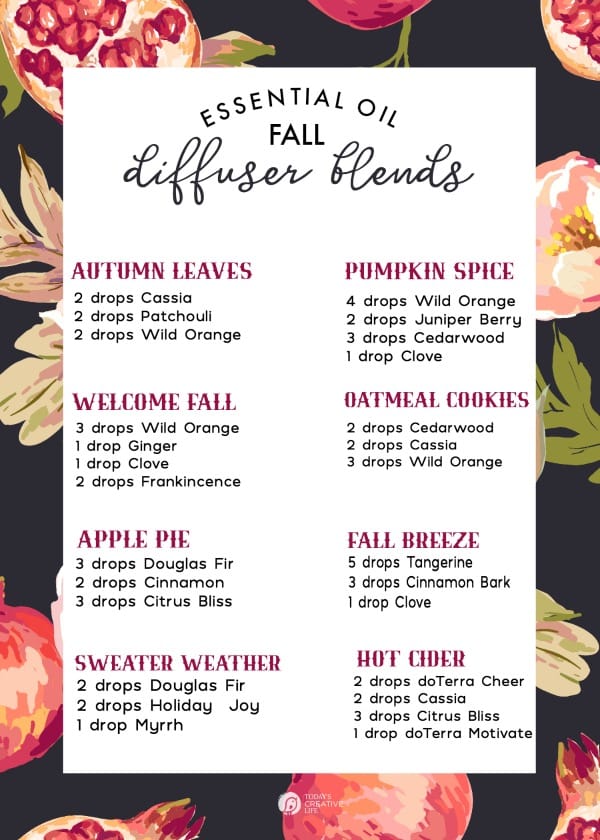 Fall Scents for Home